Hopsteiner Announces Seven New Proprietary and Experimental Hops
|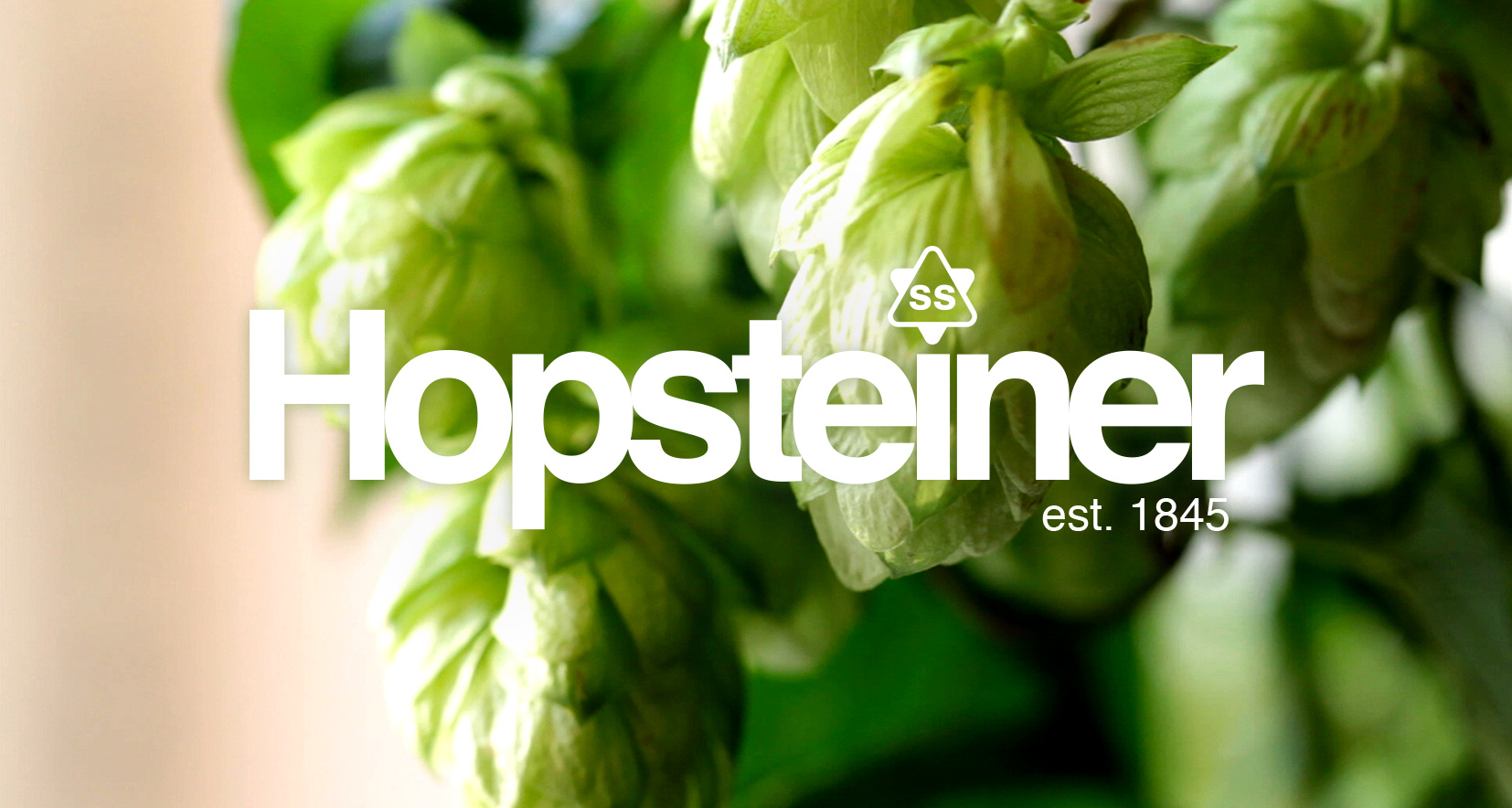 With its history dating back to 1845 in Laupheim, Germany, Hopsteiner continues to be a world leader when it comes to hop-growing, trading, breeding, and processing firms in the world. More locally Hopsteiner has a large footprint of farms and plants in the Yakima Valley area in Central Washington.
As Hopsteiner cultivates over 70 hop varieties it continues to help breed new varieties. The process required to breed new hops can take ten years with a time consuming and labor intensive process. Yesterday the global hop company released data that highlights seven all-new proprietary and experimental hop varieties. These new varieties are now available to brewers in the commercial market.
"At Hopsteiner, we continue to be the leaders in producing unique and innovative new hop varieties for our brewers," stated Bill Elkins, Sales for Hopsteiner, in a release. "We are committed to staying ahead of industry trends as well as continuing to develop and improve the science and technology behind growing top-quality, sustainable hop varieties."
Here are the full details on each of these new hop varieties from Hopsteiner.
New: Denali™
Denali is BIG – a monster of a plant with gigantic cones. She has a high total oil content to boot! With pineapple, pine and bright citrus notes, Denali is sure to make "one hell of an IPA!" 
Hop Highlights: 13-15% Alpha ▪ 4-5% Beta ▪ High Total Oil ▪ High Yield
New: Eureka!™
Complex in nature, Eureka! is dank and resinous with fruity notes ranging all the way from tropical-citrus to dark stone fruit. Eureka! rounds out blends and truly shines as a late hop addition. A variety for the "classic hop head," Eureka! is one you won't want to miss! 
Hop Highlights: 17-19% Alpha ▪ 4.5-6% Beta ▪ High Total Oil ▪ Plays Well with Others
New: Lemondrop™ (Available Fall 2017)
The name truly says it all. Lemondrop offers a "unique lemon-citrus character with a pleasant aroma." The bright citrus and subtle herbaceous notes are perfect for sessionable beers. While ales tend to bring out her sweeter side, Lemondrop is delicate and refined enough for quality pilsners and lagers. 
Hop Highlights: 5-7% Alpha ▪ 4-6% Beta
X04190™
"A new noble hop." Originally bred as a Willamette replacement, X04190 truly shines in lager beers. "Delicate and delicious," X04190 is a nod to brewing tradition and contributes nicely to balanced, refreshing beer styles. 
Hop Highlights: 3-5% Alpha ▪ 5-7% Beta ▪ Quality Bitterness
X06297™
Bred from a Japanese variety (Eastern Gold), X06297 offers not only resistance to powdery mildew, but also features a distinct aroma and large total oil content. Despite having high alpha, X06297 offers sweet orange, vanilla and tropical fruit aromas. 
Hop Highlights: 13-17% Alpha ▪ 5.5-6% Beta ▪ Disease Resistant ▪ Unique Aroma
X07270™
This hop, X07270, is a workhorse. Boasting high alpha and yield, the variety is also resistant to powdery mildew in the Yakima Valley. While X07270 can be used for bittering, of course, it also lends tropical fruit and tangerine notes when used as a dry hop. 
Hop Highlights: 15-19% Alpha ▪ 4-5.5% Beta ▪ Disease Resistant ▪ High Yield
X09326™ (Available Fall 2017)
With 75% Cascade in origin, it's no wonder brewers exclaim, "Wow!" when they smell X09326. Its bright, punchy aroma has also been described as grapefruit and tropical fruit but brew trials indicate the variety adds a distinct berry note in ales, making it an exciting hop to build your next beer around. 
Hop Highlights: 4-7% Alpha ▪ 4.5-7% Beta ▪ Unique Aroma
For more information about all the available hop varieties check out the link here: hopsteiner.com/variety-data-sheets.