Occidental Brewing Humbug Lager Fest Returns On December 10
|
The brewery that sits near the St. Johns Bridge in the Cathedral Park Neighborhood of Portland, Occidental Brewing has announced the date for its annual Humbug Lager Fest. Taking place on Saturday, December 10th, also the same day as the St. Johns Winter Beer Fest and Hoplandia One Year Anniversary, Humbug Lager Fest will feature a dozen of lagers pouring from Noon until 9:00pm. There will be a wide range of beers, light to dark, easy drinking to strong and bold.
Humbug Lager Fest will take place indoors in Occidental Brewing's Taproom and adjoining spaces that will be decorated with a tree and plenty of festive lights! Urban German will be on site serving up its traditional German fare.
Admission into Humbug Lager Fest is $10.00 and includes a festival tasting glass along with six beer tokens, each good for 4 oz. samples. Additional beer tokens are available for $5.00 for four tokens. A full pint will be four tokens. No minors are allowed into the festival.
Besides Occidental Brewing's Festival Lager being released at the fest, beers will also be pouring from 54°40′ Brewing, Sierra Nevada Brewing (Nooner), Boneyard Beer (Dominator Doppelbock), Hopworks Urban Brewery, Upright Brewing (Baltic Porter), Heater Allen, Ayinger, The Commons Brewery (Pilsner), Breakside Brewing, Burnside Brewing, Montavilla Brew Works (Traditional Bock), Buoy Beer (Dunkel) and a collaboration between Gigantic Brewing, and Wayfinder Beer.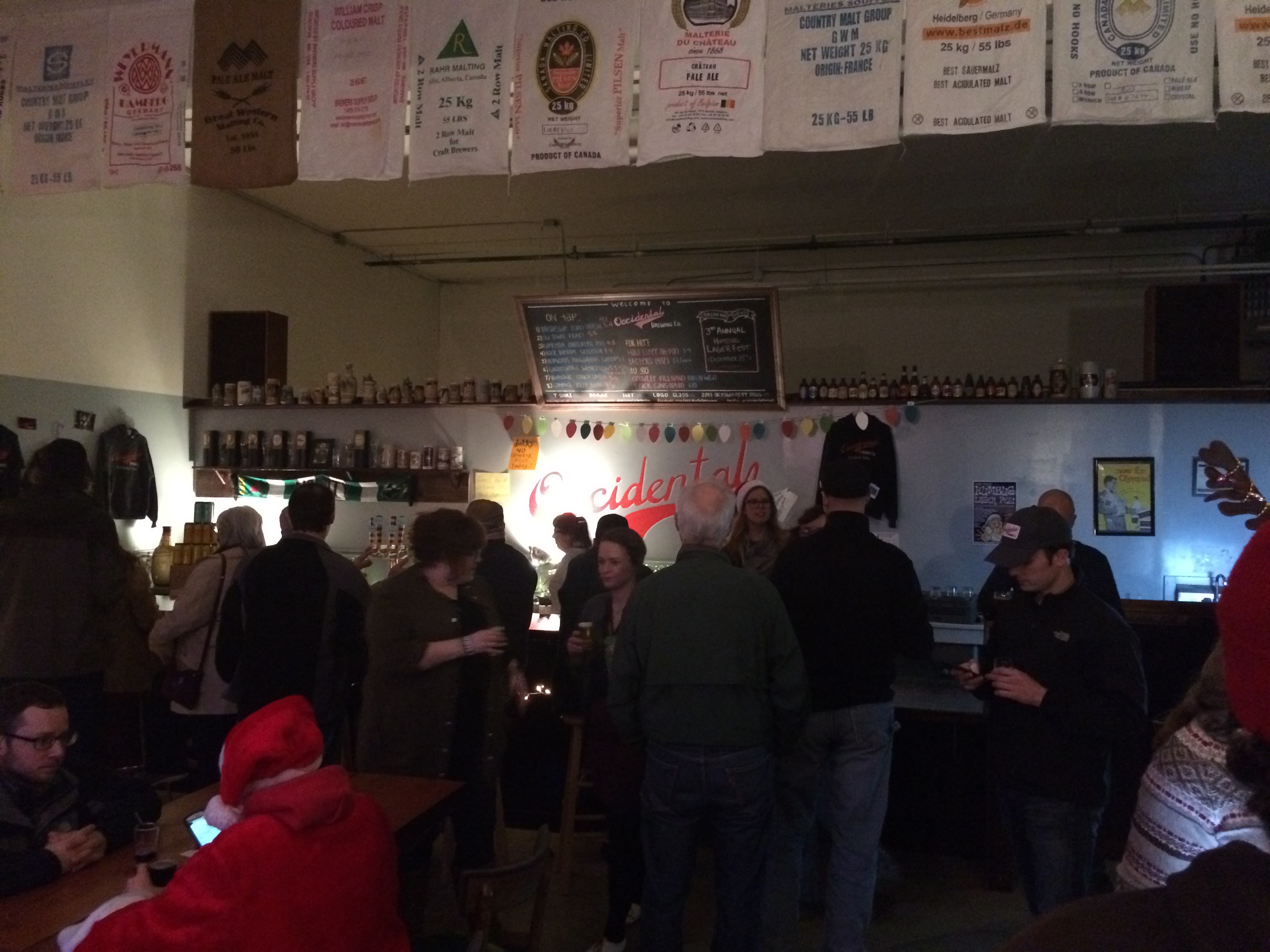 To help those in need, this year Occidental Brewing is hosting a food drive. Bring a can or box of a non-perishable food item and you'll receive an additional beer tasting token with your initial purchase of the tasting glass and tokens.
Occidental Brewing
6635 N. Baltimore
Portland, OR