21st Amendment Brewery Returns With Tasty IPA as its New Seasonal Release
|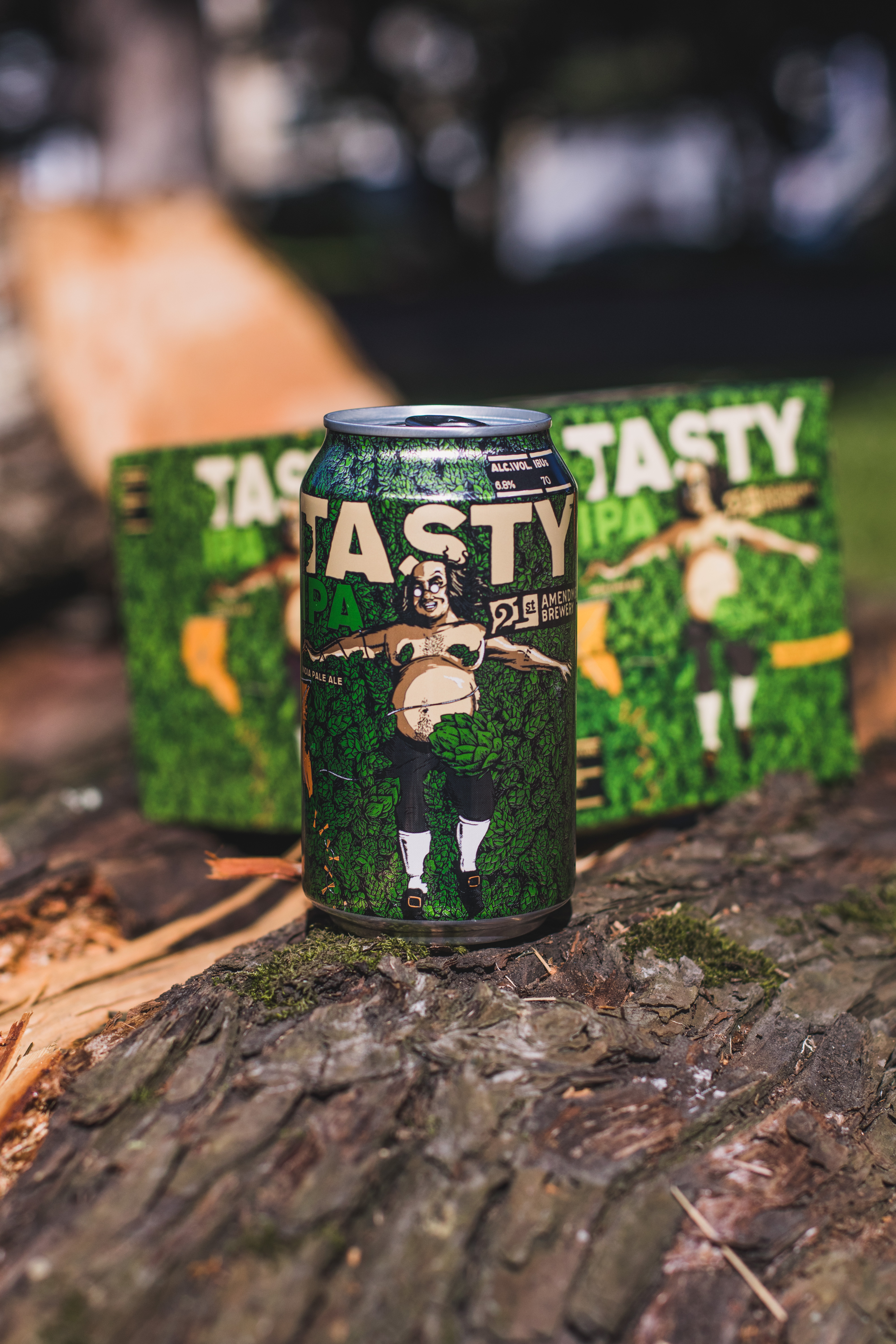 Returning to the beer lineup from 21st Amendment Brewery is Tasty IPA. Originally released as a limited release IPA, Tasty IPA is now a full fledged release that will be its next long run seasonal available through March 2019.
Last year 21st Amendment Brewery partnered with Bay Area homebrewer and beerlebrity Mike "Tasty" McDole on a hop forward IPA that was based on Tasty's homebrew recipe. The result was an IPA that lived up to its name, a truly Tasty IPA.
"The original artwork featured McDole laying in a bed of hops, which inspired the direction for Benjamin Franklin, a man who was an advocate for homebrewers," said Nico Freccia, co-founder of 21st Amendment Brewery in a statement. "This new design fits perfectly into our brand portfolio and we are excited for its permanent place as our fall to winter seasonal."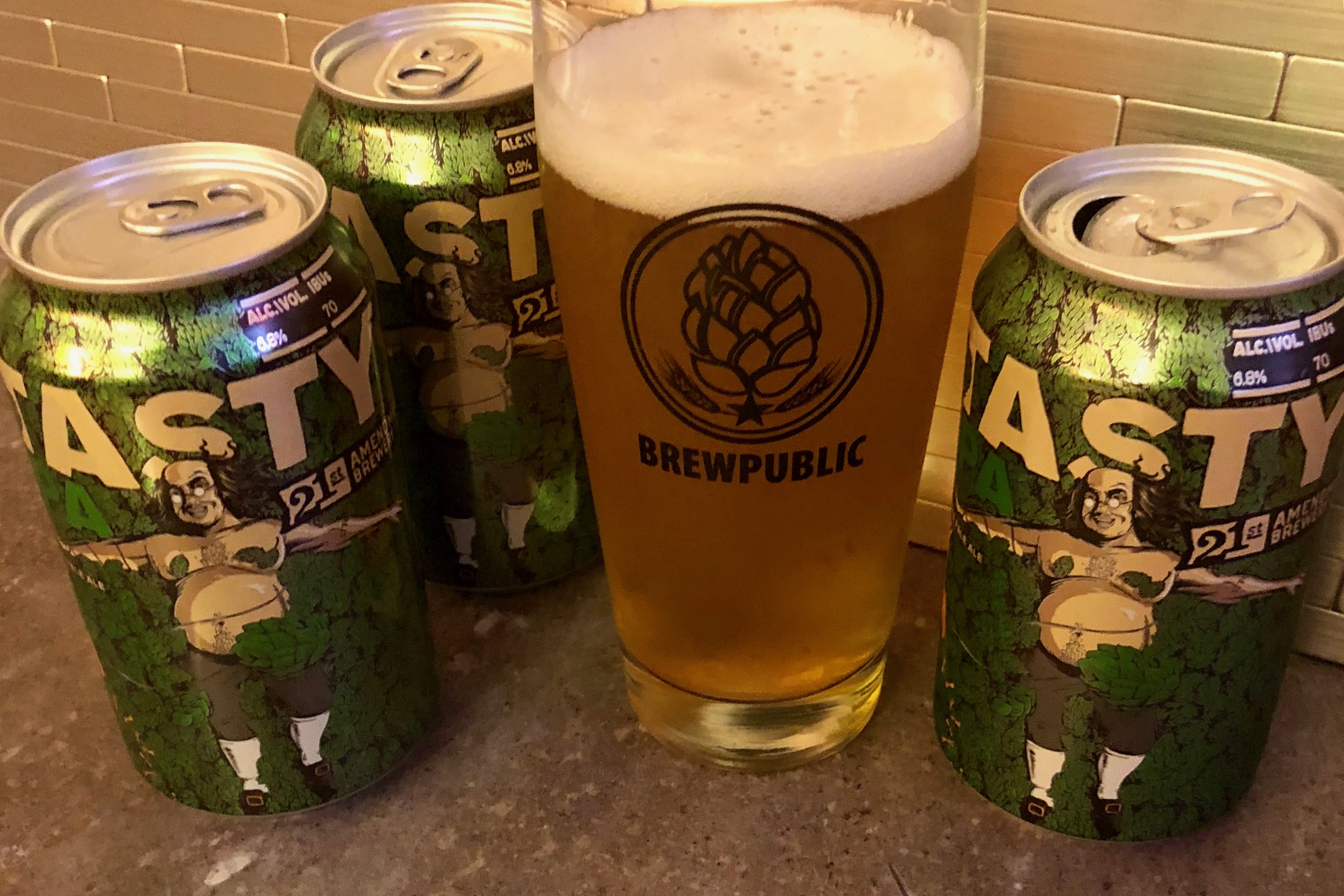 Derived from test batches of McDole's own homebrew recipe, this 6.8%, gold-colored IPA is the perfect beer to have on-hand when you have history to make. With bright, fresh flavors and aromas of hops, tropical stone fruits and a hint of spiciness, it will be difficult to have just one.
"If you like hops, and you love IPA, this is the beer for you," said Shaun O'Sullivan, co-founder and Brewmaster of 21st Amendment in a statement. "We used Calypso, Ekuanot and Azacca for flavoring; CTZ for bittering and Simcoe, Calypso and Ekuanot in the dry hop."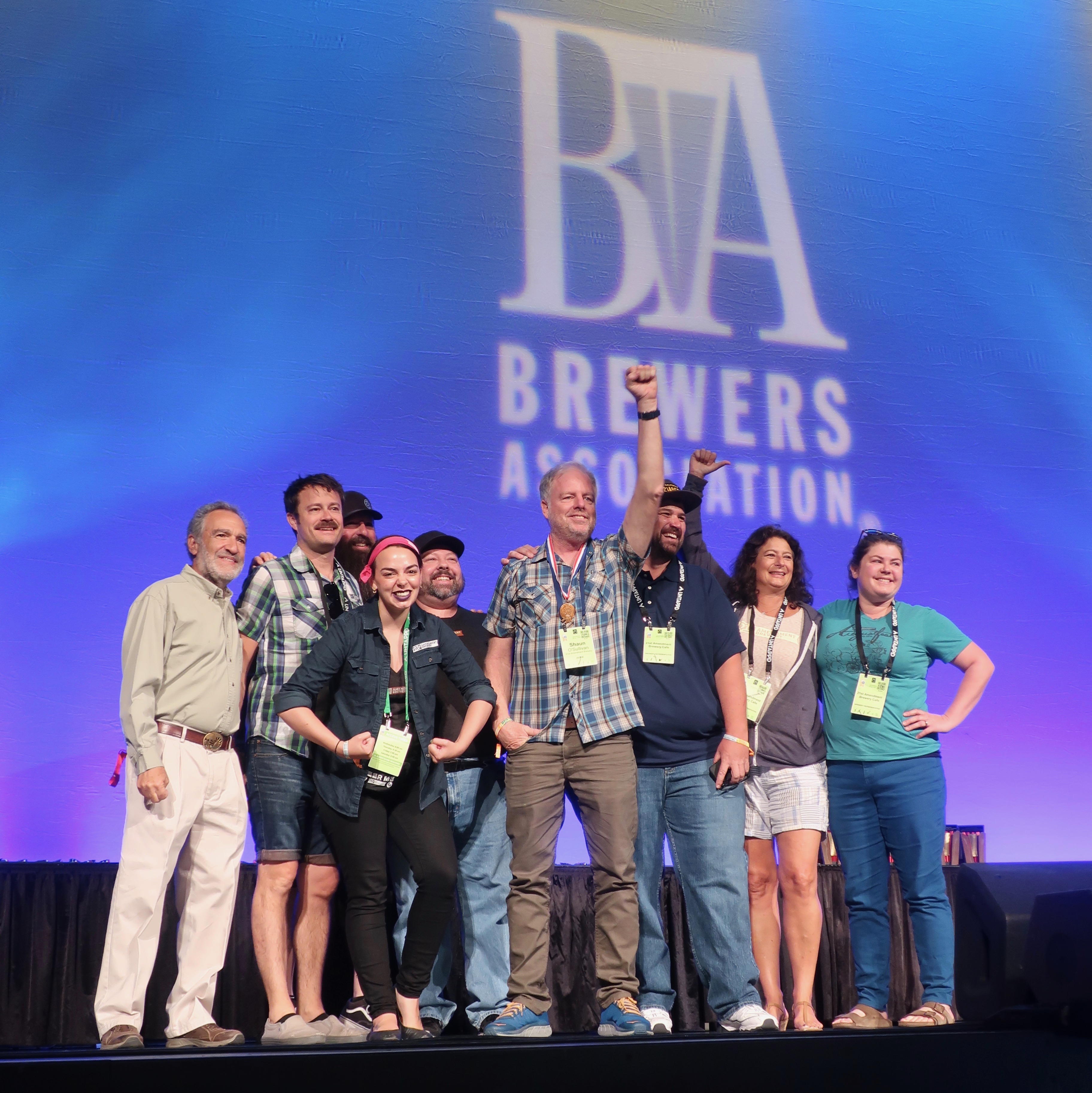 Tasty IPA is available in six-packs, 15-packs and 19.2oz cans through March 2019. This seasonal offering will be available in all 21A distribution markets including AK, AZ, CA, CT, DE, FL, GA, ID, IL, KY, MA, MD, ME, MN, NC, NH, NJ, NV, NY, OH, OR, PA, RI, SC, VA, VT, WA and Washington D.C. Find the beer in a location near you at http://21st-amendment.com/find-some.