10 Barrel Brewing Returns in 2022 with Beer Wars
|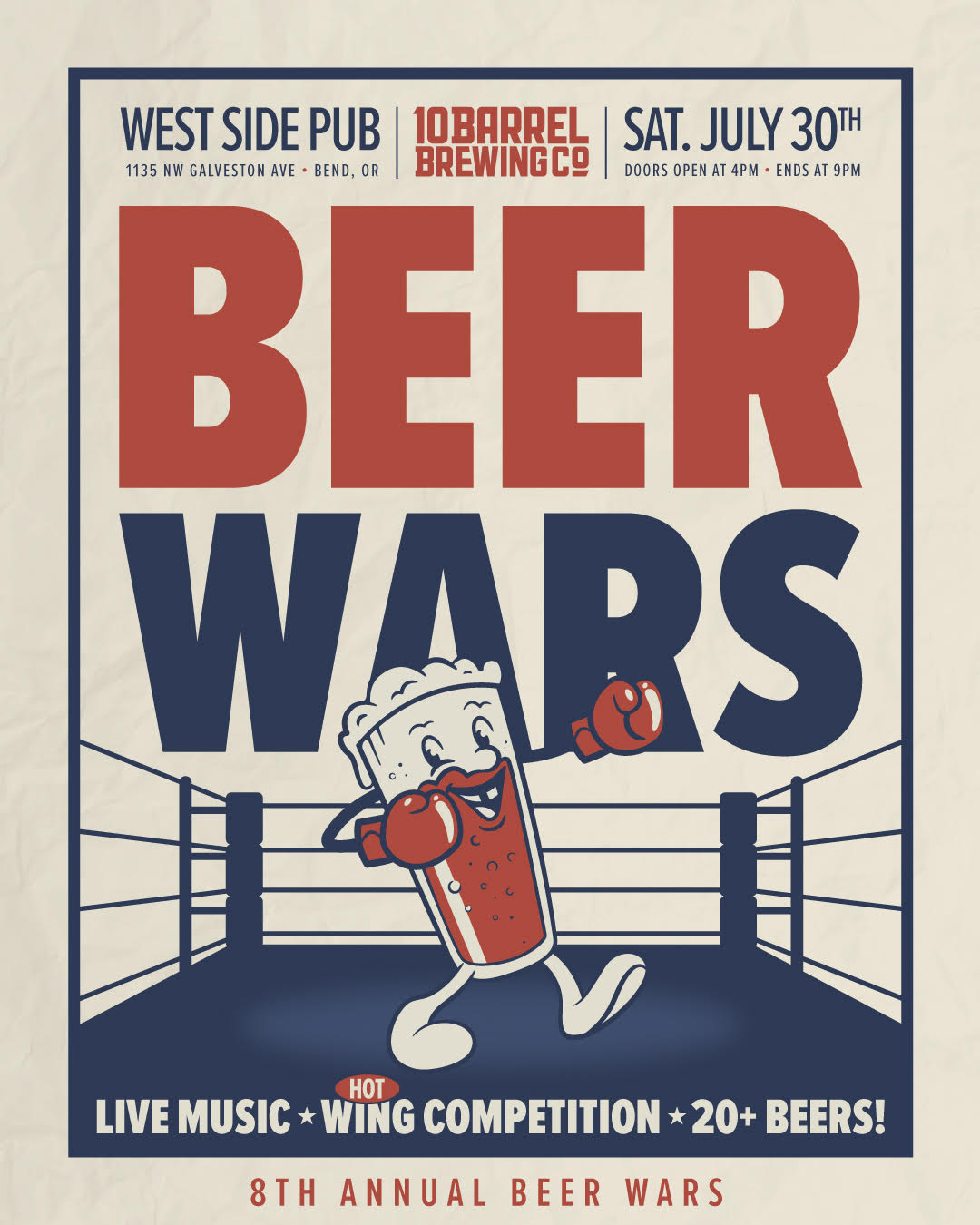 This weekend Beer Wars returns to 10 Barrel Brewing in Bend, Oregon. This event that pairs various 10 Barrel beer and other breweries against one another in a blind-tasting event is back after taking the past few pandemic years off.
Beer Wars, is returning to the 10 Barrel Bend West Side Pub for its eight installment on Saturday, July 30 from 4:00-9:00pm! Entry is free and is open to all ages. But to drink the Beer Wars beers you must be 21 and purchase Beer Wars Snifter Glass for $10 that also includes 3 tasting tokens. Additional tasting tokens are $1 each.
Beer Wars is a Bend legacy event that puts the best local breweries in a head-to-head competition where the consumer decides the victor. For the 2022 edition of Beer Wars, there will be 3 categories: IPAs, Sessions and Wildcards.
This is a blind tasting event where each beer on draft will be associated with a designated number based on the tap handle. The guest is given a tasting sheet and then samples beers throughout the evening while taking notes on their favorites before they cast the final vote. An hour before the conclusion of the event, 10 Barrel will close voting, tally the votes, and declare a winner in each category!
In addition to the local beers flowing, 10 Barrel will be hosting a "Wing Wars" component. Each chef from 10 Barrel's pub locations will submit a wing recipe and similar to the blind tasting aspect of beer wars, guests vote on their favorite wing recipe. Yum!
To help keep the party atmosphere moving along, there will be some live music taking place. Ben Rice will take the stage at 5:45pm and will be followed by Aaron and the Rehenegades.
10 Barrel Brewing – West Side
1135 NW Galveston Ave.
Bend, OR 97701