11th Annual FredFest Tickets Now On-Sale
|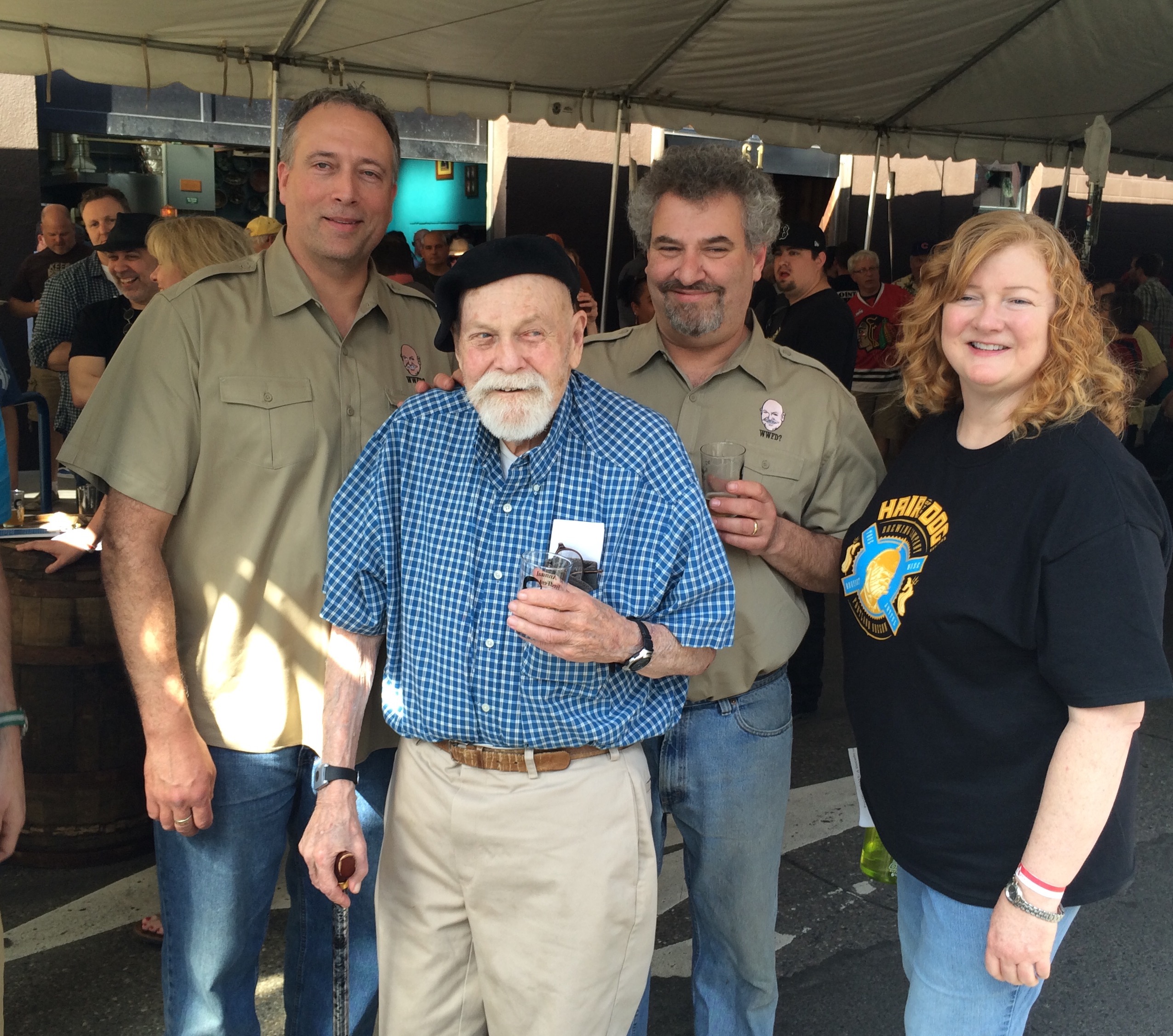 After the unfortunate passing of Fred Eckhardt at the age of 89 this past August, FredFest will continue on with its annual gathering at Hair of the Dog Brewery. The 11th Annual FredFest will be held on Sunday, May 15, 2016 from 1:00pm to 5:00pm.
For the past ten years FredFest has celebrated the life of one of our inspirations here at Brewpublic, Fred Eckhardt. His contributions to the beer community are endless and will continue to live on. As with previous years, 100% of FredFest ticket sales go directly to charity and Hair of the Dog covers all event expenses. Last year FredFest raised $17,570 for the Oregon Zoo Foundation in memory of former Hair of the Dog employee Michael Olsen.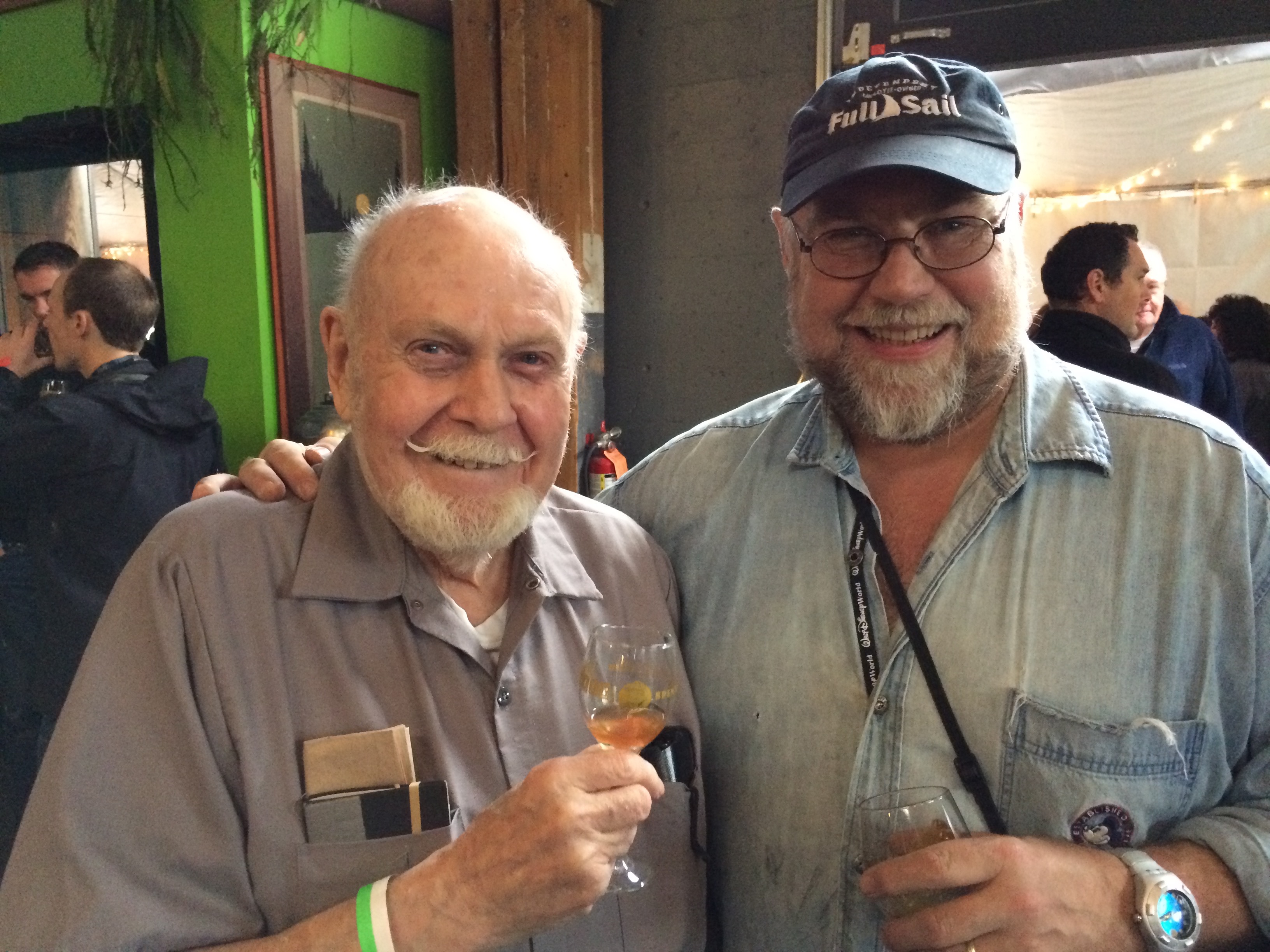 Tickets for the 2016 edition of FredFest are now on-sale at $65 each that includes a festival glass, endless beer and food buffet, and over 25 Beers from breweries both near and afar. FredFest will be held at Hair of the Dog Tasting Room, with a large tented area out front. The addition of the outdoor tent the past few years have made for a great celebration and fundraiser. Online ticket sales end at Midnight on Friday, May 13th (or until we are Sold Out). Any remaining tickets will be available at the door on Sunday, May 15th. There are also Designated Driver tickets at $30 each. Tickets can be ordered by clicking here.
The following video produced by Hopstories provides a great look at Eckhardt and what FredFest means to so many. It'll be sad that Fred will not be among us this year but he'll be looking over us.
The brewery lineup for 2016 FredFest continues to amaze us here at Brewpublic. This year's lineup will include beers from a handful of breweries that are not normally distributed here in Portland. So far here is the current list of breweries that will most likely expand closer to the event.
10 Barrel
Avery
Barley Brown's
Beachwood
Bear Republic
Berryessa
Big Island
Block 15
Breakside
Crooked Stave
Chuckanut
Commons
Firestone
Golden Valley
Hill Farmstead
Hair of the Dog
Holy Mountain
Jester King
Shelton Brothers (importers)
Sixpoint
Stone
Upright
For this year's FredFest there will be two charities that will be splitting the donations, both that were very close to Fred's heart. The two charities are Mittleman Jewish Community Center in southwest Portland and Guide Dogs for the Blind.
Here are more details on the two charities from Hair of the Dog.
In the late '70s, Fred was the Aquatics instructor at the Mittleman Jewish Community Center in southwest Portland. He was instrumental in growing the swim team and left a legacy that still exists today. Fred was an orphan and had a tough childhood, helping kids to learn how to handle life was a true passion for him. The money will be used for summer swimming scholarships at the MJCC.
Our house charity, Guide Dogs for the Blind is more than an industry-leading guide dog school; they are a passionate community that serves the visually impaired. With exceptional client services and a robust network of trainers, puppy raisers, donors and volunteers, they prepare highly qualified guide dogs to serve and empower individuals who are blind or have low vision. All of their services are provided free of charge and they receive no government funding.
Since Fred Fest features some very big beers, please consider taking the Portland Streetcar, TriMet Bus or Taxi. There will also be bike parking available.
Hair of the Dog Brewery 
61 SE Yamhill Street
Portland OR 97214