2nd Annual The Lion's Supper with Firestone Walker at Old Salt Marketplace
|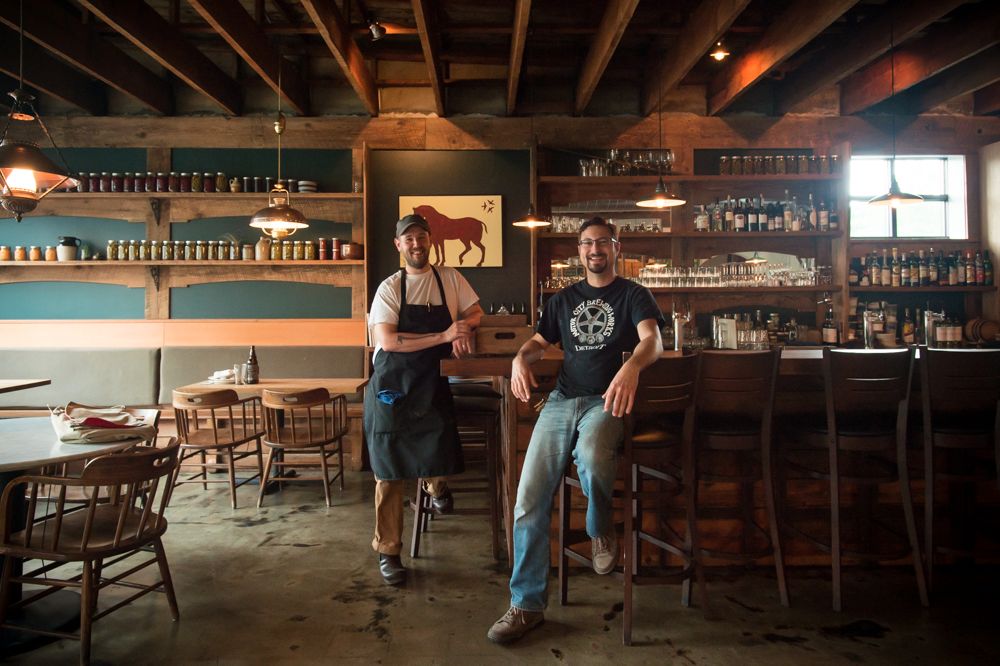 Old Salt Marketplace, one of Portland's more unique shops does it all when it comes to food. It's a deli and meat shop along with being a bar and restaurant all wrapped in one. The dining experience is one of the best in all of Portland with some of the best ambiance and food available.
On Thursday, June 11th, Old Salt Marketplace will host the 2nd Annual The Lion's Supper. This beer and food pairing dinner that takes place at 6:30pm will feature one of the finest breweries in the country, Firestone Walker Brewing and its co-founder/owner, David Walker. If you have not had the opportunity to meet Walker, he is truly a genuine, charismatic English gentleman that will be a delight to have lead this appetizing dinner.
David Walker known as "The Lion" to Adam Firestone's "The Bear" will be on hand to lead this five-course dinner featuring seven Firestone Walker beers. The beers being featured include Pivo Pils, Pale 31 and DBA, Walker's favorite beer, from its Lion and the Bear Series. The dinner will also include Opal and Wookey Jack from its Proprietor's Reserve Series.
But to make this dinner truly special, the brewery is bringing two extremely rare beers to the dinner. These two include Maltose Falcon that was only available at the brewery this past November in Paso Robles, CA and Anniversary XVII that was released back in November 2013. Maltose Falcon was released last year in honor of the 40th Anniversary of Los Angeles' longest running home brewing club. Maltose Falcon, a "brownywine" at 13.6% ABV aged in rum, brandy and bourbon barrels may be the only time that this beer has ever been poured at a restaurant here in Portland.
Chef Greg Smith from the Grain and Gristle will prepare the evening's dinner. Below is the menu along with the pairings that Smith went into detail on.
First Course
Scallop ceviche, snap peas, mushrooms
Paired with Pivo Pils
Bay shrimp toast
Paired with Pale 31
Smoked sturgeon, rye toast, zucchini pickle
Paired with DBA
Second Course
Shaved roots, wheat, feta, chile
Paired with Opal
Third Course
Beer glazed tri tip, beer bratwurst, beer braised beef, grilled onions, black kale, romesco
Paired with Wookey Jack
Fourth Course
Cheese, fruit, bread, nuts
Paired with Maltose Falcon
Fifth Course
Chocolate stout cake, malted creme fraiche
Paired with Anniversary XVII
If you have never eaten at Old Salt Marketplace is one of the top places to shop and eat at in Portland. With a full butcher shop in back, this is a place where you'll find the freshest meat and seasonal produce.
Tickets for the Five Course Dinner are $75.00 and includes gratuity. Don't be left out so be sure to reserve your spot by emailing alex@oldsaltpdx.com.
Old Salt Marketplace
5027 NE 42nd Ave
Portland, OR 97218