3rd Annual Portland Hot Sauce Expo – August 4-5, 2018
|

You may think its been hot here in Portland but all things hot will even get hotter when the 3rd Annual Portland Hot Sauce Expo returns from August 4-5, 2018.
This two-day expo of all things HOT takes place from 10:00am-6:00pm at the OMSI Bridge Lot located just north of the Tilikum Crossing bridge. Each day the PDX Hot Sauce Expo will feature free samples of hot sauces from near and afar while contestants will participate in various eating challenges on the Stage of Doom.
The eating challenges are fun to watch the changing facial expressions while contestants eat Carolina Reaper Peppers infused foods on stage. On Sunday the premiere challenge will take place with The Guinness Book of Records Reaper Eating Contest!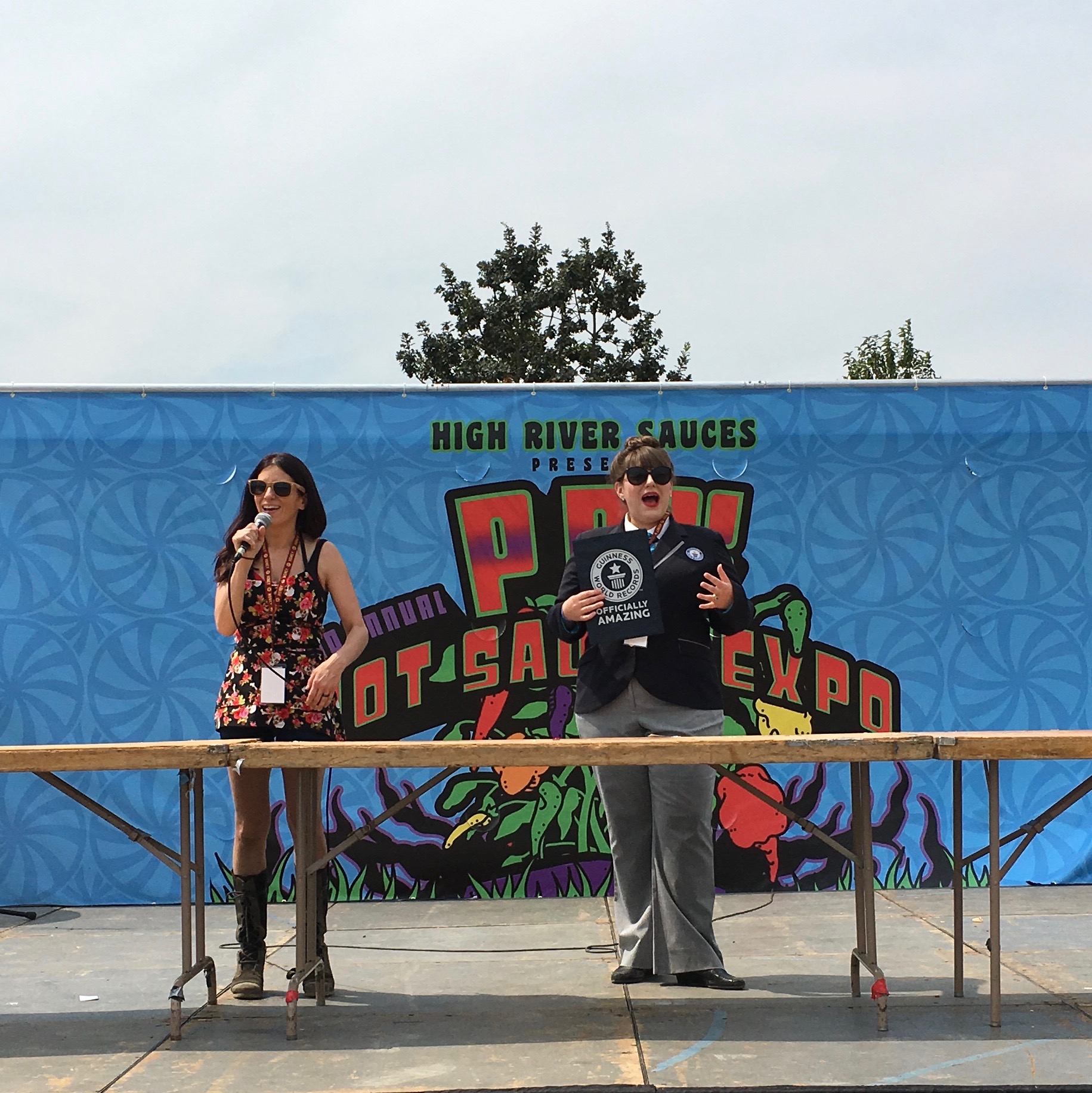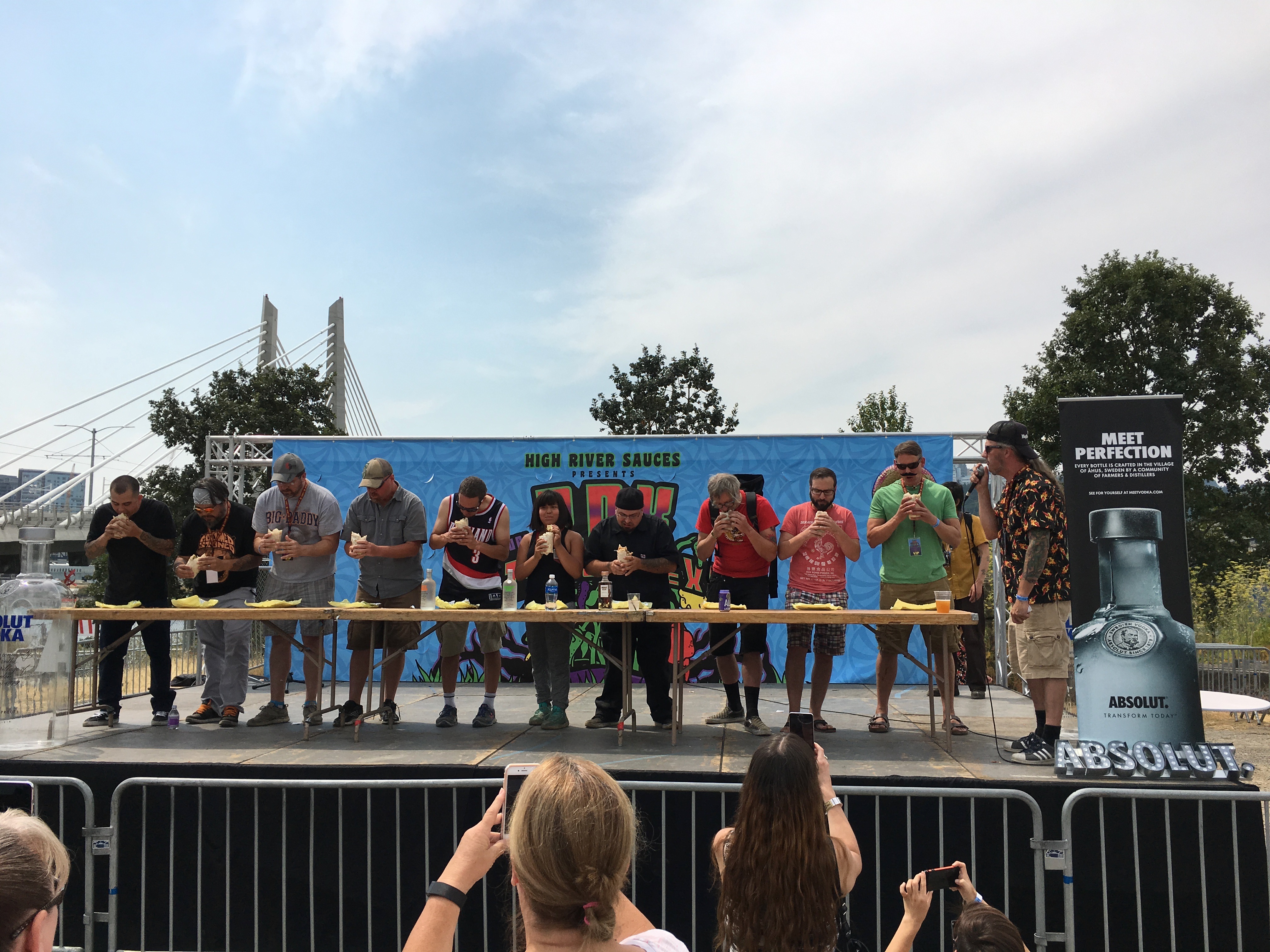 Lagunitas Brewing will be providing beer this year alongside some specialty cocktails and spicy food from BBQ to vegan options. Plus there will be luche libre wrestling both days!
SATURDAY AUGUST 4:
10 AM – Doors
12 PM – The Judgement Day Challenge
1 PM – Beez Neez Sausage of Destruction Challenge
2 PM – VooDoo Doughnuts of Death Challenge
3 PM – Cranked To 11 Spontaneous Combusted Challenge
4 PM – Spicy Tacos of Hell Challenge
5 PM – Spicy Pizza of Doom Challenge
6 PM – Close
SUNDAY AUGUST 5:
10 AM – Doors
12 PM – Up N Smoke Fiery Pork BBQ Challenge
1 PM – Slaytanic Burrito Challenge
2 PM – 3rd Annual Chihuahua Beauty Pageant
3 PM – Booze & Infuse Cocktail Competition
4:30 PM – Puckerbutt Pepper Company presents The Guinness Book of Records Reaper Eating Contest
6 PM – Close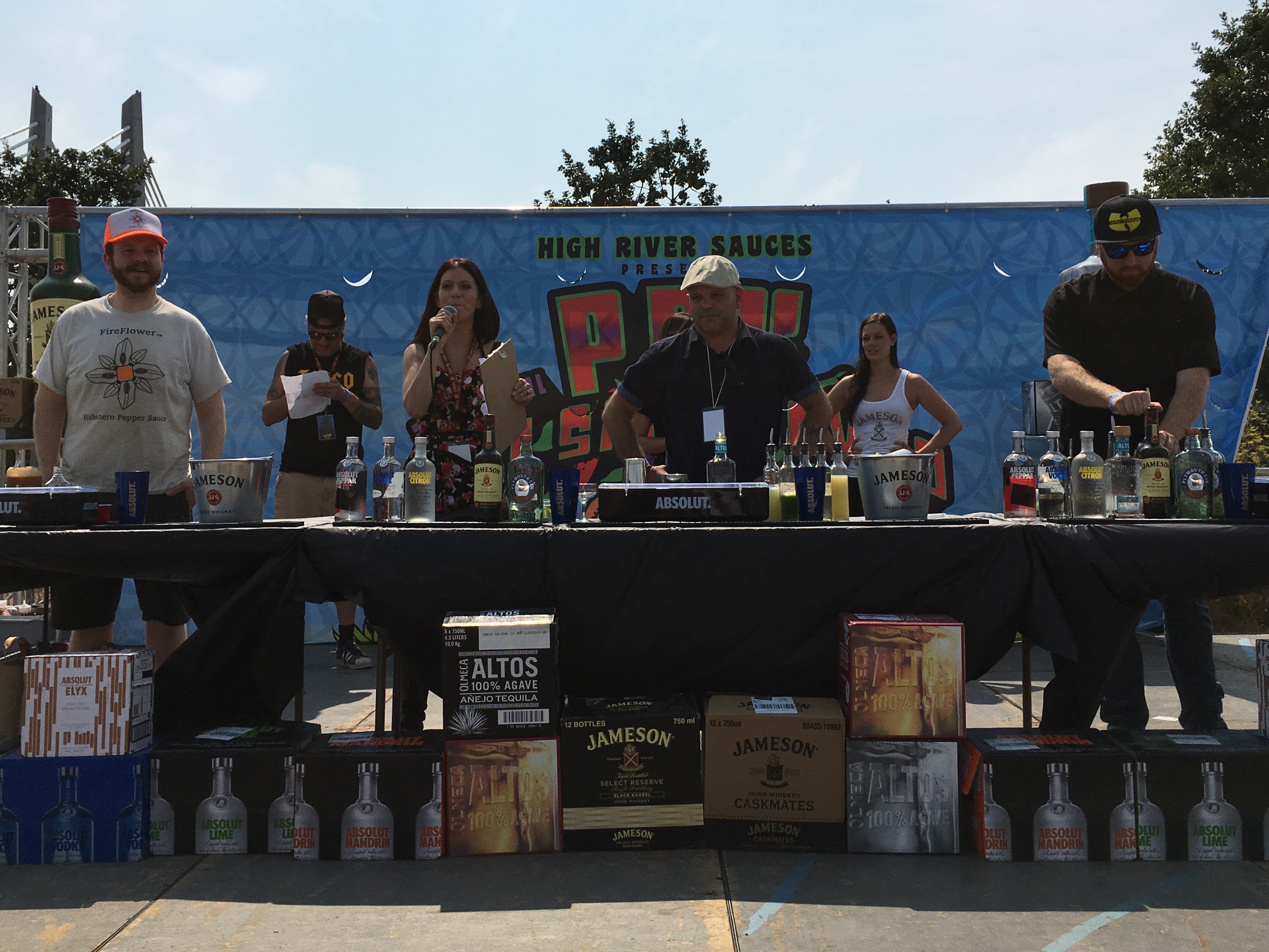 Advance tickets to the PDX Hot Sauce Expo are now on sale with a few various options. Children 10 and under are free with a paying adult.
General Admission – $7.00 ($10.00 day of event)
General Admission Ticket includes FREE Tastings from all of the Hot Sauce Vendors, the Stage of Doom scheduled events & Wrestling. Enjoy the best food vendors serving up the spiciest creations with plenty of craft beers and specialty cocktails at the bar.
Craft Brew Package – $25.00
This ticket includes a GA Ticket w/ FREE Hot Sauce Tastings, 3 Craft Beer Tokens & a bottle of High River Sauces Hot Sauce.
Ultimate Fiery VIP Package – $60.00Enjoy the Hot Sauce Expo with an All-Access Back Stage Pass into the exclusive VIP area. You will enjoy Complimentary Cocktails & Spirit Tastings, Craft Beers, A free Bottle of High River Sauces, Limited Edition Expo T-Shirt, Issue of Chile Pepper Magazine & a VIP Gift bag stuffed with sponsorship goodies.
If you're a fan of hot sauces we highly recommend the VIP Package as this year the expo will be pouring Elijah Craig, el Jimador Tequila, New Deal Distillery and SakéOne in the VIP area.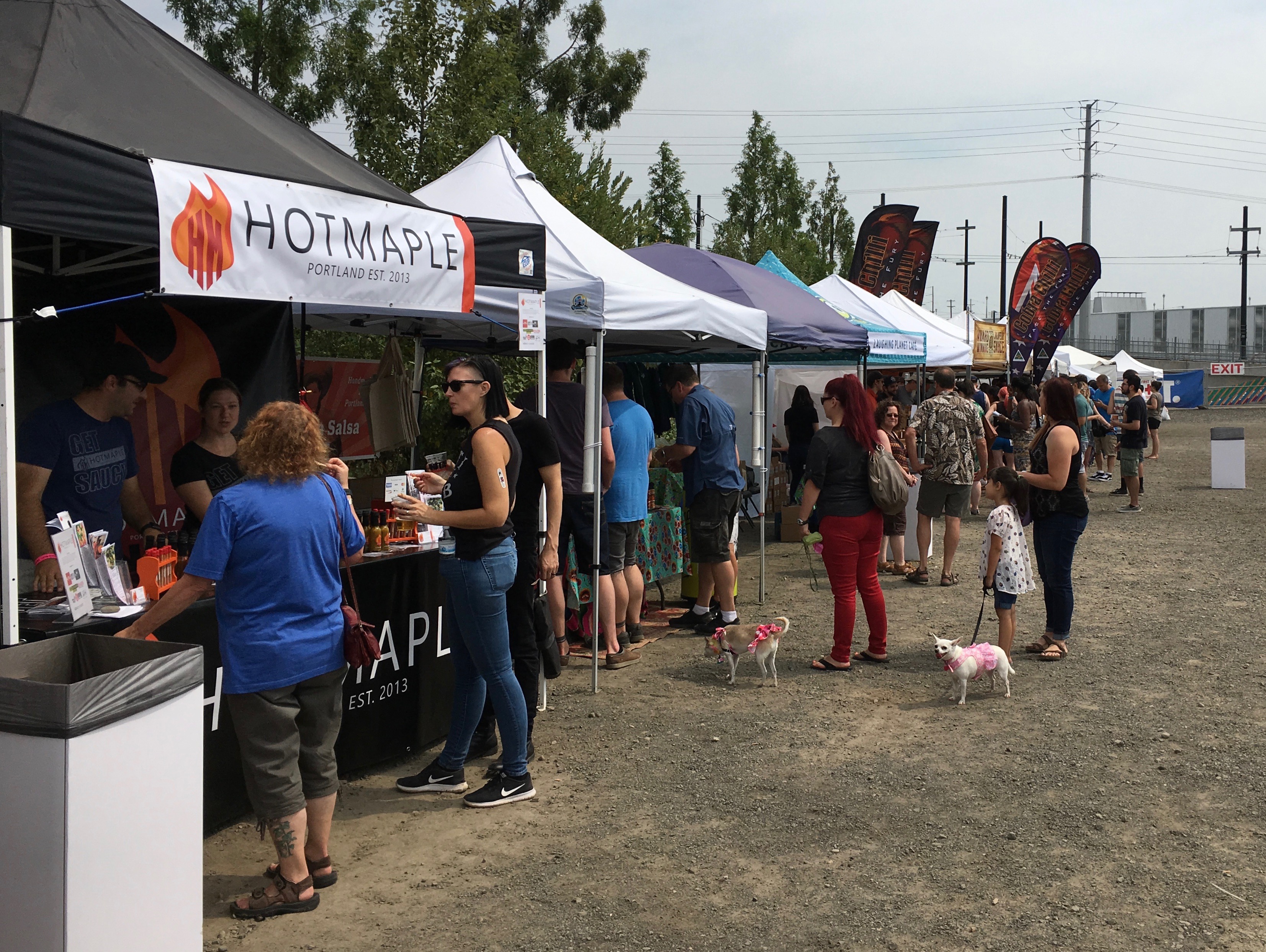 Stay up to date on all the hot sauce events by following the Portland Hot Sauce Expo Facebook Event Page.
Portland Hot Sauce Expo
OMSI Bridge Lot
1945 SE Water Ave.
Portland, OR 97214