Alesong Brewing and Blending Autumn Bottle Release Celebration
|
Its approaching three months since Alesong Brewing and Blending hosted its first quarterly bottle release in August. Next up is the Eugene based brewery's Autumn Bottle Release Celebration that will take place on Saturday, November 19th from Noon to 6:00pm. For this second bottle release, Alesong will be releasing Saison du Vin, Four Brothers, Rhino Suit, and Shake Your Tree.
Fresh off the brewery's first Great American Beer Festival Gold Medal for its Touch of Brett, the brewers are looking forward to releasing its next four bottles to the public. "We're really excited about this batch of beers! Fall is the perfect time to put out some of our favorite styles for the cooler weather – an imperial stout in bourbon barrels, a Belgian quad, and a couple of lighter, festive offerings for your holiday get-togethers," says Founder/Cellarmaster Brian Coombs in a release.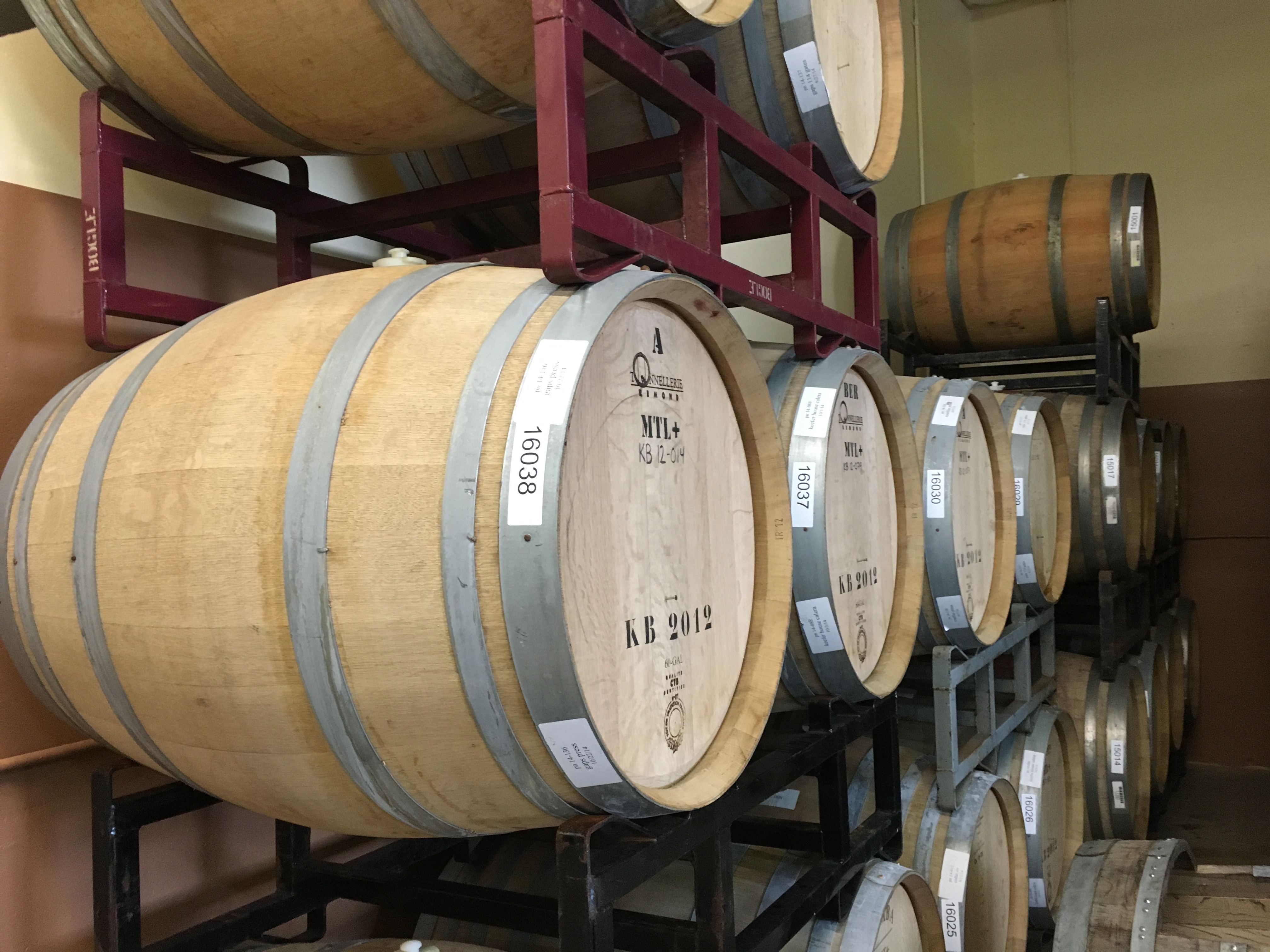 Cofounder Matt Van Wyk, adds, "Anyone who wanted more Bourbon Prelude at the August release is going to be very pleased with our latest bourbon barrel-aged blend!"
During the Autumn Bottle Release Celebration, Alesong will pour a total of eight beers, including the new 4 autumn bottle releases. A few of the other four beers that will be pouring include a few smaller project barrels. There will also be catered food pairings that will complement the Saison du Vin, Four Brothers, Rhino Suit, and Shake Your Tree bottle releases.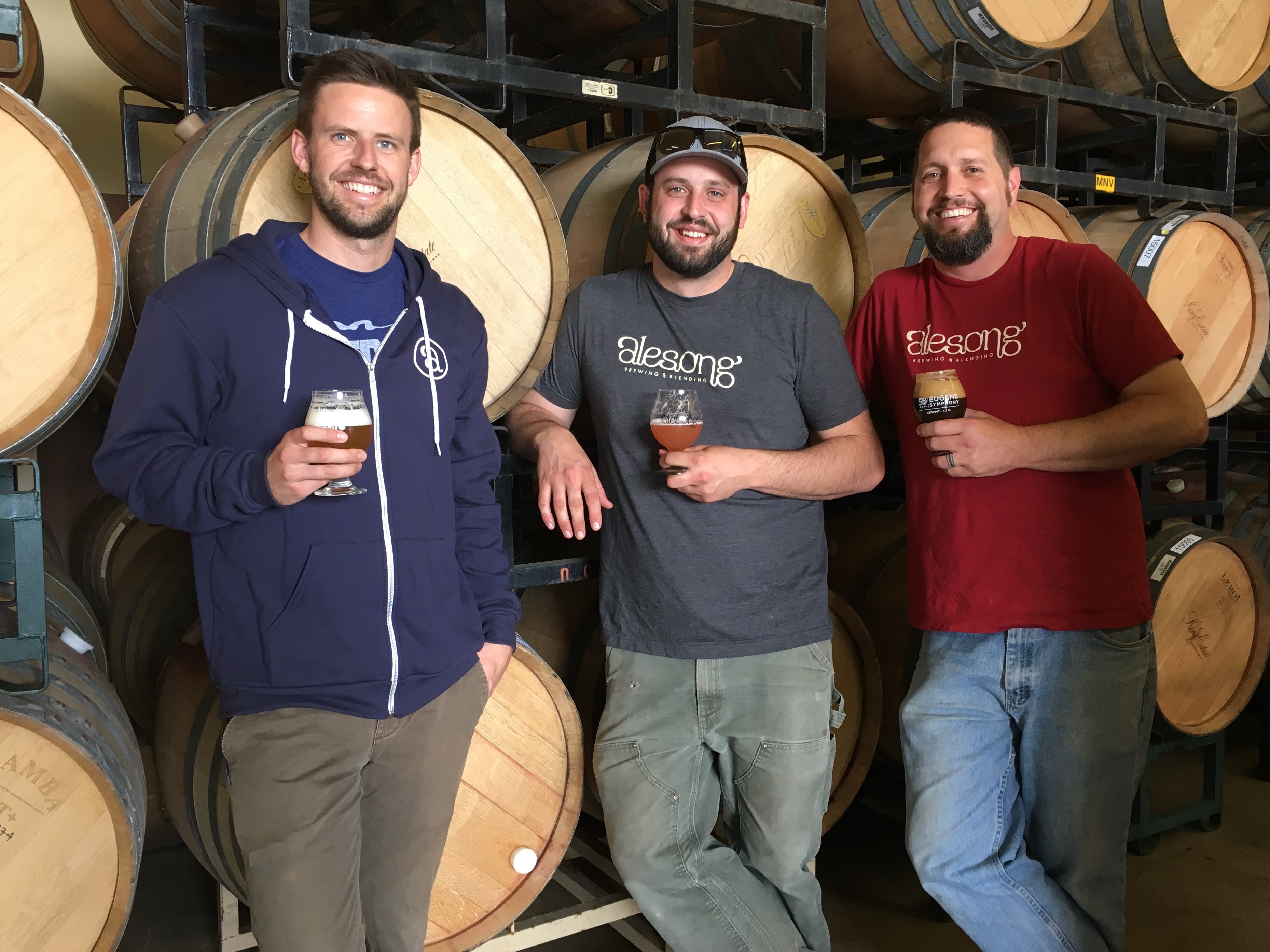 Here is what to expect about the four new bottles beers and its food pairing.
Saison du Vin (saison conditioned with Muscat juice) + smoked fruit and pea shoot salad
Four Brothers (Belgian-style quad) + pork and duck rillettes on spent grain crostini with pickled fruit
Rhino Suit (bourbon barrel-aged imperial milk stout) + cocoa braised lamb shoulder with polenta
Shake Your Tree (wild ale with peaches) + squash tart with Earl Grey whipped cream
Entry into the Autumn Bottle Release Celebration is $15.00 and includes beer tokens, and a commemorative tasting glass. For an additional $15.00 patrons will be able to indulge in the beer and food pairings. However, this food and beer pairing is limited to the first 100 purchasers. Customers who have pre-ordered a minimum number of bottles through Alesong's website (alesongbrewing.com/join) will receive free entrance to the event and can pick their order up on site.
Here's a look at the new labels for Saison du Vin, Four Brothers, Rhino Suit, and Shake Your Tree that will be released on Saturday, November 19, 2016.
Alesong Brewing and Blending
1000 Conger Street – Unit C
Eugene, OR 97402