Beer Bite's Tasty Recipes and Perfect Pairings Beer & Food Pairing Party
|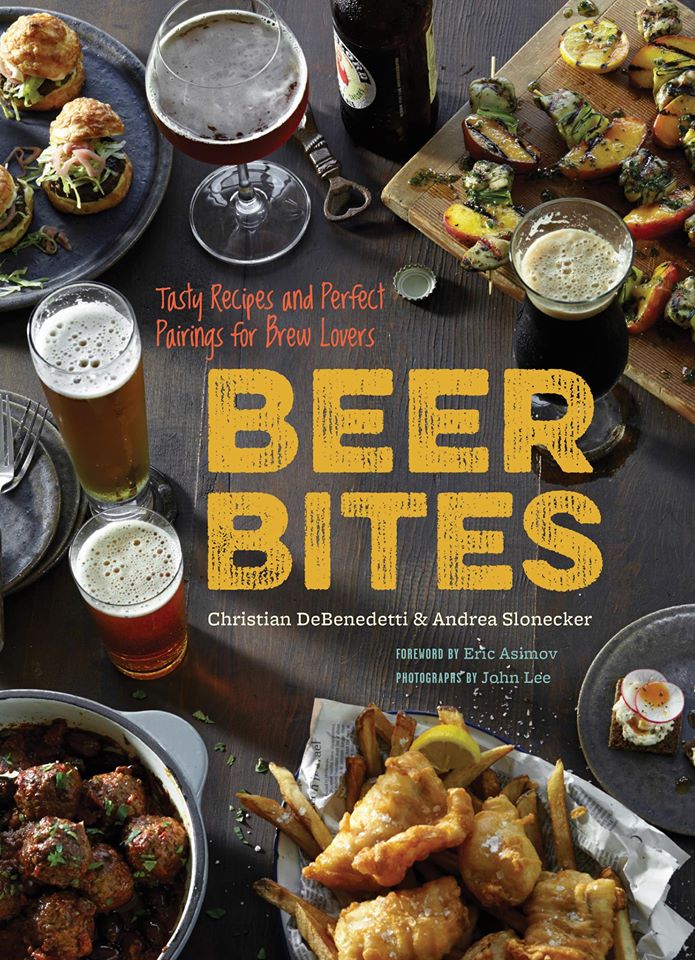 Creating taste-tempting food and beer pairings is not always an easy task to perform. Fortunately there's a recent book that explores this creativity, Beer Bites: Tasty Recipes and Perfect Pairings for Beer Lovers published by Chronicle Books. Written by local Portland authors Christian DeBenedetti and Andrea Slonecker, Beer Bites combine the best of food and beer in their newly released cookbook.
DeBenedetti is a beer and travel writer and author of The Great American Ale Trail and its follow up The Great American Ale Trail Vol. 2 that will be coming May 2016 and is also the founder of the yet to open Wolves & People Farmhouse Brewery in Newberg. He teamed up with Slonecker whom is a Portland-based cookbook author, food stylist, and the recipe editor for Kinfolk. She is the author of Pretzel Making at Home and Eggs on Top, and co-author of The Picnic.
To help celebrate the release of Beer Bites join both authors, along with their friends from The Commons Brewery and Steve Jones of Cheese Annex, for a beer and food pairing party on Thursday, December 10th from 5:00 to 7:00pm. Admission for the evening's event is $12 and includes a tasting flight of four beers articulately paired with four tastes of recipes from Beer Bites.
DeBenedetti and Slonecker will be on hand at The Commons' Tasting Room in Southeast Portland to chat with guests about their adventures in beer and food pairing, and to sign and sell copies of the book just in time for the holidays.
Stay up to date on Beer Bites by following its Facebook Page and The Commons Beer & Food Pairing Facebook Event Page.
The Commons Brewery
630 SE Belmont St.
Portland, OR, 97212