Block 15 Brewing To Host 2019 Oyster Week
|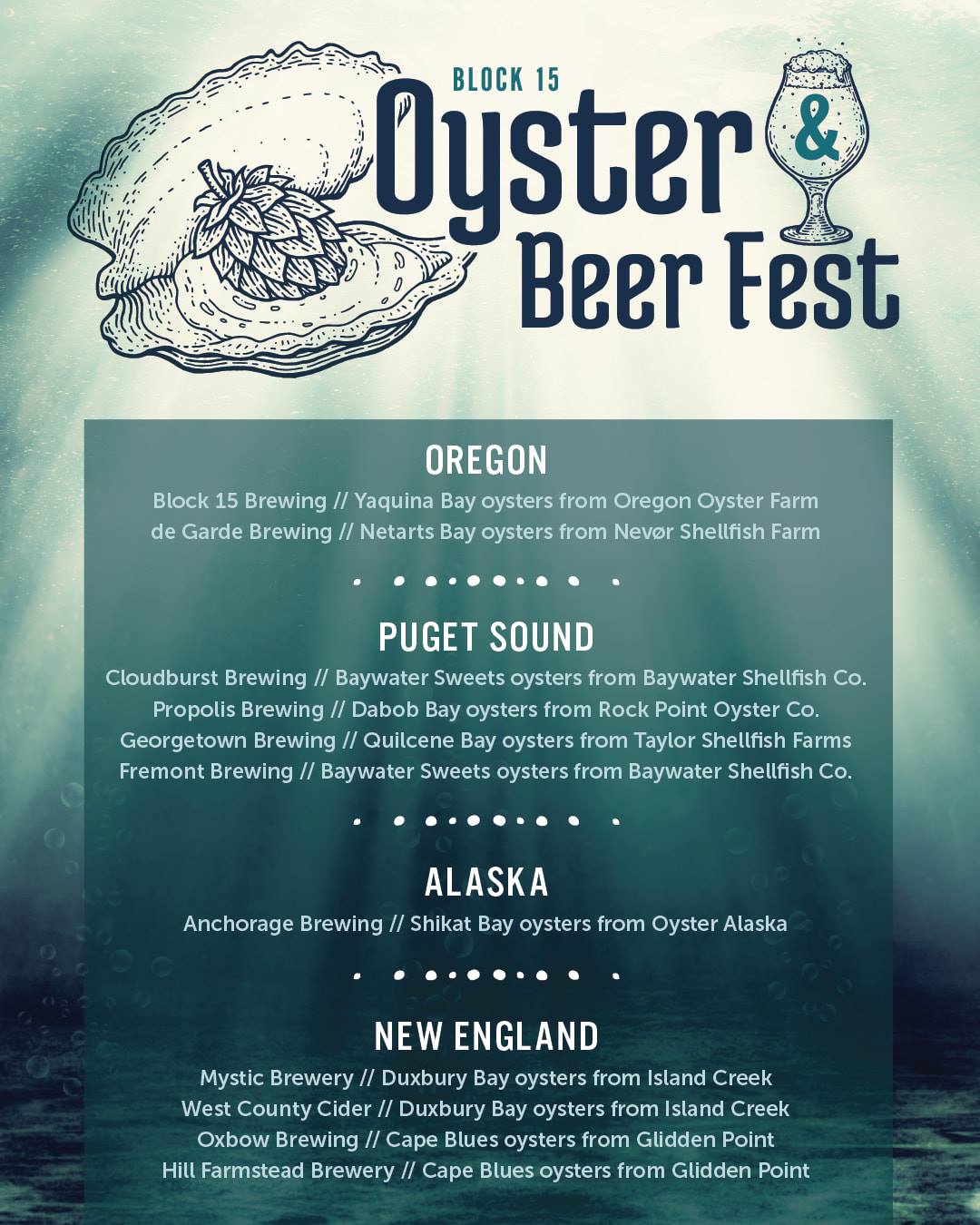 Corvallis, OR — Join Block 15 Brewing throughout the first week of April for the debut of Oyster Week—a weeklong celebration of oysters hosted by Block 15 and Caves Bier & Kitchen. In addition to oyster themed food specials and events offered throughout the week, Block 15 will kick off Oyster Week with the release of their Oyster Baltic Porter— brewed with whole local oysters from Oregon Oyster Farm. They will also release a pair of beers designed to pair with oysters at Oyster Week's marquee event, Oyster & Beer Fest.
OYSTER WEEK EVENT LINEUP:
DAILY OYSTER SPECIALS
When: All week long
Where: Both Block 15 locations and Caves Bier & Kitchen
What: Unique, thoughtfully prepared oyster specials made with a variety of oyster species.
SHELLSHOCKED DOCUMENTARY SHOWINGS
When: Monday, April 1 at 6pm & 8pm
Where: Block 15 Tap Room
What: Two showings of ShellShocked, a documentary that explores the importance and fragility of wild oysters in cleaning water and building ecosystems for marine life.
TAP TALK ON OYSTER AQUACULTURE
When: Tuesday, April 2 at 7pm
Where: Block 15 Tap Room
What: Learn about ocean acidification and its effect on oyster aquaculture in a presentation by EPA scientist Jim Markwiese.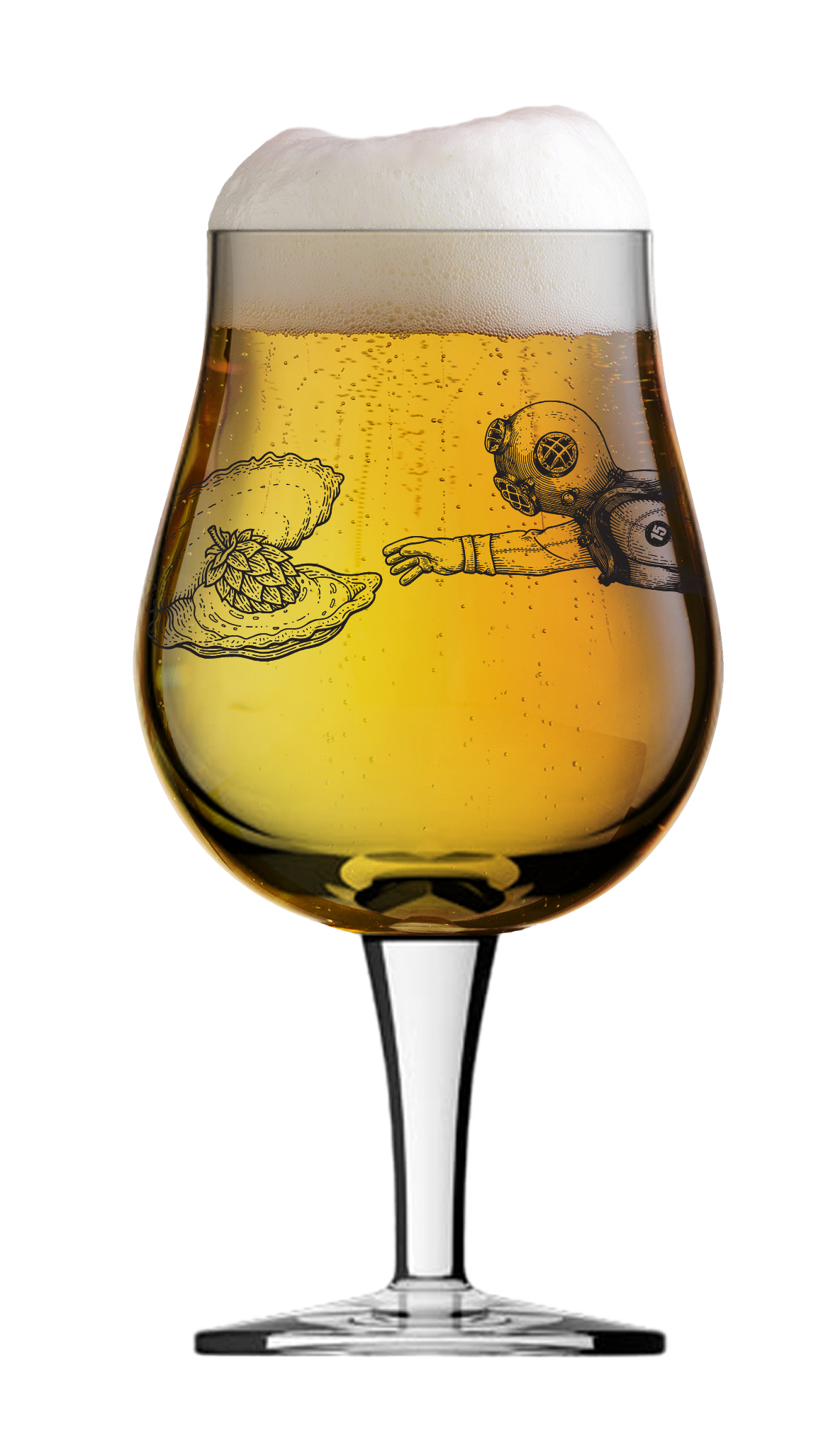 OYSTER BEER MINI-FEST
When: Thursday, April 4 at 4pm
Where: Caves Bier & Kitchen
What: Enjoy a small selection of oyster beers on tap, selected by Caves' beer curator.
OYSTER & BEER FEST
When: Saturday, April 6 from 2pm – 8pm
Where: Block 15 Tap Room
What: A showcase of unique oysters from coastal regions around the country, each paired with beer from standout breweries from the same region. Each oyster will be offered in a raw preparation that allows regions and species to demonstrate their unique character. Gary Rowles and Chuck Holst will also play live music at Oyster & Beer Fest from 5:30pm – 7:30pm.
OYSTER & CHAMPAGNE BRUNCH
When: Sunday, April 7 from 9am – 2pm
Where: Caves Bier & Kitchen
What: Caves' famous weekend brunch, with the special Oyster Week additions of a raw oyster bar, unique oyster-themed brunch specials, and champagne pairings.