Brewers Association Announces Details on SAVOR 2019
|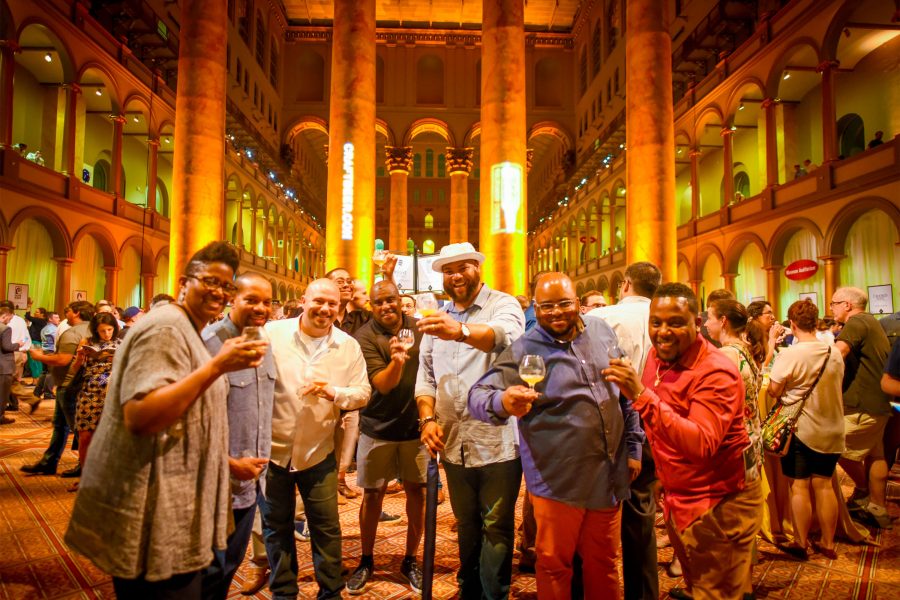 The annual food and beer pairing event from the Brewers Association will return for its 12th year to Washington, D.C. on Friday, May 17, 2019. SAVORTM: An American Craft Beer & Food Experience is full on sensory experience of beer and food that features beer from independent craft beer served alongside small bites.
In past years SAVOR was held over multiple sessions but this beer festival is one of many that is now competing with so many others that it has now been relegated to one night for this year.
SAVOR is held at the National Building Museum located at 401 F Street NW in Washington, D.C. and will take place on Friday, May 17, 2019 from 7:30-11:00pm ET. The evening will serve over 180 beers from over 90 craft breweries from 34 states plus the District of Columbia. One third of the participating breweries will be part of SAVOR for the very first time!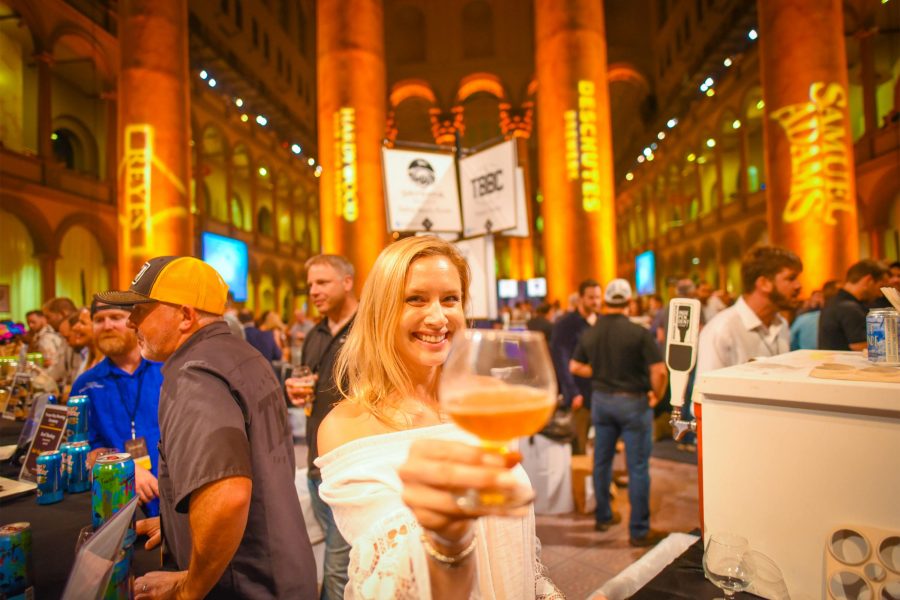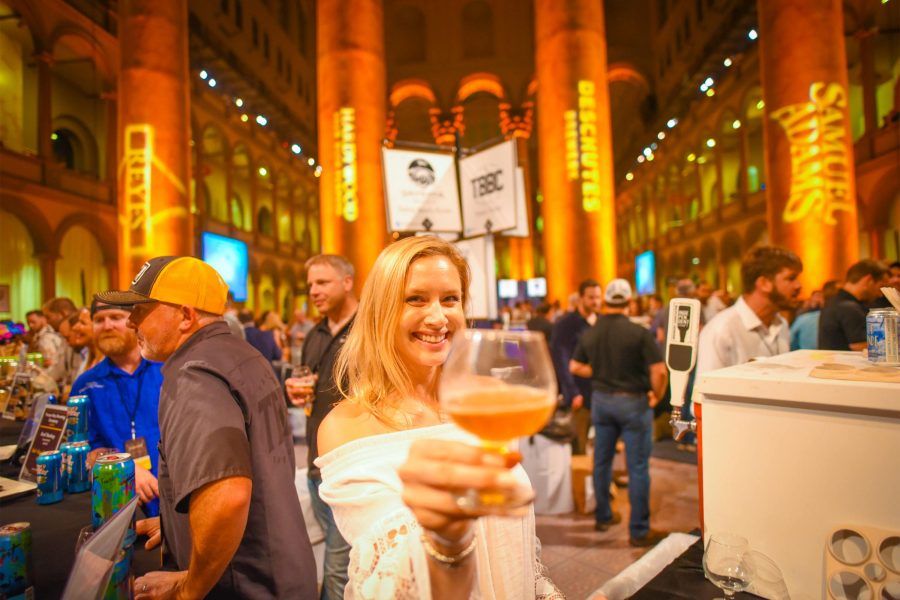 The beer and food pairing menu will be crafted by Brewers Association executive chef, and author of The Beer Pantry, Adam Dulye in collaboration with a host of other noted chefs, Cicerones and purveyors.
Tickets to SAVOR go on-sale next week. BA members will have a presale on Tuesday, February 26, 2019; 9:00am PT/Noon ET. The public onsale will be on Wednesday, February 27, 2019; 9:00am PT/Noon ET.
Each SAVOR ticket includes the following:
Craft beer and small-plate pairings highlighting the interplay of beer and food
Meet and talk with the owners/brewers of participating breweries
Event program with room for tasting notes
Unlimited non-alcoholic beverages
Commemorative tasting glass
An exclusive collaboration beer
Participating breweries from the Pacific Northwest includes Caldera Brewing, Deschutes Brewery, Fremont Brewing, GoodLife Brewing, Ninkasi Brewing, Old Stove Brewing, and Rogue Ales.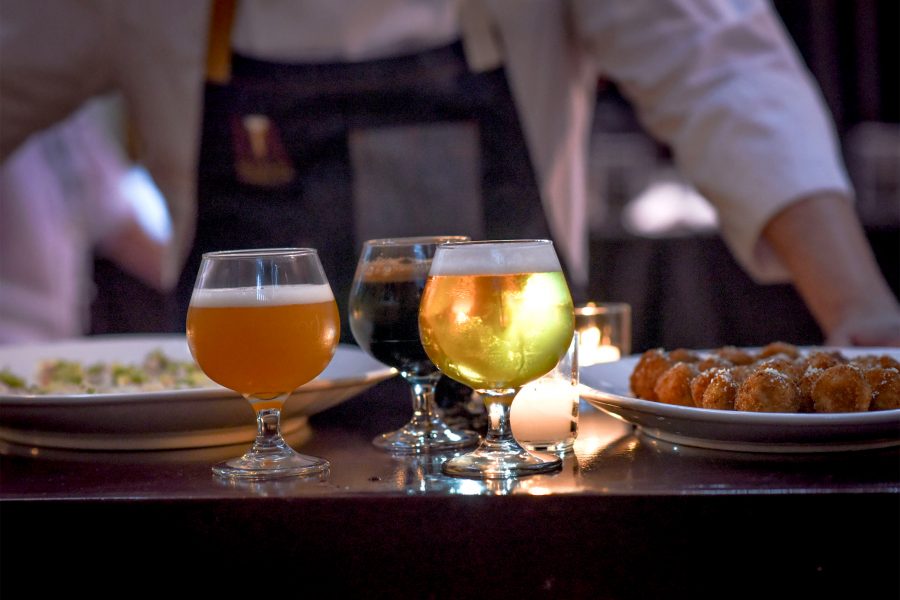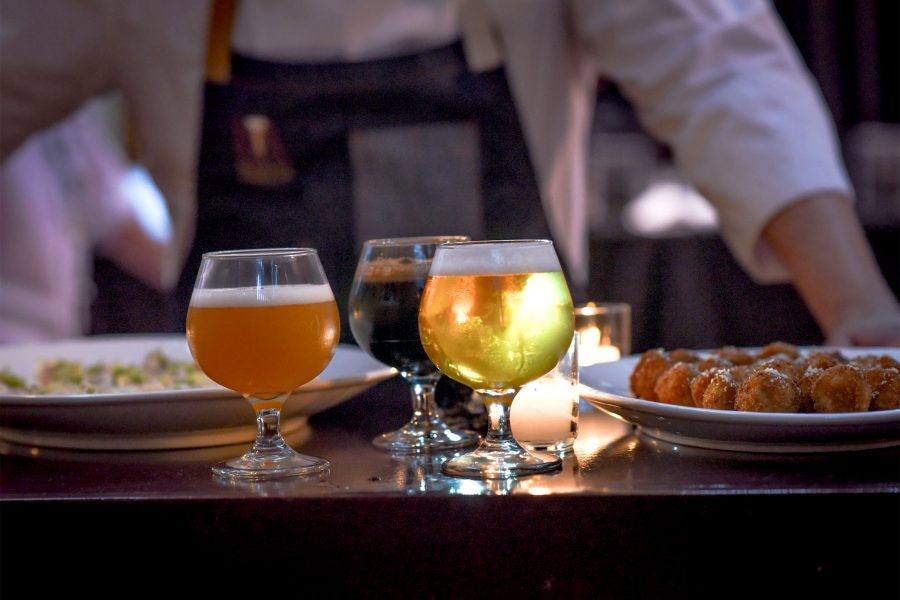 Participating Breweries:
2nd Shift Brewing
4 Hands Brewing Company
4 Noses Brewing Company
Allagash Brewing Company
Atlas Brew Works
Bear Republic Brewing Co.
Bell's Brewery, Inc.
Boston Beer Corporation
Boulevard Brewing Company
Brewer's Table, The
Brewery Ommegang
Caldera Brewing Company
Cape Ann Brewing Company
Cape May Brewing Co.
Cheluna Brewing Company
Church Brew Works
Cigar City Brewing
Country Boy Brewing
Crazy Mountain Brewery
Daredevil Brewing Co
DC Brau
Deschutes Brewery
Dogfish Head Craft Brewery
Double Nickel Brewing Company
Fernson Brewing Company
Firestone Walker Brewing Company
Five Boroughs Brewing Co.
Foothills Brewing
Four Fathers Brewing, LLC
Fremont Brewing
GearHouse Brewing Company
Gnarly Barley Brewing
GoodLife Brewing Co.
Great Lakes Brewing Co.
Great Rhythm Brewing Company
Hopewell Brewing Company
Hops and Grain
Ivanhoe Park Brewing Co.
La Cumbre Brewing Co.
Land-Grant Brewing Company
Legal Draft Beer Company
LIC Beer Project
Lickinghole Creek Craft Brewery
Lord Hobo Brewing Company
Lost Abbey, The
MadTree Brewing Company
Maine Beer Company
Monday Night Brewing
Mother Road Brewing Company
Neshaminy Creek Brewing Co.
New Belgium Brewing Co – Ft. Collins
New Realm Brewing Co.
Night Shift Brewing
Ninkasi Brewing Company
O.H.S.O. Eatery + NanoBrewery
Odell Brewing Company
Old Stove Brewing Company
Pale Fire Brewing Co
Perennial Artisan Ales
Port City Brewing Co.
Rare Barrel, The
Right Proper Brewing Company
River Dog Brewing Co
Roadhouse Brewing Co.
Rogue Ales & Spirits
Santa Cruz Mountain Brewing
Saranac Brewery/ FX Matt Brewing Company
Saucy Brew Works
Second Chance Beer Company
Sierra Nevada Brewing Co.
Societe Brewing Company
Sugar Creek Brewing Co.
Switchback Brewing Company
Three Weavers Brewing Co.
Two Roads Brewing Company
Union Craft Brewing
Upland Brewing Co – Bloomington Brewpub
Utah Brewers Cooperative
Vista Brewing
Wallenpaupack Brewing Company
West Sixth Brewing
Winchester Brew Works
Wooden Robot Brewery
Learn more about SAVOR here: SavorCraftBeer.com