BREWPUBLIC's Beer Lovers 2019 Holiday Gift Guide
|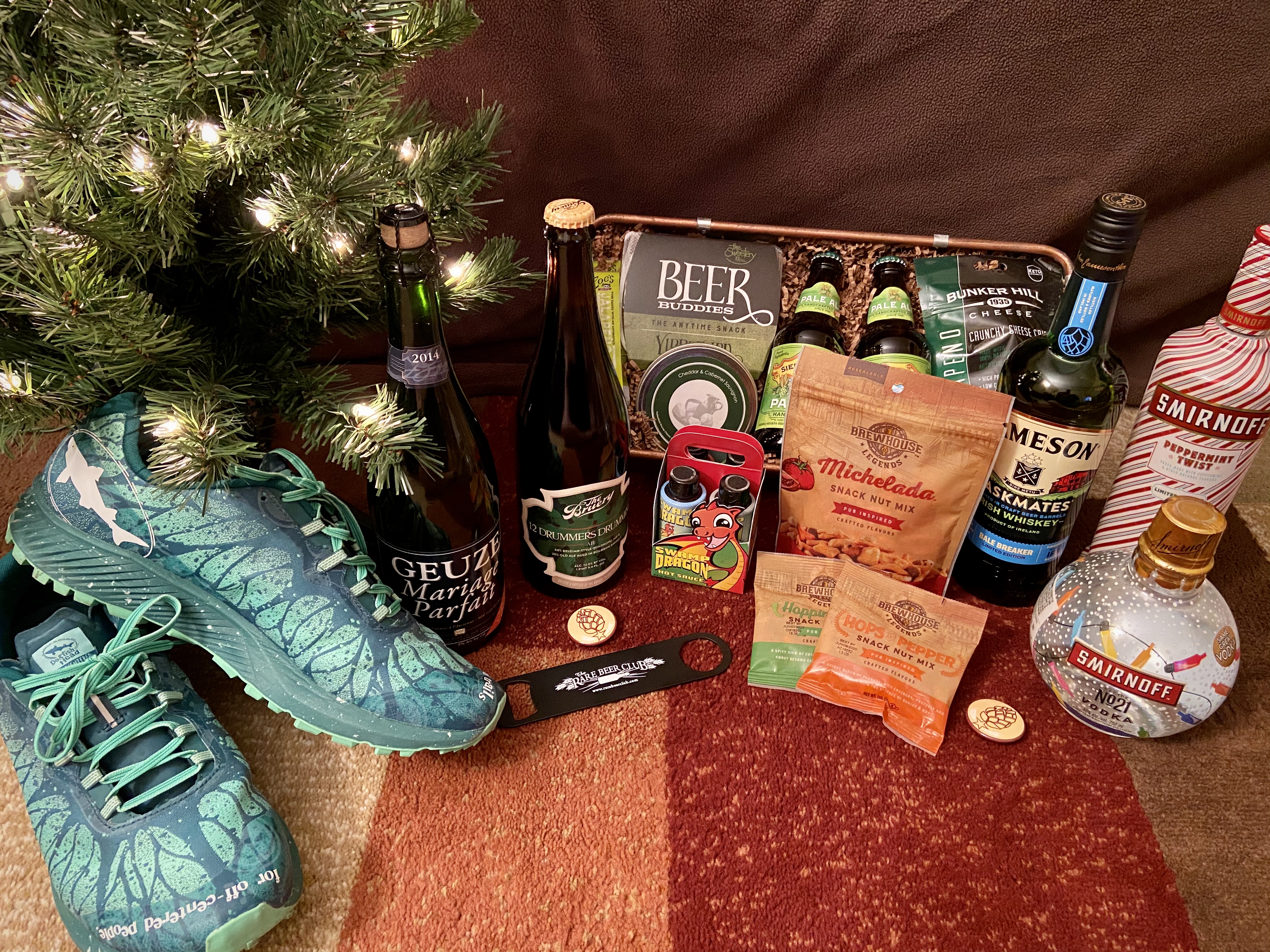 We are in the midst of the 2019 holiday season and are now only two weeks away from Christmas. If you haven't completed your holiday shopping, we have curated a list of baker's dozen worth of beery items that are sure to delight a beer aficionado on your list.
For our Beer Lovers 2019 Holiday Gift Guide we take a look at 13 gifts that range from beer delivered right to your door, beer snacks, trail running shoes, backpack coolers, hot sauce to festive spirits and much more…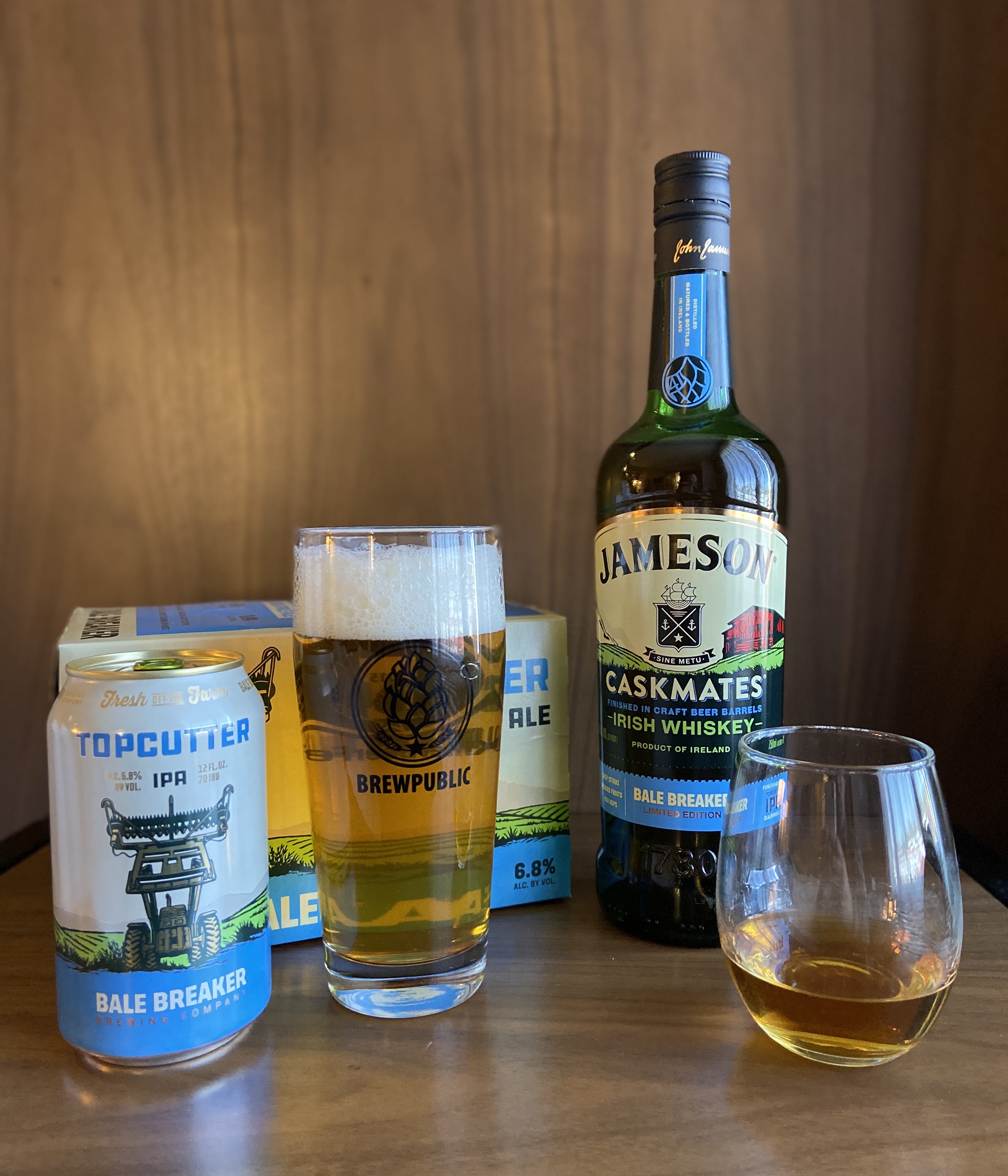 Jameson Caskmates Bale Breaker Limited Edition
Whiskey and beer are so intertwined and for the past few years Jameson Irish Whiskey has been highlighting the marriage of these two drinks with its Caskmates lineup of Irish Whiskey. This year Jameson partnered with Bale Breaker Brewing on a new IPA Edition in Jameson's Caskmates product line.
The brewers at Bale Breaker traveled to Ireland to brew its famous Top Cutter IPA. The beer was then added to casks that once contained Jameson Irish Whiskey. After some time in these casks the casks were then emptied and refilled with more Jameson Irish Whiskey prior to the bottling of the whiskey.
This extensive aging process has resulted in a whiskey that offers up fragrant floral notes on the nose. When it comes to the whiskey's taste, a more profound flavor of citrus comes through. Jameson Caskmates Bale Breaker Limited Edition sits at 80 proof and can only be purchased within Washington State. You can find it at Total Wine via this link.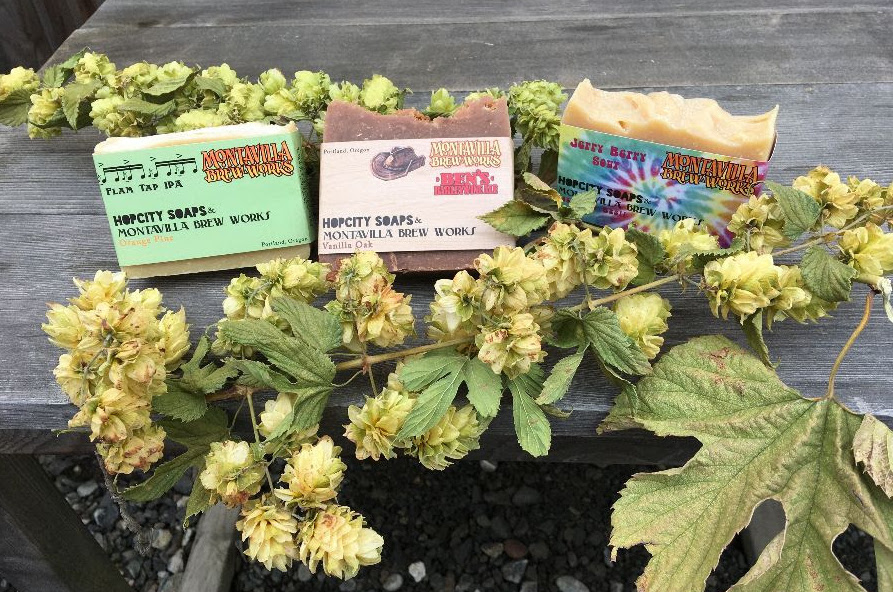 Montavilla Brew Works Beer Soap
Out in Portland's Montavilla neighborhood, Montavilla Brew Works is selling its lineup of Beer Soap. Three varieties are available now that includes Flam Tap IPA (orange pine), Jerry Berry Sour (raspberry basil) and Ben's Barleywine (vanilla oak). At $6.00 each, these will make for a great stocking stuffer.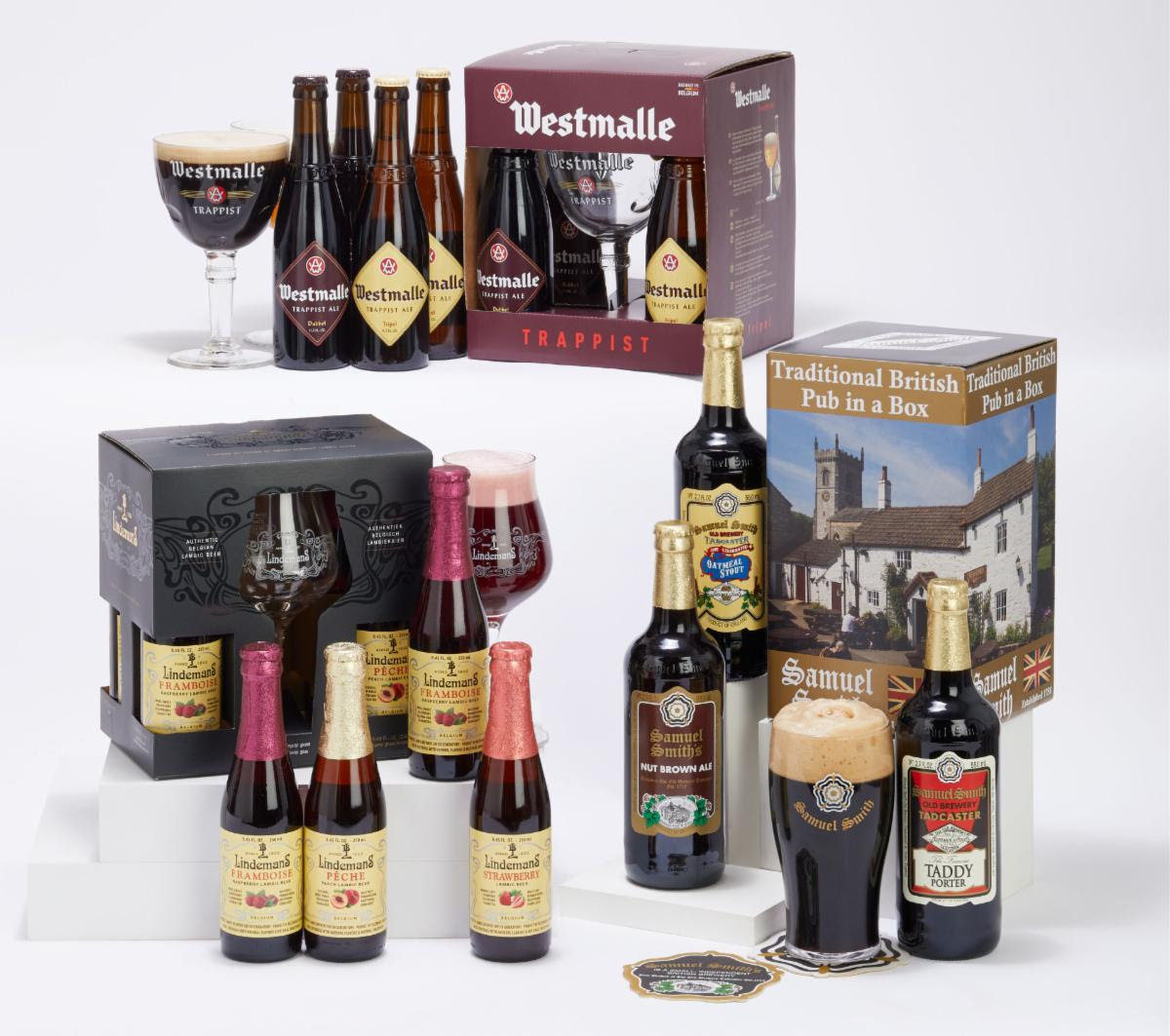 Merchant du Vin – Samuel Smith's, Lindemans Lambic, and Westmalle Trappist Gift Box
Give the gift of a fine imported beer from the folks at Merchant du Vin. The Seattle based importer is offering gift packs for its Samuel Smith's, Lindemans Lambic, and Westmalle Trappist beers.
Samuel Smith's Gift Box: Packaged up a traditional British pub and put it in a box. A bottle each of Oatmeal Stout, Taddy Porter, and Nut Brown Ale plus a brewery-logo tulip glass and two coasters.
Westmalle Trappist Gift Box: Two bottles each of Westmalle Dubbel and Tripel are joined by two stemmed Westmalle branded chalices.
Lindemans Lambic Gift Box: Two 8.45 oz bottles of Framboise, a bottle of Strawberry, and a bottle of Pêche along with an elegant stemmed brewery glass.
Look for these three gift packs at better beer bottle shops.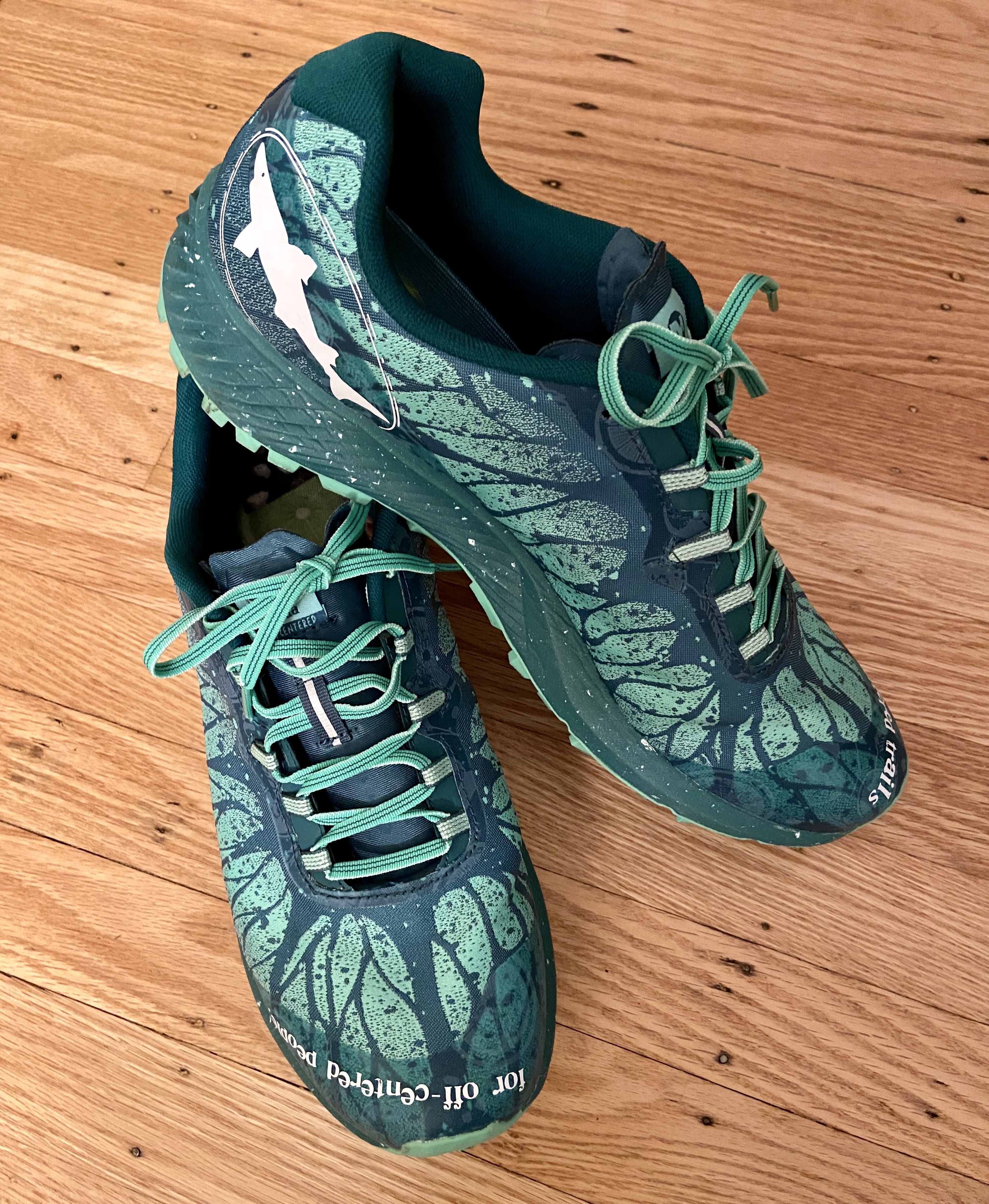 Merrell Agility Synthesis X Dogfish Trail Runner Shoe
The latest collaboration from Dogfish Head Craft Brewery does not involve another brewer. Instead the popular craft brewer has partnered with outdoor shoe manufacturer Merrell on the limited-edition Merrell Agility Synthesis X Dogfish trail runner shoe. And a stylish, comfy shoe it is.
The shoe is inspired by the brewery's popular SeaQuench Ale. The material comes from a variety of sustainable and recycled sources but is build for rugged outdoor wear.
The new Merrell Agility Synthesis x Dogfish shoe retails for $110 and can be purchased at select retail stores and on Merrell.com. If you're going to purchase at Merrell.com, sign up for their email list and get an additional 10% savings.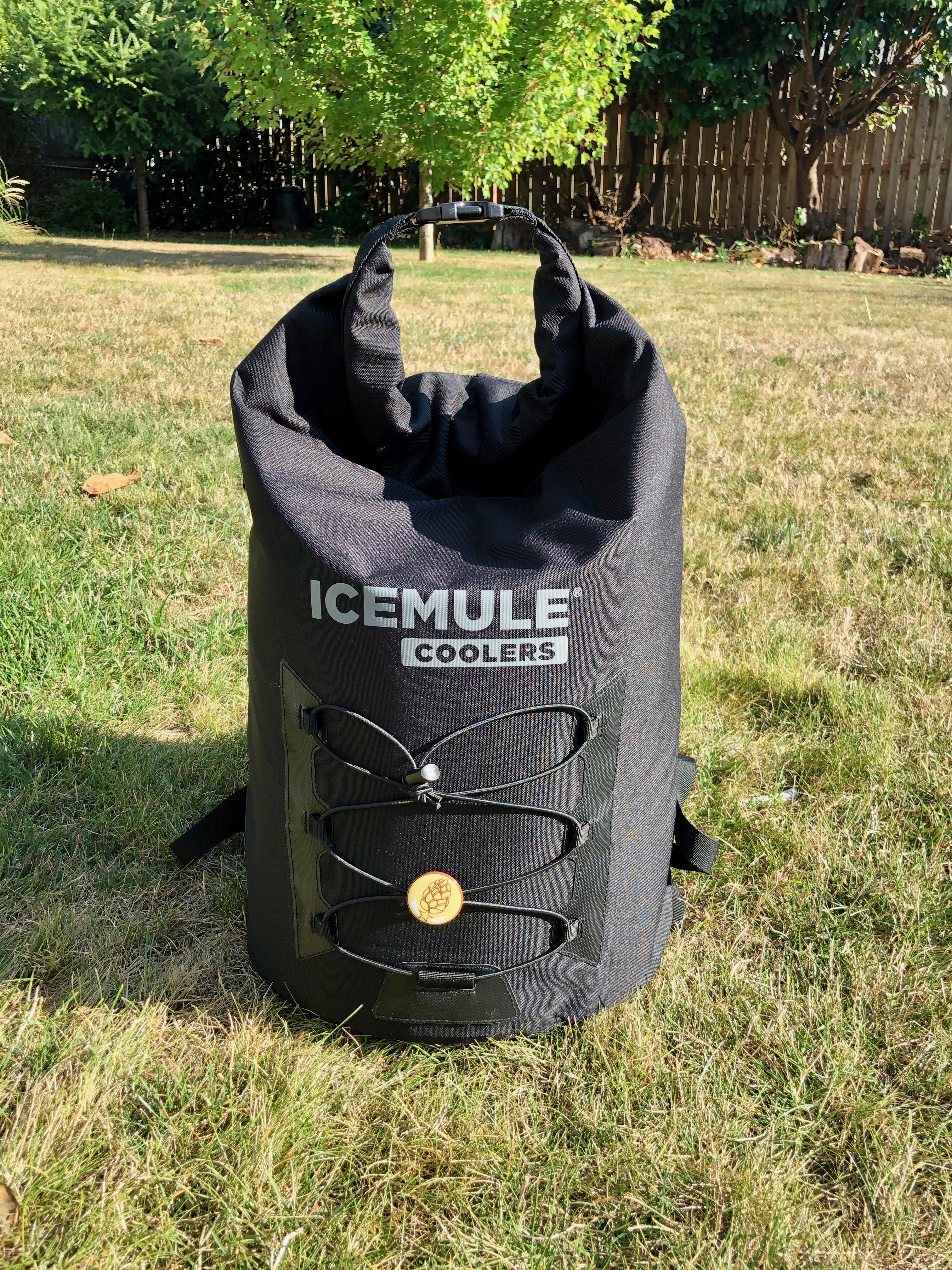 ICEMULE Coolers
Keeping your beer cold and on the go can be a challenge. This is where ICEMULE Coolers can step in to assist. These portable coolers are designed to be the most portable, high performance backpack coolers out there.
We have been using ICEMULE Coolers PRO model in size Large that offers up 23L of space that can hold up to 18 bottle or cans and ice in the convenient backpack. This one is comfortable to wear and easy to use that will keep your beverages cold and on ice for over 24 hours. This cooler also comes in X-Large and XX-Large sizes.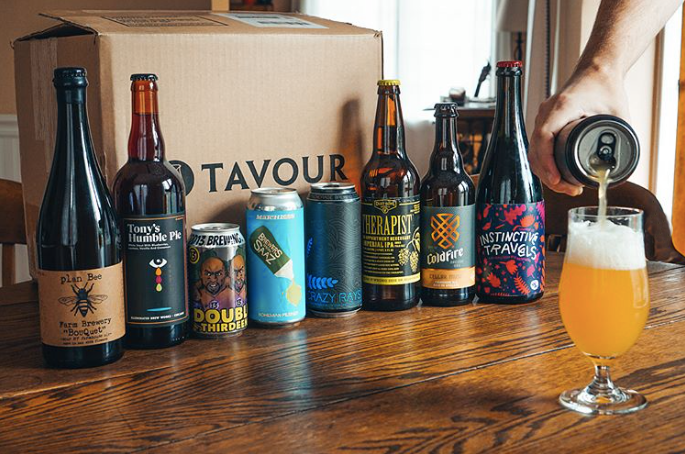 Tavour
Proven to be one of the best mail order beer companies around, Tavour continues to deliver top breweries and its highly rated beers directly to your doorstep.
By downloading the Tavour Mobile App, you receive access to the highest rated beer from all-independent brewers around the world. Choose the beers that you want and then get all your beer shipped right to your door for one flat fee of just $14.90. You can also select a Tavour Gift Box or gift card.
Want to avoid the shipping costs? If you're in the Seattle area just mark the order for pickup and swing by Tavour that is now located at 770 Andover Park E in Tukwila, WA.
Click here to learn more about purchasing a gift box or gift card for the beer lover on your list this year!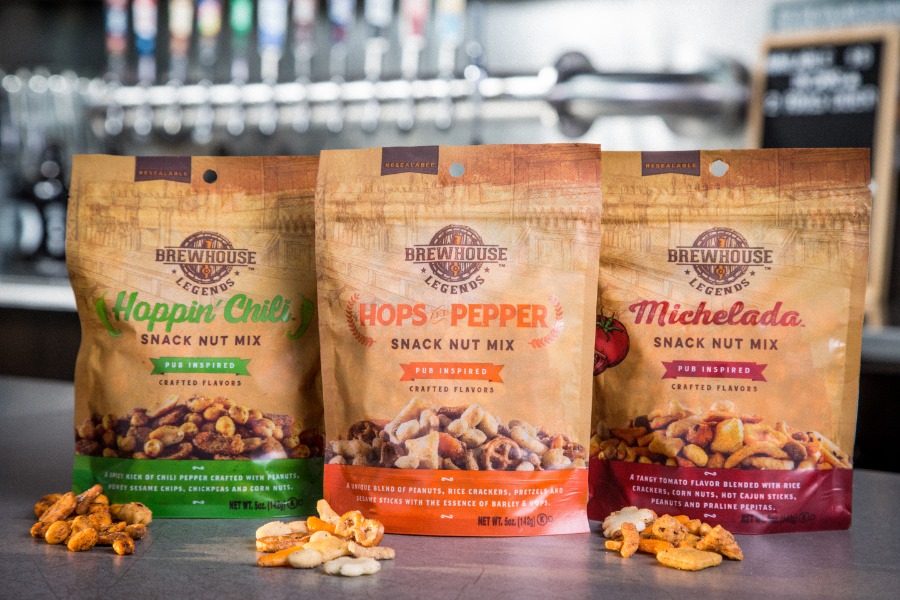 Brewhouse Legends Snacks
The marketplace is full of salty snacks to pair with your beer but ones that stand out are difficult to come by. This is where Brewhouse Legends comes in with its line of snack nut mixes. Brewhouse Legends Snack Nut Mixes are inspired by and perfectly paired with craft beer. With three flavors to choose from – Michelada, Hops & Pepper, and Hoppin' Chili – you are sure to find a flavor you enjoy. Which flavor did we prefer? We were partial to the Hoppin' Chili but all three were quite impressive.
Brewhouse Legends Snacks are available on Amazon and at Cost Plus World Market among other retailers.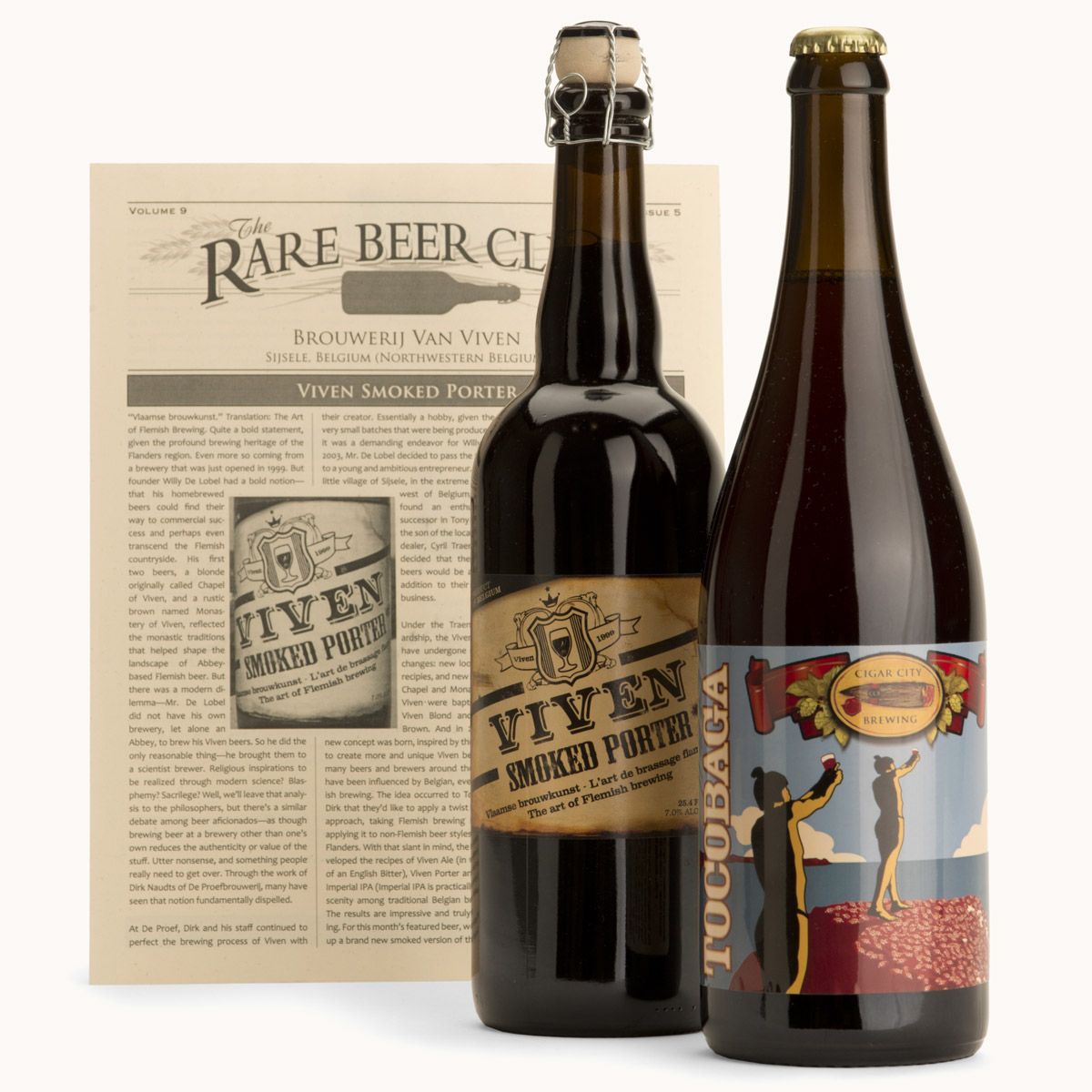 The Rare Beer Club – Beer of the Month Club
For the past 24 years The Microbrewed Beer of the Month Club and The Rare Beer Club, one that was founded by Michael Jackson, has been bringing craft beer lovers beer directly to their door. Members can choose from 5 distinctive beer clubs that begin at $29.95 + $15 S+H, and can be purchased by clicking here.
We recently received a shipment from The Rare Beer Club option that included The Bruery's 12 Drummer's Drumming and Boon's Geuze Mariage Parfait for $37.95 plus $14 S+H.
These clubs can be set up to receive beer each month, every other month or just quarterly. Plus you can opt out whenever you choose.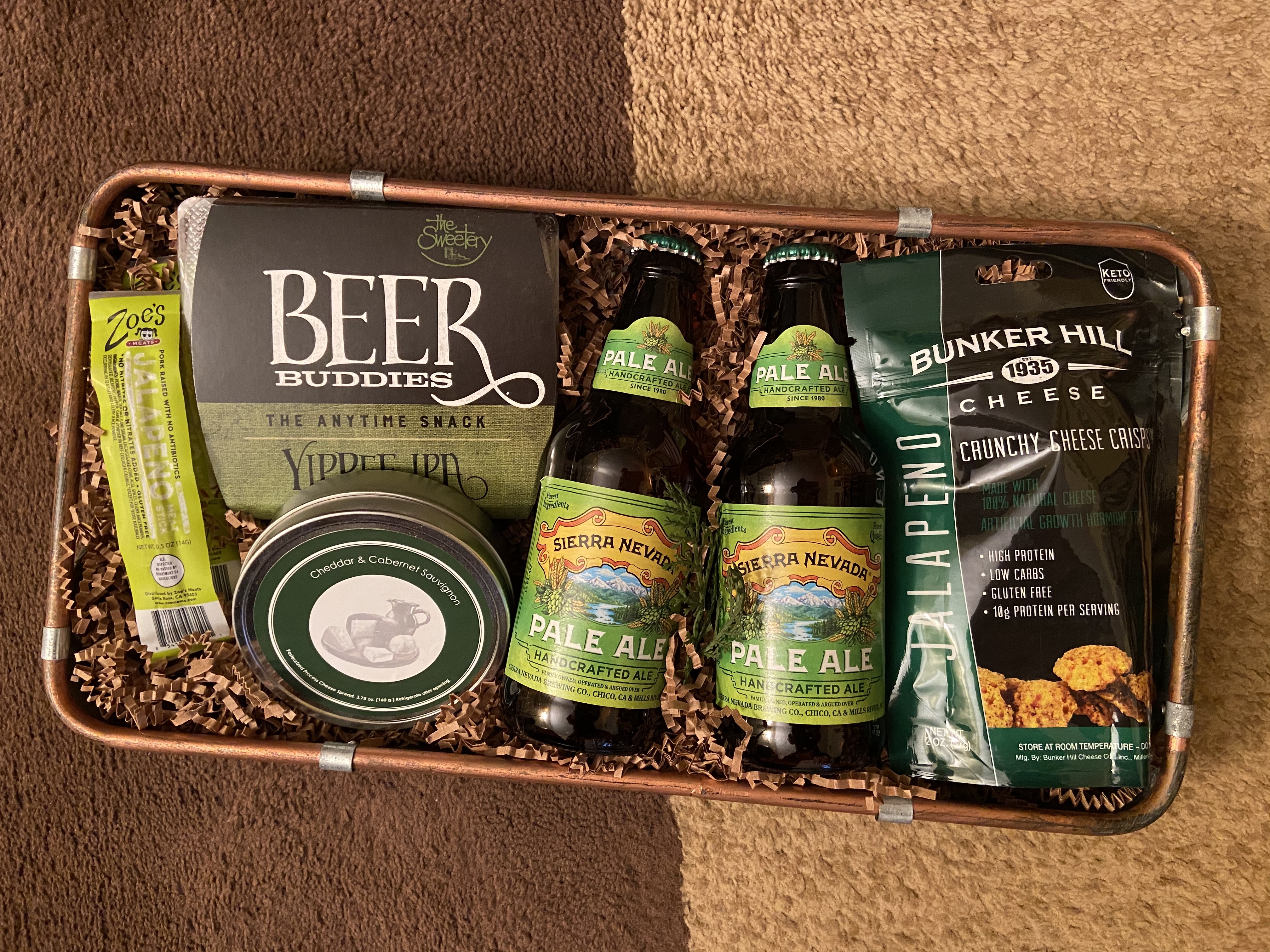 Jet Gift Baskets
Choosing a beer gift basket is not always that easy. This is where Jet Gift Baskets comes in with curated beer gift baskets that begin at $39.00 and go all of the way up to $135.00.
We were sent to the Sierra Nevada Beer Gift Basket to try out that retails at $44.00. This one arrived at our doorstep within five days with two bottles of the iconic Sierra Nevada Pale Ale alongside Beer Buddies Yippee IPA, Bunker Hill Crunchy Cheese Crisps, White Cheddar & Camembert, and Zoe's Jalapeño Meat Sticks.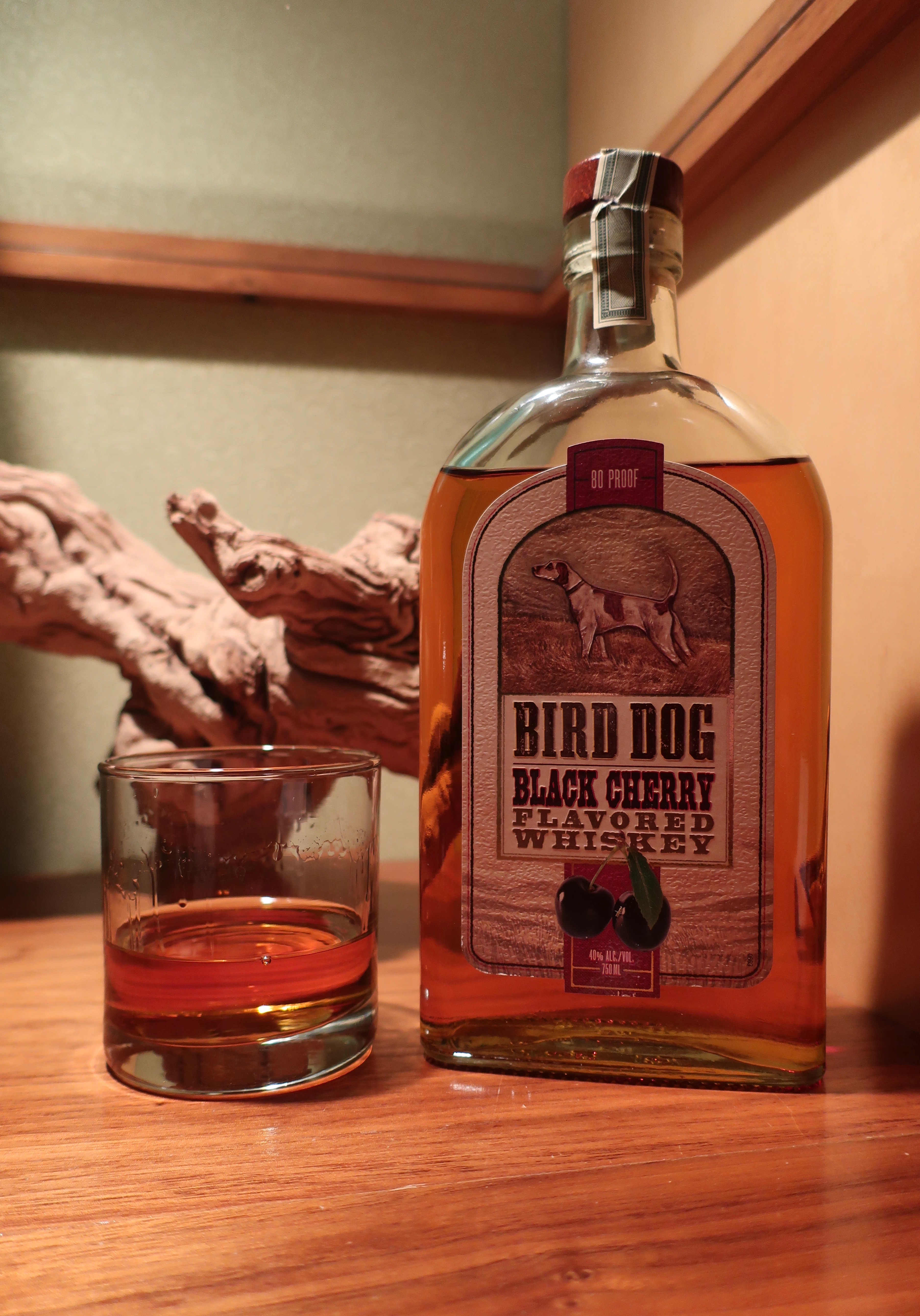 Bird Dog Whiskey Black Cherry Flavored Whiskey
Earlier this year at the 2019 San Francisco World Spirits Competition, Bird Dog Black Cherry Flavored Whiskey was awarded the highly coveted Double Gold Medal in the Flavored Whiskey category. Not too shabby for an 80-proof whiskey that retails at just $19.99 a 750mL bottle.
Bird Dog Black Cherry Flavored Whiskey is great straight or on the rocks with its rich yet tart black cherry flavors with distinct bourbon undertones. This flavored whiskey is also great for mixing up some cocktails. Fortunately for us Bird Dog offers up some easy recipes for drinks such as Black Cherry Kentucky Mule, Ginger Cherry Smash and more via this link.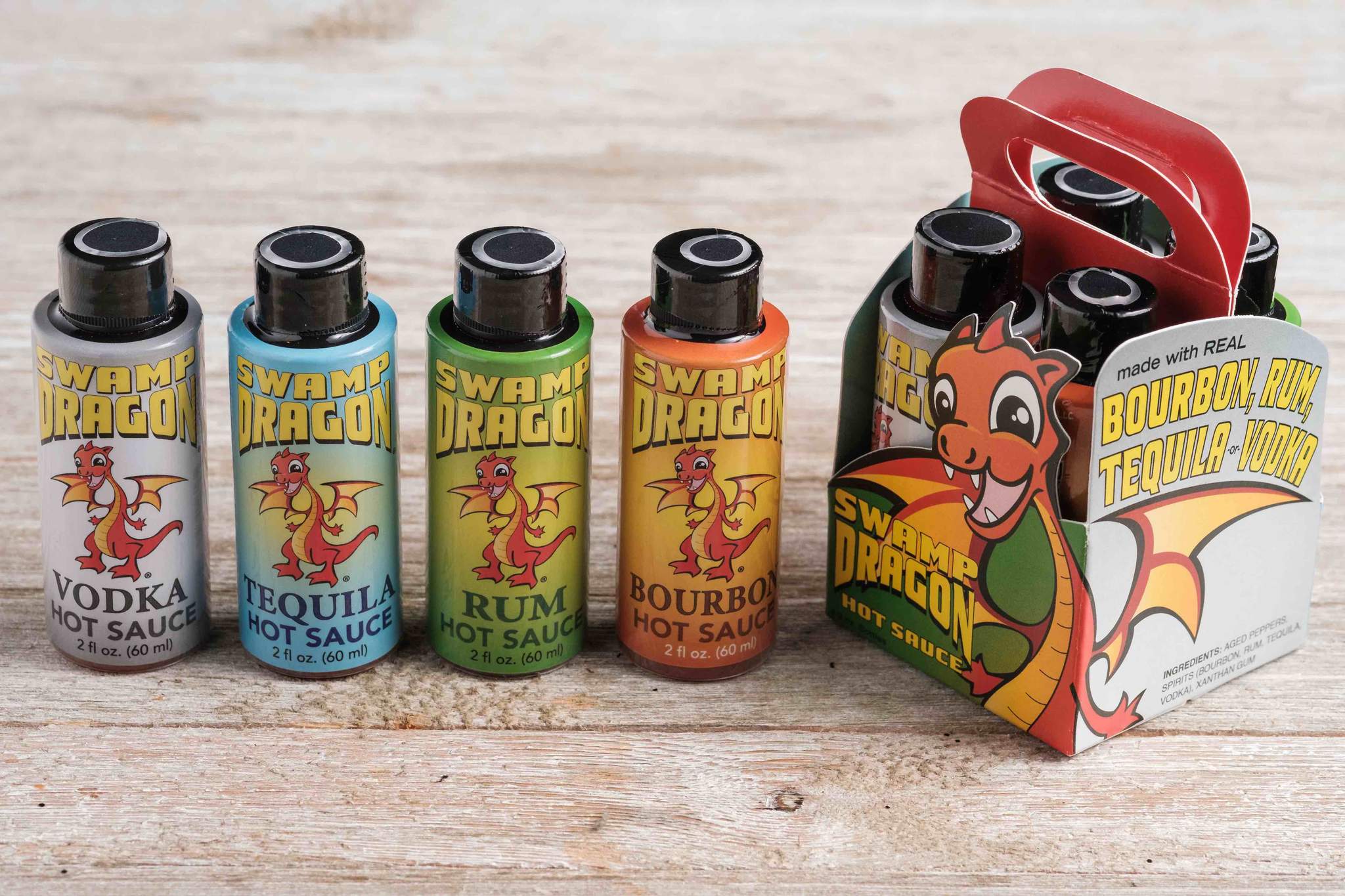 Swamp Dragon Hot Sauce
We use to think that hot sauces were made with vinegar. Not so in today's gourmet works. Swamp Dragon Hot Sauce substitutes the vinegar with bourbon, rum, vodka and tequila for its lineup of booze infused hot sauces.
The Dragon Clutch pack makes it easy to decide on which flavor as this four pack includes all four – The Bourbon Dragon, The Rum Dragon, The Vodka Dragon, and The Tequila Dragon. You can order this sampler pack online for $15.99 by clicking here.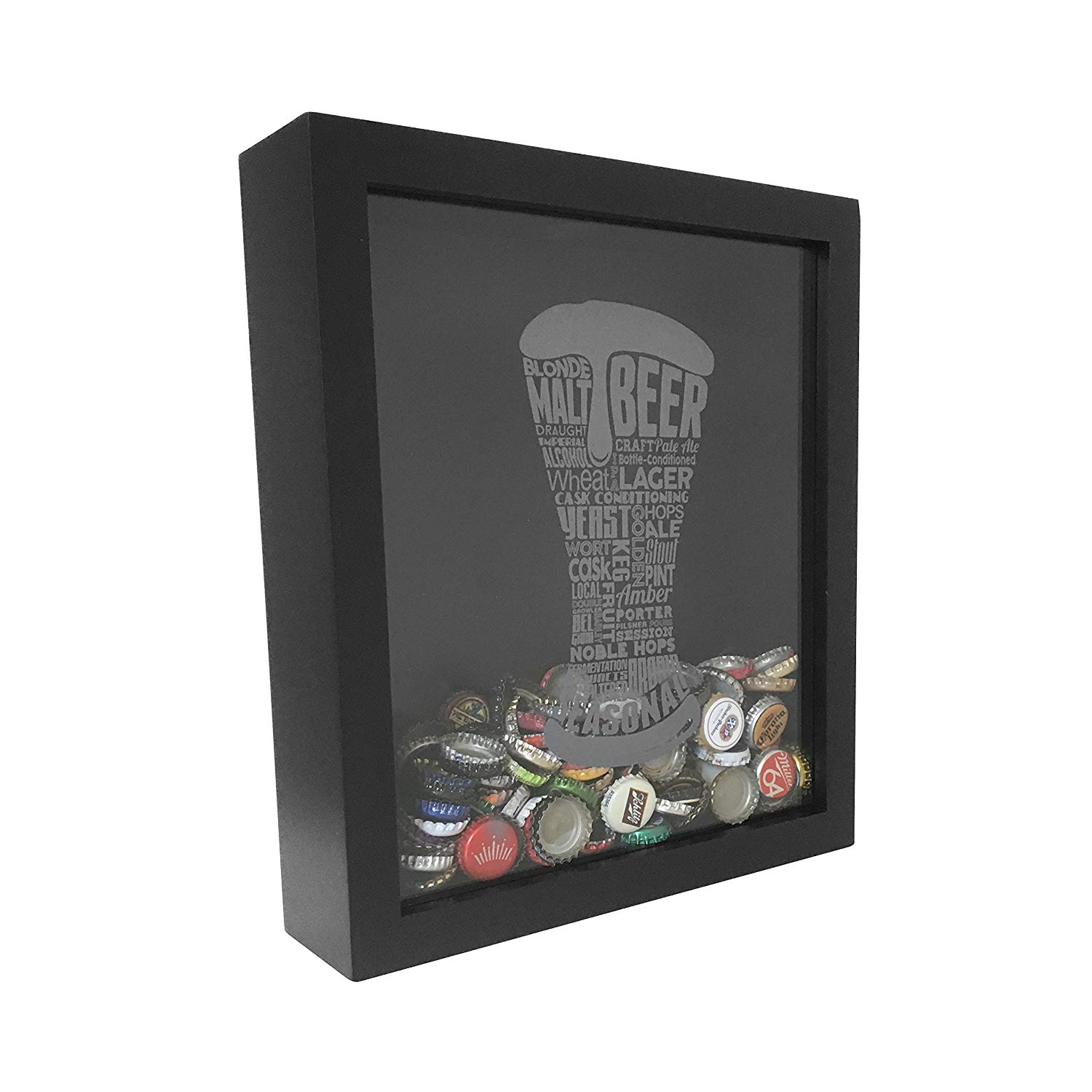 The Proper Pour Cap Holder Shadow Box
Looking for a way to store your bottle caps? The Proper Pour Cap Holder does the trick in an artful way that'll make your friends jealous of the beers that you have been fortunate enough to consume. This shadow box can either be hung on a wall or just stand on its own on top of your beer book shelf.
The dimensions are 13" H x 11" W x 2.75" D and can store about 500 or so bottle caps. You can purchase it on Amazon for under $40.00 by clicking here.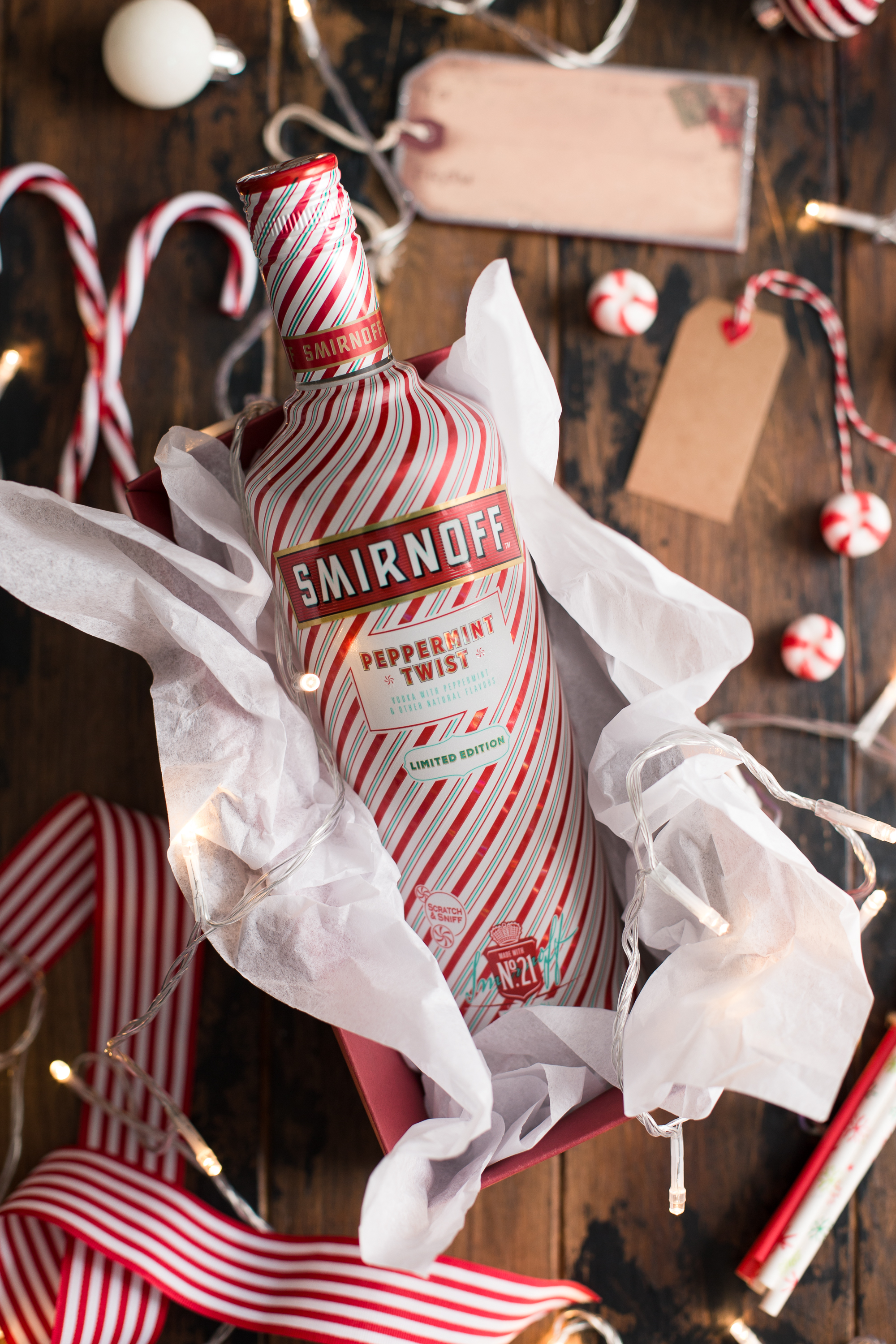 Smirnoff Peppermint Twist
Flavored vodka is still a thing and Smirnoff is offering its Smirnoff Peppermint Twist to help celebrate the colder days ahead. This 60-proof vodka packaged in a scratch and sniff bottle is infused with a candied peppermint flavor with a pleasant minty finish. Smirnoff Peppermint Twist is perfect for wintery cocktails. Smirnoff offers recipes for Smirnoff Peppermint Martini, Peppermint Hot Chocolate and Peppermint Twist Shot.
And if a peppermint flavored vodka is not your thing, Smirnoff is offering a festive package on its straight 80-proof vodka. Look for the ornament shaped bottles of Smirnoff No. 21 Ornament Bottles this holiday season.