Bunk Beer Hall Opens in Bridgeport Village
|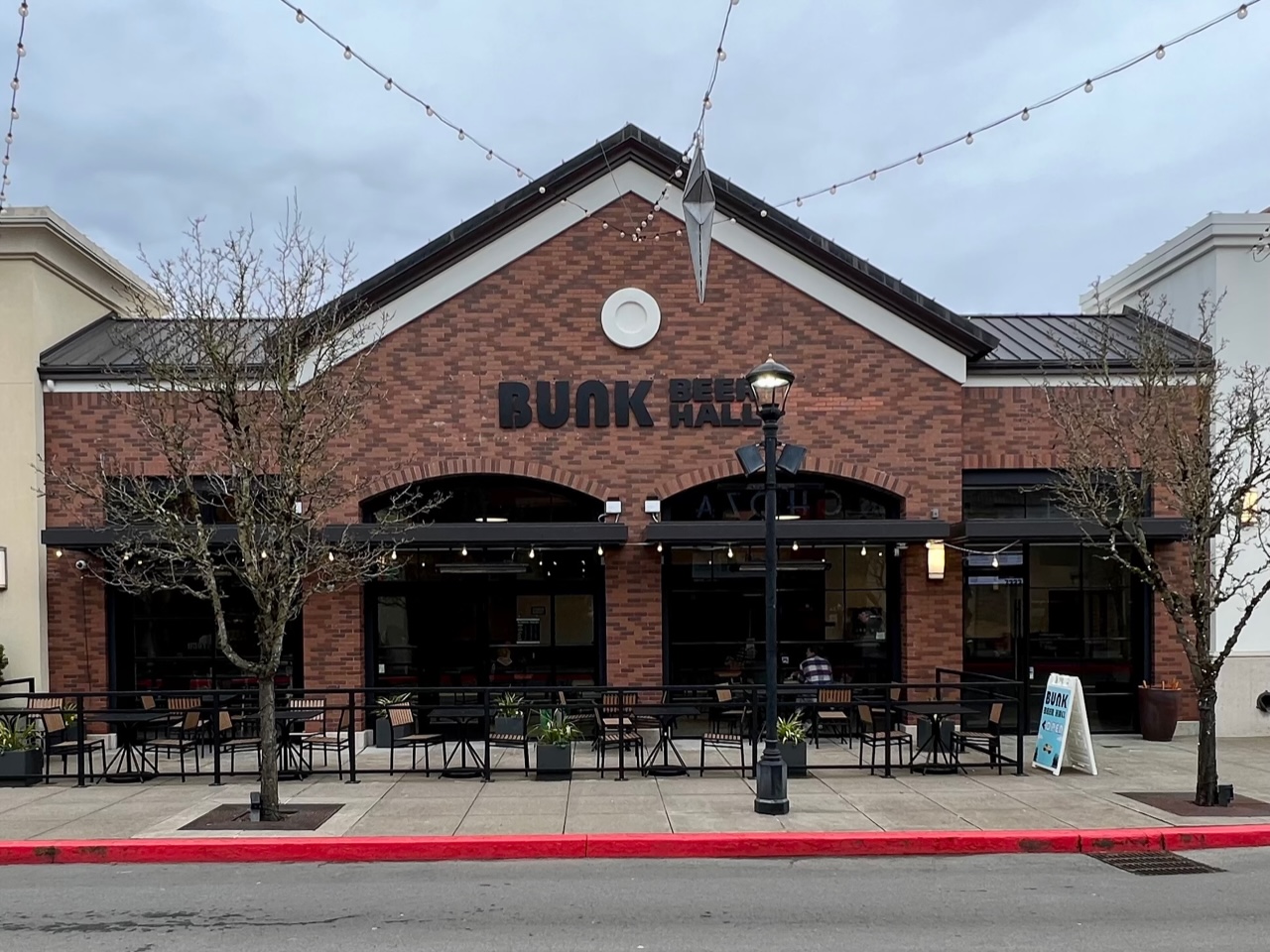 After scaling back a bit over the past few years, Bunk Sandwiches is back with a new location, and this one is in the suburbs of Portland. The new Bunk Beer Hall opened its doors last month in the former home of Ways & Means Oyster House at Bridgeport Village.
This large 5,000 square foot food hall with accompanying full-service bar, is a nice addition on your next shopping adventure or movie watching experience. Bunk Beer Hall serves the famous sandwiches that Bunk is known for at its Bunk Bar in Portland. There's also a family friendly arcade in the space and when the weather is cooperative, an uncovered outdoor patio.
When it comes to libations, Bunk Beer Hall offers 20 taps that includes 16 beers and a couple of ciders and wines. One of the beer tap's is for a nitro offering. The bar also has four frozen slushie machines with an option to make a beer an Iceberg that's partially topped with a frozen slushie. Plus, there's a selection of spirits for all of your cocktail needs.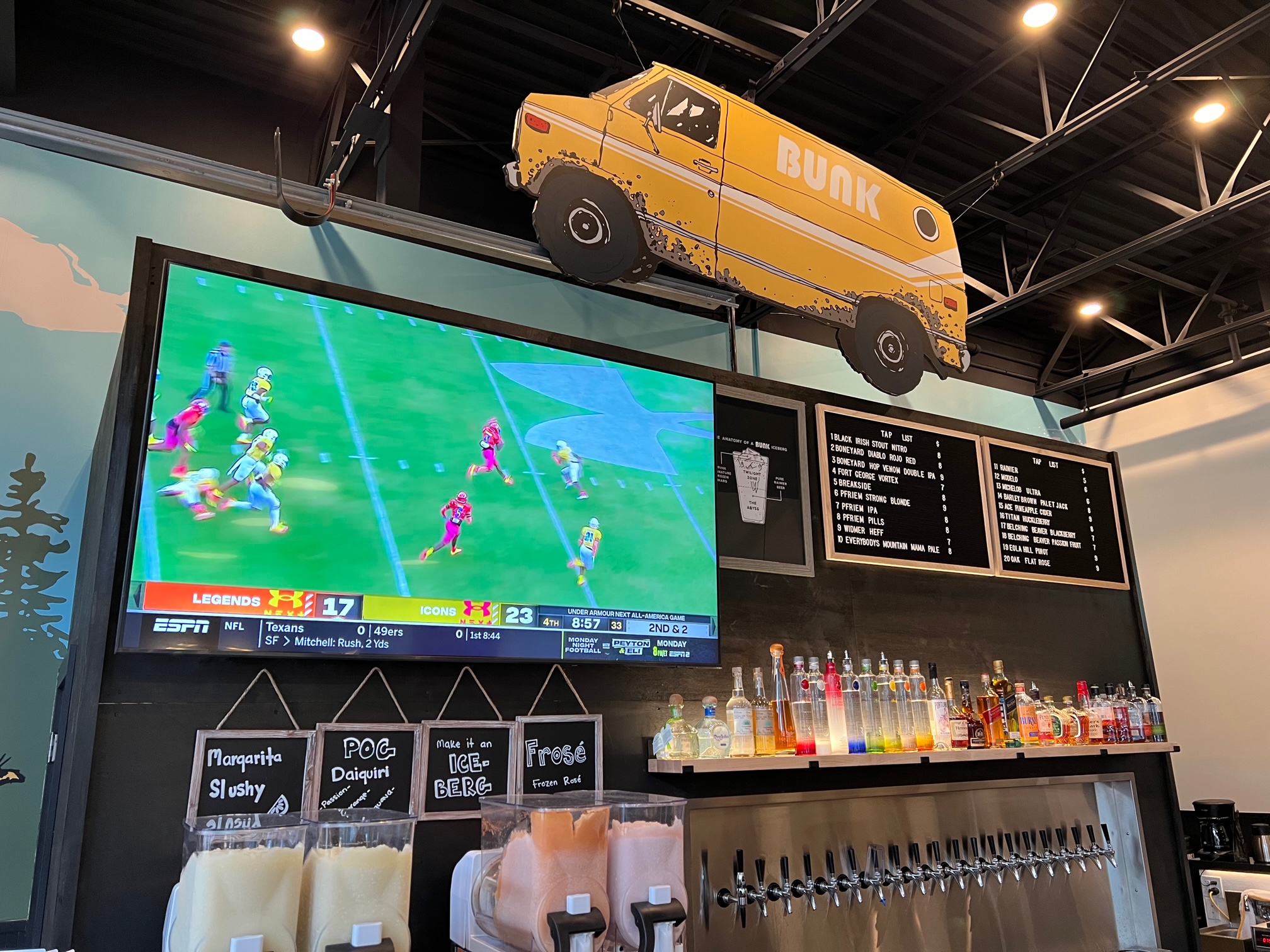 Portland is not alone when it comes to the noticeably increase in pint prices as the suburbs have too seen the price of beer creep up. Pint prices are on the steep side ranging from a $5 shaker pint of lowbrow Rainier to $9 pFriem Strong Blonde Ale and Boneyard Hop Venom. Many of the pints are priced at $8 and served in an undistinguishable shaker pint.
Bunk Sandwiches took its name from Detective Bunk Moreland, who was played by Wendell Pierce on The Wire. At one time Portland home to five Bunk locations, now all that remains is the new Bunk Beer Hall and Bunk Bar, as the original location transitioned into a Pizza Jerk a few years back.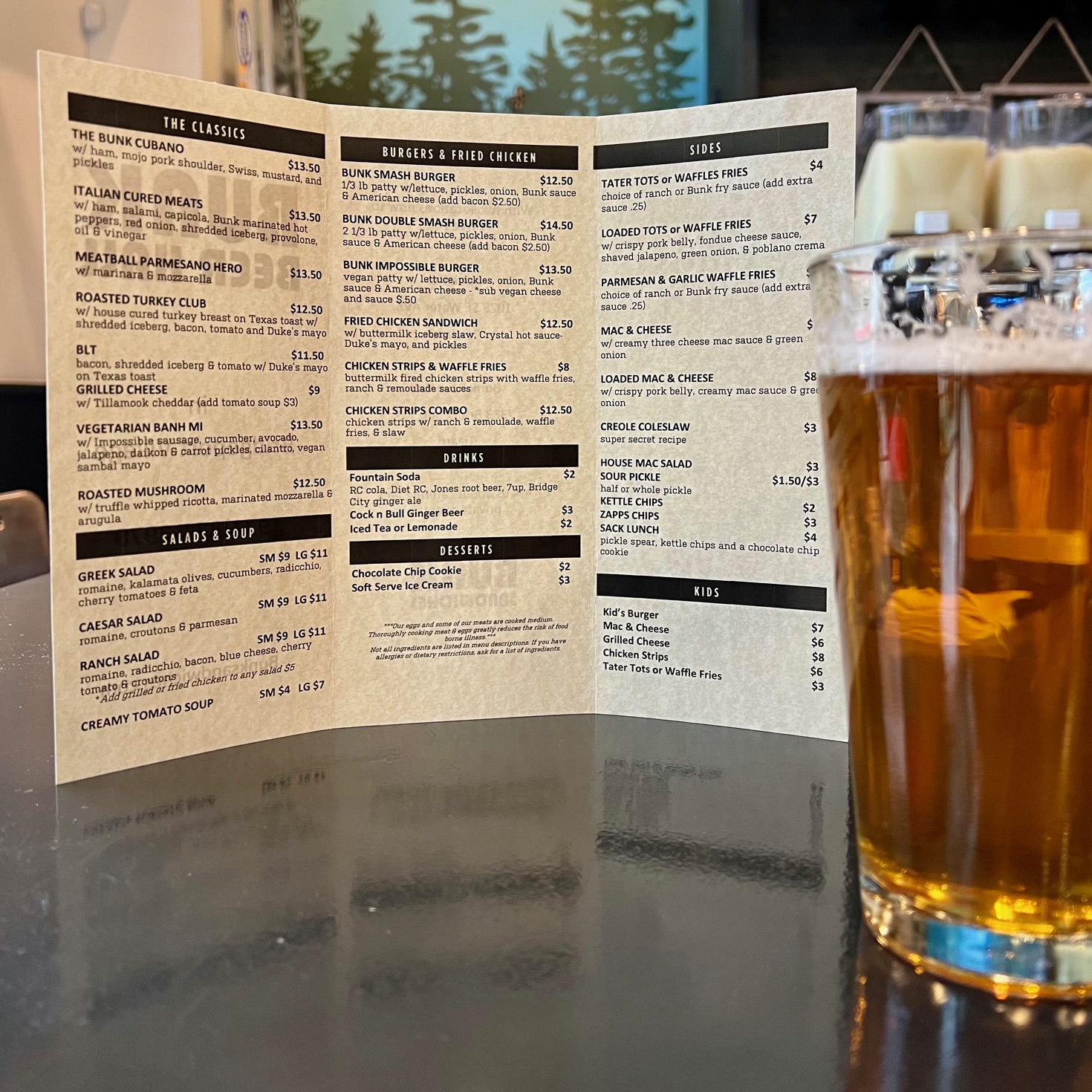 Bunk Beer Hall is located on the Northside of the Bridgeport Village Shopping Center, just outside of the Regal Bridgeport Village Stadium Movie Theater. Hours are 11:00am – 10:00pm daily.
Bunk Beer Hall
Bridgeport Village
7333 SW Bridgeport Rd.
Tigard, OR 97224