Celebrate National Ice Cream Day with the Salt & Straw Ice Cream Cookbook
|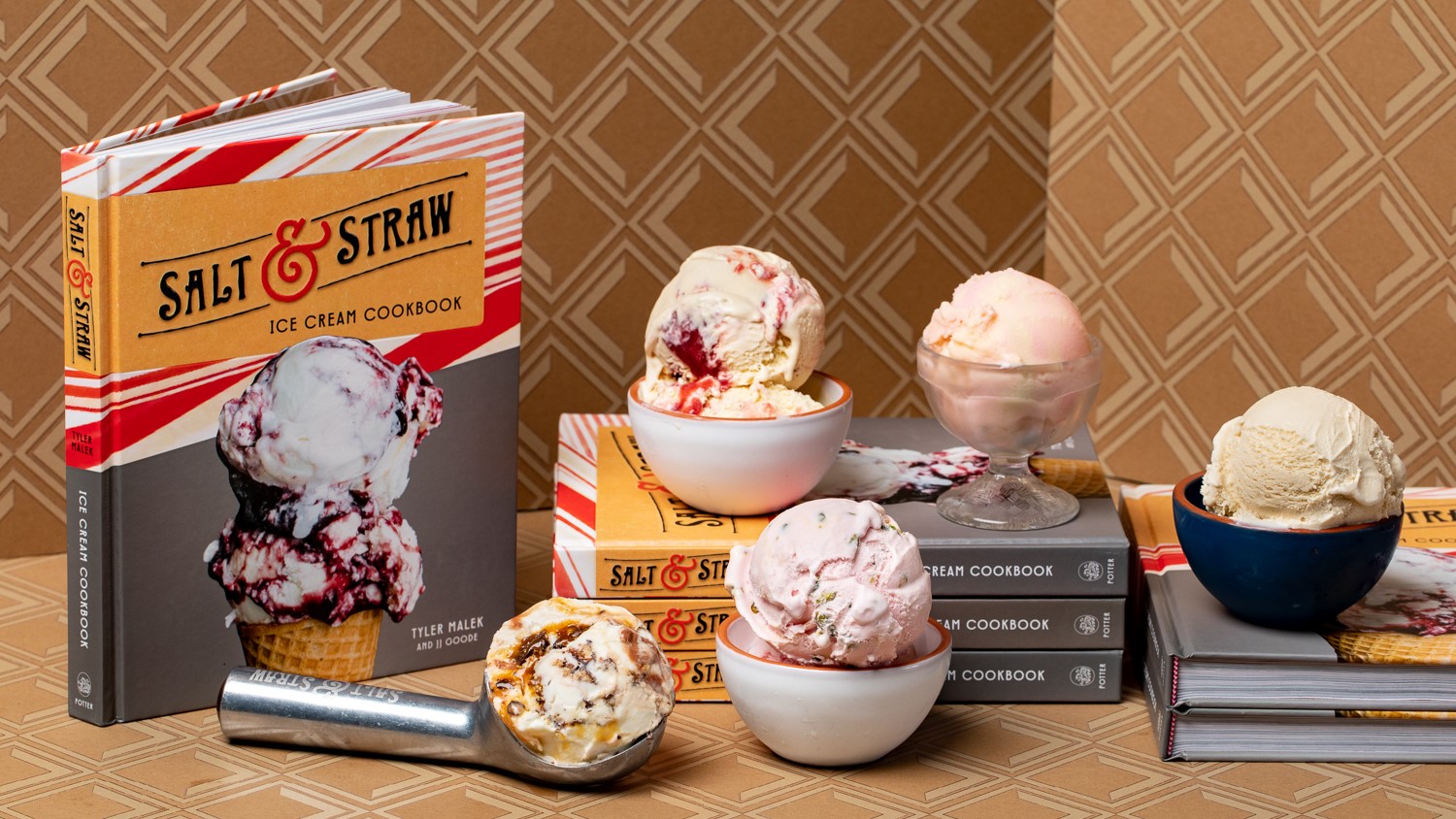 Every third Sunday during the month of July is National Ice Cream Day. It's very fitting that Portland's beloved ice cream shop, Salt & Straw, has its very own ice cream cookbook perfect for a warm summer day like today.
Released a few months back, Salt & Straw Ice Cream Cookbook is a new book from Salt & Straw co-founder Tyler Malek and Brooklyn-based food writer JJ Goode. Both Malek and Goode present stories on how Salt & Straw came to be while giving its readers a plethora of ice cream recipes.
Salt & Straw was founded eight years ago in 2011 by cousins Tyler and Kim Malek. Starting out as an ice cream cart after the two began experimenting with flavors from Goodwill store purchased ice cream makers, the two cousins have grown their ice cream dream into a large empire. Now Salt & Straw boasts locations beyond Portland along the west coast in Seattle, San Francisco, Los Angeles, and San Diego.
Salt & Straw Ice Cream Cookbook is a 240-page book that includes over 100 recipes alongside 100 photographs shot by Andrew Thomas Lee. JJ presents an excellent narrative that he has displayed over the course of his writing that includes his book Pok Pok with Andy Ricker.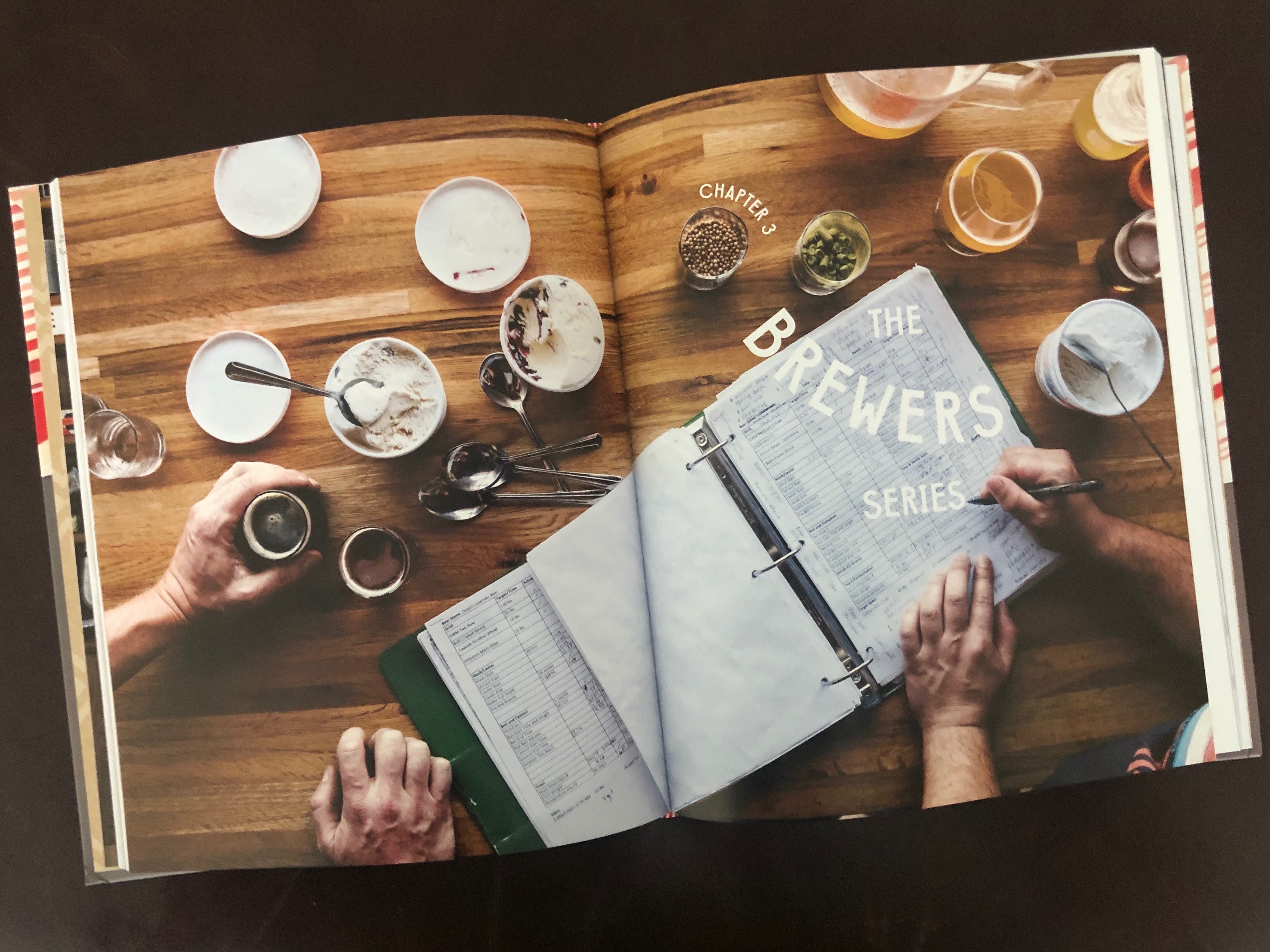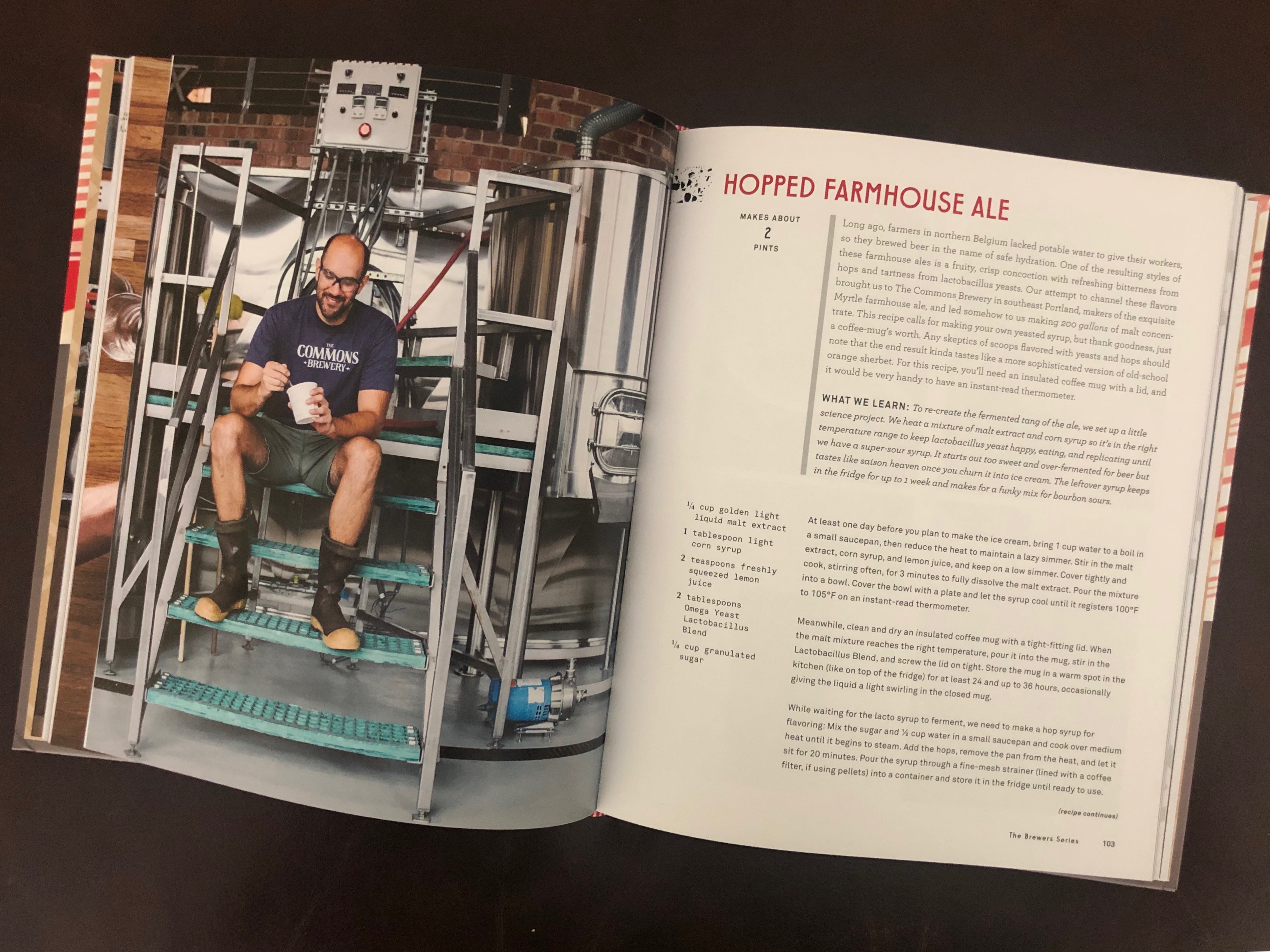 The cookbook brings together nine series of ice cream flavors that includes our favorite The Brewers Series. This chapter brings together five recipes that you can make at home. These include recipes to make between 2 and 2-1/2 pints of India Pale Ale, Smoked Hefeweizen, Hopped Farmhouse Ale, Hopricot Gelato, and Imperial Stout Mile Sorbet. The IPA recipe was assisted by Breakside Brewery's Ben Edmunds on giving Tyler the idea of dry hopping this flavor of ice cream.
Other series in the cookbook include The Salt & Straw Classics, The Flowers Series, The Berry Series, The Farmer's Market Series, The Student Inventor Series, The Spooktacular Series, The Thanksgiving Table-to-Cone Series, and The Holiday Series.
This book will inspire the casual to the most experienced cook to think outside the box and create flavors that will intrigue your senses. Throughout their ice cream career, both Tyler and Kim have reached out to their friends and other local chefs, chocolatiers, brewers, and food experts for advice and inspiration.
Salt & Straw Ice Cream Cookbook retails at $25.00 and can be purchased at Powell's or online by clicking here.