Crux Fermentation Project 2nd Annual King Crab Beer Dinner
|
Seafood and beer will come together in Bend, Oregon when Crux Fermentation Project hosts its 2nd Annual King Crab Beer Dinner. This year's second installment of this dinner will take place on Friday, January 24, 2020 from 7:00-9:00pm.
This annual King Crab Beer Dinner culminates with the pairing of king crab and In the Pocket – Barrel-Aged Rustic Saison. Crux's chef will be putting together a menu where everyone will feast on Alaskan King Crab Legs. Seating is limited to 30 people.
King Crab Beer Dinner Menu:
Starter:
Crimini stuffed petite crab cake with bearnaise sauce
Paired with Crux Pilz (A New-Old-World Pilsner)
Appetizer:
Crab Agnolotti
Aged asiago, Meyer lemon preserve, toasted pistachio, sunchoke puree
Paired with Viking Tears (Nordic Saison)
Salad:
Crab claw, shaved seasonal vegetables, sweet pea espuma, black caviar
Paired with Better off Red (Barrel-Aged Flanders Red Ale)
Main:
King crab leg, wagyu culotte steak, confit potato, charred brussels sprouts, rainbow chard
Paired with IN THE POCKET (Barrel-Aged Rustic Saison)
Dessert:
Zebra cake, passion fruit, whipped mascarpone cheese
Paired with Doublecross (Strong Dark Belgian Ale)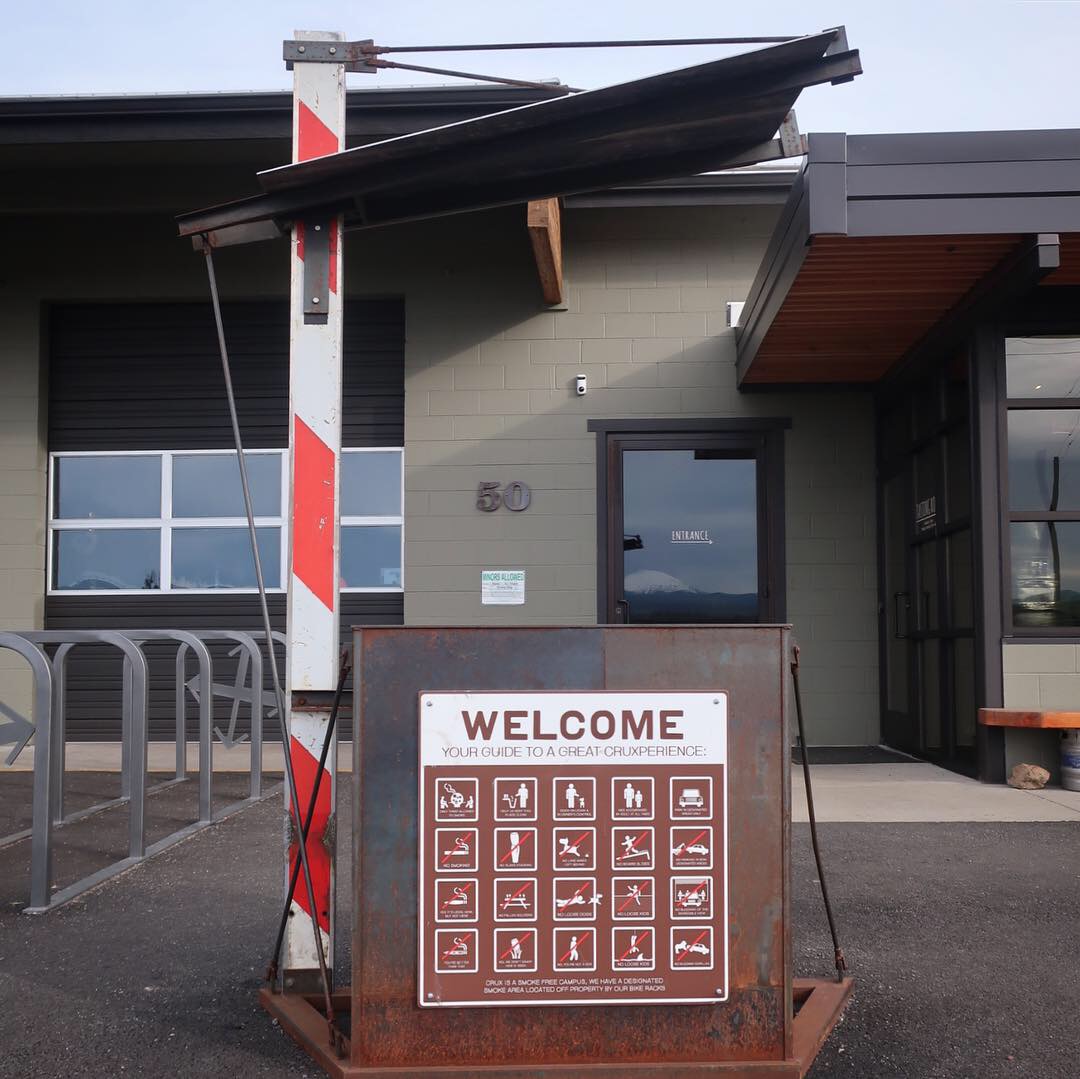 The King Crab Beer Dinner costs $100.00 and includes all food and beer pairings including gratuity. You can purchase tickets by clicking here.
Crux Fermentation Project
50 SW Division Street
Bend, OR 97702