Ecliptic Brewing & Bell's Brewery to Release Cosmic Collaboration Juicy IPA + Cosmic Beer Dinner
|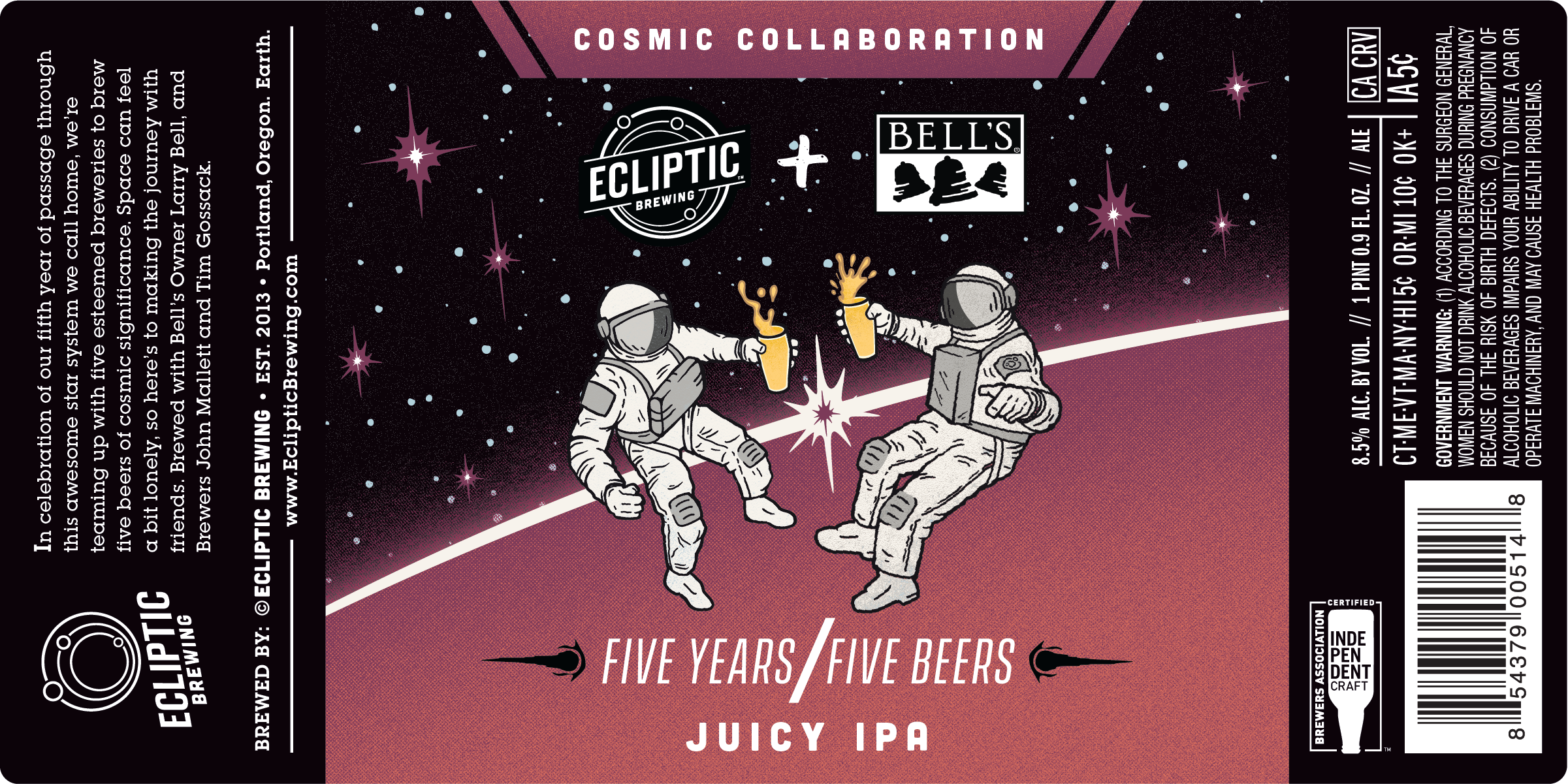 Last October, Ecliptic Brewing celebrated its fifth anniversary and since that time it has launched its 5 Years/5 Beers Series. John Harris, Ecliptic Brewing's owner and Brewmaster reached out to five of his well-known friends in the brewing world to brew up five different Cosmic Collaborations. Harris has already brewed beers in this series with Garret Oliver from Brooklyn Brewery, Matt Brynildson from Firestone Walker Brewing and Ben Edmunds from Breakside Brewery.
Now the fourth beer in this series is set to be released next week. On this one Harris reached out to one of the Midwest's most highly respected breweries, Bell's Brewery from Kalamazoo, Michigan. The result is Cosmic Collaboration Juicy IPA.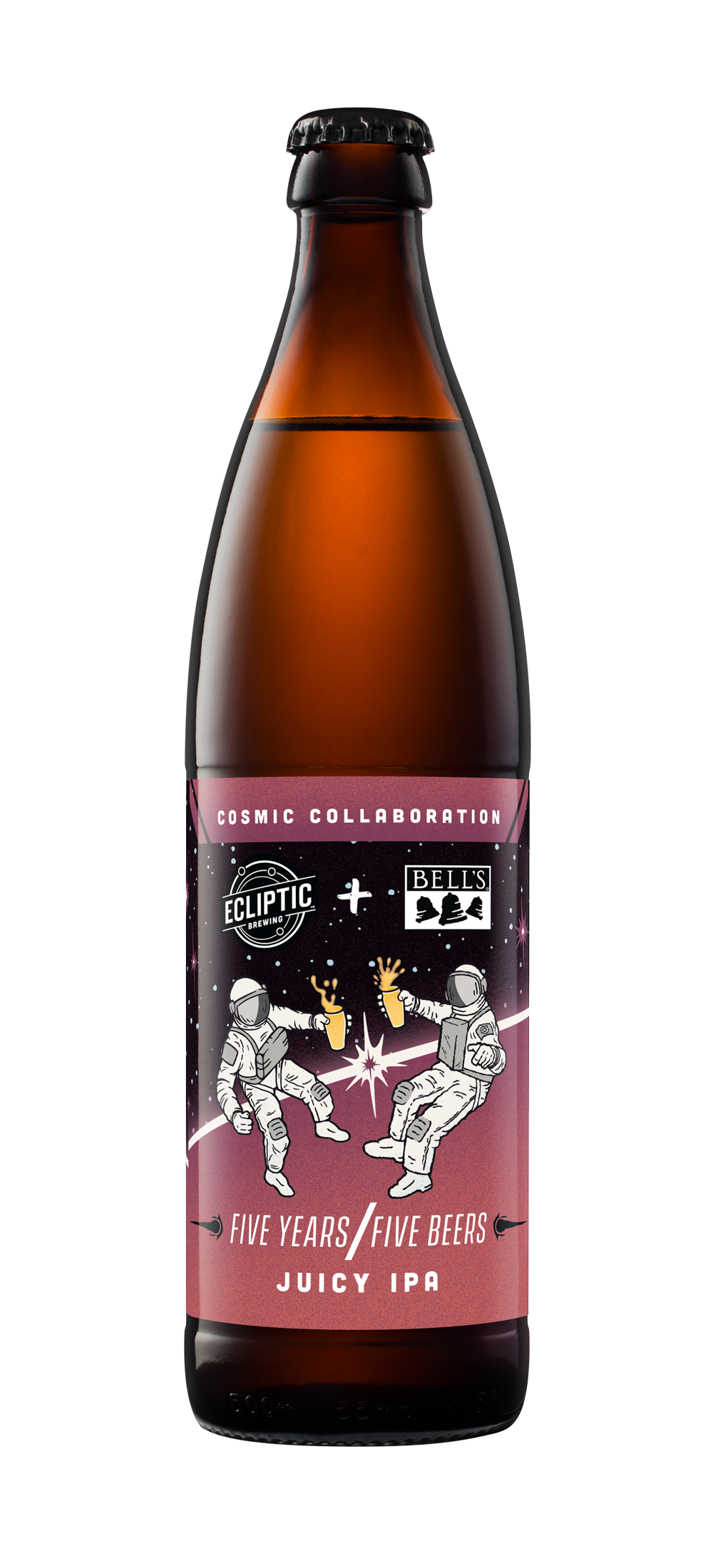 "I reached out to Bell's Founder, Larry Bell, to see if he'd help me commemorate this big anniversary," said Harris, in a statement. "I've always loved Bell's beers, and it is such an honor to work together."
When developing the recipe for Juicy IPA, Harris, Bell, and Bell's Director of Operations, John Mallett decided on two row, pale and Munich malts, along with Oregon grown Strata hops and two hop varieties from New Zealand – Galaxy and Taiheke.
However, the brewing process was a bit different that makes this Juicy IPA unique. The collaborating brew team decided to add ice to the whirlpool to lower the temperature that is designed to help reduce bitterness and bring out more of the hops' flavors. This results in a big, bright and juicy IPA that sits at 8.5% ABV and 50 IBUs.
"John Harris is one of the well-recognized, innovative originators of craft brewing," said Mallett, in a statement. "He is a true pioneer. The chance to collaborate with him technically on a pushy, hop-driven beer would be fun for any brewer. Compound that with a 30+ year friendship between peers, and it becomes a positively giddy experience. Cheers to Beers!".
On Friday, August 9th, both John Harris and John Mallett will officially release Cosmic Collaboration Juicy IPA at The Upper Lip from 5:00-7:00pm. In addition to the Cosmic Collaboration Juicy IPA, The Upper Lip will be showcasing some additional beers from Ecliptic on draft along with some complimentary bottle pours from Bell's Brewery!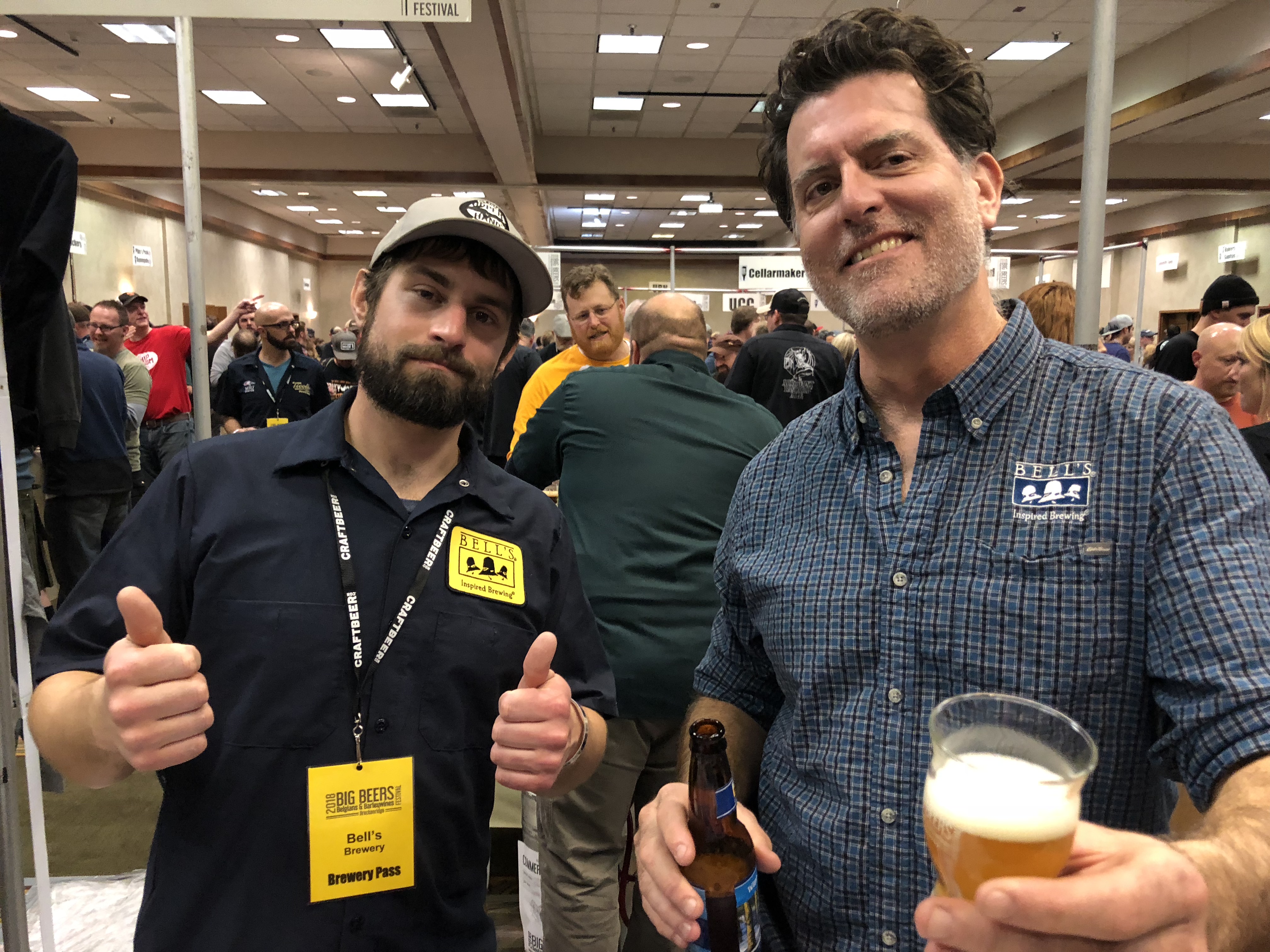 But if you want to be the first to try this new Juicy IPA, consider purchasing tickets for the upcoming Cosmic Collaboration Dinner that will feature both John Harris from Ecliptic Brewing and John Mallett from Bell's Brewery. The dinner will take place on Thursday, August 8th from 6:00-9:00pm. Ecliptic Brewing's Chef Michael Molitor has created a menu that pairs with beers from both breweries. Tickets are $60.00 ($64.71 after fees) and can be purchased by CLICKING HERE.
The ticket price includes four courses (first course is a shared appetizer), six 5oz beers and one 16oz beer, gratuity, and a 500ml bottle to-go of the Cosmic Collaboration signed by both John Harris and John Mallett.
Backyard Barbecue Dinner Menu:
First Course:
Charcuterie and Cheese
Beer Pairings: Ecliptic Brewing Carina Peach Sour Ale & Bell's Brewery Official Hazy IPA
Second Course:
Watermelon Salad with Pickled Watermelon, Fiore Sardo, Thyme and Chicharrones
Beer Pairings: Ecliptic Brewing + Bell's Brewery Juicy IPA
Third Course:
Braised Beef Short Ribs with Smoked Tomato Purée and Cabbage Slaw
Beer Pairings: Ecliptic Brewing Capella Porter & Bell's Brewery Two Hearted Ale
Fourth Course:
Blackberry Cobbler with Corn Ice Cream
Beer Pairing: Ecliptic Brewing Wine Barrel-Aged UltraViolet Blackberry Sour Ale + Bell's Brewery Kalamazoo Stout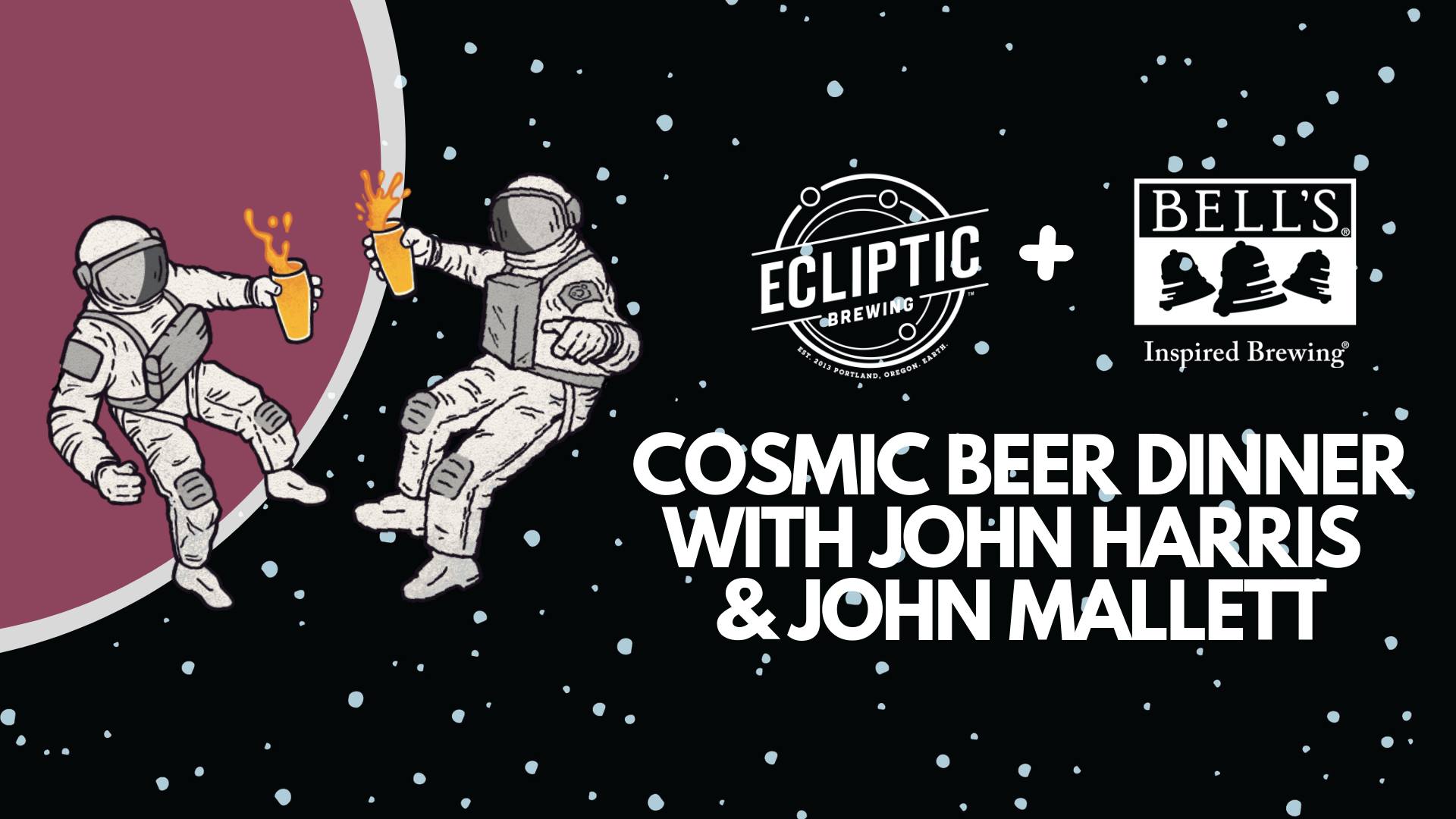 Ecliptic Brewing
825 N. Cook St.
Portland, OR 97227