Ecliptic Brewing Organizes Portland Brewery Dining Month
|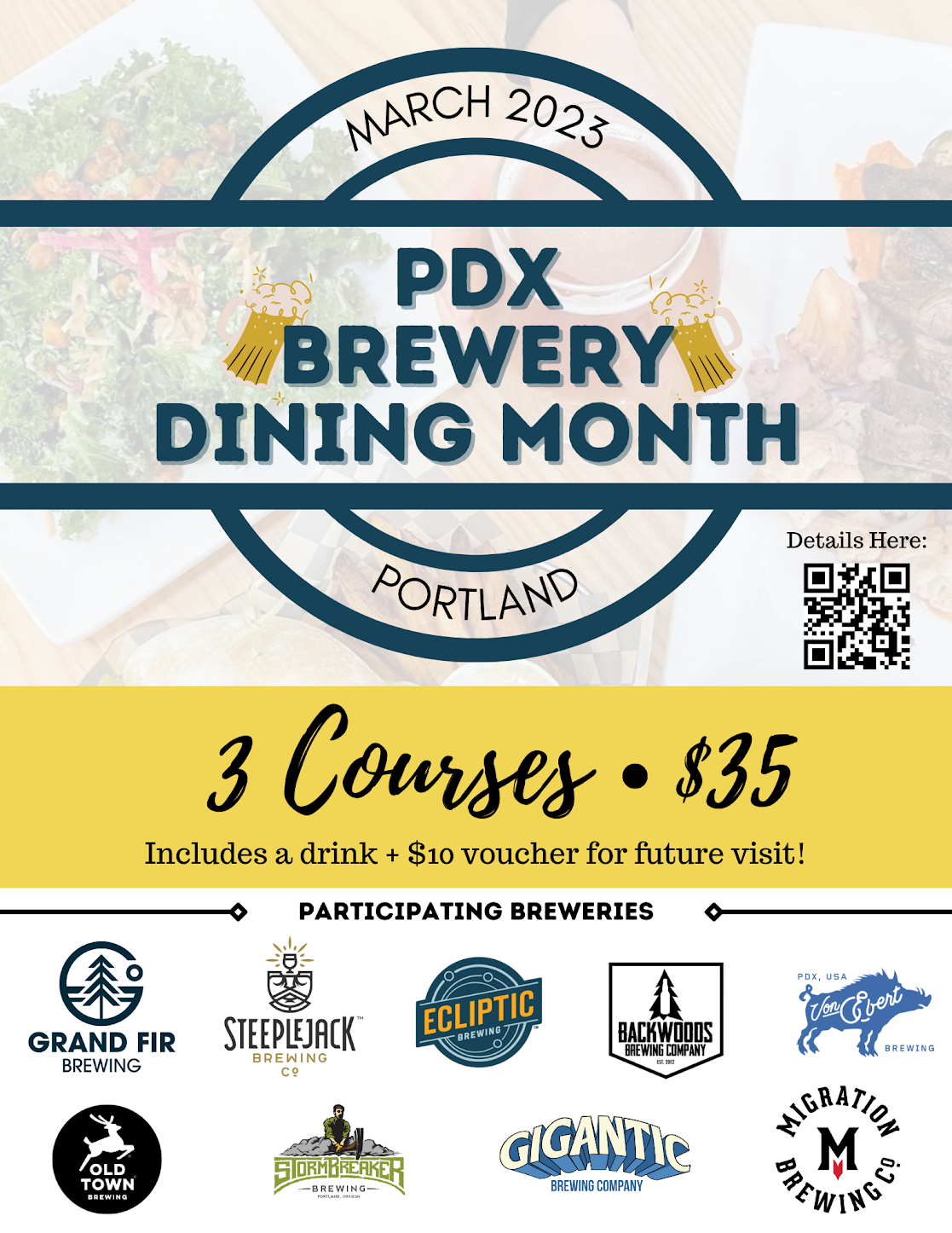 When the pandemic hit in March 2020, it was the final time that Travel Portland's Dining Month took place. Now three years later Ecliptic Brewing has organized one Portland Brewery Dining Month, taking place from March 1 – 31, 2023 at nine area brewpubs.
During Portland Brewery Dining Month, the participating breweries will feature their own special three-course menu for $35 per person. A drink is included, along with a $10 coupon to dine in again in the future from April 1- June 30.
The promotion is inspired by Travel Portland's Dining Month that used to take place before the pandemic. "In year's past, we used to see summer-like revenue in our pub during Dining Month," says Ecliptic Brewing's Owner and Brewmaster, John Harris. "It's a bummer that event ended, but it got me thinking that we could organize our own event and focus on the awesome food coming out of local breweries specifically."
All the participating breweries have their own kitchens and focus on high quality menu offering and are excited to welcome in guests during the month of March. Participating breweries include: Ecliptic Brewing, Backwoods Brewing, Gigantic Brewing – Hawthorne, Grand Fir Brewing, Migration Brewing, Old Town Brewing – NE Portland (must be ordered on multiples of two), Steeplejack Brewing, StormBreaker Brewing – Mississippi and Von Ebert Brewing.
Each brewery will feature their own menu at $35 per person plus gratuity. Visit the event's Facebook page for more details and a glimpse at menus in the coming weeks.