Ecliptic Brewing To Host Space Tacos Fiesta With Espacio Mexican-Style Lager
|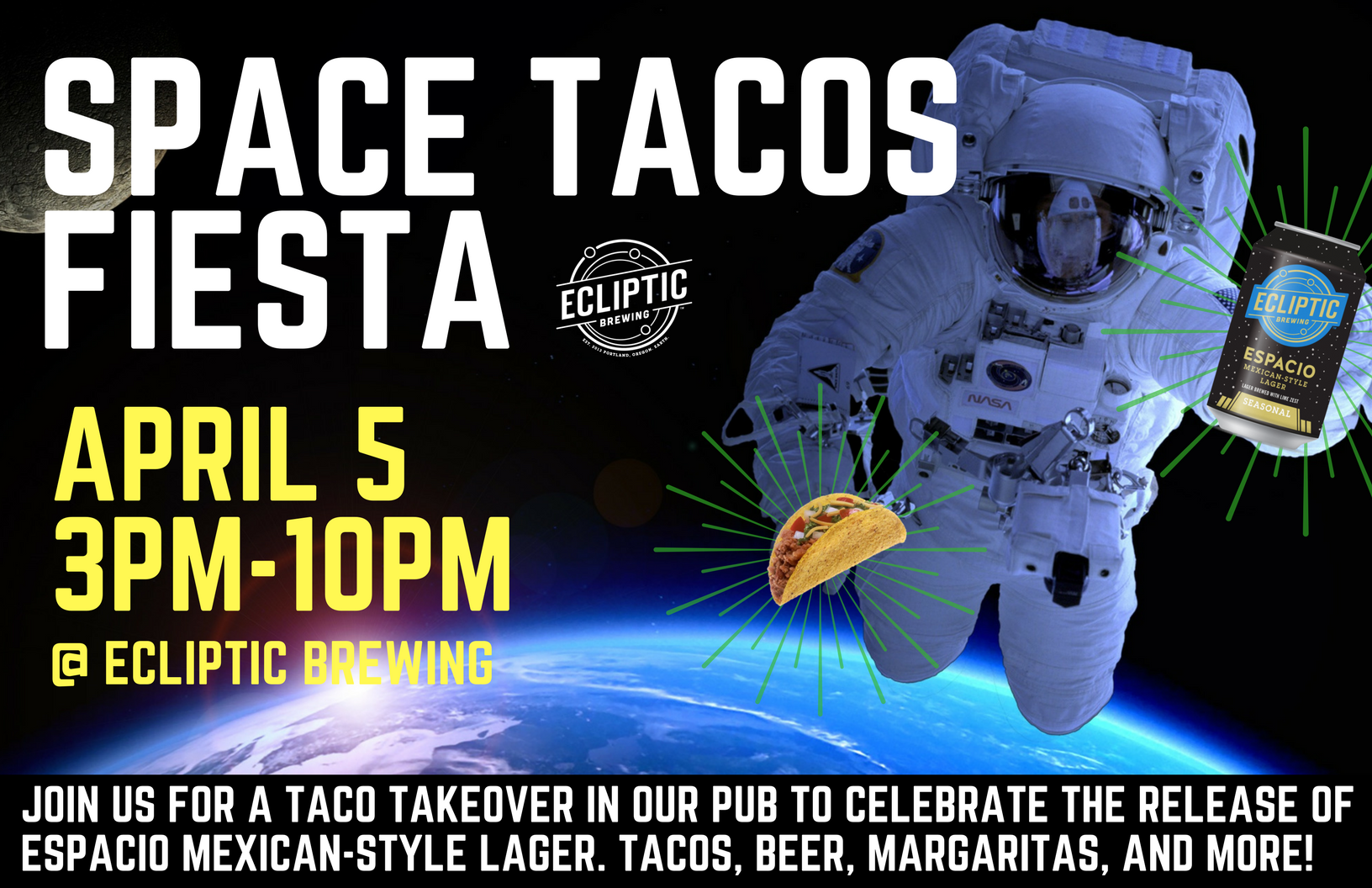 Ecliptic Brewing will be hosting a Space Tacos Fiesta to launch its new seasonal beer, Espacio Mexican-Style Lager.
Originally brewed for the 2017 Oregon Brewers Festival, Espacio Mexican-Style Lager is a sessionable lager brewed with fresh lime zest. Perfect for the upcoming warmer weather in a few months, Espacio is 4.8% ABV and 40 IBUs.
To launch Espacio, Ecliptic Brewing will host Space Tacos Fiesta at its brewery in North Portland on Thursday, April 5, 2018 from 3:00-10:00pm. Ecliptic Brewing will stop serving its pub menu during this event to feature a delicious line-up of tacos, flan, margaritas, and beer. Hot Mama Salsa will also be on site from 4:00-9:00pm sampling out its delicious, fresh, and authentic salsas.
"Espacio is a beer that people have been asking about since it debuted at OBF.  Now that it is becoming part of our line-up I knew we had to throw a party." said Marketing Manager at Ecliptic Brewing, Karolyn Simon in a statement. "Tacos and Espacio go great together and the idea of a Space Tacos Fiesta came to life!"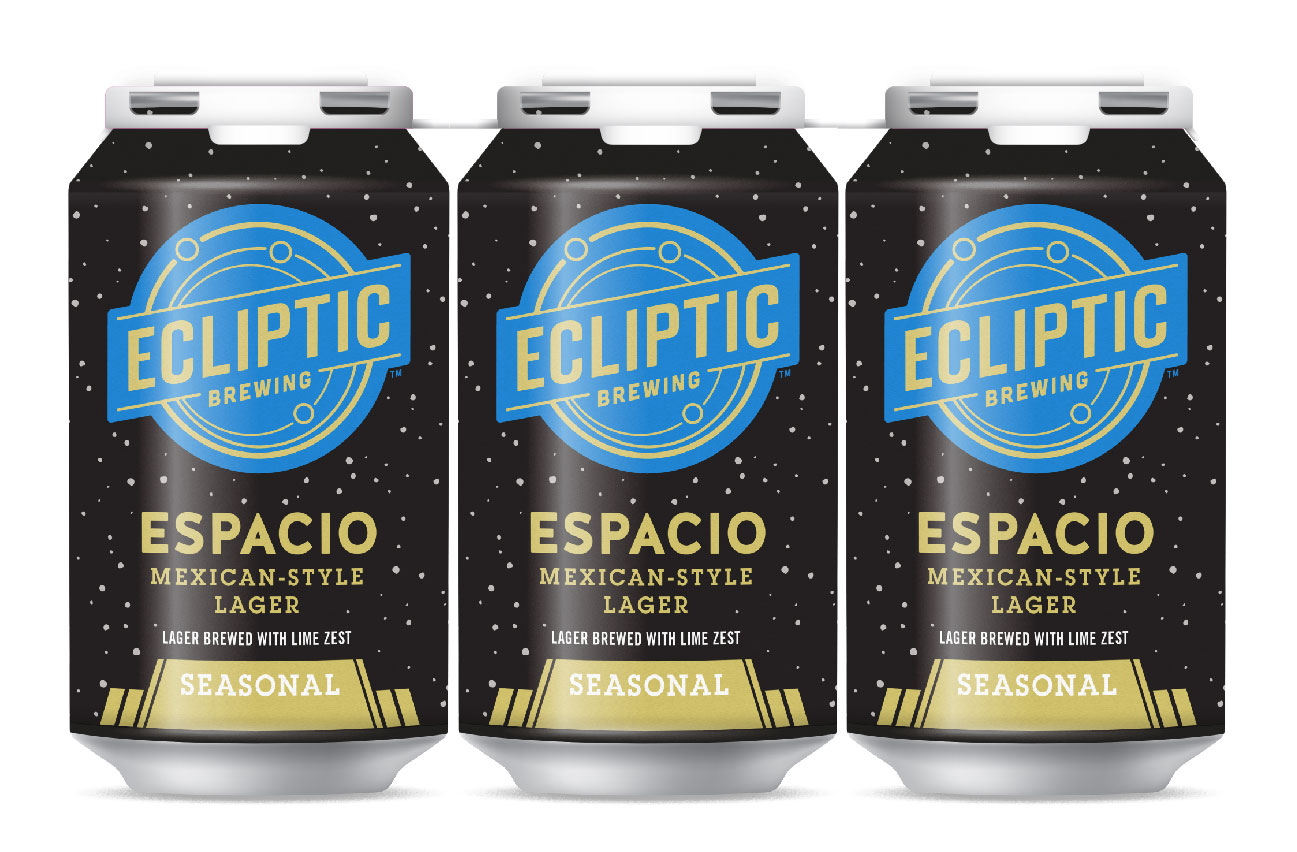 For up to date details about the event, visit the Facebook event page here.
Espacio will be available in both draft and 6pk-12oz cans throughout the Ecliptic Brewing distribution network of Oregon, Washington, Northern Idaho, Colorado, and North Carolina.
Ecliptic Brewing
825 N. Cook Street
Portland, OR