Feast Portland and New Seasons Market Launch Three New 2019 Collaboration Products
|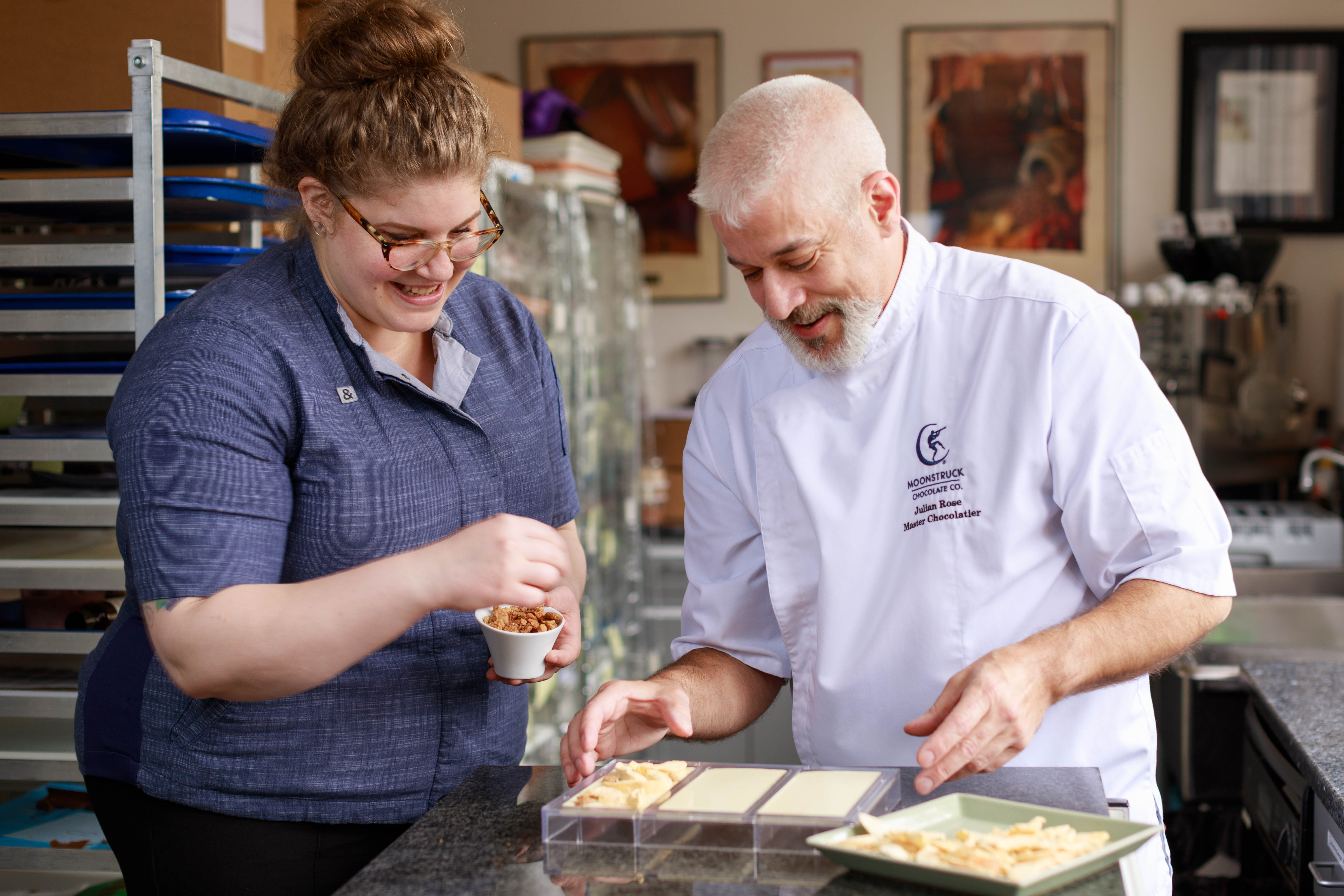 With Portland's popular food festival, Feast Portland, only five weeks away, the festival is once again partnering with New Seasons Market on new food and beverage products. The two have brought in local top chefs and one brewer known for his top-quality German-style beers to create three unique products.
Feast Portland and New Seasons Market's 2019 artisan and chef collaboration participants include: Olympia Provisions Chef and Salumist Elias Cairo, Wayfinder Beer Brewmaster Kevin Davey, Moonstruck Chocolate Master Chocolatier Julian Rose, Chef Maya Lovelace of Yonder, and Chef Gregory Gourdet of Departure.
"We love connecting local chefs and small food producers in our communities to help create incredible products that celebrate and benefit our local food system," said Mark Law, chief operations officer at New Seasons Marke, in a statementt. "From a classic pilsner to an Asian sausage, and a Southern chocolate treat, we're proud to show off the diversity of the Pacific Northwest culinary community while supporting local producers and nonprofits."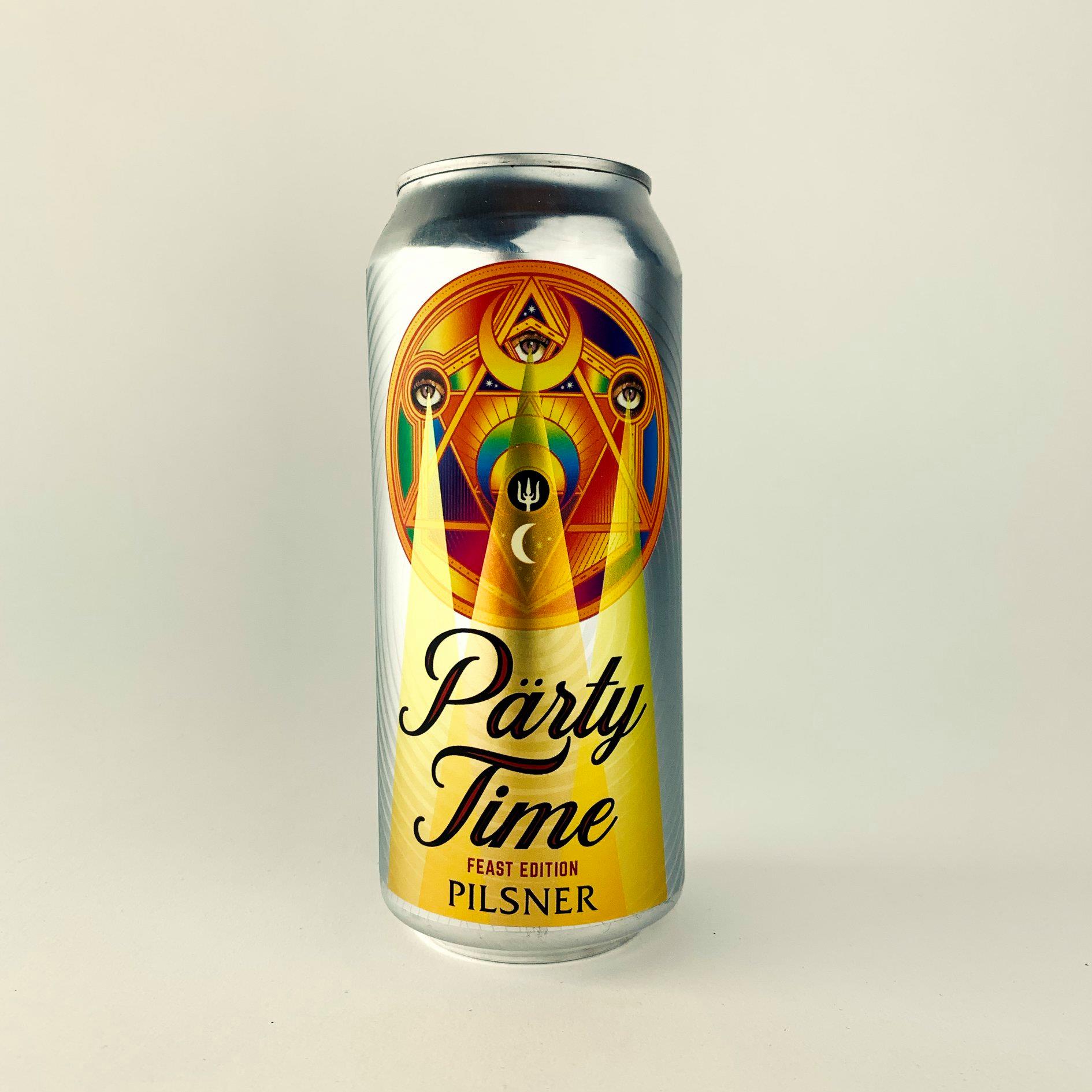 Here's a preview of each of the 2019 collaboration products.
2019 Collaboration Products: 
Party Time Feast Edition Pilsner from Wayfinder Beer
Party Time Feast Edition is a special version of Wayfinder Beer's classic German-style Pilsner. Clean, classic, and ever-so-crushable. Party Time is the perfect complement to nonstop Feasting! 4.7% alcohol by volume.
Launching Wednesday, August 7
Price: $12.99 / 4 pack
Olympia Provisions Lap Cheong Sausage from Chef Gregory Gourdet and Salumist Elias Cairo
Lap Cheong is a traditional Chinese sausage, coarsely ground and made with tamarind, sugar, Sichuan peppercorn, white pepper, and 7-spice. First fermented, then smoked, Lap Cheong covers the full spectrum of flavor; it is sweet, sour, spicy, and perfectly seasoned. Created in collaboration with Portland chef Gregory Gourdet of Departure and Olympia Provisions Salumist Elias Cairo and exclusively available at New Seasons Market, it is totally different than anything Olympia Provisions has ever made.
Launching Monday, August 12
Price: $10.99 for 12 oz.
Moonstruck Chocolate Peach Crumble Buttermilk Chocolate Bar from Chef Maya Lovelace
Dreamt up in a collaboration between Portland Chef Maya Lovelace of Yonder and Master Chocolatier Julian Rose of Moonstruck Chocolate, the Peach Crumble Buttermilk Chocolate Bar is rich and tangy mixed with a whole lotta southern charm. This dessert bar is made for storytelling on the sun porch.
Launching Wednesday, August 14
Price: $11.99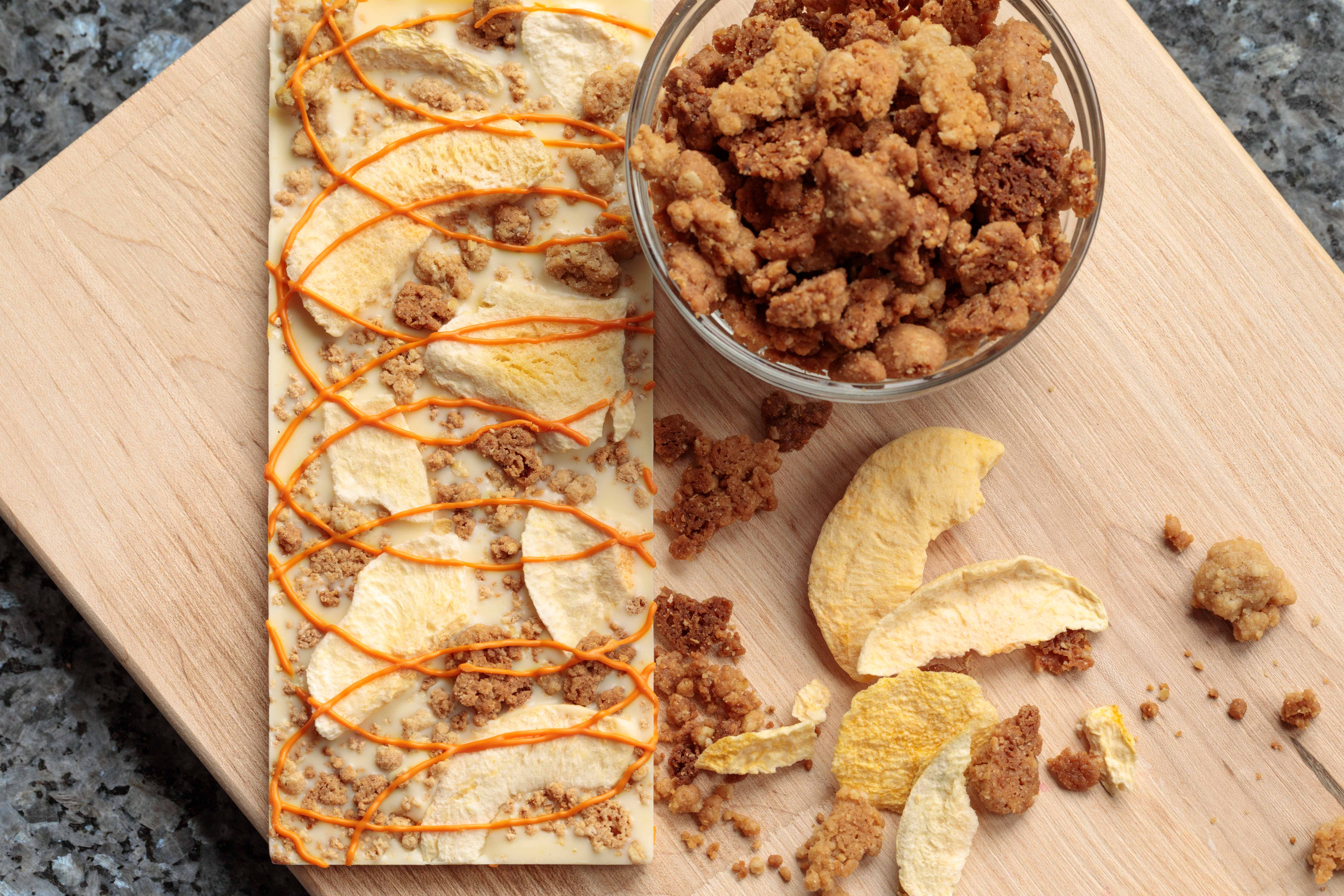 All three of these artisan collaboration products will be available for sale exclusively at New Seasons Market locations in Oregon and Southwest Washington in the weeks leading up to Feast Portland 2019, September 12-15. The first collaboration product will launch today on August 7.
A portion of gross sales from these collaboration products will be donated to Feast Portland's 2019 charitable partners, Partners for a Hunger-Free Oregonand Urban Gleaners. Since 2012, Feast has raised more than $450,000 to help end hunger in Oregon. The festival is proud to continue supporting this important cause through its charitable partners.
More information and updates about Feast Portland's 2019 artisan and chef collaboration items with New Season Market can be found at https://www.feastportland.com/feast-collab/.