Fire on the Mountain – Bend to Open in October 2023
|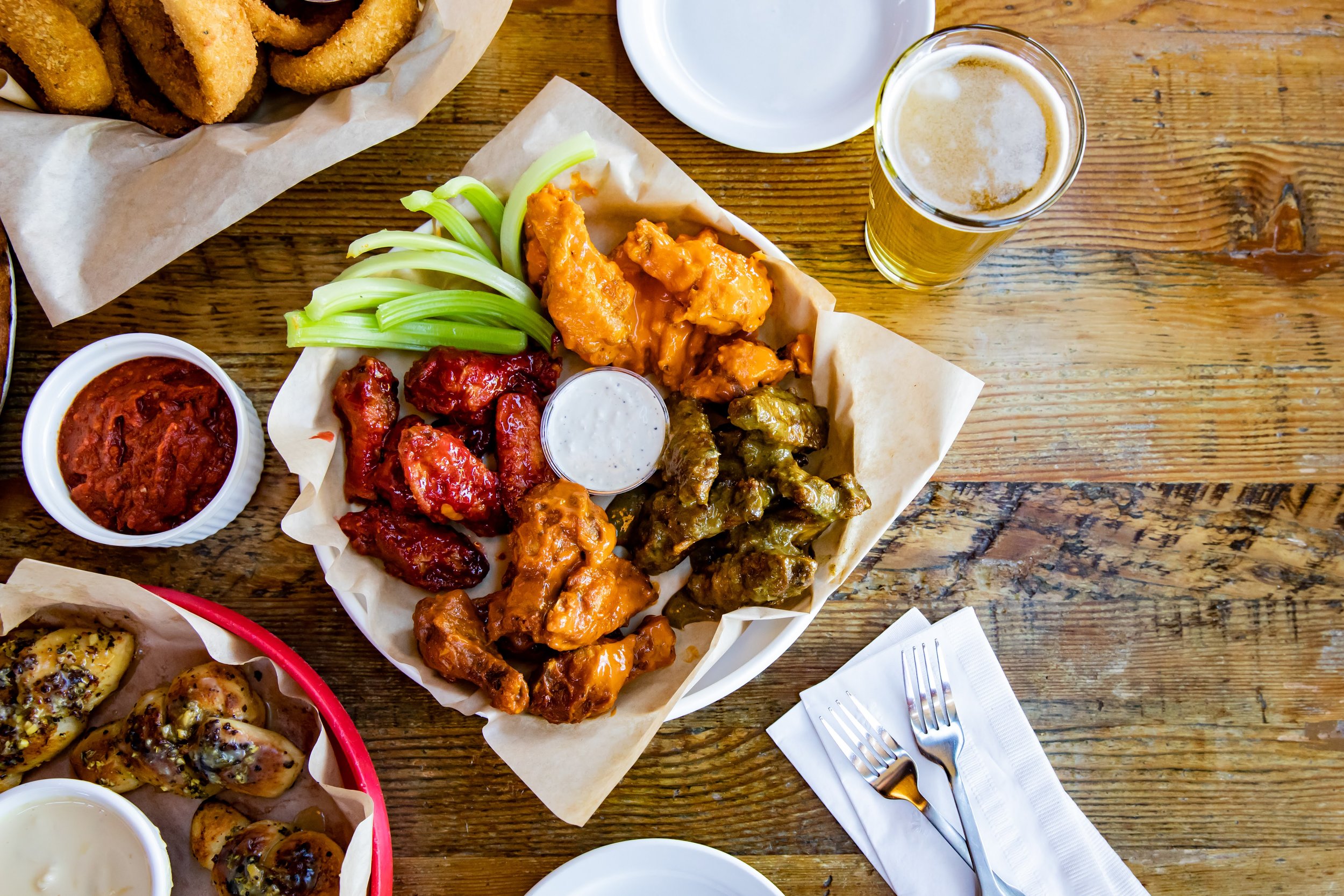 Next month, Fire on the Mountain will open its Bend, Oregon outpost next door to the Campfire Hotel on the city's eastside. This forthcoming location will join the three Fire on the Mountain (FOTM) locations in Portland and the single location in Denver, Colorado.
With its history dating back nearly 20 years, FOTM opened its first location in 2005 on N. Interstate in Portland bringing the Rose City its highly regarded Buffalo style wings. According to legend, the original Buffalo wing was invented in 1964 at the famed Anchor Bar in upstate New York. Nearly forty years later, FOTM owners Sara Sawicki and Jordan Busch brought this Buffalo tradition to the Northwest and have continued to share their secret sauce that have created so many fans of it.
FOTM sources its wings from cage-free, antibiotic-free, hormone-free, and humanely raised chicken. The restaurant also uses all-natural beef and pork that are both humanely and sustainably raised. It'll also be serving Bend its Portland brewed Fire on the Mountain Brewing beers when its doors open in October. One thing that it will not bring to Bend is the FOTM pizza that's available at its NE Fremont location.
When FOTM opens, it will be located on the Campfire Hotel's property in a lot across from the main lobby, Canteen Bar and Pool area. FOTM is taking over a space that was once a car lot that has been renovated to offer its own indoor and outdoor seating.
It'll be joining a few other food purveyors that operate independently on the Campfire Hotel's property. This includes the new Juice Easy Cafe, a concept by master "juiceologist" Bobby Humbert that offers fresh, plant-based juices, a perfect breakfast companion to the cafe's breakfast burger or chicken' n waffle bowl. Guests at Campfire can now order directly to their room for an in-room dining experience, too.
While all of Campfire Hotel's culinary offerings  are provided by independent operators, each is an integral part of the fabric of the hotel's service and hospitality programs. Onsite dining is open daily, Wednesday through Sunday, and includes the Canteen Bar and Juice Easy Cafe.
In other Campfire Hotel news, this fall the hotel will celebrate its third anniversary as it will host its annual Nightmare on 3rd Street over a Halloween-themed weekend. Festivities begin on Friday, October 27, with Friday The 13th "dive-in" horror movie event, food and drinks available at Canteen. Entry is free to hotel guests and $20 for outside guests.
Then on Saturday, October 28, Justin Buckles Halloween Diva Drag Brunch returns, featuring the best from Portland and local Bend favorites for an afternoon of Halloween-inspired drag, burlesque, acrobatics, dancing, and outrageous fun. Doors open at noon, the show begins at 2 p.m. Tickets are $25, and the event is for adults 21+ only. The party continues at Bend's new pop-up club night, featuring DJ Duo CLICHÉ, throwing spooky good beats. The party starts at 7 p.m. and ends at midnight. For more information, contact Campfire Hotel directly at www.campfirehotel.com
To learn more about the forthcoming Fire on the Mountain – Bend, check out its website at fotmbend.com and follow them on Instagram at @fotmbend. To book a room at the kitcshy Campfire Hotel, visit campfirehotel.com.
Fire on the Mountain – Bend
637 NE 3rd Street
Bend, OR 97701