Firestone Walker and Hair of the Dog Beer Pairing Dinner with Matt Brynildson
|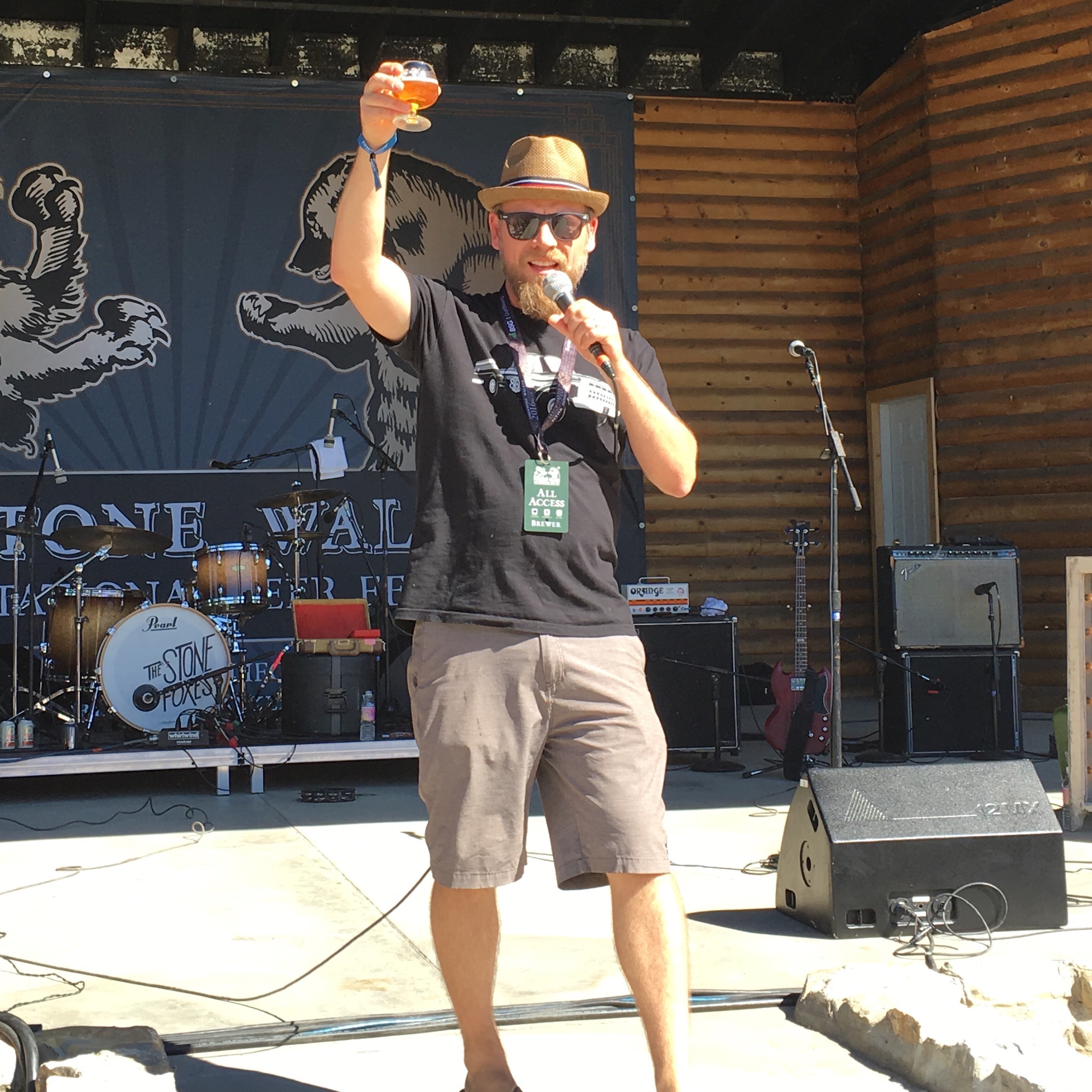 If you have never met Matt Brynildson, Brewmaster at Firestone Walker Brewing, you will have the opportunity on Monday, June 11, 2018 when he visits Portland. Brynildson, one of the most passionate beer industry veterans will join our local brewmaster, Alan Sprints of Hair of the Dog Brewing for a special Beer Pairing Dinner.
Hair of the Dog's Chef Chuck Hambley has crafted a seven-course meal that will be paired with ten beers brewed by Firestone Walker and Hair of the Dog. The dinner begins at 6:30pm.
Firestone Walker & Hair of the Dog BeerWeek Dinner Menu:
Crisp Radish, Goat Butter, Chervil, Bourbon Barrel Aged Sea Salt
Paired with Stickee Monkee
Tartare Duo; Hamachi and Strawberry, Ahi and Golden Raspberries, Chocolate Brioche
Paired with Velvet Merkin
Soba Noodles with Mock Eel, Baby Bok Choy, Smoked Tofu, Pickled Daikon, with Dashi Broth
Paired with Matsuri
Mango, Papaya, and Black Bean Salad, Micro Greens, Shrimp Cracker
Paired with Lila
Mahi Mahi, Dutch Mustard Pommes Anna, Naked babies in the Grass, Apple Cream
Paired with Parabola
Creamy Oregon Mushroom Buckwheat Risotto, Braised Baby Pearl Onions, Leek Fondue, Crispy Red Shallot
Paired with Pivo
Humboldt Fog Ash Compressed Goat Cheese, Rolled Oat Cracker, Cantaloupe Gastrique, Honeydew Foam
Paired with Michael 2012 and BrettaRosé
Barley Panna Cotta, Hop Cotton Candy, Popped Sorghum
Paired with Cherry Adam 2018 and Anniversary XXI
Tickets are $85.00 each including gratuity and are available in the Tasting Room at Hair of the Dog.
Hair of the Dog Brewing
61 SE Yamhill St.
Portland, OR 97214