Higgins Restaurant Marks 25th Anniversary with Month-Long Celebration
|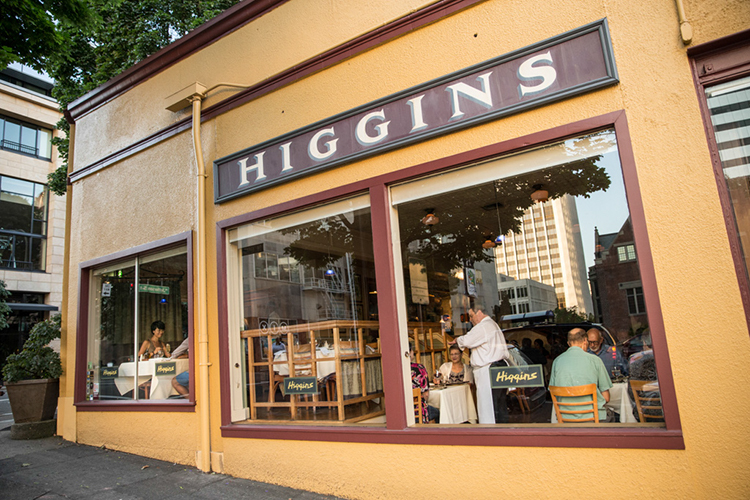 One of Portland's most beloved restaurants celebrates its silver anniversary this year with a month-long celebration. Beginning on March 8, 2019, Higgins will honor its 25th Anniversary featuring collaborations with some of the restaurant's favorite growers, brewers and vintners.
Chef and co-owner Greg Higgins and his team will bring together events with Grower Tribute Evenings, Portland Dining Month throughout the month of March, collaborations with pFriem Family Brewers that includes a special dinner, Anniversary Cascade Farms/Greg Higgins Charcuterie Belgian Farmhouse Salami, and many beer tappings at its cozy back bar.
"Since opening 25 years ago, our focus has been on organic, local, and sustainable food," stated Greg Higgins in a prepared statement. "This anniversary allows us the opportunity to share our gratitude to the farmers, suppliers, and customers who have helped make this all work."
Higgins will also soon begin an exterior refresh as it works with Portland based Miller Paint to update its exterior colors. Its new color scheme will bring together four colors that will liven up the corner of SW Broadway and Jefferson St in downtown Portland.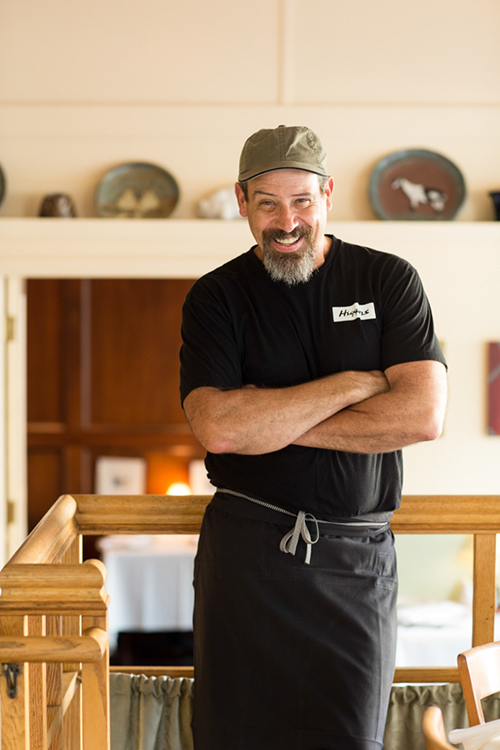 Here's a breakdown of the month-long events that'll be part of Higgins Silver Anniversary.
Grower Tribute Evenings
March 8 through March 10, the landmark restaurant, located at 1239 SW Broadway, will host a series of grower tribute evenings featuring its friends and their harvests in special menus with beverage pairings:
Friday, March 8, will celebrate Carole Laity and Sheldon Marcuvitz of "Your Kitchen Garden" in Canby, whose phenomenal heirloom vegetables have been a cornerstone of Higgins' kitchen since 1994. The dinner will be paired with wines from Brickhouse Winery of Newberg.
Saturday, March 9, will offer a menu inspired by Carol and Anthony Boutard of Ayers Creek Farm in Gaston. Their heritage grains, fruits and vegetables are unrivaled and are an endless source of culinary inspiration. The meal will be paired with beer from Alan Sprints of Hair of the Dog Brewery, as well as Hood River's pFriem Family Brewers.
Sunday, March 10, is Rancher Night, highlighting Cory and Dave Carman of Carman Ranch in Wallowa––stewards of the land and growers of the finest grass-fed beef and pork. The night of grilling will be paired with Woodward Canyon Winery of Walla Walla, Wash; and with Freeland Spirits Bourbon Whisky made from grain that Cory and Dave Carman grow.
Portland Dining Month: Frédéric Marchant Featuring Belgian and Contemporary French Cuisine
To celebrate its love of all things Belgian and French––and to focus on the talented people Higgins has built relationships with––the restaurant is hosting guest chef Frédéric Marchant, a Belgian who will be travelling from his restaurant, La Savie, in Meyrals, France. Marchant will be joining the Higgins team for the entire month of March, integrating Pacific Northwest ingredients into his Belgian and contemporary French cuisine.
Higgins will be participating in the incredibly popular Portland Dining Month, offering longtime customers and newcomers the opportunity to enjoy a three-course culinary experience featuring the collaborative efforts of Greg Higgins, Marchant, and chef de cuisine Pat Strong. A three-course menu will offer an appetizer choice of Pâté Ardennais (brandied pork terrine with pickled Witloof and onions, mustard and croutes); or a salad of beets, shallots, herbs and radishes with lemon and walnut oil. Entrees offered include a Belgian farmhouse ale sausage with stoemp, braised red cabbage and mustard glace; or a gratin of spaetzle and Brussels sprouts with washed rind abbey cheese. Dessert features a pave of dark Belgian chocolate.
"We've been around for 25 years because we haven't thrown out our culinary approach and started a new one over and over again," explained Greg Higgins. "We craft food, looking to refine recipes and improve on them. If you constantly change, you don't get better, you just get newer."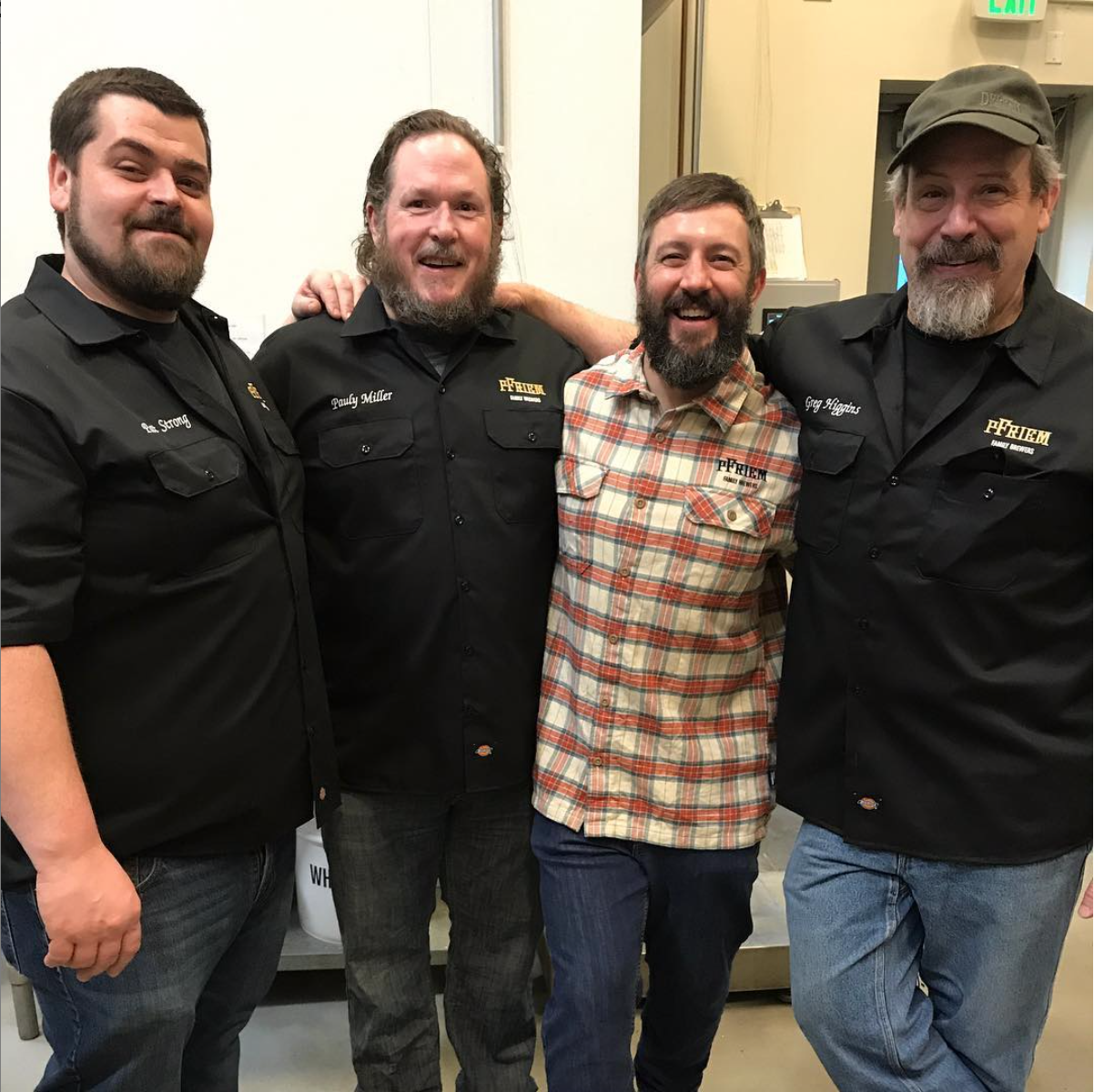 Collaborations with pFriem Family Brewers
Long before Oregon became renowned for its craft beers, Higgins has offered a beer list that champions local brewers alongside expertly curated Belgians ales. For its anniversary, Higgins has collaborated with pFriem Family Brewers to make a special ale to mark the milestone. Greg Higgins, Strong, and beer steward Pauly Miller collaborated with the brewers at pFreim to develop a Belgian-style farmhouse saison ale with notes of cardamom, green peppercorns, and citrus. The beer will be on draft at Higgins throughout the March festivities, and available in a limited number of cage and cork 375ml bottles.
Additionally, Higgins and pFriem will present a an intimate and thoughtfully-prepared Brewers Dinner in pFriem's Library in Hood River on Tuesday, March 19. Greg Higgins will join Strong, Marchant, Miller, and pFriem's Executive Sous Chef Justin Congdon on a foraging expedition for wild foods the day prior to the dinner, which will be paired with curated beers from Brewmaster Josh pFriem.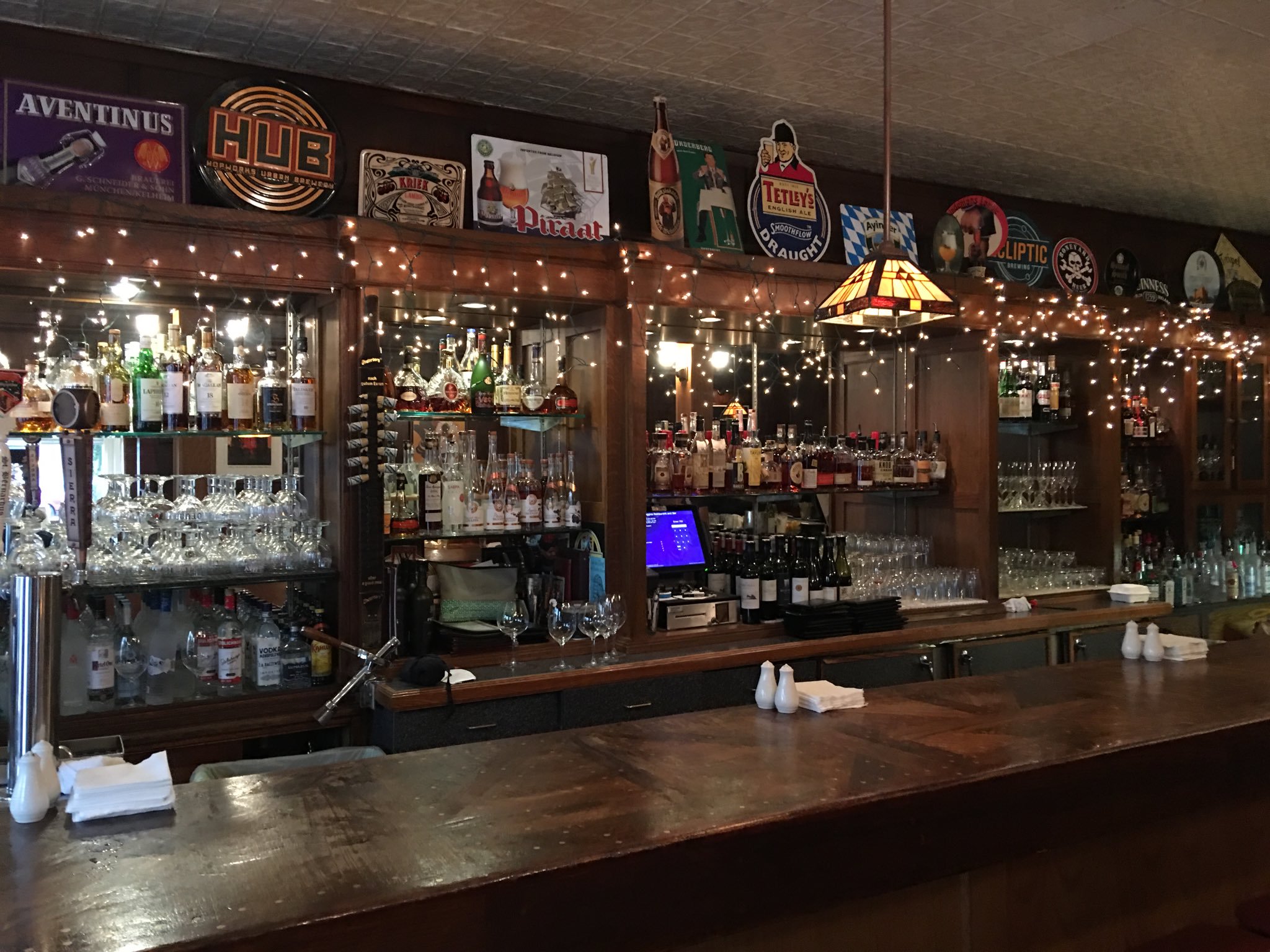 Anniversary Draft Beer Lineup
Higgins' anniversary draft beer list will feature brewers and beers that have had an impact on the restaurant over the past quarter century. Patrons can look forward to tasting Hair of the Dog Brewery's Greg, an ale named after Greg Higgins, that is brewed with squash instead of hops (a nod to one of Greg Higgins' favorite ingredients). Phobos Red will be on tap from Ecliptic Brewing, a brewery whose seasonal menu rotates every six weeks on the Old-World calendar––much like the menu at Higgins. Chimay Belgian Golden Ale will also be on the menu, as it has for many years; the beer is one of Higgins' longest-standing taps, and the restaurant is one of the few places in Portland that offers Chimay on draft.
Other beers on the menu will include O'Hara's Stout, which uses only locally-sourced Irish malts; Rodenbach Alexander, an exclusive, limited-edition beer with sour cherries matured in oak casks; Framboise, a raspberry Belgian Lambic that has been a staple of Higgins' bar scene since its inception; a selection of BridgePort IPAs; Kronenbourg Pilsner from Alsace; Rodenbach Alexander; Pliny the Elder from Russian River Brewing Co.; and Sierra Nevada Pale Ale.
Anniversary Cascade Farms/Greg Higgins Charcuterie Belgian Farmhouse Salami
Greg Higgins is also collaborating with SP Provisions for an anniversary Cascade Farms/Greg Higgins Charcuterie Belgian Farmhouse Salami. Greg Higgins and SP Provisions have teamed up for the past three years to create some of the most dynamic charcuterie west of the Cascades. Greg Higgins' long-held obsession with sausage making began in 1970s in upstate New York. His skills were honed while travelling through France, Spain and Italy, and he truly mastered his craft in Portland, where house-cured and smoked pork became a mainstay of his menus.
Learn more about HIggins and its anniversary events at HigginsPortland.com and follow the restaurant on Facebook, Twitter and Instagram, using hashtag #Higgins25.