Imperial Presents Imperial Week – 7th Anniversary Celebration
|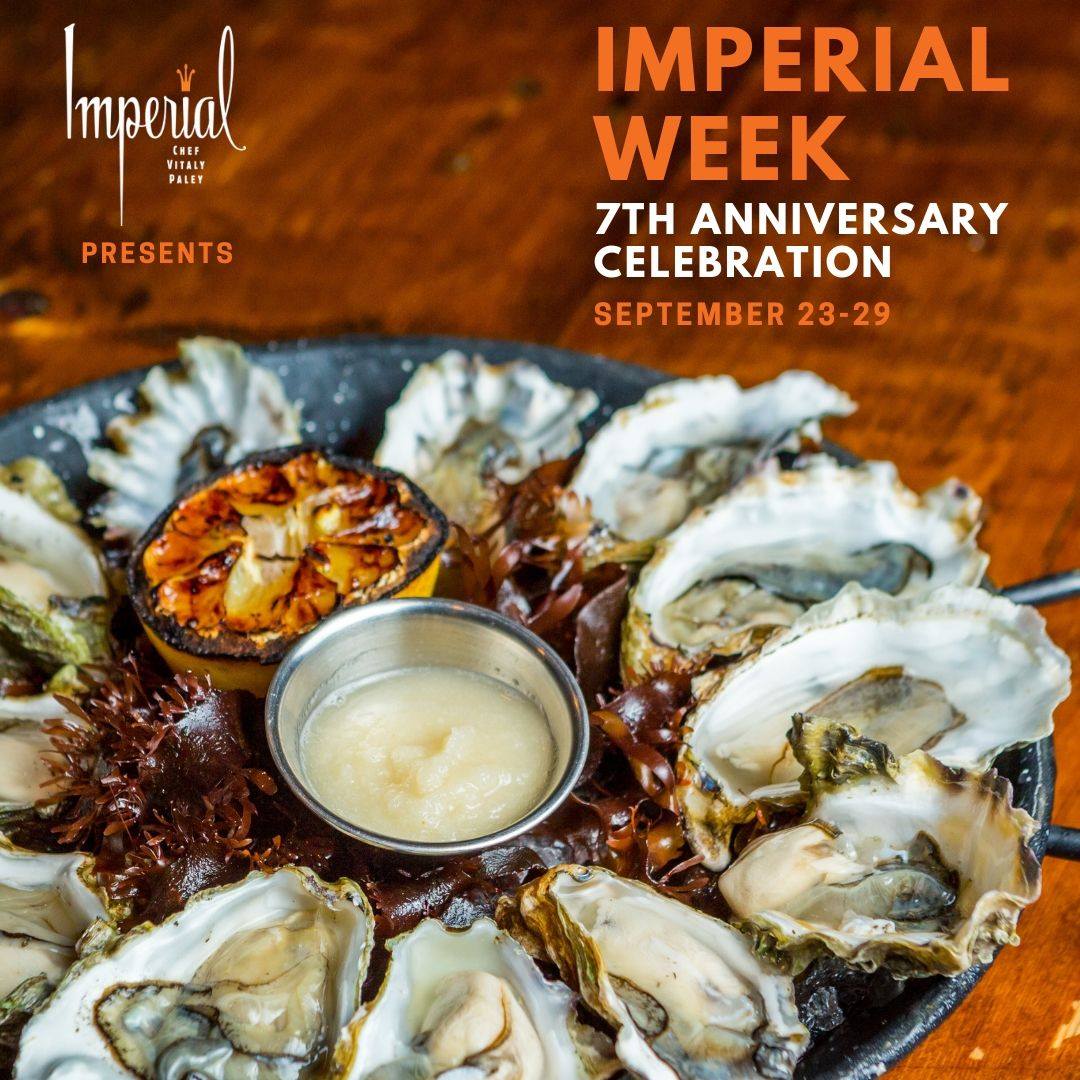 Downtown Portland will be the place to enjoy food and drink the week of September 23rd as Imperial presents Imperial Week – 7th Anniversary Celebration.
Festivities will kick off on Monday, September 23rd and continue through Sunday, September 29th as the restaurant will feature daily $7.00 deals on some of its most well-known food dishes. Look for items such as Fried Chicken, Duck Meatballs, the Flat-Top Burger, Half-Dozen Oysters and Pie à la Mode to grace this amazing yet affordable list!
Imperial's Daily $7 Deals:
Monday – $7 Flat Top Burger
Tuesday – $7 Duck Meatballs
Wednesday – $7 Kale and Vegetable Salad
Thursday – $7 Half Dozen Oysters
Friday – $7 Fried Chicken
Saturday – $7 Pie à la Mode
Sunday – $7 Biscuits and Gravy
To get the week off on a positive note, Imperial will be serving Old Weller Antique, a 107 proof wheated bourbon that is very limited here in Oregon.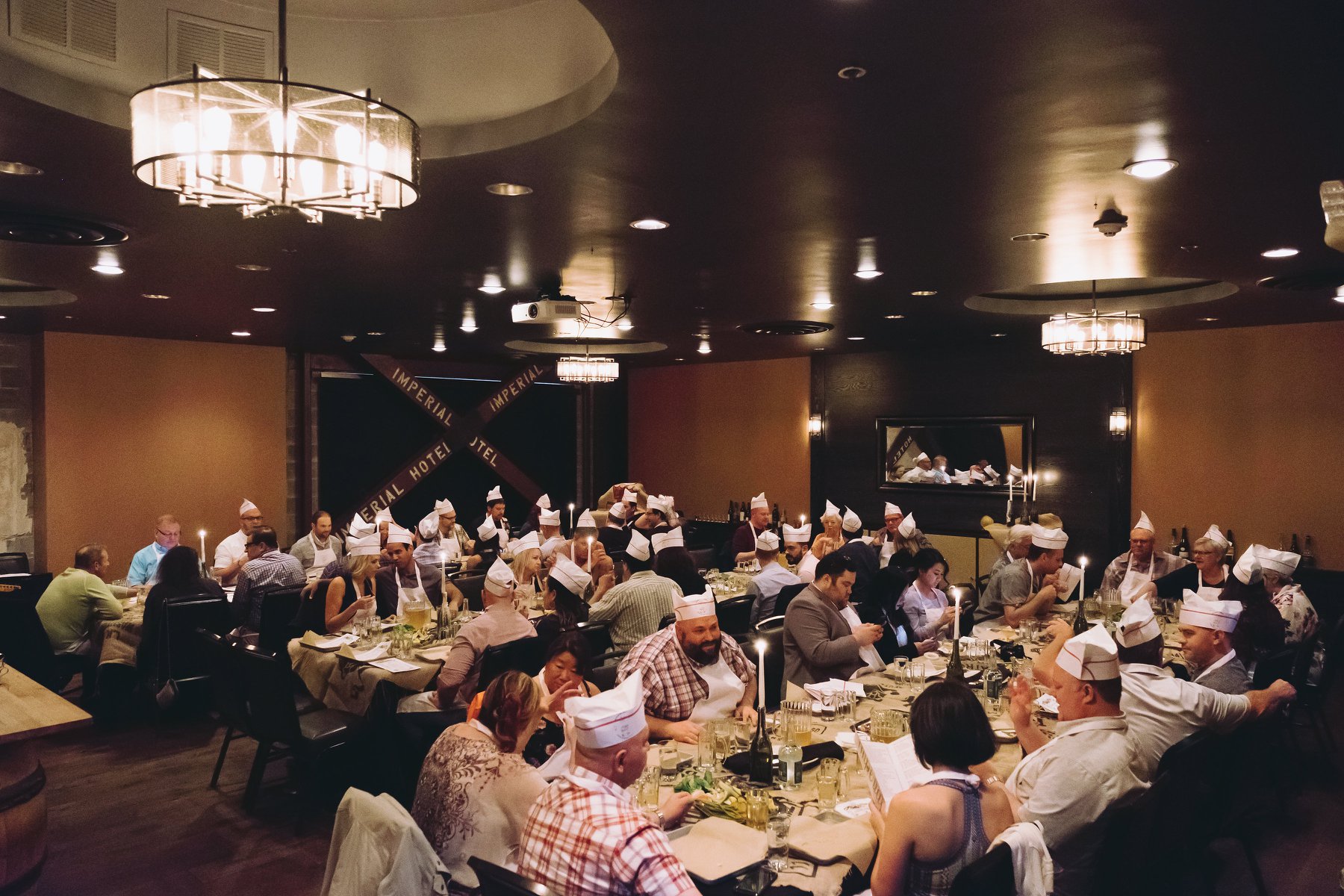 Then on Friday, September 27th, Imperial's famous Imperial Beefsteak returns and this time it's with Gigantic Brewing, George Dickel and Bulleit, Imperial Beefsteak is an all-you-can-eat banquet where guests can devour platter after platter of meat and wash it all down with pitchers of beer Gigantic Brewing that are included in the $99.95 ticket price, gratuity included. Bulleit and George Dickel whiskey will be available for purchase. Live music will be performed by The Big North Duo. Imperial Beefsteak will take place from 6:30-10:00pm and tickets can be purchased by clicking here.
To help wind down Imperial Week, its sister restaurant, The Crown, located on the northside of Imperial will keep the party going on Saturday, September 28th from 8:00pm-Midnight. For just $7 The Crown will greet you with a craft cocktail and a night filled with tunes spun by a DJ and slices of pizza all night long!
Imperial
410 SW Broadway
Portland, OR 97205