Lompoc Brewing To Host 2018 Black Out Beer Fest & Chowder Challenge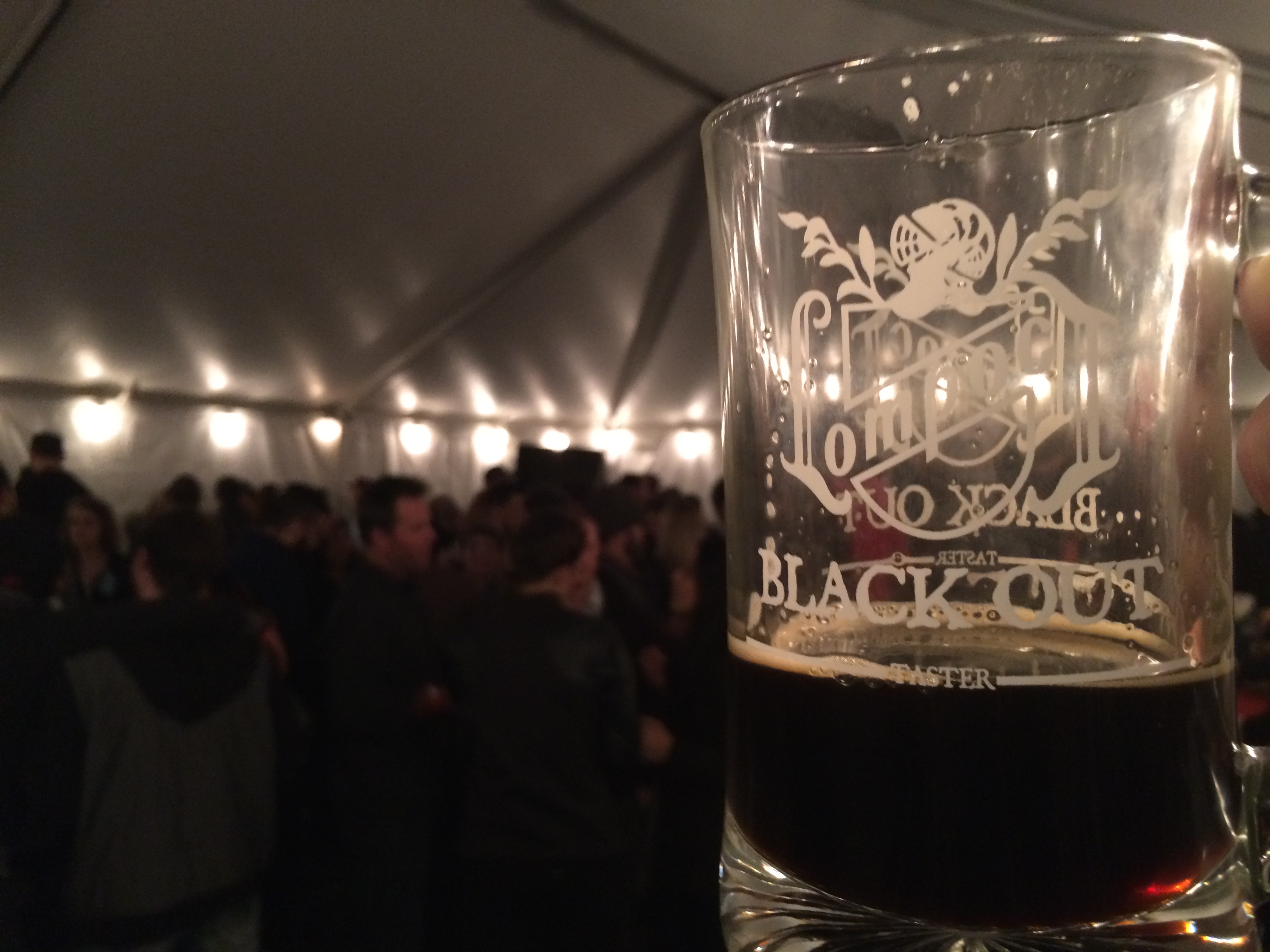 Lompoc Brewing will host a weekend of events with the 6th Annual Black Out Beer Fest and 11th Annual Chowder Challenge at its 5th Quadrant location in North Portland. On Friday, March 2nd the Black Out Beer Fest will take place from 4:00-10:00pm and after a one year hiatus, Chowder Challenge will take place on Saturday, March 3rd from Noon-3:00pm.
Here are additional details from Lompoc Brewing's press release…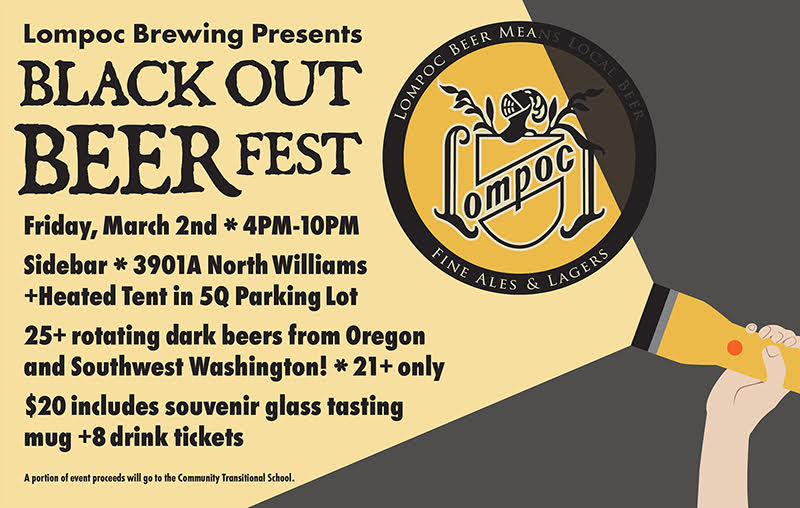 Black Out Beer Fest
The Black Out Beer Fest is for people who love the decadent, dark beers of winter. The event features at least two dozen rotating dark beers – including dark lagers, porters, stouts, coffee beers and black IPAs – from Lompoc and more than 20 guest breweries from around the Northwest (and one from The Netherlands). Participants include 54-40, Baerlic, Breakside, Buoy, Burnside, Coin Toss, Double Mountain, Ecliptic, Everybody's, Fort George, Gigantic, Lompoc, Occidental, Old Town, Oproer Brouwerij, pFriem, PINTS, StormBreaker, Thunder Island, Uptown Market, Widmer and Zoiglhaus.
Admission into the Black Out Beer Fest is free; tasting packages, required to taste the beers, cost $20, which includes a souvenir glass mug and eight beer tickets. Additional beer tickets are available for $1 apiece. All tasting packages and additional tickets are purchased at the door. The event is for ages 21+.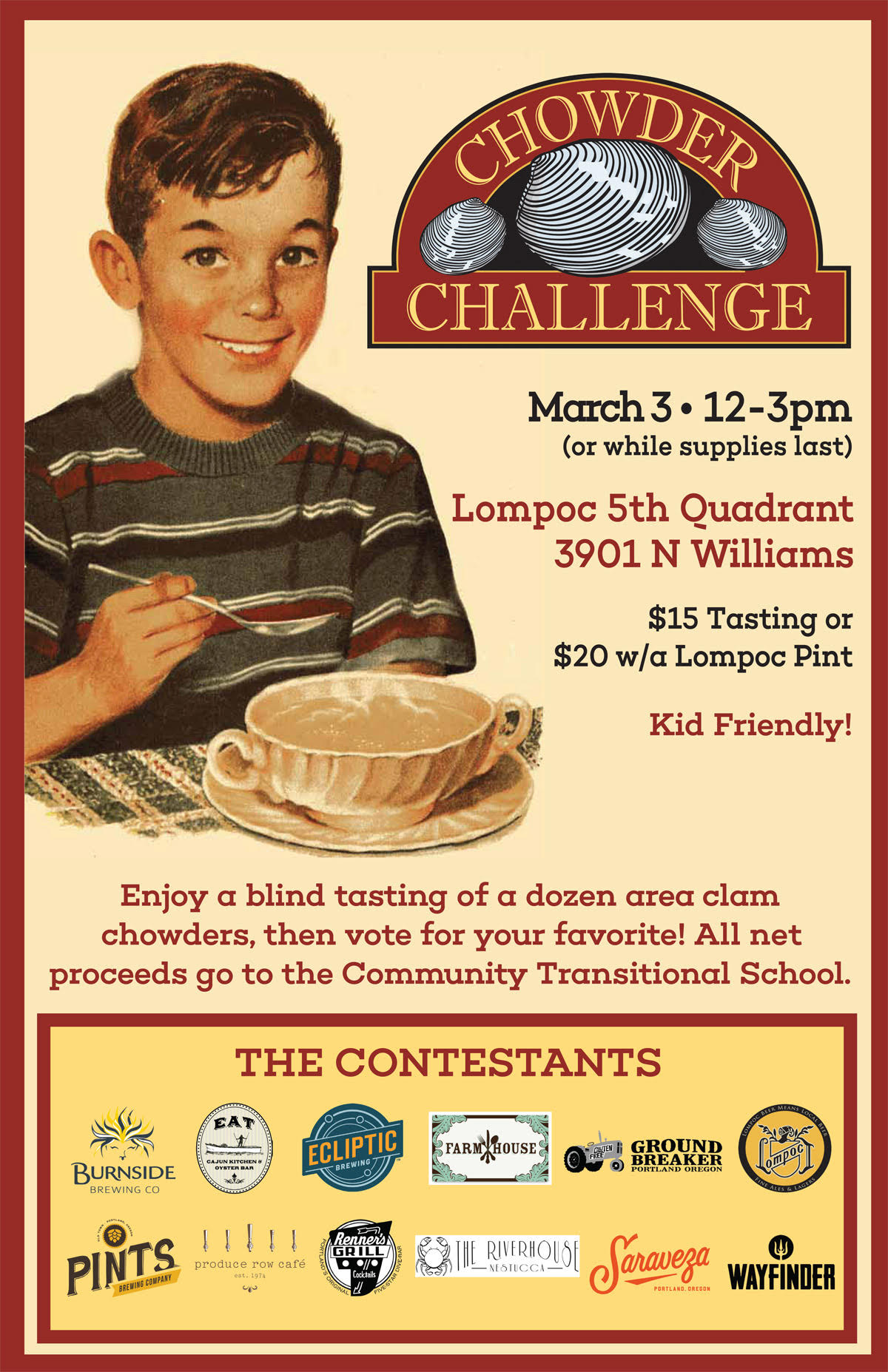 Chowder Challenge
The Chowder Challenge is a blind tasting of a dozen samples of clam chowders by area restaurants and brewpubs. Attendees receive a tray with a dozen numbered two-ounce samples of chowder, and then vote for their favorite; the chowder receiving the most votes is named the People's Choice Winner. This year's challengers include Burnside Brewing Co., EaT: An Oyster Bar, Ecliptic Brewing, Farm House Cafe, Ground Breaker Brewing, Lompoc Brewing, PINTS Brewing Co., The Riverhouse Nestucca, Produce Row Cafe, Renner's Grill/The Hawthorne Hideaway, Saraveza and Wayfinder Beer.
A tray of all 12 chowder samples costs $15, or $20 for a tray and a Lompoc pint; all tickets are sold at the door. The event also features a beer garden, a raffle with prizes from the participants, and pub food for purchase. Minors are welcome at the family friendly event. All net proceeds are given to the Community Transitional School for homeless children in the Portland area.
The Chowder Challenge has taken place 10 times, and Lompoc Brewing has won seven of those; the three upsets were Morrison Hotel (2008), Ice Axe Grill (2013), and Farm House Cafe (2016).
For more information about both events, visit LompocBrewing.com and follow @LompocBeer, using hashtags #BOBF18 and #ChowderChallenge18.
Lompoc Brewing
3901 N. Williams
Portland, OR
About The Author
DJ
D.J. is a Portland, Oregon based writer that spent his formative years in the Midwest. With over 25 years under his belt of drinking beer at festivals across America and the world, he has developed a strong appreciation and understanding of craft beer and the industry that surrounds it. He can be found in any of the great breweries or beer bars that make Portland the best beer city in the world. His writing can also be found in the archives of Northwest Brewing News and can be followed on Twitter and Instagram at @hopapalooza.