Moonstruck Chocolate Releases West Coast Brewery Collection
|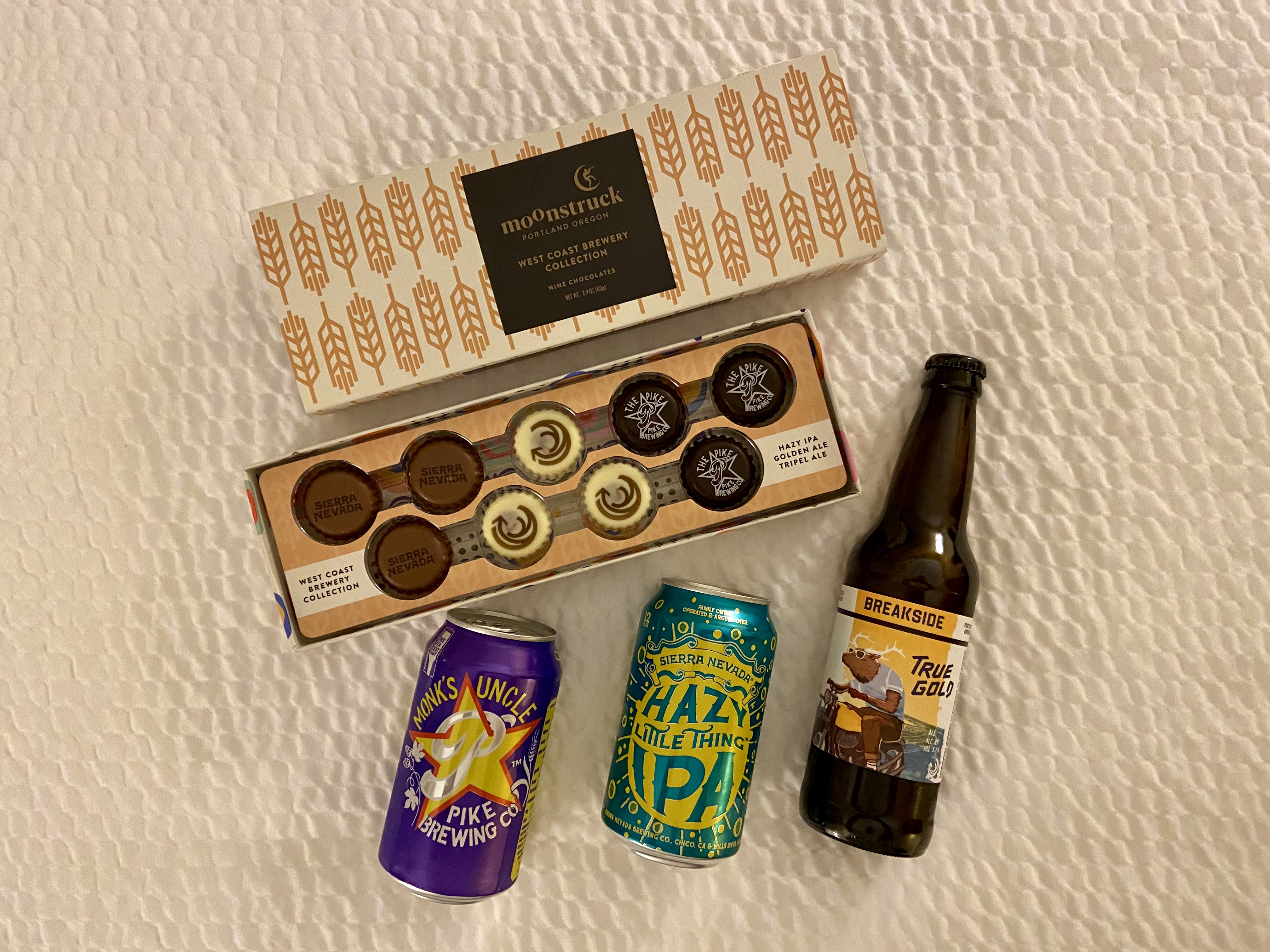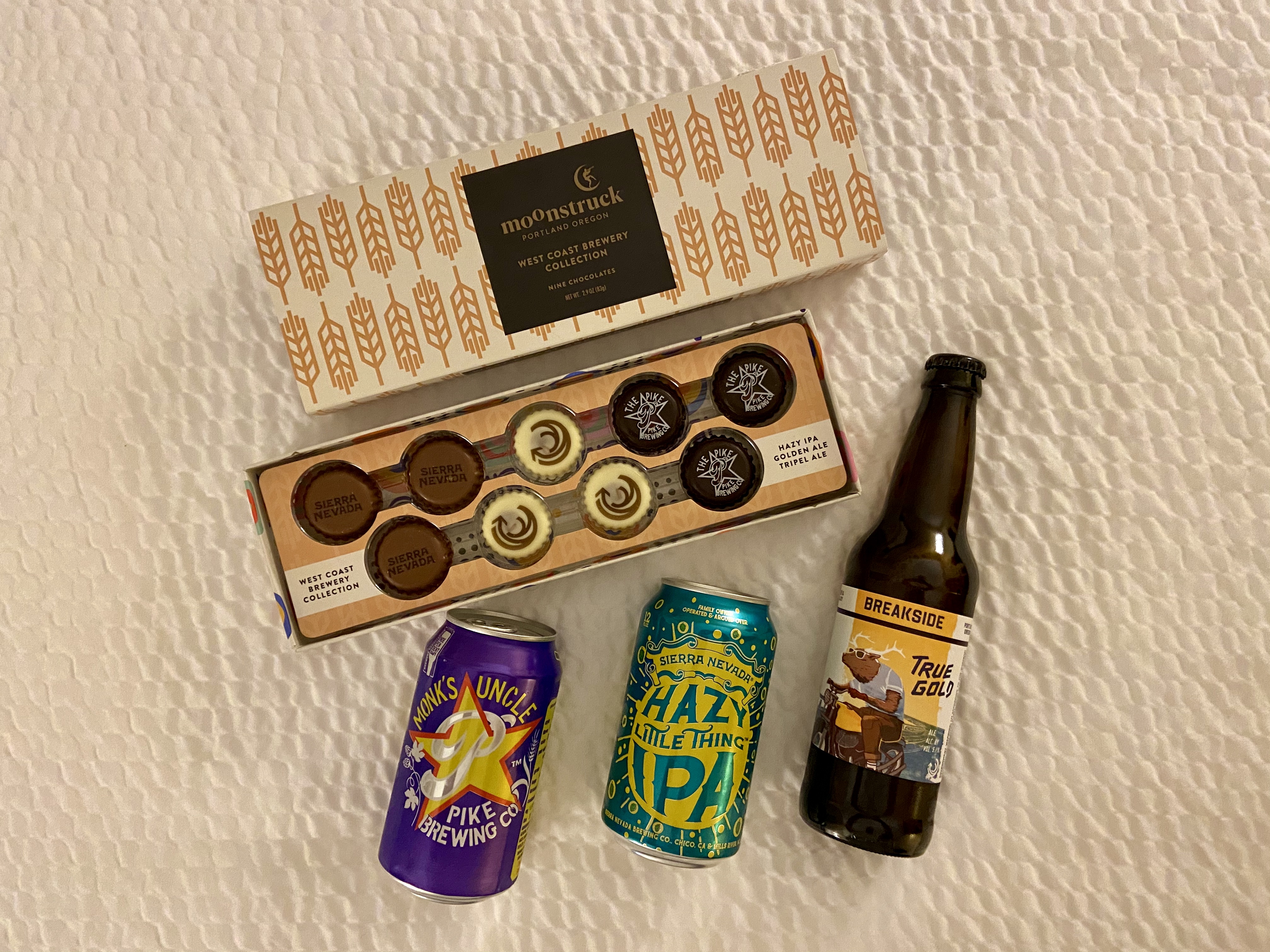 It has been four years since Moonstruck Chocolate released its Oregon Craft Brewers Truffle Collection that featured Deschutes Brewery, Full Sail Brewing, Rogue Ales, and Widmer Brothers Brewing. This week the Portland based chocolatier released the new West Coast Brewery Collection in collaboration with Breakside Brewery, Pike Brewing Company and Sierra Nevada Brewing.
Hand crafted at the Moonstruck Chocolate headquarters underneath the St. John's Bridge, this new collection brings together three breweries from the West Coast. The beers used to make the West Coast Brewery Collection box of nine chocolates includes Breakside Brewery's True Gold Golden Ale, Pike Brewing's Monk's Uncle Tripel Ale and Sierra Nevada's Hazy Little Thing IPA.
"Moonstruck Chocolate is thrilled to be partnering with three of the best breweries along the west coast," said Joanna Hartvickson, Director of Marketing and Product Management at Moonstruck Chocolate, in a press release. "By combining the flavors of chocolate and craft beer, we've created an unexpected mixture of creaminess and boldness that truly highlights each individual beer."
Read More: Moonstruck Chocolate Oregon Craft Brewers Truffle Collection
Earlier this week, Moonstruck Chocolate provided us with its new West Coast Brewery Collection. Once secured we went out to purchase the three beers used to make this collection to conduct a chocolate and beer tasting.
Each box contains nine chocolate truffles that are made to resemble bottle caps, three each from each brewery. The artwork on each chocolate bottle cap is very impressive in its detail, all of the way to the exact font that the brewery uses.
All three chocolate and beer pairings won us over. If we had to choose one it would have to be a tie between Sierra Nevada and Pike Brewing. The Sierra Nevada Hazy Little Thing melded well with the chocolate. The hops in the beer hid the sweetness of the chocolate that made us want to try a second bottle cap. Not always a fan of a Tripel Ale due to its sweetness, the dark chocolate hid some of this sweetness from the Belgian inspired beer from Pike Brewing.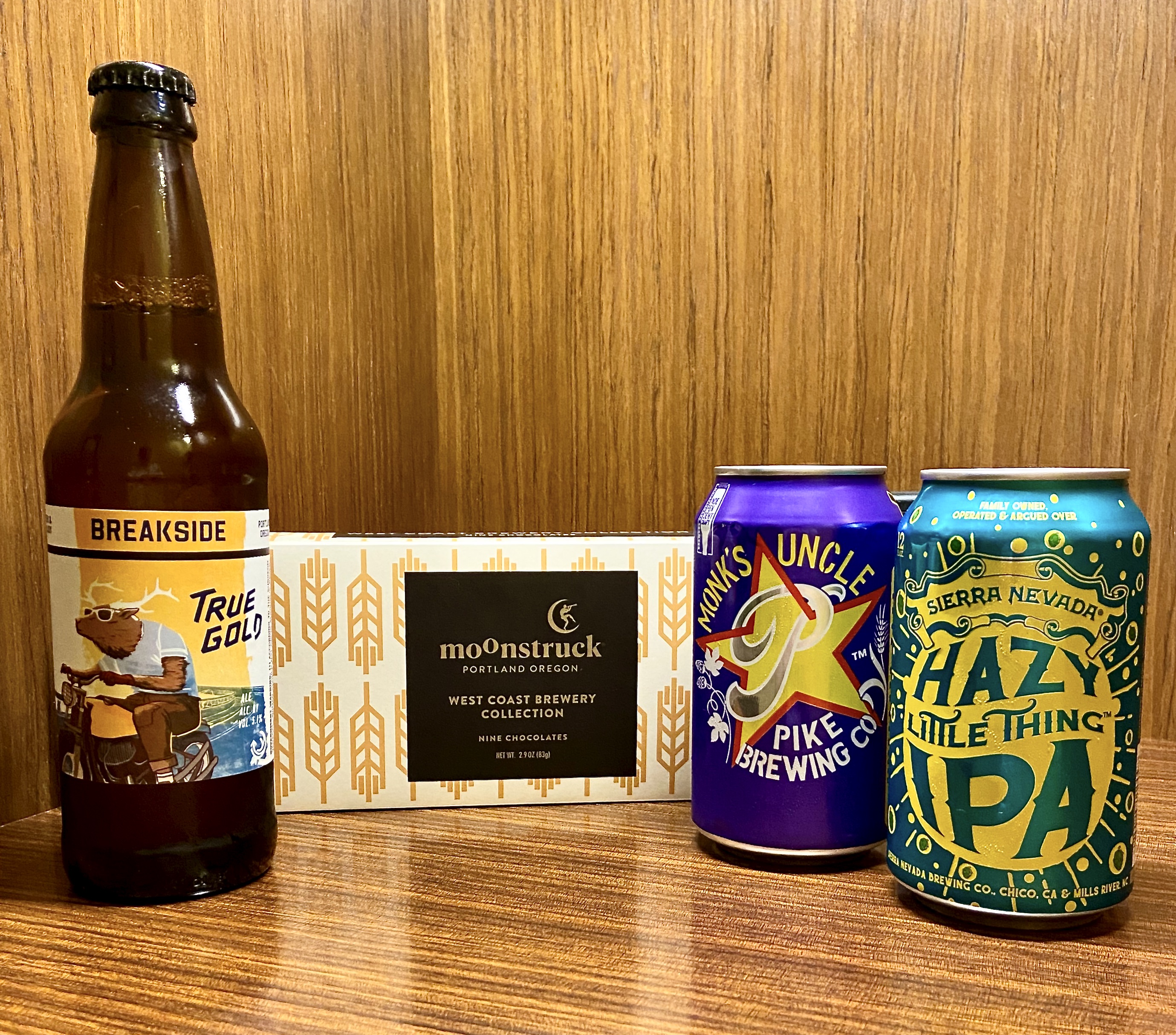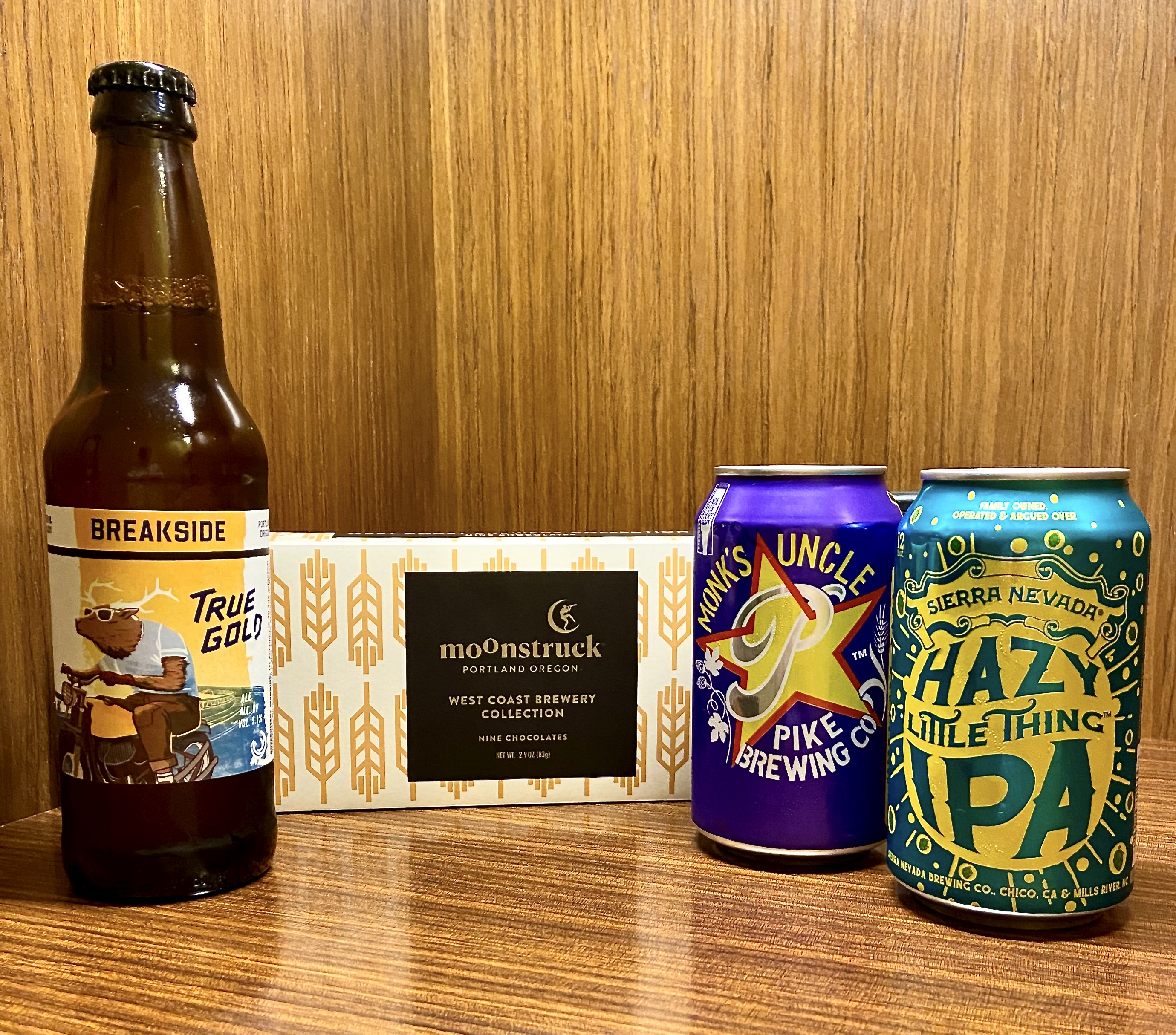 If you're looking for other chocolate options, beer is not the only adult beverage that Moonstruck Chocolate has worked with. The chocolatier also has an Oregon Distillers Collection, Willamette Valley Winery Collection and Argyle Sparkling Wine Collection.
The West Coast Brewery Collection is packaged with 9 chocolates and retails for $20 each. The collection is available at Moonstruck Chocolate stores, online at moonstruckchocolate.com, through the brewery partners, and at select retailers across the country.