Mt. Hood Brewing Tilikum Station One Year Anniversary
|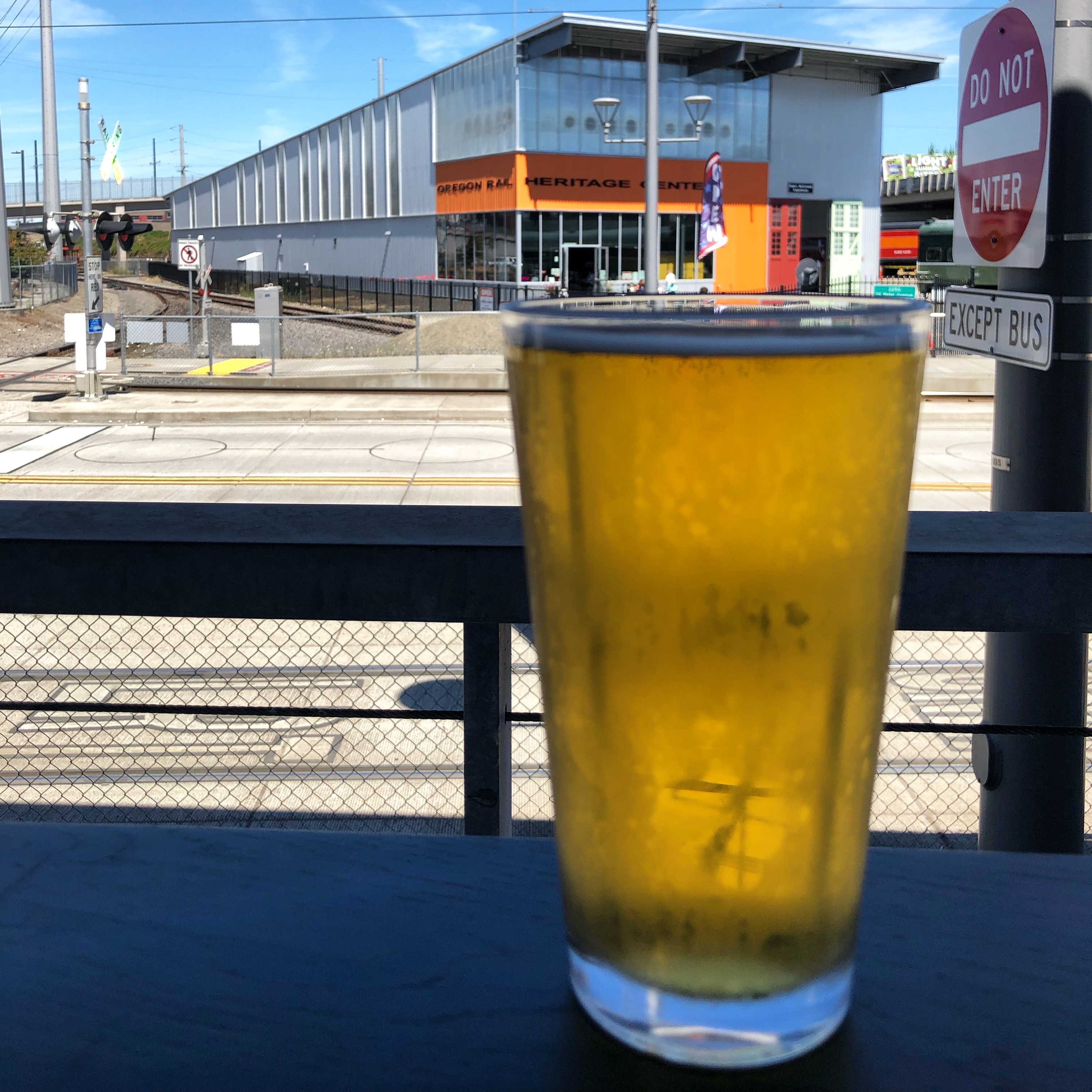 Located adjacent to OMSI and the Oregon Rail Heritage Center, Mt. Hood Brewing Tilikum Station will celebrate one year in business on Independence Day. To help celebrate this milestone the brewery will be offering $5.00 Margherita Pizzas all day at its Tilikum Station location from 11:00am-9:00pm on the 4th of July!
One year ago Mt. Hood Brewing brought a piece of the mountain from Government Camp to Portland's Eastside. Brewing since 1991, Mt. Hood Brewing decided that it was time to enter the Portland beer scene with its very own taproom and restaurant. Though it doesn't brew on site, this spot at Tilikum Station shares a similar theme to its neighbor across the street, the Oregon Rail Heritage Center.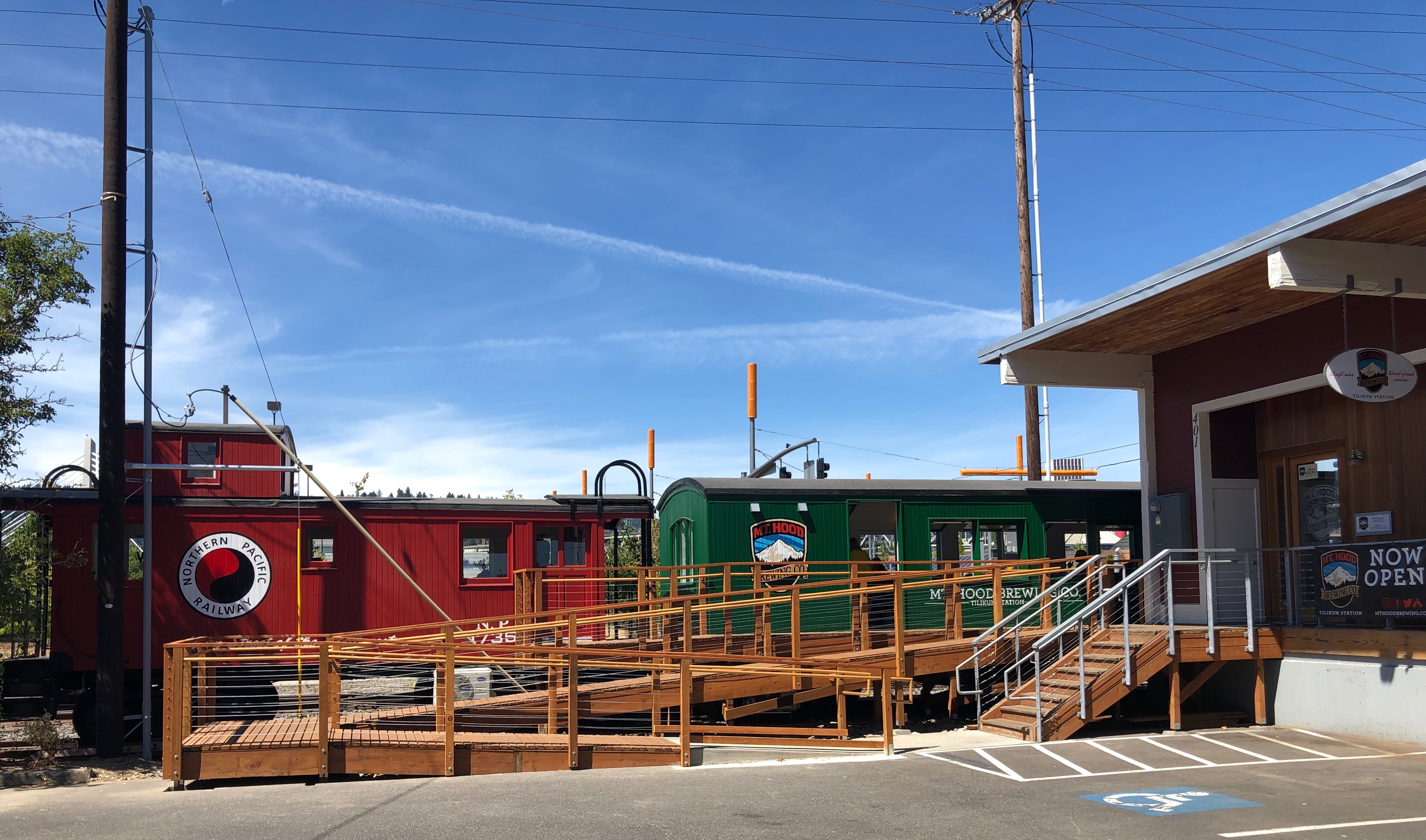 Mt. Hood Brewing Tilikum Station offers up eight drafts at $5.50 per pint and something rare these days, pitchers of beer for $17.00. The Mt. Hood Lager that it serves is exclusive to Tilikum Station and represents the style quite well. Beyond the beer, Mt. Hood Brewing serves three choices of wine and a full bar that features four rail themed specialty handcrafted cocktails with Oregon produced spirits.
The menu here is highlighted by its wood fired pizzas that range in price from $9.00 to $18.00. Its pizza choices will have you dreaming of returning again. For those that are gluten intolerant, you can sub out its normal pizza dough for one that's gluten free for $2.00 extra.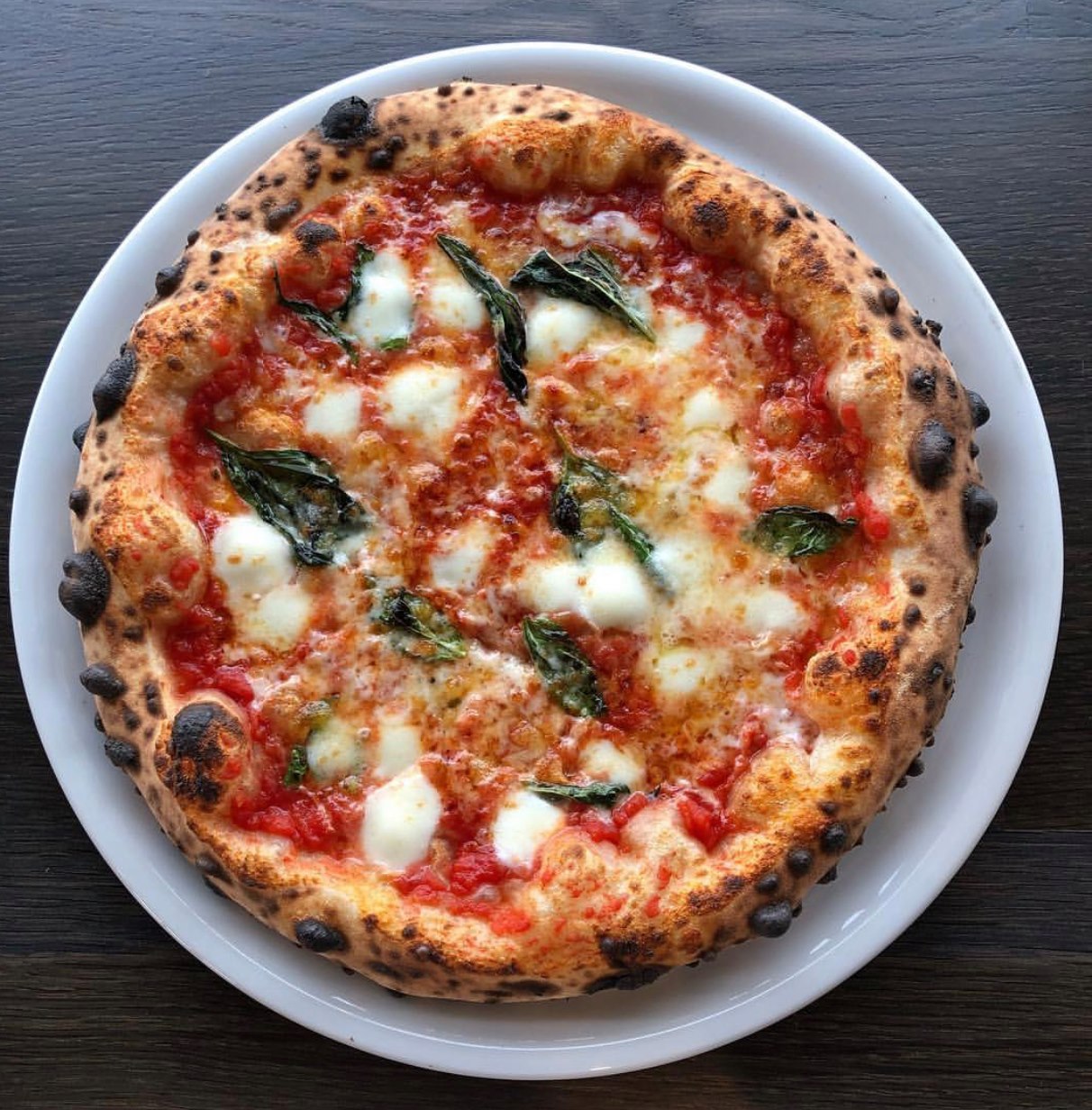 In addition to the handmade pizzas, Mt. Hood Brewing Tilikum Station also offers Spanish seafood and an array of salads. Plus, save room for desert as it serves up spun to order ice cream for $5.00.
With this menu and aesthetics you can see that this place is very family friendly. The seating in the remodeled former rail cars only enhances the experience while watching the MAX Orange Line chug on by.
Mt. Hood Brewing Co. Tilikum Station opens daily at 11:00am and closes at 9:00pm Sunday – Thursday and at 10:00pm on Friday and Saturday.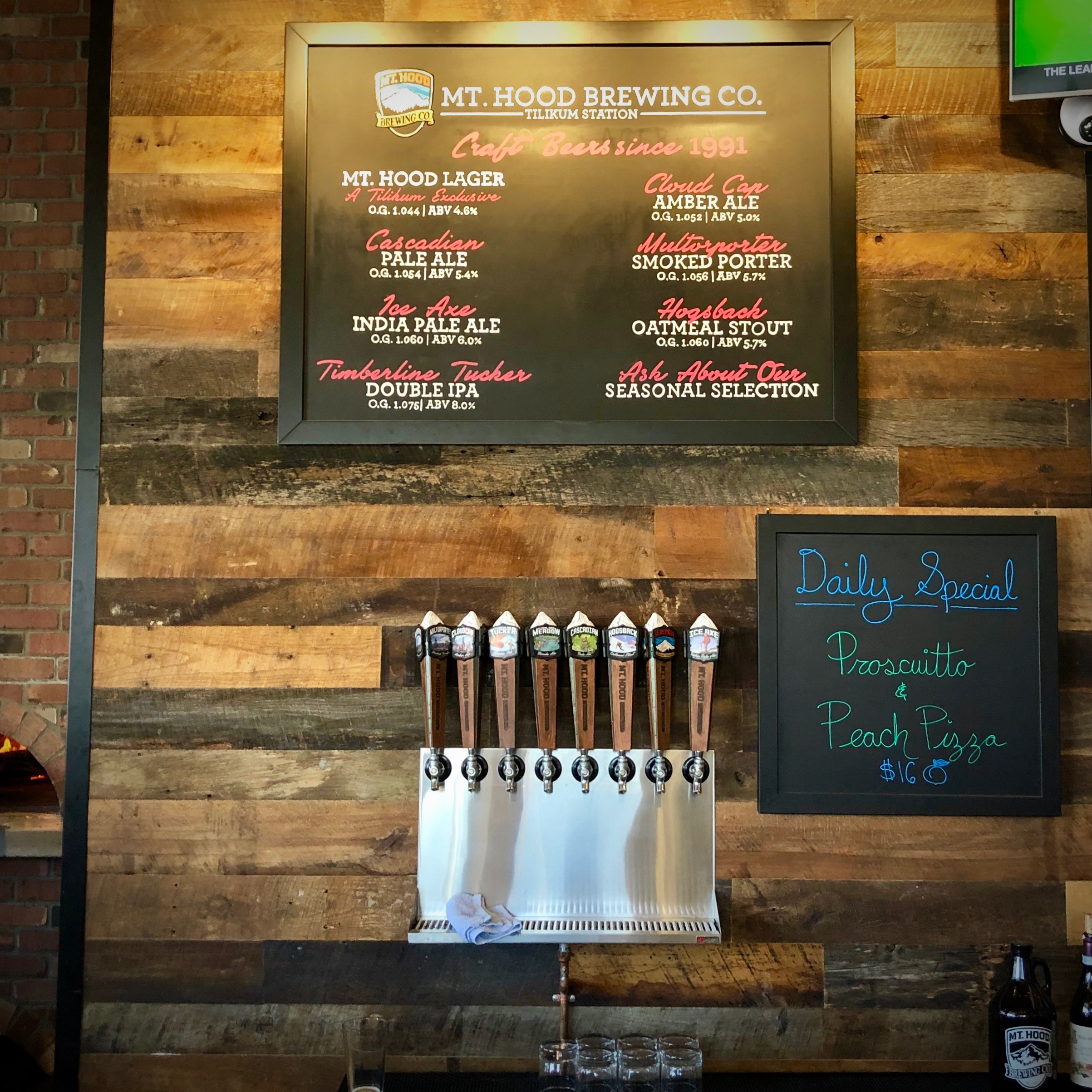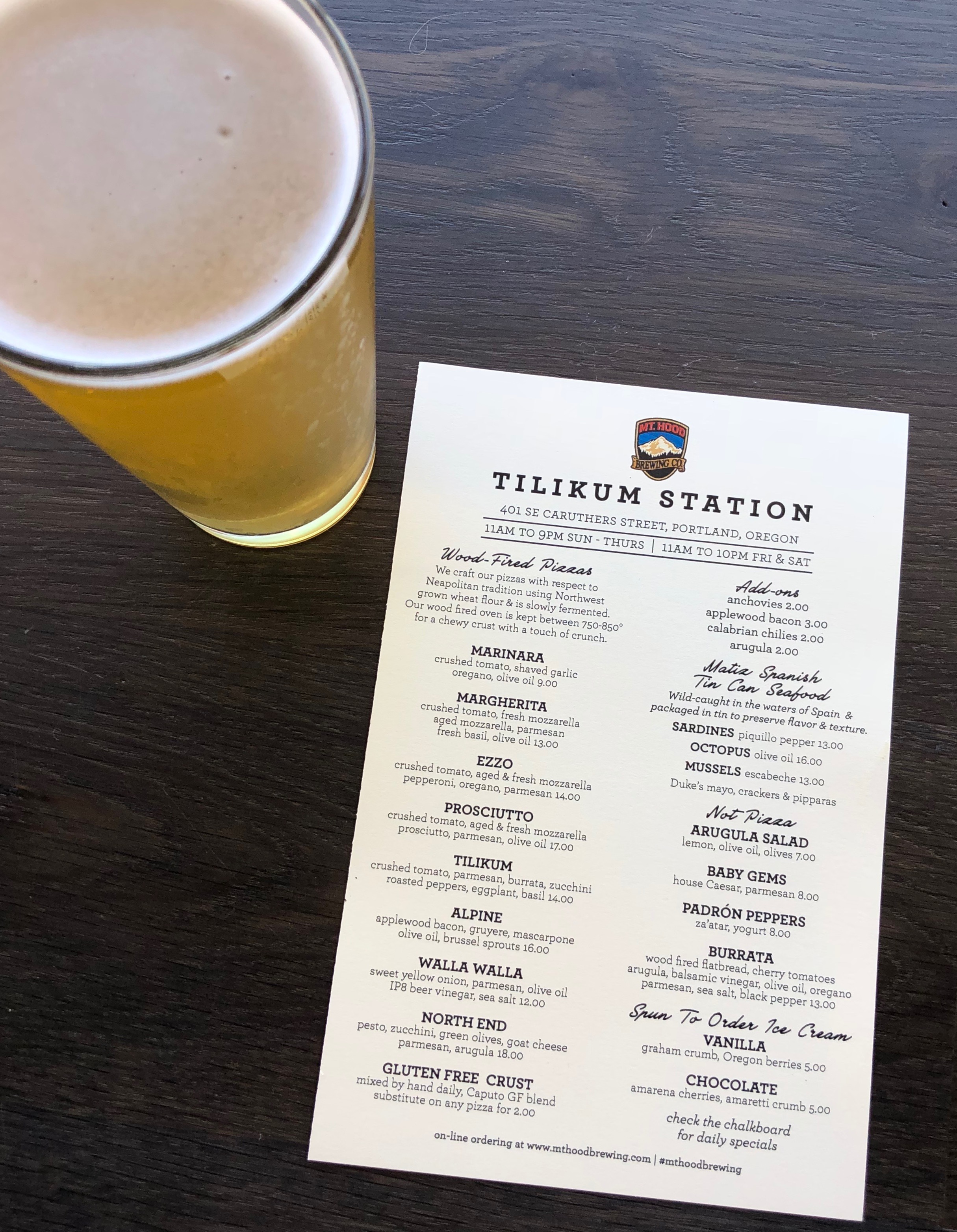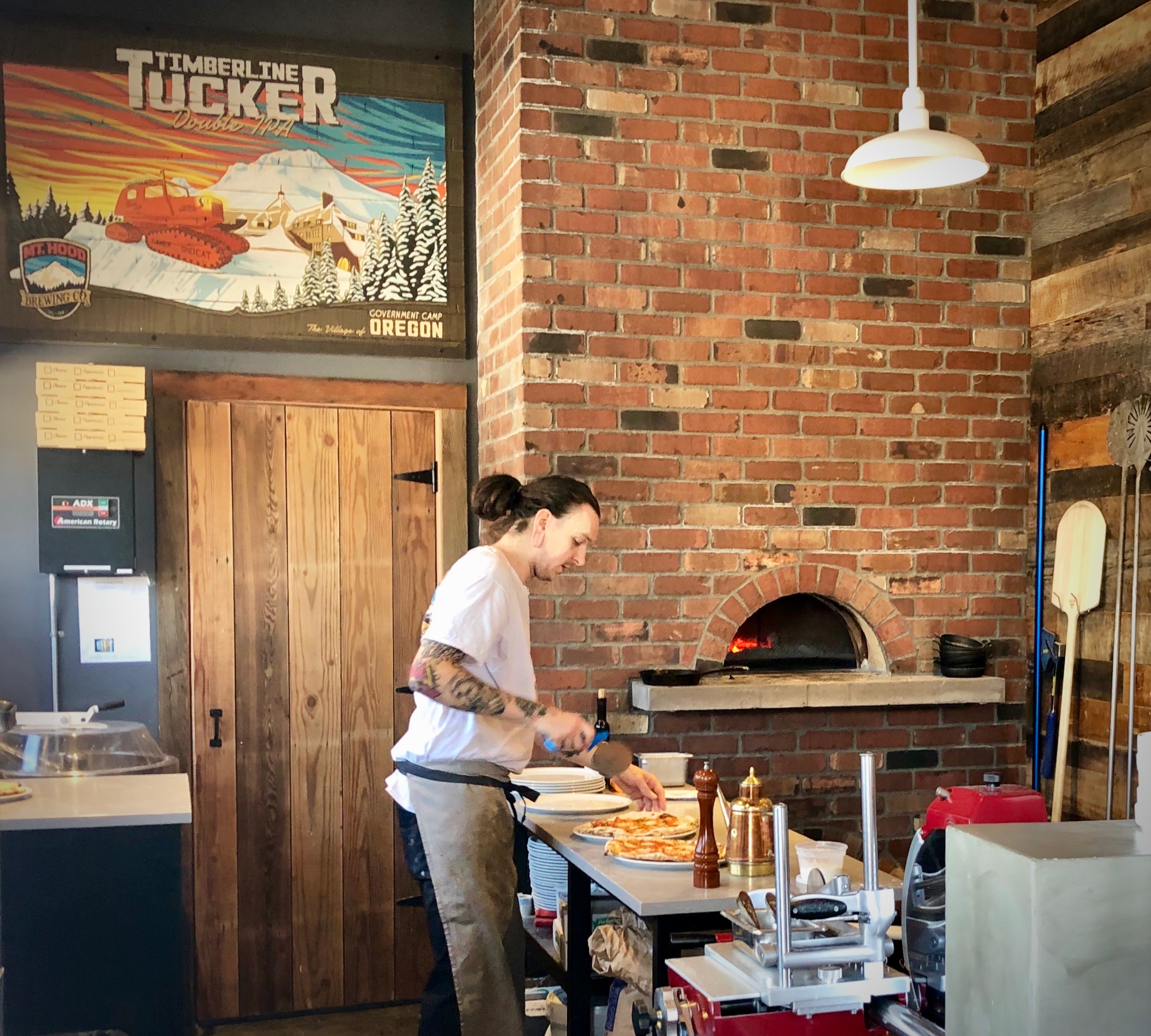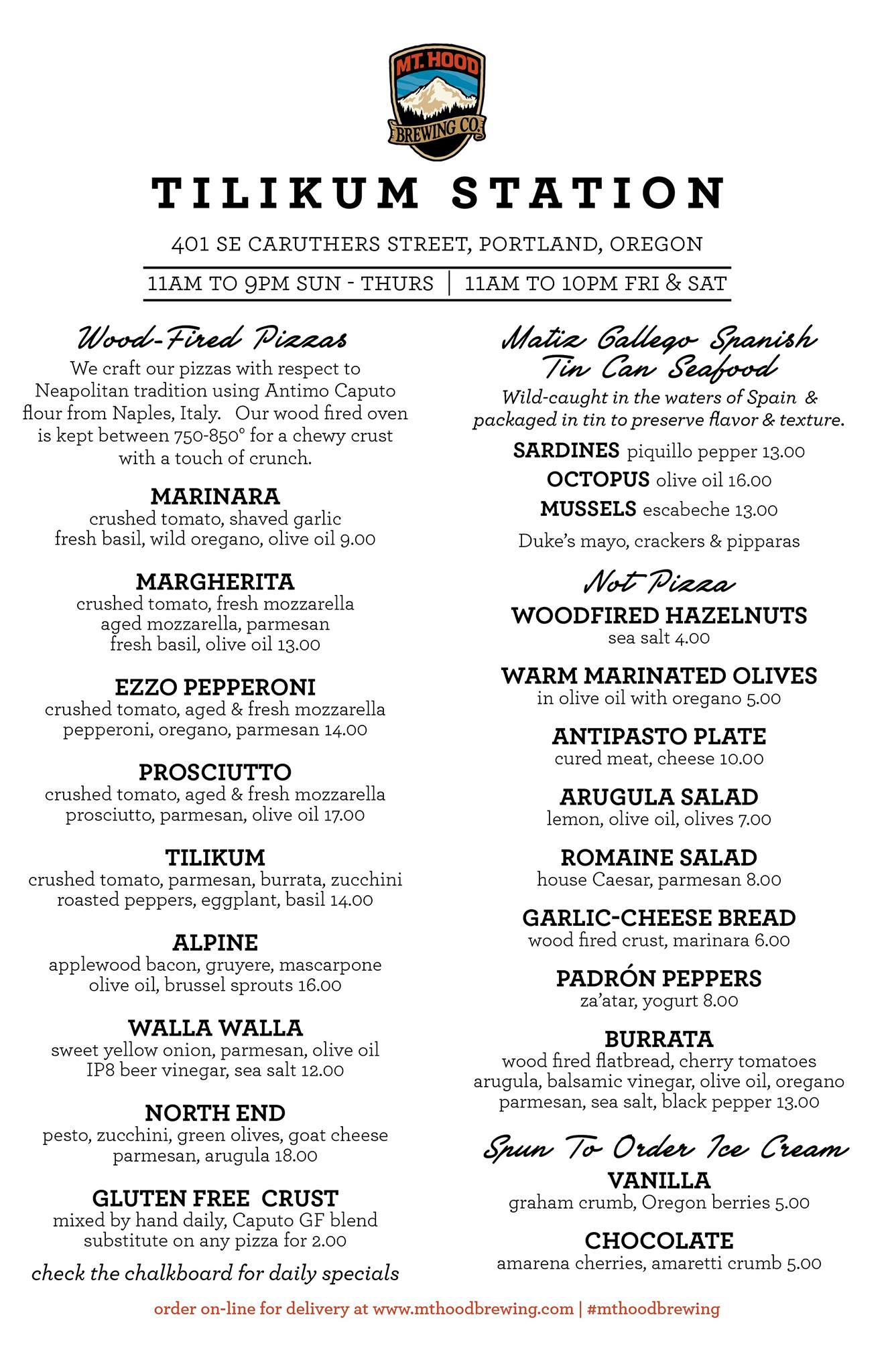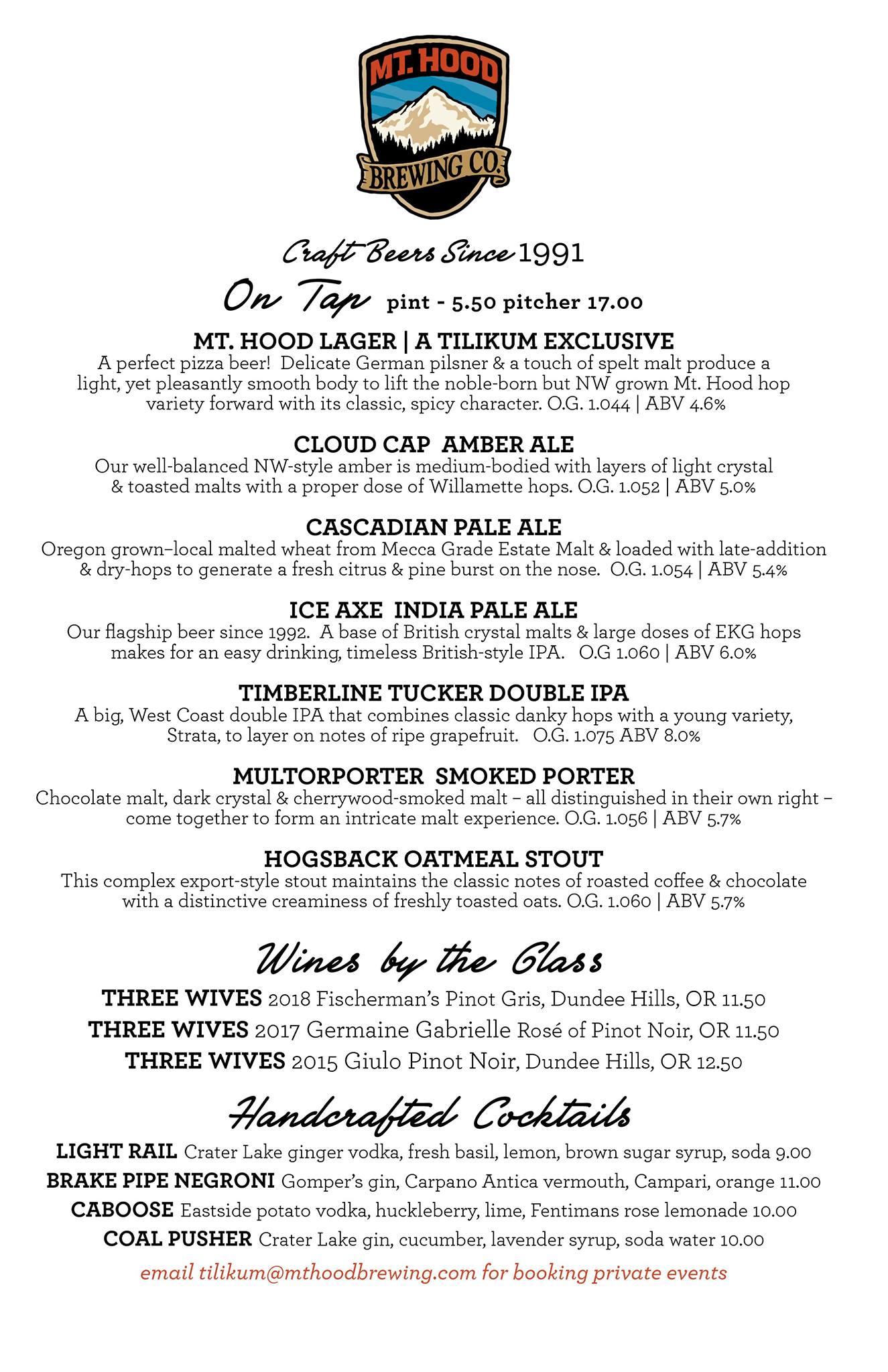 Mt. Hood Brewing – Tilikum Station
401 SE Caruthers St.
Portland, OR 97214