Mt. Hood Meadows Morel Mushroom & Brewers Dinner with pFriem Family Brewers
|
With morel mushrooms in season, Mt. Hood Meadows will bring together the bounty of freshly foraged morels to the 2019 Morel Mushroom & Brewers Dinner. Partnering with pFriem Family Brewers, this dinner will take place on Saturday, June 1st at Mt. Hood Meadows.
Mt. Hood Meadows Executive Chef Matthew Grimsley will prepare the five-course meal that will be paired with seven different beers from pFriem. The dinner will begin at 6:30pm.
Morel Mushroom & Brewers Dinner Menu:
Slider Duo Appetizers: PB&J (pork belly, morel jelly, Pumpernickel toast, hazelnut dust – paired with Oud Bruin), Gruyere & Morel Burger (ground plains Bison, brown butter morel mushrooms, gruyere and spring onion – paired with IPA)
Soup: Creamy Morel Zuppa (Italian sausage, celeriac, sorrel, fennel pollen – paired with Bright Pale Ale)
Salad: Roasted Beet (spring foraged greens, goat cheese, mandarin orange, fig-morel toast, crispy morels – paired with Belgian Strong Dark)
Entree: Double Cap Plate (morel gnocchi & lobster buerre blanc with citrus chili charred flank steak, white asparagus, morel gremolata and carrot puree – paired with Lemon Zest Farmhouse Ale and Oyster Stout)
Dessert: Candied Morel Crepes (cocoa, Frangelico, hazelnut ricotta, orange blossom honey – paired with Frambozen)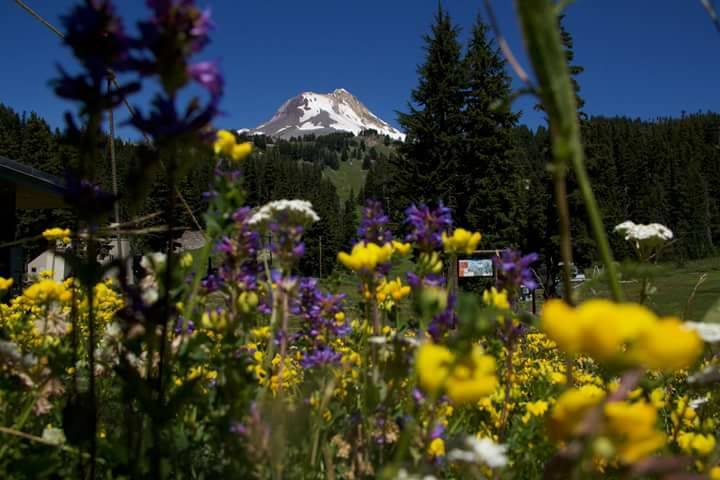 image courtesy of Mt. Hood MeadowsDinner tickets are $79.00 each and includes gratuity. To purchase dinner tickets please click HERE as tickets must be purchased by May 23, 2019.
Mt. Hood Meadows
14040 Hwy 35
Mt. Hood, OR 97041