Mt. Hood Meadows Presents 2018 Twilight Dinner Series
|
Though winter may be over on our nearby mountain, this does not mean that operations at Mt. Hood Meadows end. The popular ski resort that is celebrating its 50th anniversary this year has a summer full of events that are all part of its 2018 Twilight Dinner Series.
This series of themed dinners will be led with menus designed by Executive Chef Daniel DeHay. Beginning on July 14th look for its first themed brewmaster dinner that will be followed up in the coming weeks with a Meteor dinner to celebrate the return of the Perseids, a winemaker's dinner, a spirits dinner and a mushroom dinner.
"Each menu has been distinctively created and paired with the theme of the evening," said Mt. Meadows V.P. of Marketing Dave Tragethon in a statement. "The setting will be our mountain-side Alpenstube restaurant with a full view of magnificent Mt. Hood. As we move into the evening the Alpenglow paints Hood in a vibrant pinks and reds. We will run our scenic chair until sunset, allowing diners to then take a glorious twilight ride and take in the sunset over the panoramic horizon."
Tragethon says those that want to make an evening of it can reserve an RV space (for self-contained RVs or campers only.) Purchasing the dinners, scenic rides and overnight RV spaces online in advance will gurantee you place at a spectacular evening, and get a discount on the lift and RV space.
While three of the dinners are themed with beer (Double Mountain Brewing July 14), wine (Mt. Hood Winery August 18) and Spirits (Clear Creek Distillery September 1); the August 12 Perseids Star Watching Dinner is perfect for families.
"The showers will be dramatic since we have virtually no light pollution on the mountain," said Tragethon in a statement. "We will have a few telescopes available for close up watching, but the big show will be kicking back on the deck or at your RV spot and watching shooting stars blaze across the night sky."
2018 Twilight Dinner Series Event Listing:
July 14 – Brew Fest and Brewer's Dinner followed by a Star Gazing Party Make a day of it and sample some of the finest micro-brews Oregon has to offer at the Brew Fest (Noon – 4 PM). Then make an evening of it with the Double Mountain Brewer's dinner and star gazing on the deck.
https://www.skihood.com/schedule-events/july/summer-brewers-dinner
August 12 – Perseids Star Watching Dinner (Sunday) Executive Chef Daniel DeHay will prepare a beautiful four-course meal with fresh, local ingredients, which will be served on our deck as the sun sets, and end your evening stargazing on the deck.
https://www.skihood.com/schedule-events/august/meteor-shower-dinner
August 18 – Wine Festival Dinner Enjoy the afternoon festival – taste a variety of the Northwest's finest wines from Mt. Hood Winery! Choose your flight and indulge in white wines, award winning Pinot Noirs and our very own Mt. Hood Meadows private reserve labels. Chef Daniel DeHay has designed an extraordinary menu paired with the wines of the Northwest from Mt. Hood Winery.
https://www.skihood.com/schedule-events/august/winemakers-dinner
September 1 – Spirits Festival and Dinner Introducing our first ever Northwest Craft Spirit Festival! Mt. Hood Meadows will team up with a number of local distilleries for this fun and educational filled day. Then we'll present a flavorful multi-course dinner designed around the spirits of the day featuring Clear Creek Distillery.
https://www.skihood.com/schedule-events/september/spirits-dinner
September 29 – Fall Harvest Mushroom Dinner will culminate a day of mushroom hunting with including a five course dinner prepared by our own Chef Daniel and his team. The real stars of this delicious meal are the fall mushrooms this region is so well known for! The chairlift will not be operating for this event.
https://www.skihood.com/schedule-events/september/fall-harvest-mushroom-dinner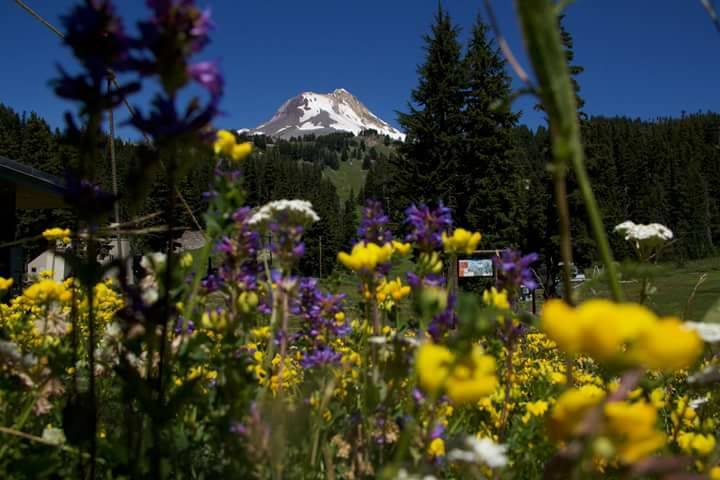 Reservations for each dinner along with RV parking and twilight chair rides can be made at the resort website, www.MtHoodMeadows.com/Summer.
Mt. Hood Meadows
14040 Hwy 35
Mt. Hood, OR 97041