New Belgium Brewing Partners with Niman Ranch on Fat Tire BBQ Collection
|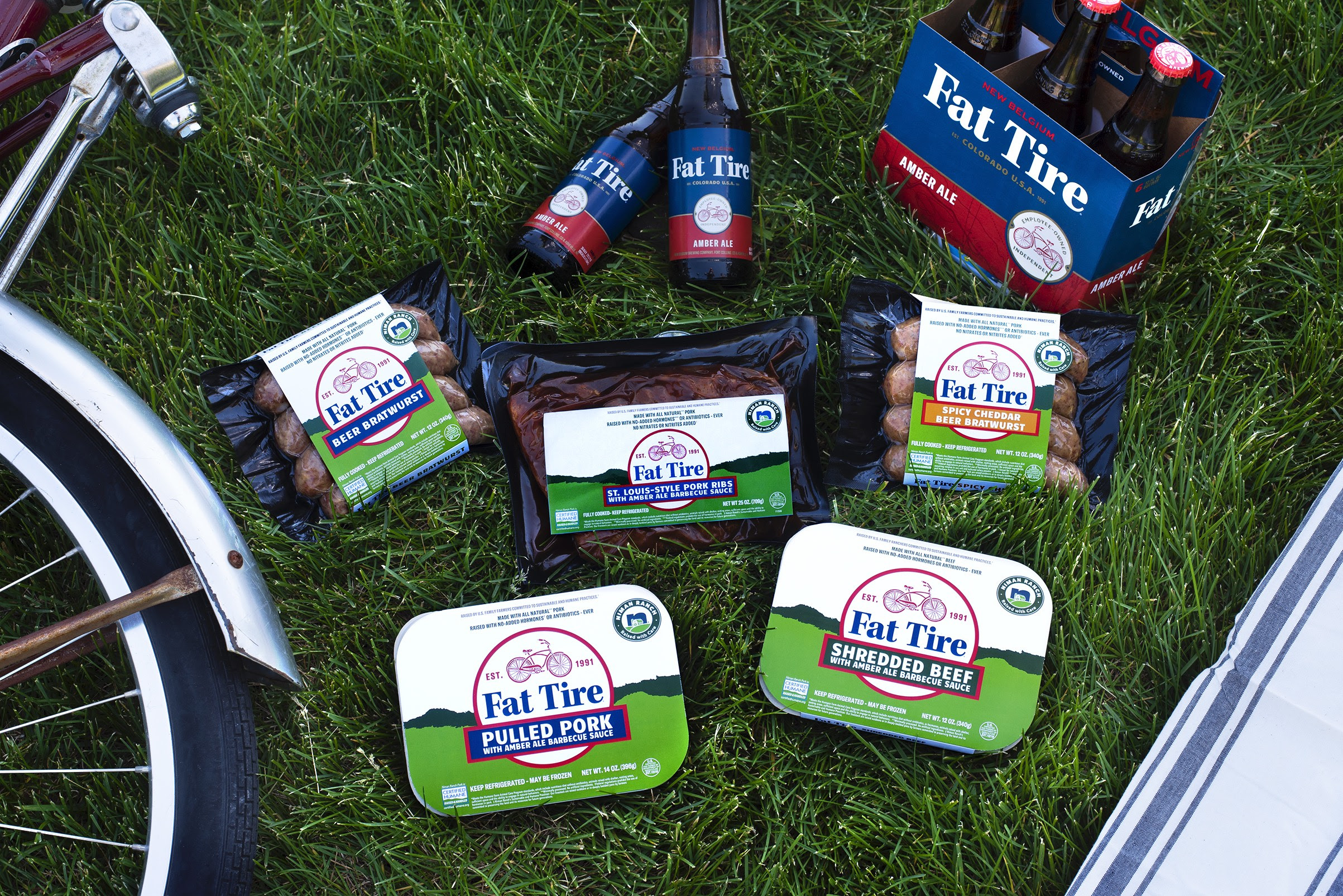 With the summer grilling days dwindling down, New Belgium Brewing has partnered with Niman Ranch on the debut of Fat Tire BBQ Collection. This new collection of meat, perfect for the outdoor grill, is now hitting select grocery stores in time for the upcoming Labor Day weekend.
Niman Ranch only produces Certified Humane pork and beef raised by independent U.S. family farmers. This new collection takes this pork and beef to the next level as it incorporates New Belgium Brewing's iconic Fat Tire Amber Ale. The BBQ Collection is fully cooked so all you need to do is heat and serve, pretty easy.
The new Fat Tire BBQ Collection consists of Fat Tire beer brats, Spicy cheddar Fat Tire beer brats, Pulled pork with Fat Tire BBQ sauce, Shredded beef with Fat Tire BBQ sauce, and St. Louis-style pork ribs with Fat Tire BBQ sauce
For those of us in the Portland metro area you may have to travel a bit to get these new meat selections as the nearest grocer is Rosauers with locations in Hood River, OR and a soon to open location in Ridgefield, WA. You can find a list of the rest of the regional grocers here.
UPDATE 10-15-19: New Seasons Market will be carrying the shredded beef, pulled pork and ribs from the Fat Tire Collecion.