Occidental Wursthaus, The New Restaurant from Occidental Brewing and Urban German Grill Opens Today
|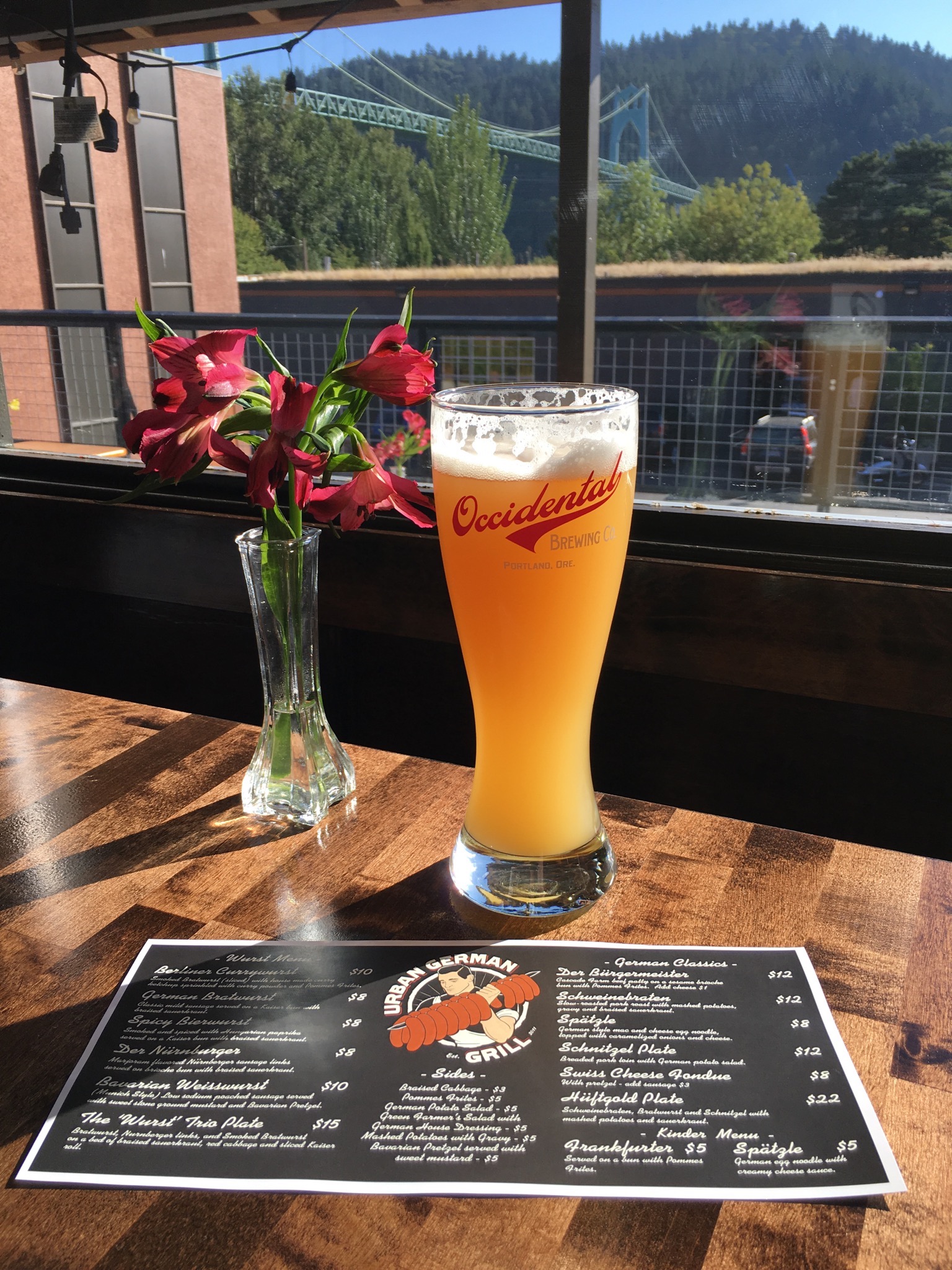 With a picturesque view of the St. Johns Bridge, Occidental Wursthaus will open to the public today. Located in the Cathedral Park Neighborhood of Portland, just west of St Johns, the new German inspired restaurant is collaboration between the five-year-old Occidental Brewing and the popular food cart, Urban German Grill.
Located across the Cathedral Park Place parking lot, directly east of Occidental Brewing, is the home of Occidental Wursthaus. Inside the newly renovated restaurant will be a dining area that is separated from the bar. Plus there is an outdoor area that will offer up some scenic views of the previously mentioned bridge that leads into the hills of Forest Park.
With its opening today, August 2, 2016, Occidental Wursthaus will have hours from 11:00am until 10:00pm. However in the near future the restaurant will open for breakfast that will feature coffee and pastries mainly for the nearby businesses.
Dan Engler and his nephew Ben Engler formed Occidental Brewing 5 years ago to brew German inspired beers for the Portland area. It was also about this same time that David Gluth arrived in Portland from the streets of Berlin, Germany. Soon thereafter he started Urban German Grill to satisfy the German palate here in Portland.
Now after a few months of renovating the former Cathedral Park Restaurant, Occidental Wursthaus is now open. Here at this all ages restaurant, patrons will be able to order Occidental Brewing beers from its eight taps with some wine and cider being available in the near future. The food offerings will be similar to what Urban German Grill currently offers but with a few expanded items that are just not possible from a food cart. The photo below features the current food menu that is followed by a few other photos from the Occidental Wursthaus soft opening last night.
Occidental Wursthaus
6635 N. Baltimore Ave.
Portland, OR 97203.