Old Ivy Brewery to Host Krampus is Coming: Chocolate and Beer Pairing
|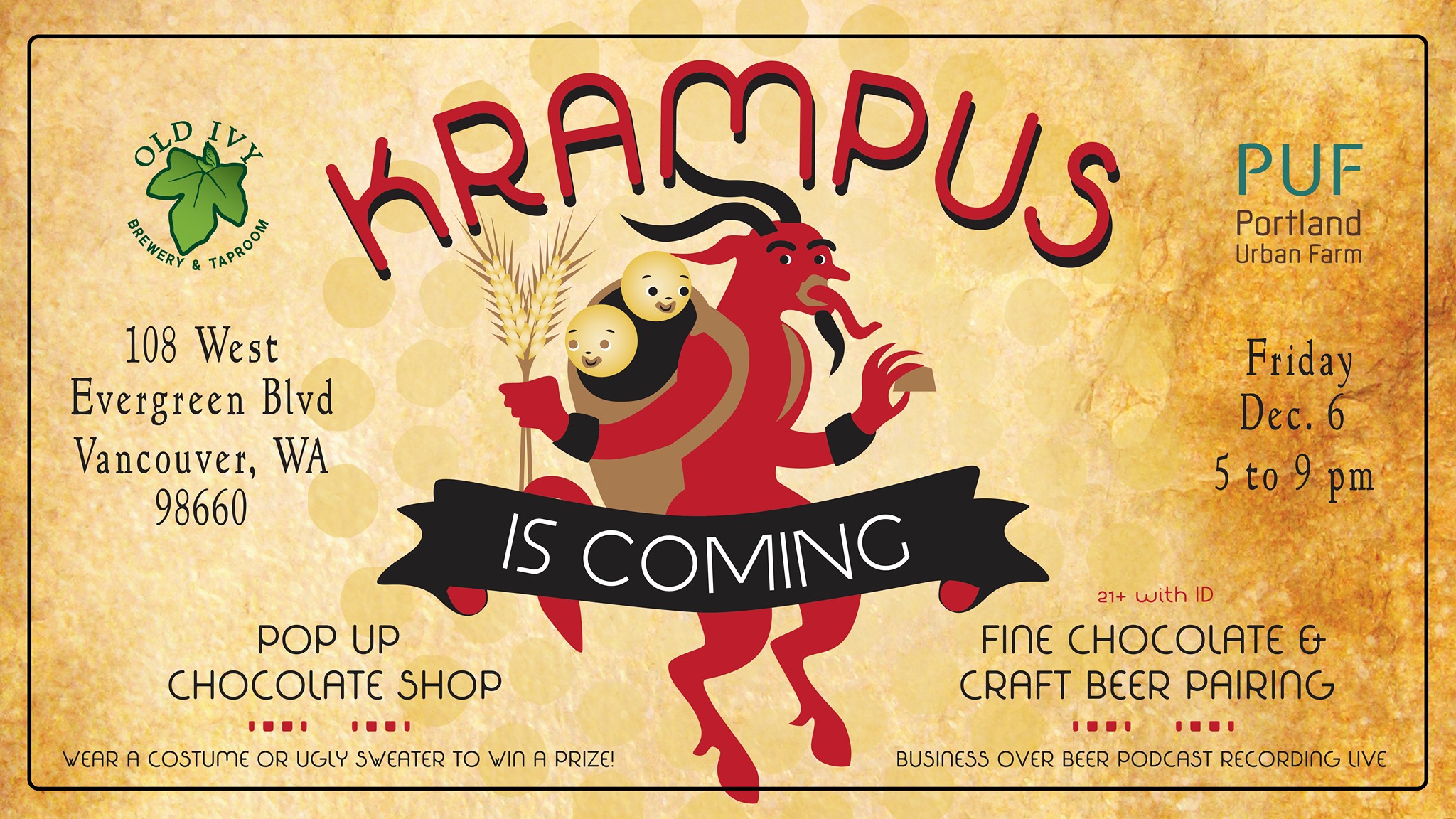 Old Ivy Brewery & Taproom in downtown Vancouver is set to host its Krampus is Coming: Chocolate and Beer Pairing on Friday, December 6th from 5:00-9:00pm.
This one-night Chocolate Pop-Up Shop is being hosted in conjunction with Portland Urban Farm. Since 2017, Portland Urban Farm has been producing locally sourced vegetables and plants, has created a line of Fine Chocolates that will make its debut at Old Ivy Brewery. Plus, Business Over Beer, who will be recording their weekly podcast at the event and will be giving away prizes.
Both Old Ivy Brewery and Portland Urban Farm created an assortment of chocolate and beer pairings for the event. These pairings range in flavor from intense to light.
Tickets to Krampus is Coming: Chocolate and Beer Pairing range from $15 to $39 and can be purchased in advance by clicking here. The entry level price of $15 includes a three sample flight of 1 small piece of chocolate paired with a 2oz beer sample each. Yes, this equates to 3 small pieces of chocolate and 6-ounces of beer. Other flights are available and can be found on the ticket link.
Stay up to date on this pop-up by following the Facebook Event Page.
Old Ivy Brewery
108 W Evergreen Blvd.
Vancouver, WA 98660