Paley's Place to host High on the Hog – A Cannabis Fed Pig Roast with Pono Brewing & Moto Perpetuo Farm
|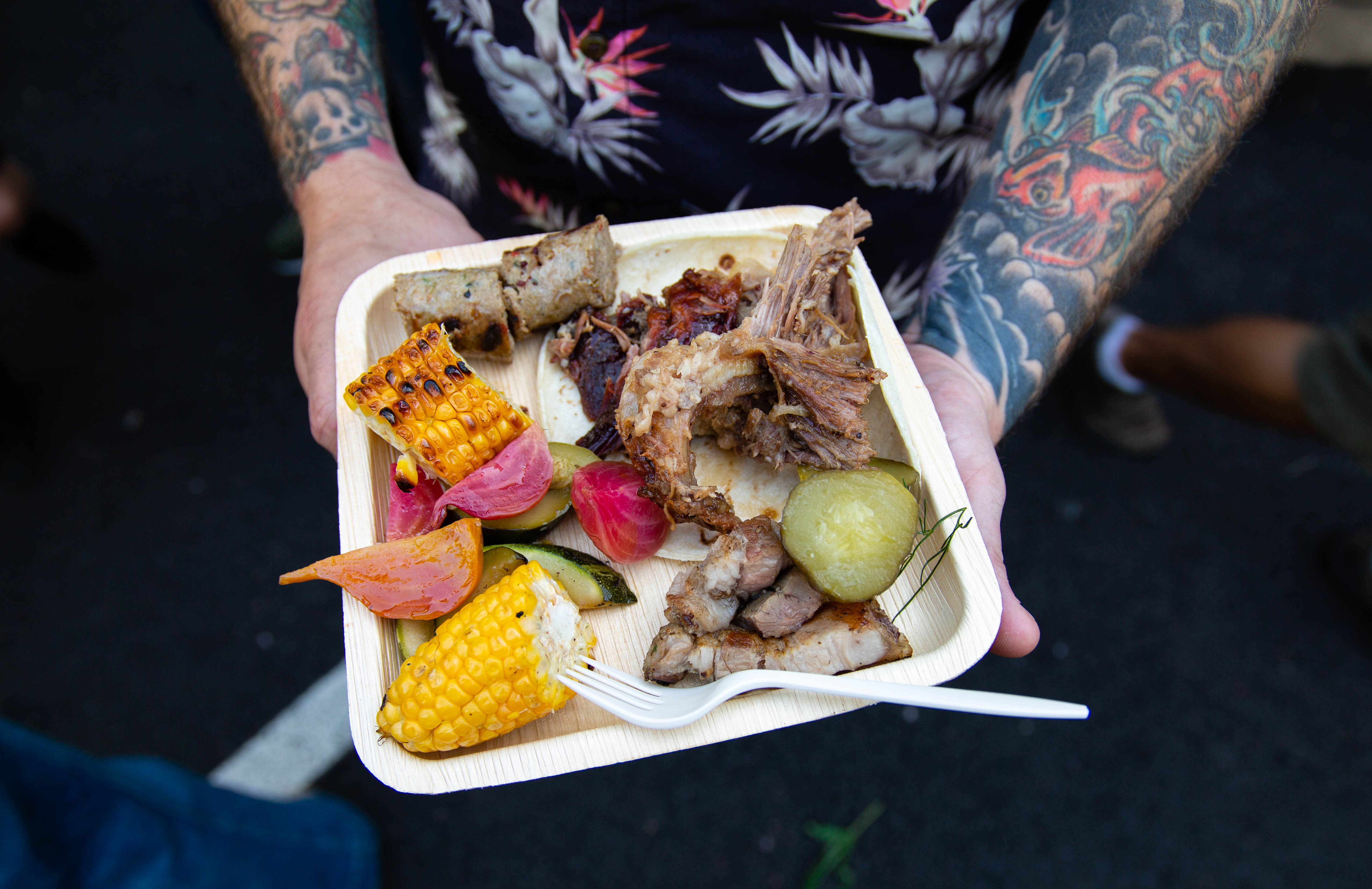 Last summer Paley's Place partnered with Moto Perpetuo Farm to host High on the Hog, a unique cannabis themed feast to the popular Portland restaurant. Well the two are back at it again for a second year when High on the Hog returns on Friday, August 23rd from 5:00-9:00pm.
Chef Vitaly Paley partnered with David and Lori Hoyle of Moto Perpetuo Farm, a Willamette Valley cannabis grow that also raises pigs. The pigs that it raises are fed an organic diet supplemented by leftover cannabis leaves and stalks from the year's three harvests.
An incredibly vigorous plant, cannabis must be continuously pruned, a process that results in considerable plant waste. In an effort to minimize that waste, Moto Perpertuo Farm has looked to an age-old tradition of intentionally feeding "leftovers" to pigs to create distinct flavor profiles in pork.
"We're in a legally recreational cannabis state, which allows us to do this," said David Hoyle of Moto Perpetuo Farm, in a statement. "But it also allows us to tell the bigger story of an integrated farm system and what we believe about raising our animals and producing our cannabis."
To accompany the pig roast on August 23rd, Paley's Place Chef de Cuisine Luis Cabanas and the Paley culinary team will prepare French-inspired side dishes like Flageolette and Lardons, Haricots Verts Almondine and Ratatouille alongside a selection of cheese and charcuterie.
Pastry Chef Lisa Horness will bake classic French Macarons, a Plum Tarte Fine, and Chouquettes as well as Summer Berries & Whipped Crème Fraîche. A full menu can be found below.
To complement the cannabis-fed fare, Pono Brewing will craft a special beer for the event and Bend's Ablis CBD Sodas will be available for purchase.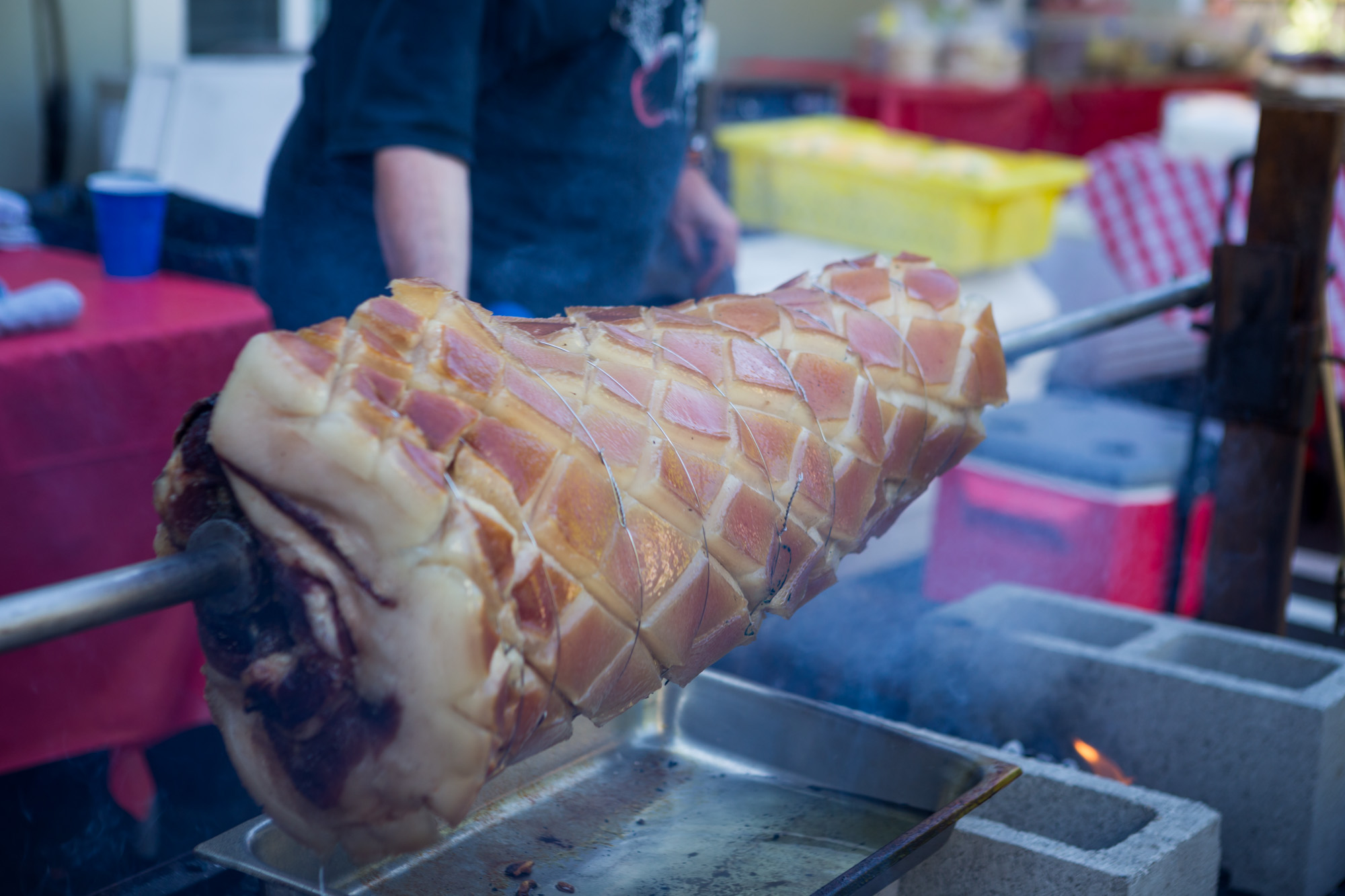 High on the Hog Menu:
Mains
Crépinettes, Garlic Sausages, House-Smoked Ham, Smoked Pork Loin.
Sides
Flageolette and Lardons, Haricots Verts Almondine, Ratatouille, Grand Aïoli, Gougères, Butter Lettuce with Tarragon Aïoli, selection of Cheeses and Breads, House Charcuterie.
Sauces
Assortment of Mustards, Salsa Verde, Pork Jus
Dessert
Macarons, Plum Tarte Fine, Chouquettes Summer Berries & Whipped Crème Fraîche, Fig Dessert.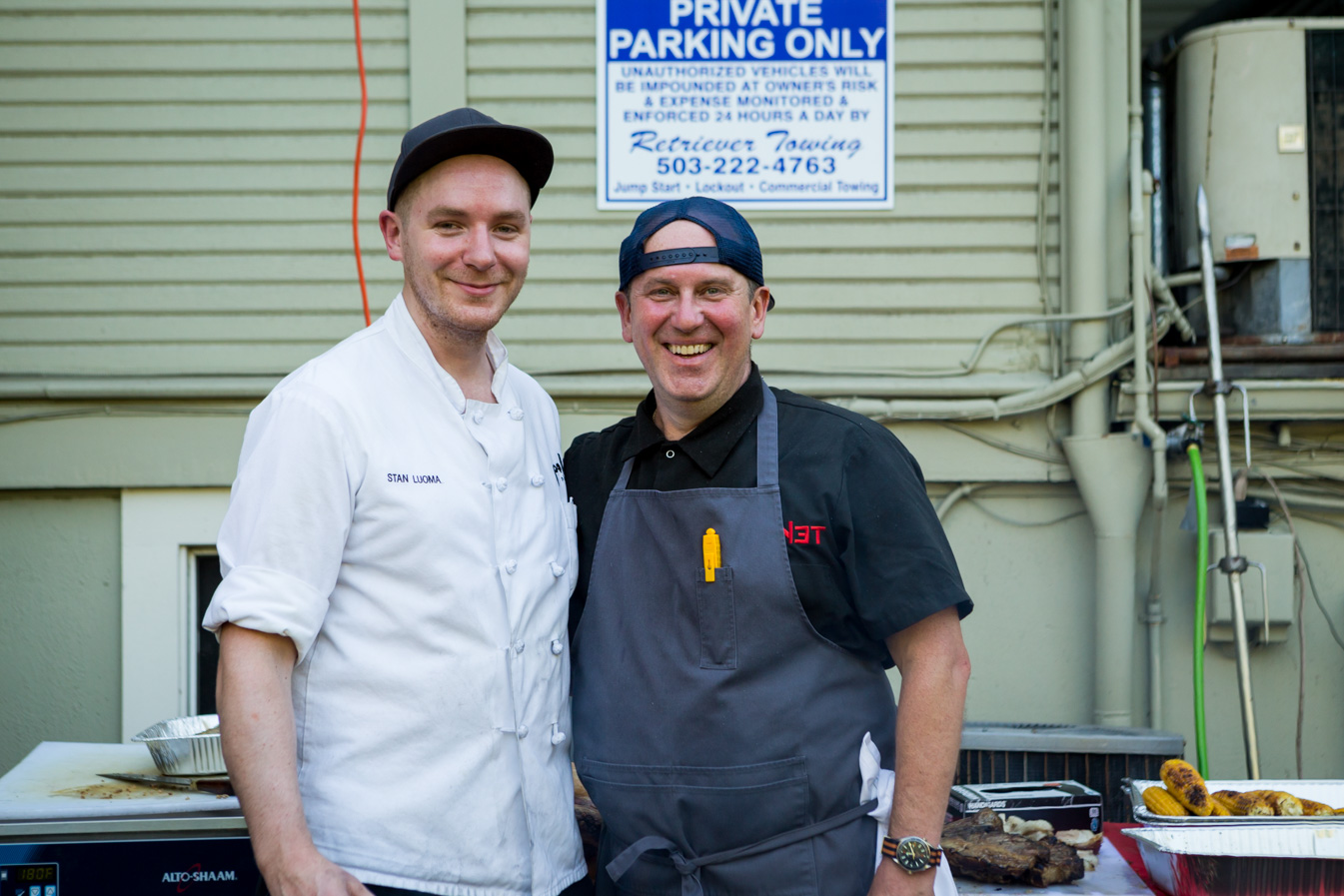 Tickets are $65 per person and are available via the Paley's Place website. Tickets include all food and gratuity. Drinks are available for purchase, including fine French wines like Domaine de la Biscarelle Côtes du Rhône Rouge, as well as a Manoir Kinkiz Cidre from Brittany.
Paley's Place – Back Parking Lot
1204 NW 21st Ave.
Portland, OR 97209