Pelican Brewing Welcomes Dan Micolino As Its New Chef
|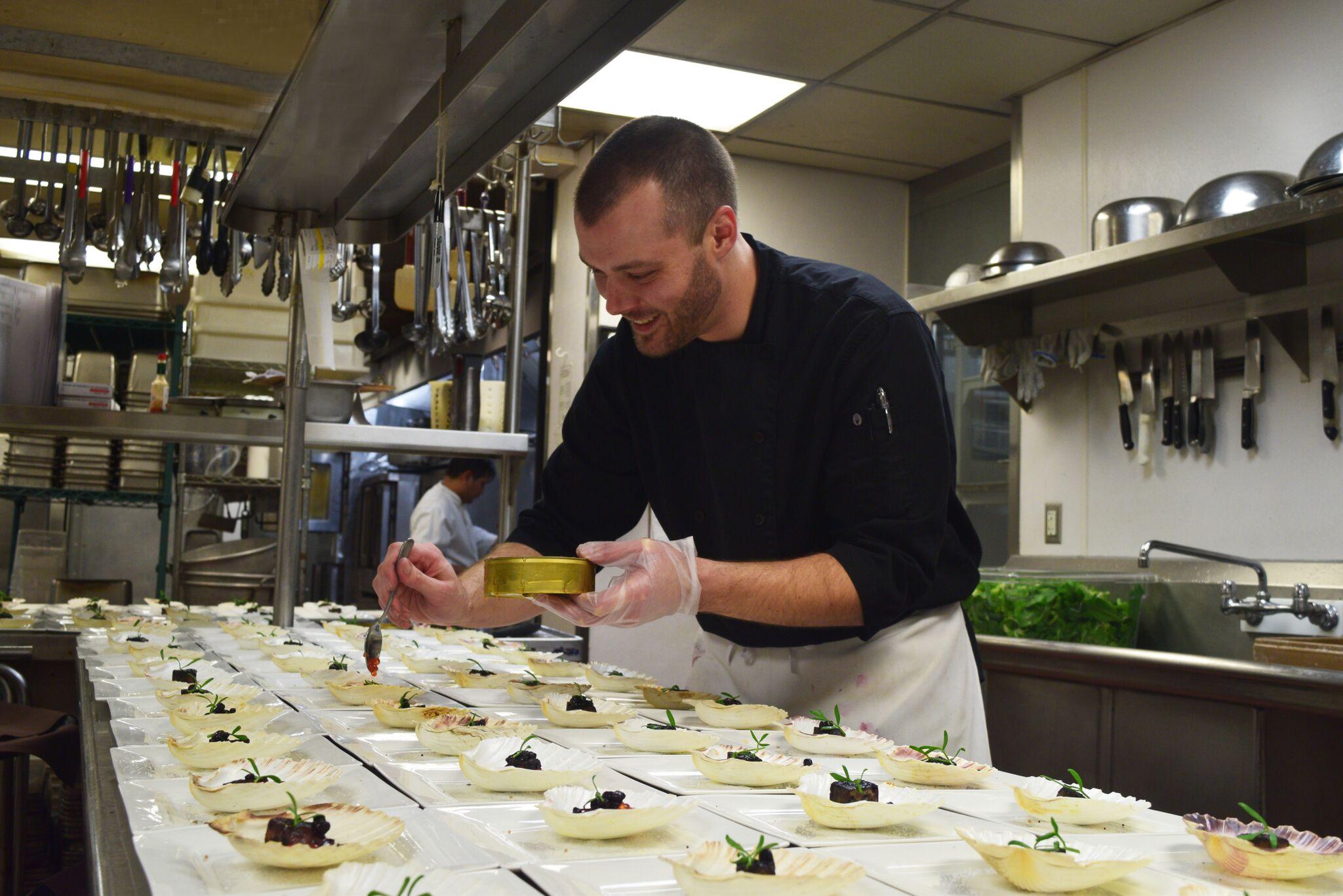 Pacific City, Oregon (March 19, 2018)—Pelican Brewing Company beer cuisine—already rooted in the fresh produce and seafood indigenous to the Oregon Coast—welcomes the inventiveness of another beach-born culinary phenom, Dan Micolino.
Micolino joins Team Pelican as its new research and development chef where he leads the design and refresh of Pelican menus, Brewers' Dinners and special events. He brings a contemporary perspective on how Pelican's award-winning beer is both incorporated into its dishes and paired with meals.
Micolino, who trained with celebrity chef Brian Malarkey at the renowned Burlap (now Searsucker Del Mar) and Herringbone restaurants in San Diego, offers a deep passion for bringing the same focus on flavor, aroma, texture and experience that the brewery brings to every beer it crafts. Micolino boasts an extensive resume in the food industry including leadership roles at the famed Barbarella's in La Jolla, Amaya at the Grand Del Mar, which earned a 5-star Forbes rating under Micolino, and most recently at Yosemite Valley Lodge.
Micolino, who grew up with a chef father and a mom who worked in restaurants much of his childhood, holds a BS in economics from the University of California San Diego as well as a Culinary Arts degree from the San Diego Culinary Institute.
"Dan has a GREAT palate—his use of ingredients, his reverence and care for fresh local produce are really creating some dynamic and unique flavors across the menu," says Ken Henson, co-owner and director of restaurant operations at Pelican Brewing Company. "Dan knows how to seamlessly translate his elegantly-honed fine dining techniques to Pelican's more laid-back, casual beach dining experience without losing its brilliance."
Pelican enjoys a solid history of sold-out Brewers' Dinners and a reputation for some of the most creative beer cuisine available. The brewery looks to Micolino to amplify that reputation and bring out the best from its kitchens and how its extraordinary beers work with its specialties. Just some of the spring specials Micolino has created for Pelican brewpubs include:
Spicy Tsunami Stout Oysters
Pacific Northwest Cured Salmon Flatbread
Shrimp and Dungeness Crab Escabeche
Beer-brined and House-Smoked Pelican 'Beakburner' Chicken Wings
Micolino also created the theme for the Pelican's 2018 Brewers' Dinners—Past, Present and Future. He was inspired to tell the story of Oregon's rich culinary history and relationship to the land and bounty of the sea. With sights set on eco-friendly and sustainable fresh foods, for the January dinner Micolino considered the past: what were the practices of our forefathers, who lived off the land? What did they eat, and why? and how was it prepared?
Next up, Micolino creates the dishes and pairings for the Spring and Fall Pelican Brewers' Dinners which focus on sustainable, eco-friendly Oregon Coast cuisine presently and in the future: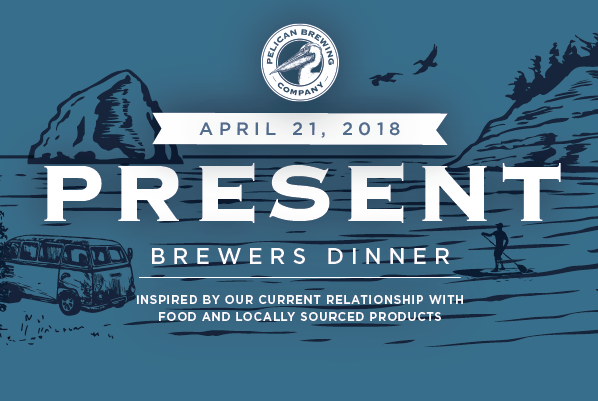 The Present Brewers' Dinner takes place at the Pacific City brewpub on April 21st, 6:30 p.m. to 10:30 p.m. and will celebrate the current local foods, produce and suppliers we love here and now! How did our current brewpub fare evolve from yesteryear? What's all the rage at Pelican brewpubs? What beers is Pelican pouring with its fare? Any seasonal beers to taste? The six-course dinner will feature thoughtful beer pairings for each item.
The Future Brewers' Dinner on Saturday, October 20th features an exploration of future food trends—what will be central to our diets as we navigate sustainability and local production? How will culinary science and technology shape what is on our plates? And how might we pair beers with such future fare?
"I'm a beach kid at heart and I couldn't wait to get back to my roots on the west coast—Pelican offers the perfect fit. Today on the Oregon Coast we are so lucky to be able to source great quality, eco-friendly seafood and locally-harvested fresh produce—and Pelican has access to all of it," says Micolino. "Working in this incomparable culture has inspired me to consider new and unique creations—and just in time for some fresh Spring surprises that pair beautifully with the perfect Pelican beers."
Guests who want to visit Pelican in Pacific City can find exceptional lodging options at the new Headlands Coastal Lodge & Spa or at a variety of other lodging options at Your Little Beach Town.
For more information on Pelican events email us at events@PelicanBrewing.com, call the events manager at 503.965.3674, or visit us here.
About Pelican Brewing Company
Pelican Brewing Company was founded in 1996 by Jeff Schons and Mary Jones in Pacific City with Oregon's only oceanfront brewpub. Celebrating its 21st year, the brewing company has created masterpieces like Kiwanda Cream Ale, India Pelican Ale, MacPelican's Scottish Ale, Tsunami Stout and Doryman's Dark. With the vision, creativity and brewing expertise of founding brewmaster Darron Welch, Pelican Brewing has won over 450 awards including a Silver Medal at the 2016 Great American Beer Festival, 2014 World Beer Cup© Champion Small Brewing Company and Brewmaster of the Year. Pelican Brewing currently distributes 22oz bottles, 12oz bottles in 6-packs, a new mixed 12-pack, and 50 liter and 20 liter kegs via a network of distributors in Oregon, Washington, Idaho, Utah, and Hawaii. The company operates brewing and brewpub facilities in Pacific City, Tillamook and Cannon Beach.