Pono Brewing & Paley Hospitality Collaborate On Bushel & A Peck IPA
|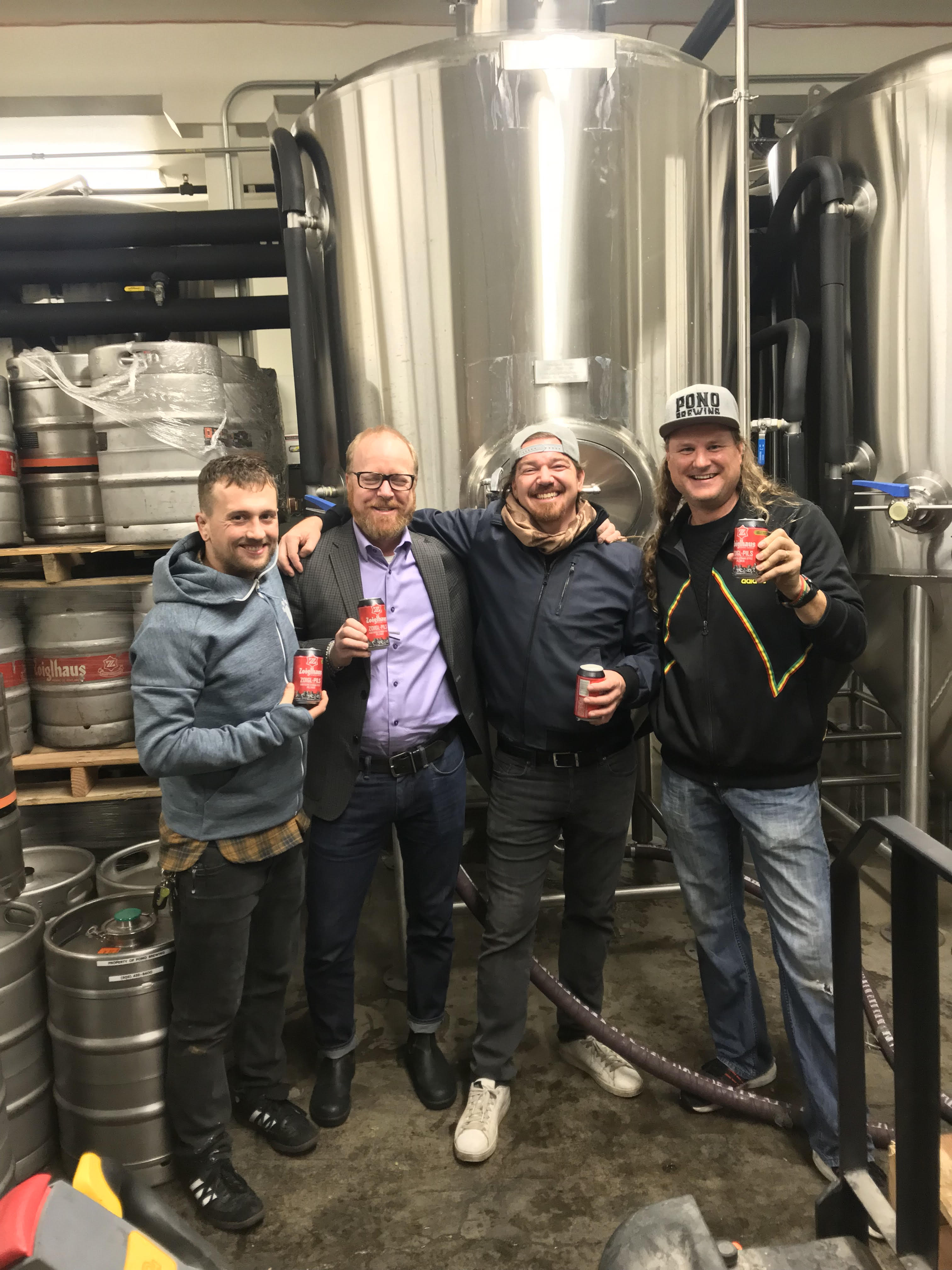 If you've ever spent some time in downtown Portland on SW Broadway, there's one chef that reigns supreme on this major thoroughfare, and that's Vitaly Paley. He operates three restaurants; Imperial, The Crown and Headwaters, all within a few blocks from one another.
Recently Paley Hospitality's Director of Operations, Garrett Peck joined forces with Erick Russ and Larry Clouser from Pono Brewing to collaborate on a brand new beer. What resulted is Bushel & A Peck, an American style IPA. Garrett sourced the malt and hops from local farmers for this special project to make this beer pure Oregon from grain to glass. Bushel & A Peck IPA is a comfortable 5.5% ABV and 62 IBUs.
The release party of Bushel & A Peck IPA will take place at The Crown on Tuesday, November 13th from 5:00-10:00pm. Bushel & A Peck IPA will be paired with a special pie, JoJo Suave, made with Canadian bacon and pineapple. And if you know Erick, he is a huge proponent of pineapple on a pizza!
If you've never been to The Crown you will definitely be in for a treat. Vitaly opened this spot that replaced that Penny Dinner about 1-1/2 years ago and has been serving up the best pizza downtown ever since. Where else can you go to get fried chicken, pickles, ranch, honey and hot sauce all on one pie? Plus they serve up its Scoot & Chaser special of the bartender's choice of a 1-ounce shot and a chaser for only $5.00. It's definitely our go to food spot when at nearby Bailey's Taproom.
Bushel & A Peck IPA will also be available (while supplies last) at Imperial, Headwaters, and The Crown. Stay up to date on this beer release event by following its Facebook Event Page.
The Crown
410 SW Broadway
Portland, OR 97205