Reuben's Brews + Theo Chocolate – 2022 Chocolate Box
|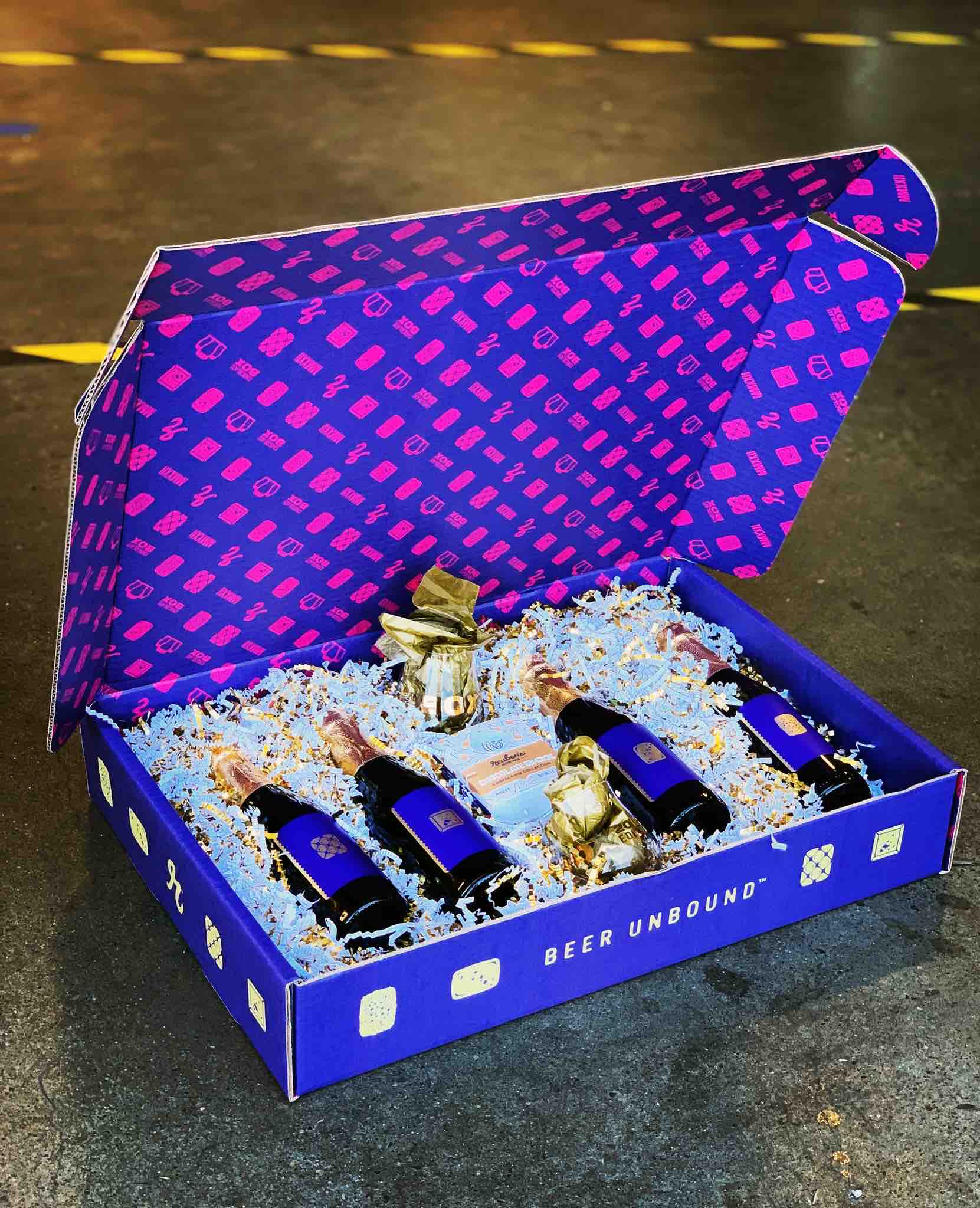 In time for Valentine's Day or to just satisfy your chocolate craving, Reuben's Brews has teamed up with Theo Chocolate for the chocorific 2022 Chocolate Box.
This chocolate flavorful gift box will feature four Reuben's Brews beers – Baharat Ganache, Dark Chocolate & Tart Cherries, Salted Caramel, and Coconut Macaroon Marshmallow – all packaged in 8oz bottles. In addition to the four beers, each box will also contain two custom Sahm tasting glasses, and a limited-edition Theo Chocolate box featuring four custom chocolate confections that are produced with Reuben's Chocolate Box base beer.
Pre-sale of the 2022 Chocolate Box begins today, Tuesday, February 1st at Noon, by visiting ReubensBrews.com/Shop at $100 retail for the box. There is a limit of one box per person. Any orders exceeding this limit risk being cancelled. Boxes will be available for pickup beginning on Friday, February 11th at Reuben's Taproom in Seattle, WA.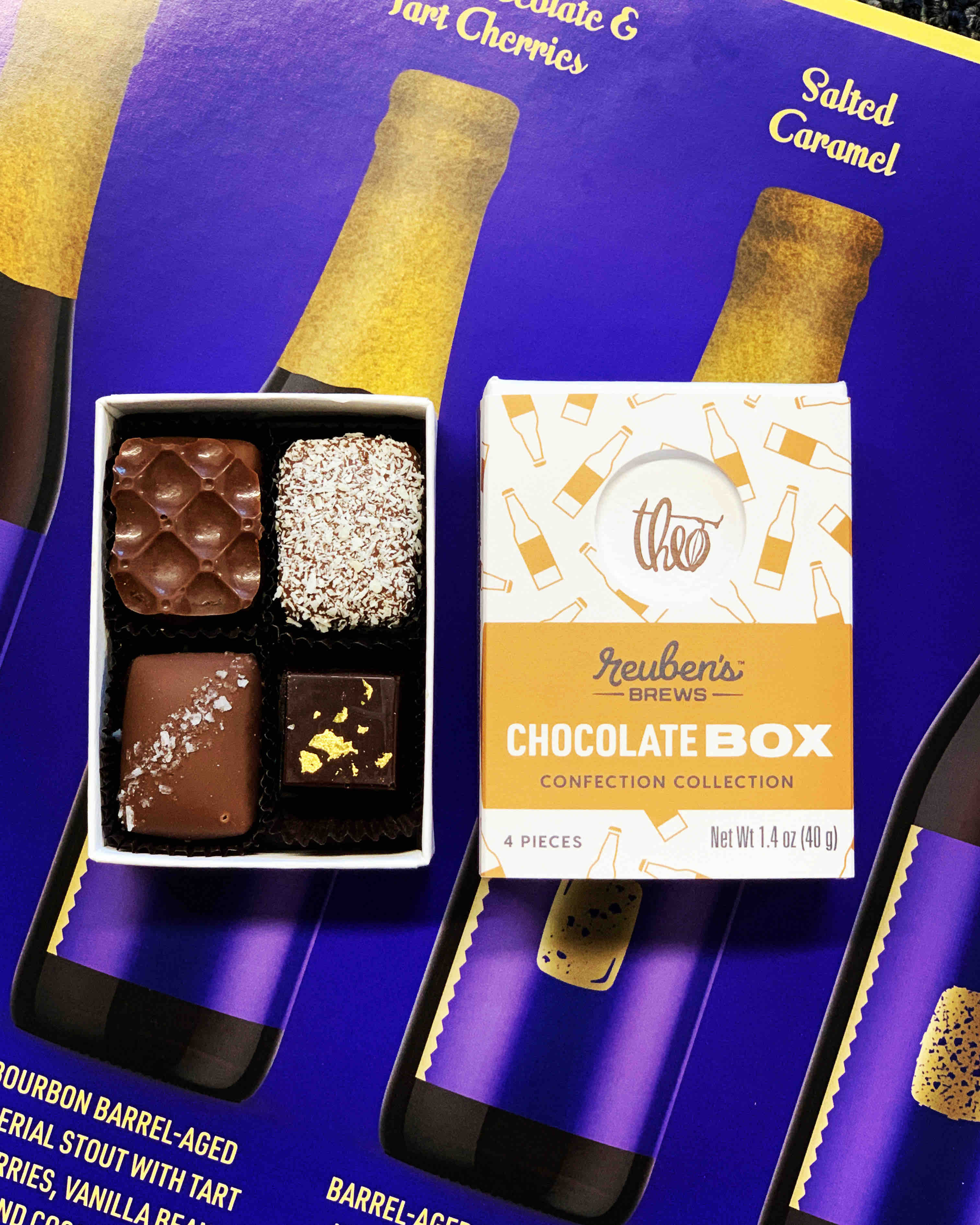 The 2022 Chocolate Box features the following four beers, all brewed with Theo cocoa nibs:
Baharat Ganache – First released in 2020, this Chocolate Box blend features Baharat spice and is an intriguing, inviting spiced stout
Dark Chocolate & Tart Cherries – Featuring tart cherries and rich Theo cocoa nibs, this beer evokes indulgent dark chocolate with a balancing tartness from cherries
Salted Caramel – The barrel-aged barleywine is infused with Theo nibs, vanilla beans, and has a pleasing savory salinity that balances the sweet caramel flavor of the base beer
Coconut Macaroon Marshmallow – The best of all worlds: toasted coconut, cocoa nibs, and vanilla create a luscious beer to pair with the chocolate-and-coconut marshmallow in the Theo chocolate confection box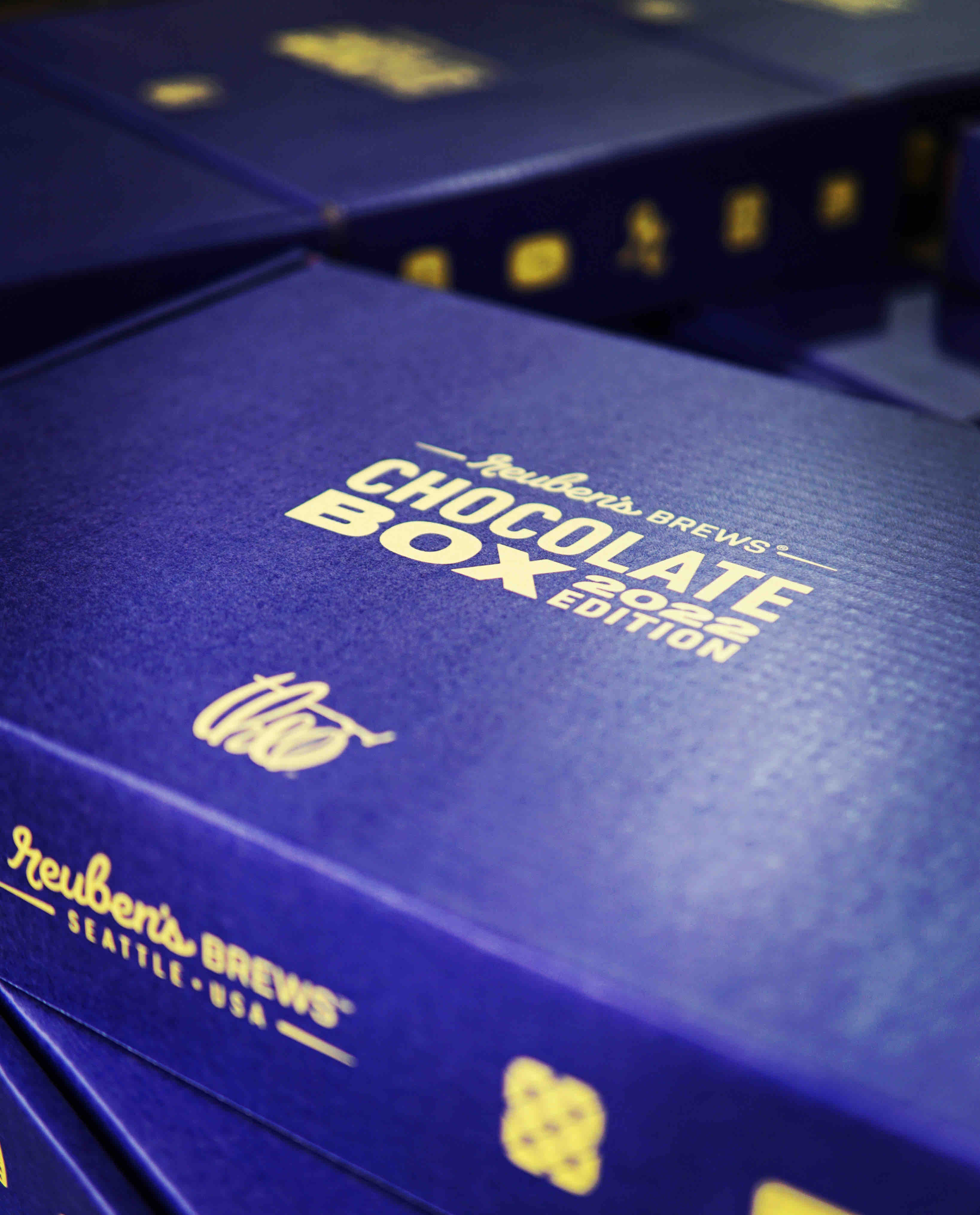 Reuben's Brews – Taproom
5010 14th Ave NW
Seattle, WA 98107