Rogue Ales Presents The First Thursday Battle of the Bays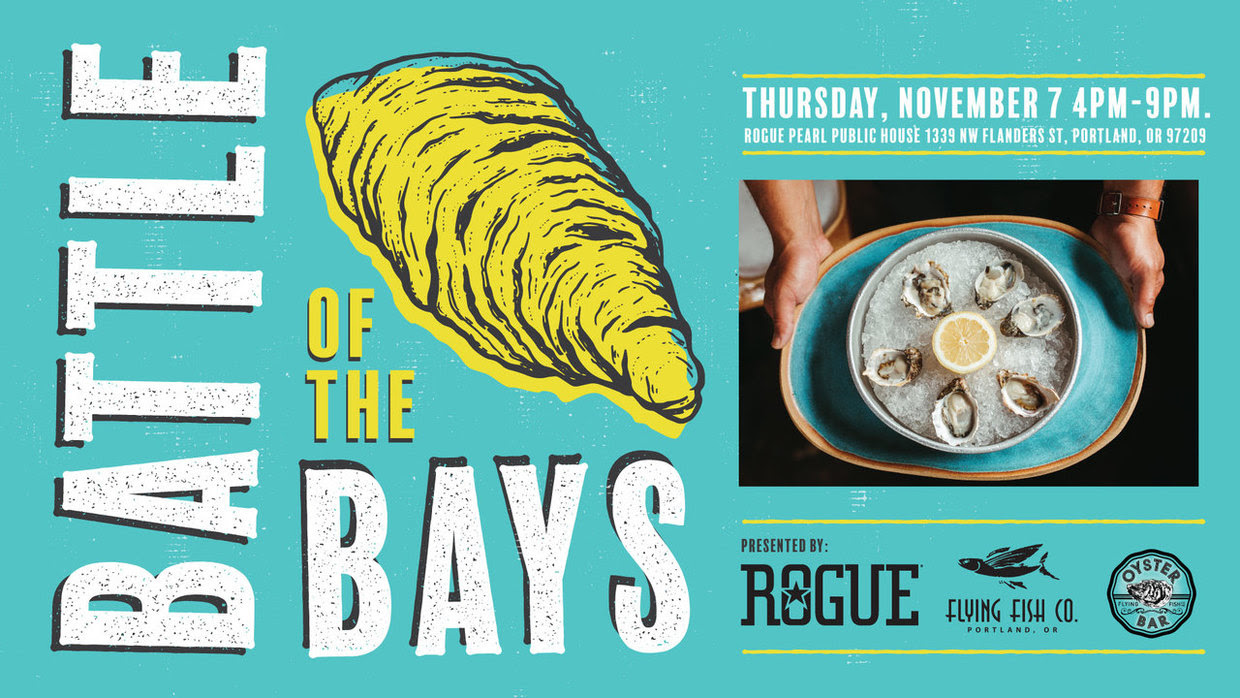 When First Thursday returns to Portland's Pearl District on Thursday, November 7th, Rogue Ales will present The First Thursday Battle of the Bays. This new beer and oyster event will pit oysters from Coos Bay, Yaquina Bay, and Netarts Bay paired with specially selected Rogue beers during the evening.
Flying Fish Co. will be providing the oysters on Thursday from 4:00-9:00pm. Its oysters will be paired with select Rogue beers. Oysters are $2.50 each and beer tasters are $2.00 each.
Rogue Pearl Public House
1339 NW Flanders St,
Portland, OR 97209
About The Author
DJ
D.J. is a Portland, Oregon based writer that spent his formative years in the Midwest. With over 25 years under his belt of drinking beer at festivals across America and the world, he has developed a strong appreciation and understanding of craft beer and the industry that surrounds it. He can be found in any of the great breweries or beer bars that make Portland the best beer city in the world. His writing can also be found in the archives of Northwest Brewing News and can be followed on Twitter and Instagram at @hopapalooza.