Saraveza To Expand Its Food Menu After A Kitchen Remodel
Wednesday, September 21st, 2016: Saraveza will be closing its doors on Sunday, Sept 25th at 3pm after the Packers play the Lions for a kitchen upgrade. (The tentative plan is to re-open on October 7th in time for Peche Fest that takes place on October 8th, but delays can happen in the construction process.)
Since opening in October 2008, Saraveza has focused on educating and delighting patrons about beer and the craft beer industry.  With a focus on food, Saraveza has always provided a menu made with meals from scratch.  With this remodel and the addition of a hood and more space, the kitchen crew will be able to get creative and provide more food options.
"It's exciting to focus on food with the same energy and passion we've directed at beer all these years," says Saraveza publican, Sarah Pederson.  "Our customers pay attention to what they are putting in their mouth and it's important to me that Saraveza is giving them the best of both worlds."
Led by Chef Dustin Gettmann (pFriem, Pok Pok NY and Meriwethers), Saraveza's kitchen will announce a new menu in early October.  Filled with surprises, as well as a consistent nod to Saraveza's Midwest roots, Gettmann will focus on seasonal dishes that go well with, yep you guessed it….beer.
Under the direction of Clark Prather, Saraveza's Beer Buyer and Events Coordinator, Saraveza will continue to be a strong voice for the beer world, showcase a delicately curated draft and bottle selection and host beer events and festivals.
Saraveza will announce its re-open date in early October and host a grand re-opening party on Saturday, October 15th, Saraveza's 8th anniversary.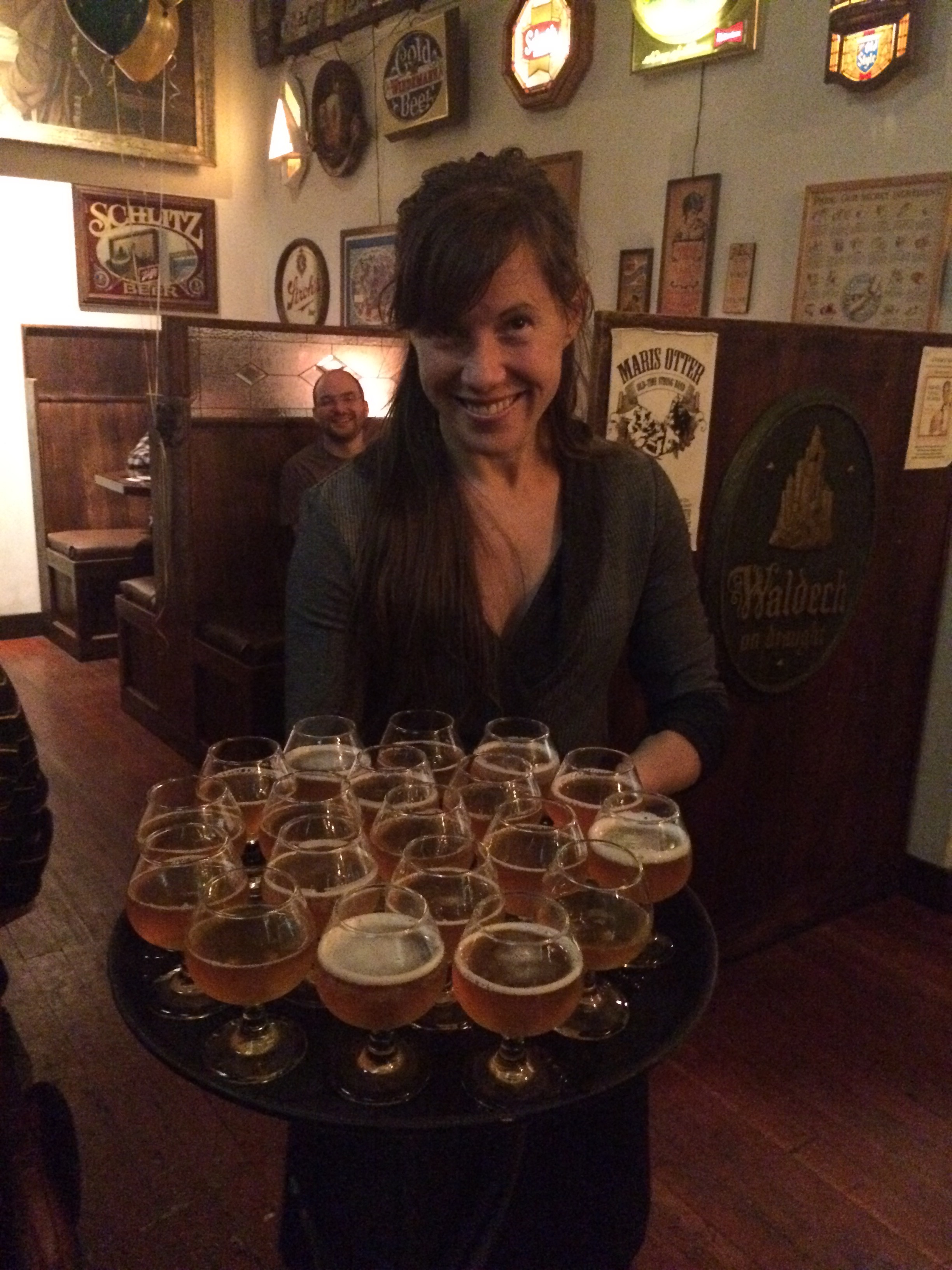 While Saraveza is closed….
Saraveza's next door neighbor and sister speakeasy, Bad Habit Room, will open its bar and kitchen from 4pm – 10pm during the closure (except closed for private party on Thursday, Sept. 29th). This will include our largest beer garden yet – a combination of Saraveza and Bad Habit Room's outdoor seating.
About The Author
Brewpublic Staff