Sasquatch Brewing Reopens in NW Portland with New Food Purveyor – Must Love Dogs
|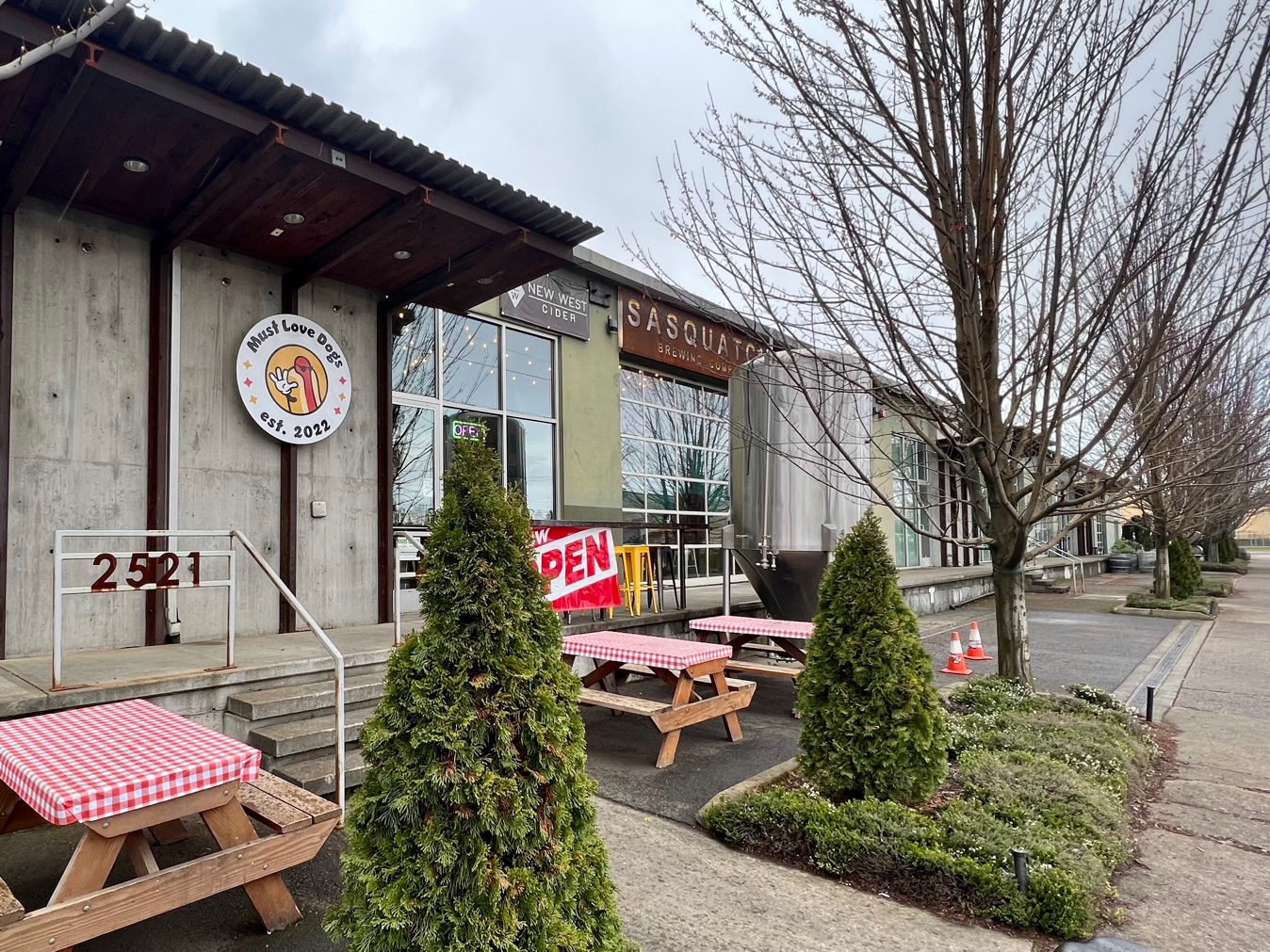 One brewery taproom that has been shuttered for the past two years recently reopened its doors to the public. Sasquatch Brewing Co. closed the doors to the public at its taproom and brewery space in Northwest Portland during the early days of the pandemic as it continued on at its original brewpub location in Southwest Portland. Sasquatch continued brewing and making New West Cider at its NW Portland production space but the taproom remained closed until recently.
When Sasquatch Brewing decided to reopen its NW Portland taproom, the brewer decided to go with a new food purveyor, Must Love Dogs. The taproom that's located at the front end of the Sasquatch Brewing remains fairly similar to as it was two years ago. This includes the beautiful mural painted by Chris Bigalke and Julia Skerry of Glowdeer remains fully intact. There are plenty of communal tables and four outdoor picnic tables and even an outdoor bar rail.
What has changed at Sasquatch is the food menu. Now it boasts an array of gourmet hot dogs all created by Must Love Dogs. The six varieties of encased meats include the Greek Dog (bratwurst, pickled onion, diced tomato and feta); Caprese Dog (double-smoked bacon sausage, hazelnut pesto, red onion, sliced mozzarella, roma tomato); and a BBQ Dog (double-smoked bacon sausage, housemade BBQ sauce, cheddar, chopped bacon).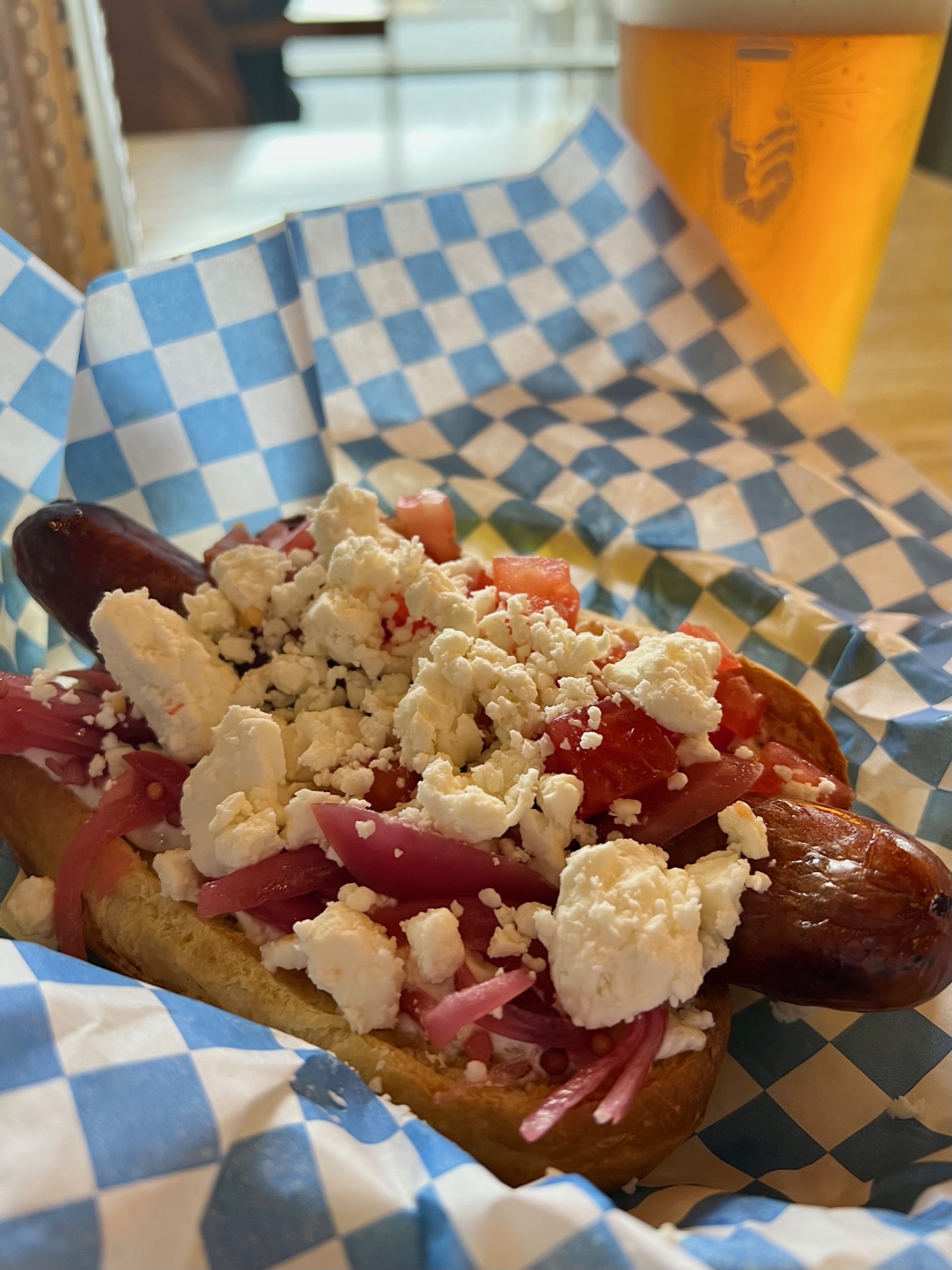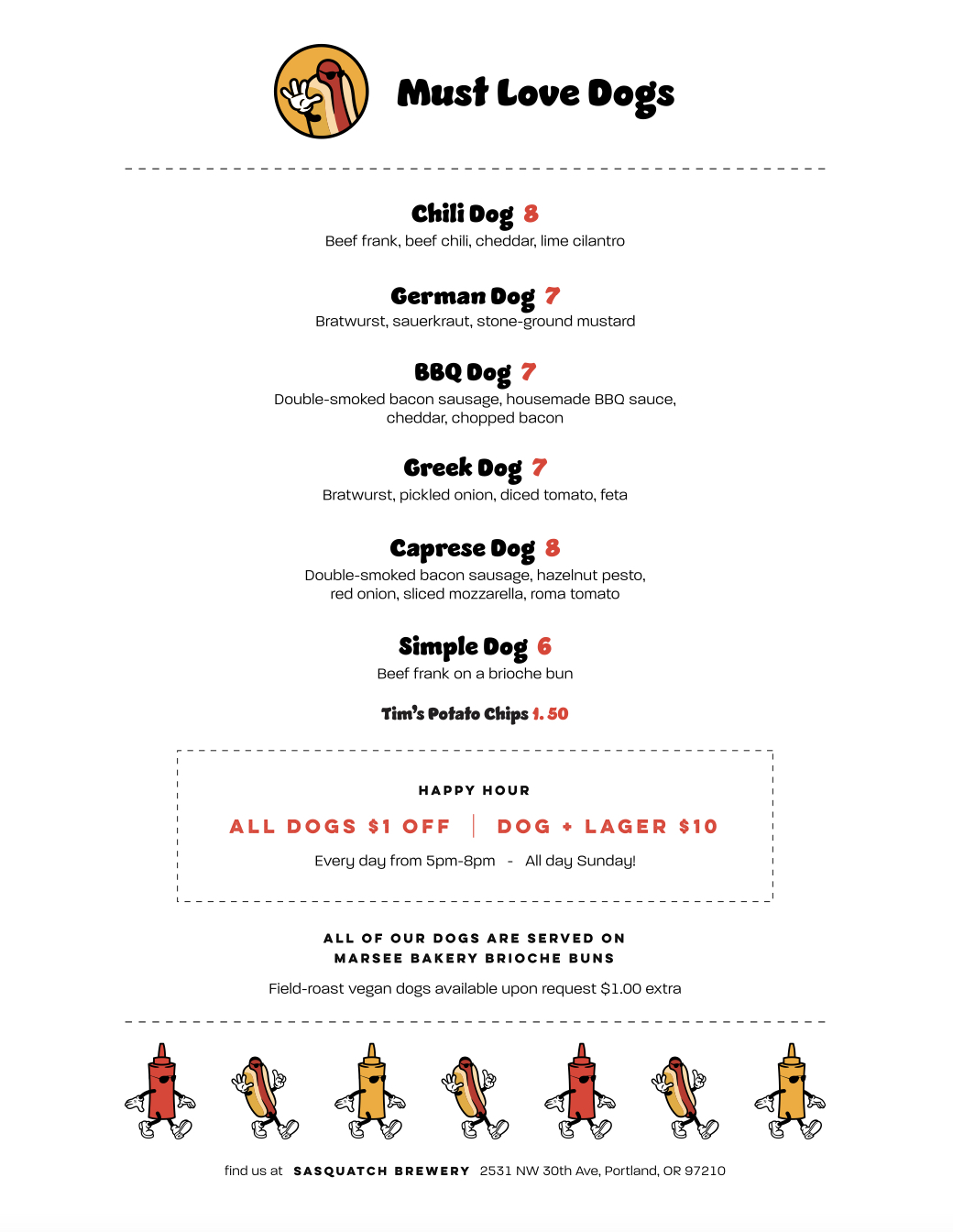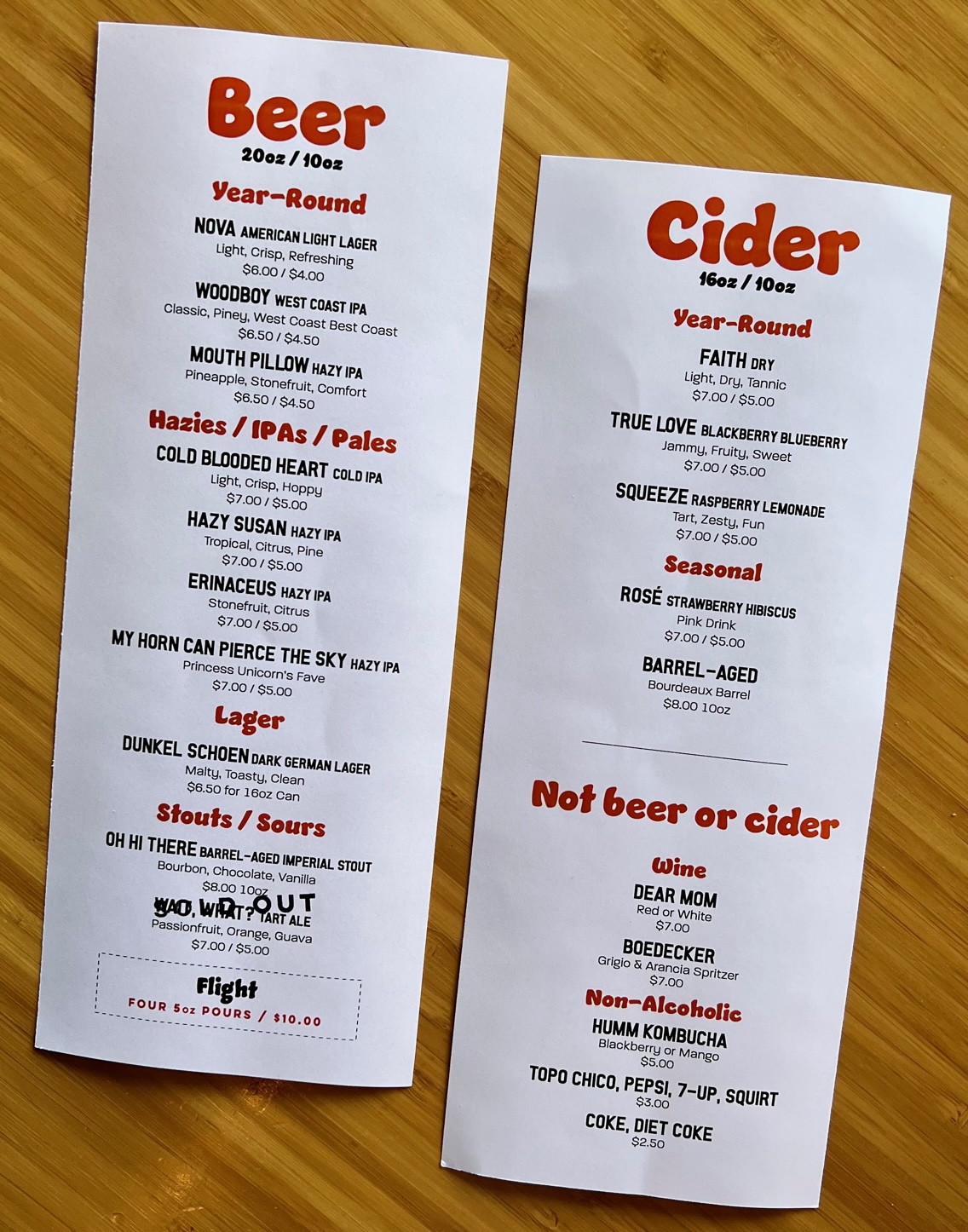 All of the encased meats are made by local supplier, Zenner's Sausage served in a brioche bun with a field-roast veggie dog available as well for just an additional $1. The menu of hot dogs range in price from $6 to $8, throw in a bag of Tim's Potato Chips for an extra $1.50. During Happy Hour, that's daily from 5:00-8:00pm and all day on Sunday, all dogs are $1 off or grab a dog and a Sasquatch lager for just $10.
Sadly there's no Chicago Dog on the menu, but hopefully for not too long. The dogs arrive in a basket and are fully loaded with toppings. There's plenty of napkins handy as these dogs can get a tad messy when devouring them!
The beer list features the Sasquatch Brewing's three year-round beers – Nova American Light Lager, Woodboy West Coast IPA, and Mouth Pillow Hazy IPA. These beers are complimented by a handful of half dozen or so of rotating beers. We really enjoyed the Woodboy IPA during our visit last night.
Then Sasquatch's cider company, New West Cider has five ciders on tap, including three year-rounds and two seasonals. Look for staples such as Faith, True Love and Squeeze, as well as an assortment of rotating handles including our new hazy My Horn Can Pierce The Sky and a delicious tap-only barrel-aged cider.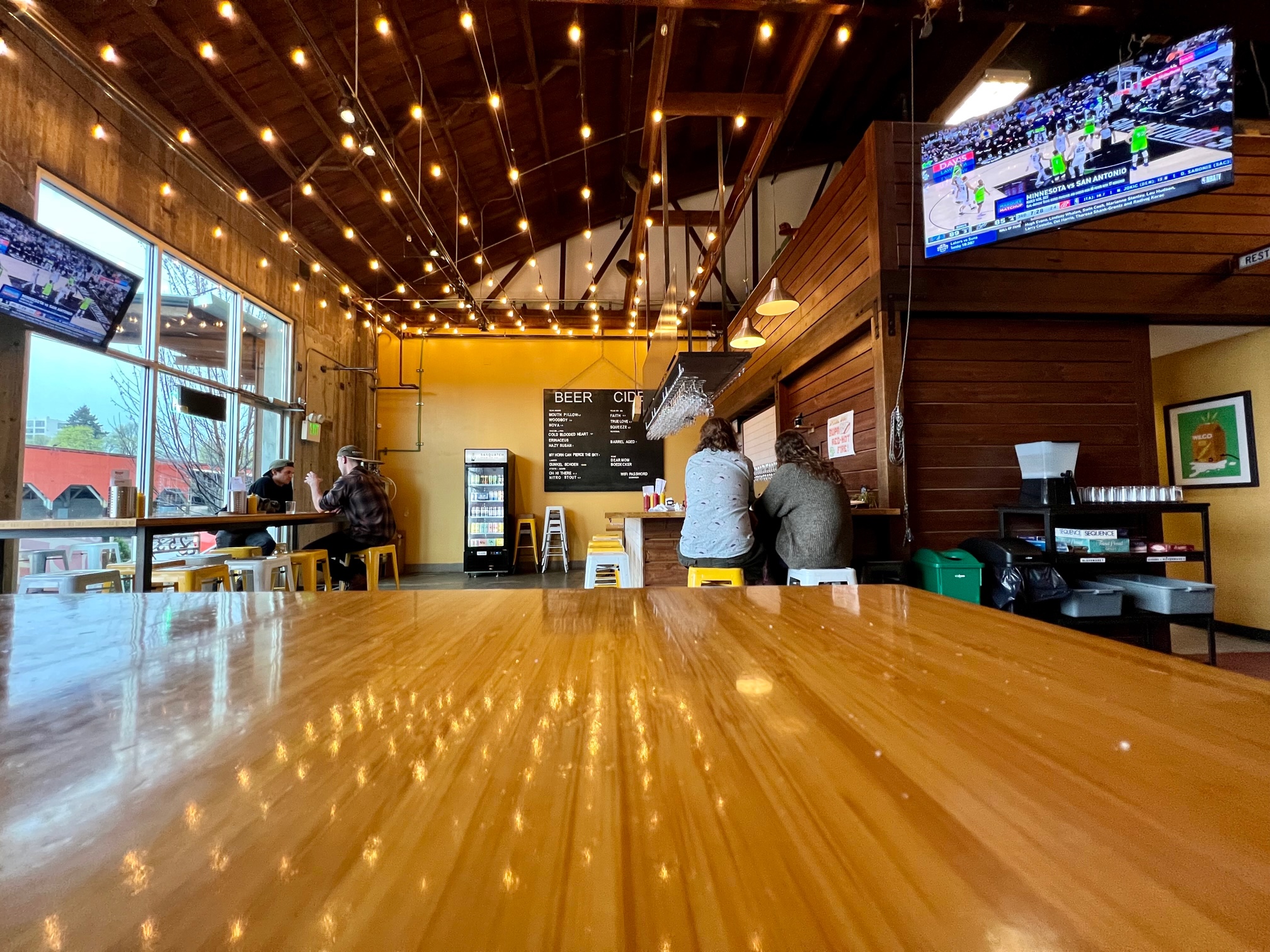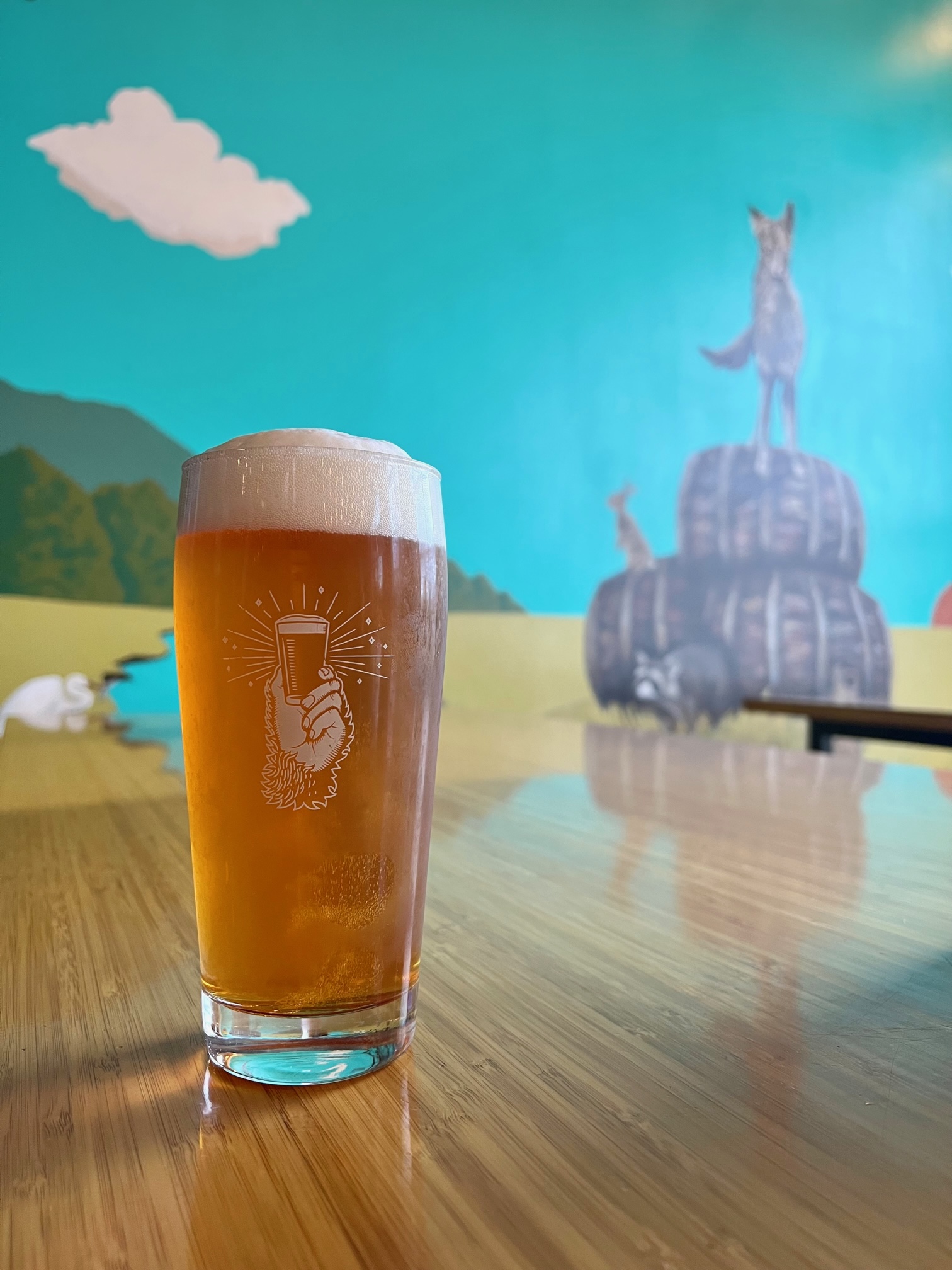 Sasquatch Brewing Co. – NW Portland is family friendly as kids are allowed anywhere except the nine bar seats! Hours are daily from 11:00am-8:00pm with Happy Hour daily from 5:00-8:00pm and all-day Sunday!
Sasquatch Brewing Co. – NW Portland
2531 NW 30th Ave.
Portland, OR 97210