The Beer Here: craft beer events for the week of December 4-11
|
Baerlic Bottle Release Party
WoodWorker Iniquitous Bourbon Barrel Aged Stout
2 p.m. Friday Dec. 4, Baerlic Brewing Co., 2235 SE 11th Ave.
Baerlic Ben and Rick release the newest beer in their WoodWorker barrel-aged bottle series, Woodworker Iniquitous Bourbon Barrel-Aged Imperial Stout, which they tell us is "a devilishly drinkable imperial stout bursting at the seams with bitter chocolate, bourbon spice and vanilla that finishes rich, roasty and dry. They'll tap it this afternoon at the taproom, where you'll also find a limited run of 500 ml bottles that are hand bottled, wax-dipped for sale $12 each (three-bottle limit per person.)
Wingman Tap Takeover
6-8 p.m. Friday Dec. 4, the Beer Bunker, 7918 S.E. Stark St.;
Montavilla's Beer Bunker will pour a great selection of beers from Wingman Brewing of Tacoma. Look for Miss-B-Haven Tripel, We Cran Do It lightly sour cranberry and Ace IPA on tap along with bottles of Stratofortress Belgian Strong Dark Ale. It's also the third Annual Merry Montavilla Stark St. Pub Crawl/Ugly Sweater Night so there will be no shortage of merriment.
Frankie Claus Release
4 p.m. Friday Dec. 4, Migration Brewing, 2828 NE Glisan St.;
Migration celebrates the season Frankie Claus, an 11.8 percent Belgian Chocolate Stout on draft or in limited bottles – 144 total.
Holiday Ale Fest
Friday-Sunday Dec. 4-6, Pioneer Courthouse Square, 701 S.W. Broadway, $35 includes mug and 12 tix.
The popular festival continues with more than 50 specialty ales that have either been brewed specifically for the event or are hard-to-fine vintages, underscoring its reputation as one of finest gathering of winter beers anywhere in the nation.
30 Years in Woodstock
2-6 p.m. Saturday Dec. 5, Woodstock Wine & Deli, 4030 S.E. Woodstock Blvd.;
Help celebrate the 30th anniversary of this fine bottle shop, one of Portland's originals. Owner Gregg Fujino has always been a strong supporter of Oregon brewing and over the years has had any number of tastings, including big winter beer tastings and events devoted to flights of Sierrra Nevada Celebration. There'll be tastings from several wineries and half a dozen Oregon breweries as part of Saturday's festivities, which include a taste of Piper-Heidesek Champagne from a nine-liter bottle…
21 Days of Festivus
Sunday Dec 6 – Thursday Dec. 19, Imperial Bottle Shop, 3090 S.E. Hawthorne Blvd.;
Imperial thanks its customers with three weeks of daily giveaways on their Facebook page with the grand prize being a growler-a-week for all of 2016. They're also tapping special holiday beers throughout, such as Fremont Brewing's Bourbon Abominable, Anchor's Our Barrel, and Stone's Xocoveza.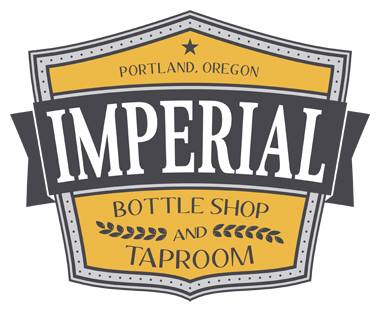 Yard House/Rogue Spruce Tip IPA Tapping
Monday Dec. 7, Yard House, 888 S.W. Fifth Ave.;
The restaurant chain celebrates 19 years and its long relationship with Rogue Ales with a special, limited-release beer: Rogue Spruce Tip IPA, which gets tapped Monday at all locations. From the press release: "With hints of citrus, spruce and fruit on the nose, Spruce Tip IPA comes through with solid caramel malt flavor mid-palate followed by a pleasant sharp, clean finish."
Stone Winter Beer Party
6-9 p.m. Wednesday Dec. 9, NW IPA, 6350 S.E. Foster Rd.;
Stone will be in the N-Dubs house with stellar line up of beers including odd year release Chai Russian Imperial Stout, Enjoy By 12/25/15 and Xocaveza, and they'll raffle off a three-liter bottle Double Bastard.
Ecliptic Tasting
5-7 p.m. Thursday Dec. 10, Belmont Station, 4500 S.E. Stark St.;
Talk beer and hang with with one of Oregon's best-loved brewers, John Harris, who'll be bringing some special treats to this tasting.
Jingle Barrels
5-8 p.m. Thursday Dec. 10, Imperial Bottle Shop, 3090 S.E. Hawthorne Blvd.; $10 for four-beer sampler tray $13 for beer/cookie pairing.
Warm up with a special taplist from Crux Fermentation Project, featuring their barrel-aged [BANISHED] series — plus homemade Christmas cookies to pair with the beers.
Better Off Red Flanders Red Ale
Marionberry Rollup
Freakcake Oud Bruin
Candied Fruitcake Balls
2014 Tough Love Imperial Stout
Spiced & Salted Gingerbread Cookie
2015 Tough Love Imperial Stout
Espresso & Dark Chocolate Coconut Macaroon
Tacky Sweater Party
6-11 p.m. Thursday Dec. 10, Migration Brewing, 2828 NE Glisan St.;
Join the Make-A-Wish Emerging Leaders Board for the annual holiday tacky sweater party and Migration Brewing will donate 20 percent of sales from the evening.
Contact John Foyston with info on your beer events at johnfoyston@comcast.net
Cheers!