The Rogue Hop Experience Comes To Rogue Eastside Pub & Pilot Brewery
|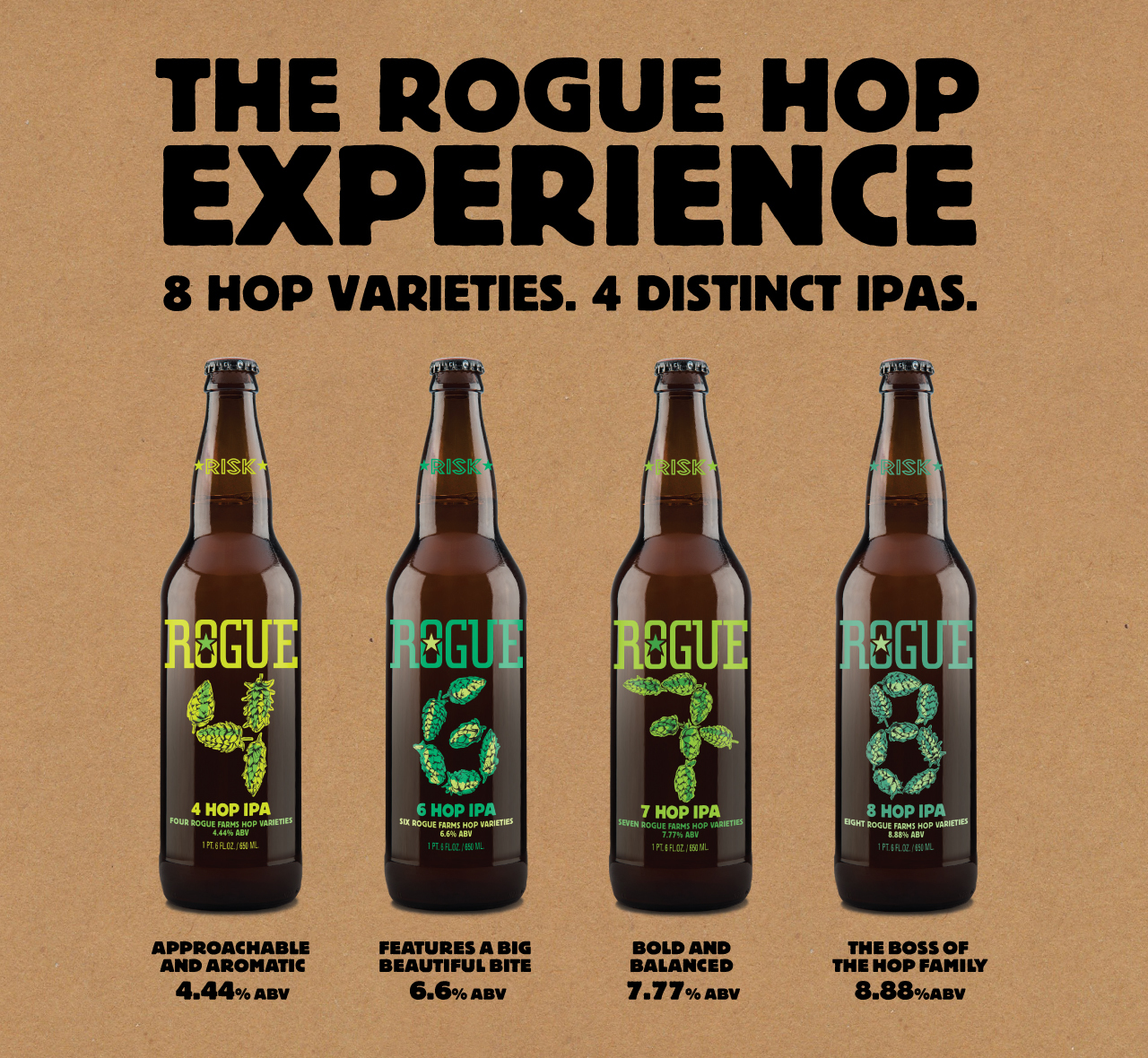 Last month the Green Dragon changed over to the newly branded and remodeled Rogue Eastside Pub & Pilot Brewery. The renovated spot that is redecorated and a bit more inviting now boasts the corporate entity of Rogue Ales whose headquarters are across the street. Prior to this change we interviewed Rogue President, Brett Joyce on the reasons and thoughts on why this change was necessary for the craft beer bar that Rogue purchased in late 2008.. (This can be read here.)
On Monday, January 9th Thursday, January 12th, experience Rogue grown hops at the new Rogue Eastside Pub & Pilot Brewery with a beer and food pairing. This ground to glass four-course pairing takes you through the eight varietals of hops grown at Rogue Farms hopyard with four distinct IPAs each paired with a dish to highlight the beer and food. The seating for this dinner can take place anytime between 5:00 and 8:00pm.
Tasting Menu:
4 Hop IPA
4 Hop IPA Beer Bread: served with hopped garlic butter
6 Hop IPA
Winter Salad: spinach with cranberries, pecans, sliced caramelized pears, blue cheese, drizzled with reduced 6 Hop IPA balsamic vinegar
Interlude
Hopped Maier Lemonade Granita
7 Hop IPA
Skirt Steak: marinated in 7 Hop IPA and grilled with cracked pepper. Served with mashed chipotle spiked whipped cauliflower and butternut squash
8 Hop IPA
Gingersnap Cookie: homemade warm gingersnap alongside locally handmade Ginger Almond Toffee from Alma Chocolates
Tickets to the dinner are $40.00 each and can be purchased here along with additional details.
Rogue Eastside Pub & Pilot Brewery
928 SE 9th Ave.
Portland, OR 97214
(503) 517-0660