The Upper Lip Beer Symposium – Food
|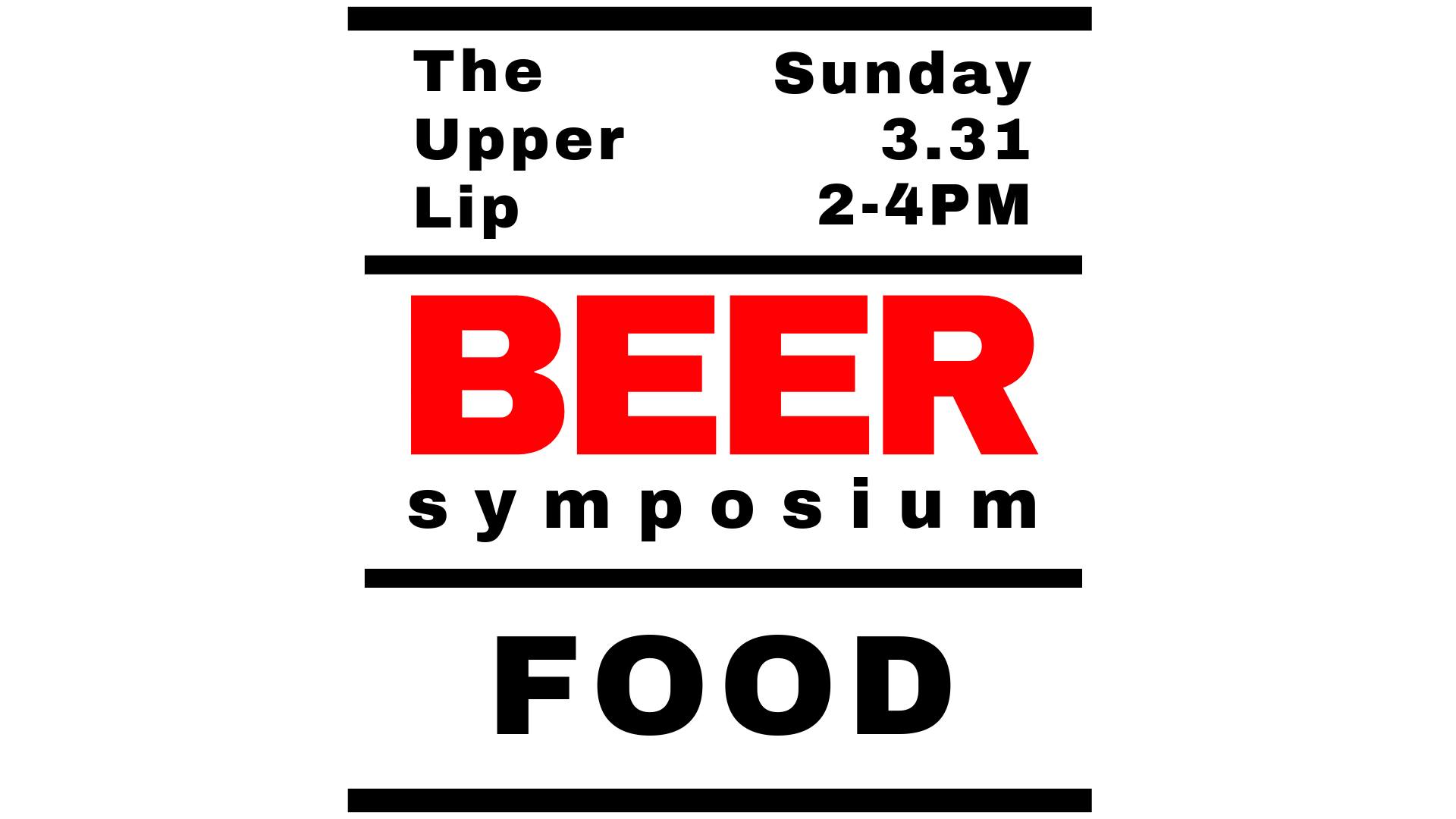 Last year the team at Bailey's Taproom, led by Advanced Cicerone® Ryan Spencer debuted a quarterly Beer Symposium that takes place at its sister bar, The Upper Lip. The series returns in 2019 and The Upper Lip Beer Symposium – Food will take place on Sunday, March 31st from 2:00-4:00pm.
This first symposium in 2019 will be a bit different as its normal moderator, Spencer will be part of the industry panel as he joins Steve Jones from Cheese Bar, Matt Van Wyk from Alesong Brewing & Blending, and Chef Connor Martin from Mian PDX. Filling in for Spencer as the moderator will be the highly capable Sasha Clement, whom also has a background in food.
The goal of the The Upper Lip Beer Symposium – Food is to discuss topics related to pairings, experiences in the field, and growing the category of beer and food as a whole. The three-person panel has some diverse experience on this topic. In addition to serving as the beer buyer at Bailey's and The Upper Lip, Spencer also operates Imperial Session, a business that puts together beer dinners. Jones is well known in the world of cheese and beyond and has a new book Cheers Beer Wine Cider – A Field Guide to 75 Perfect Pairings that will be released on March 19, 2019. And rounding out the panel, Van Wyk has been a professional brewer for the past few decades and has been involved in various beer and food pairings throughout his career, including Savor and the Great American Craft Beer Festival.
Read More: Book Review – Cheese Beer Wine Cider: A Field Guide to 75 Perfect Pairings
Attendees of the event will also get an opportunity to participate in a thirty-minute Q&A session at the end of the discussion.
The price of entry is $10 and also includes one pour from one of the six featured beers available during the symposium. Tickets are available online or can be purchased in-person at either Bailey's Taproom or The Upper Lip. Doors open at 1:45pm. Purchase tickets by clicking here.
The Upper Lip
720 SW Ankeny St.
Portland, OR 97205