The Waiting Room Presents NorthWest Pole 2018 Holiday Pop-Up Bar
|
Named after a song from the late 1980s post-hardcore band Fugazi, The Waiting Room is the nearly three-year-old restaurant in Northwest Portland that has been serving up tasty southern cuisine and impressive drinks. Now for the holiday season, The Waiting Room will host the NorthWest Pole Holiday Pop-Up Bar.
Located just off Northwest 23rd Avenue on Kearney Street, The Waiting Room is a converted two-story home that at one time was Laurelwood NW Public House. And it's on the second floor that The Waiting Room will host its NorthWest Pole each Friday and Saturday evening from November 30th – December 22nd from 5:00-9:00pm.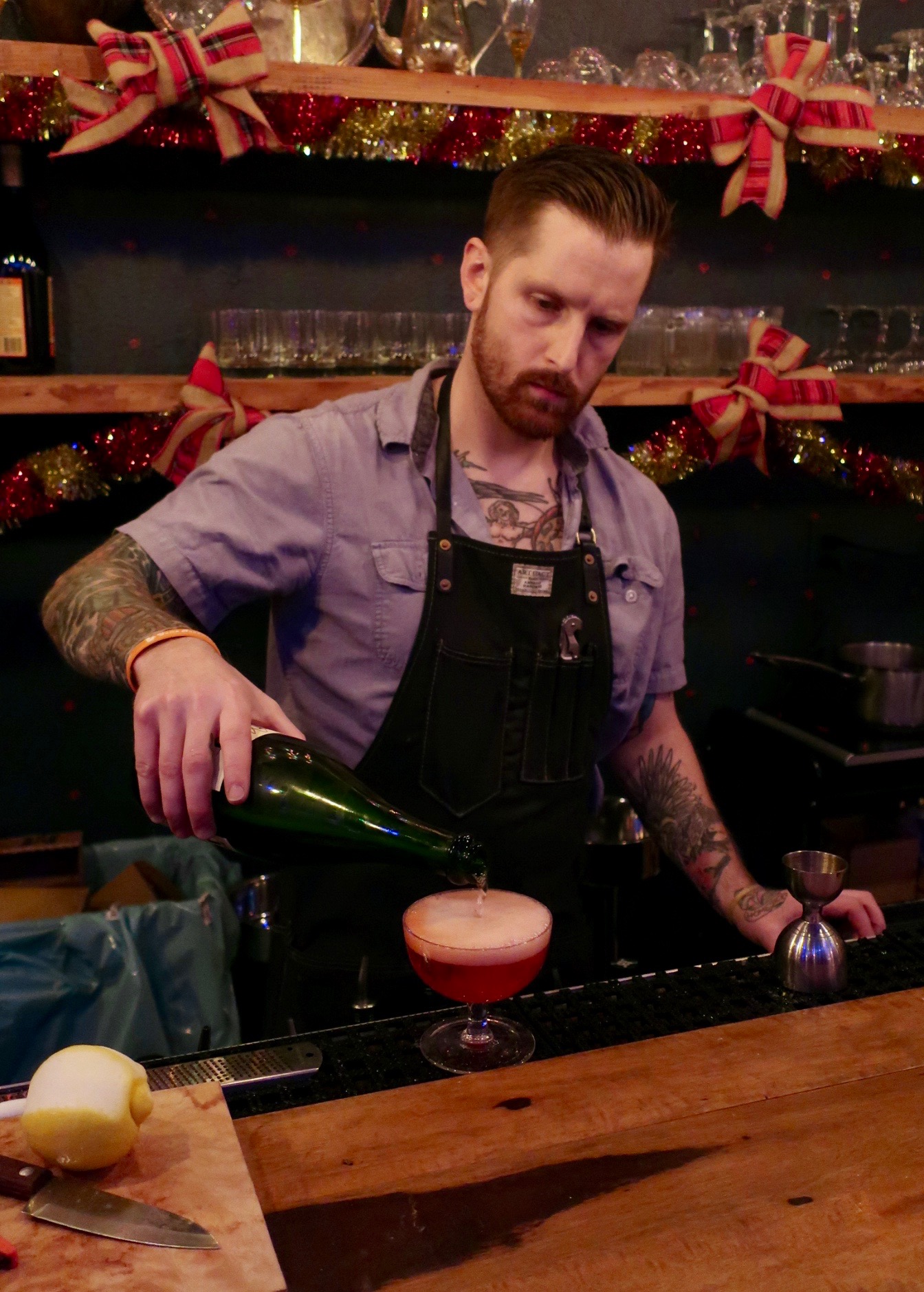 Its festive themed second floor is fully decorated for the season with lights, tinsel and of course a good ole Christmas tree. Venture outside to the second floor deck that overlooks NW 23rd. Here you can stay warm next to the fire pit that is the centerpiece of the deck.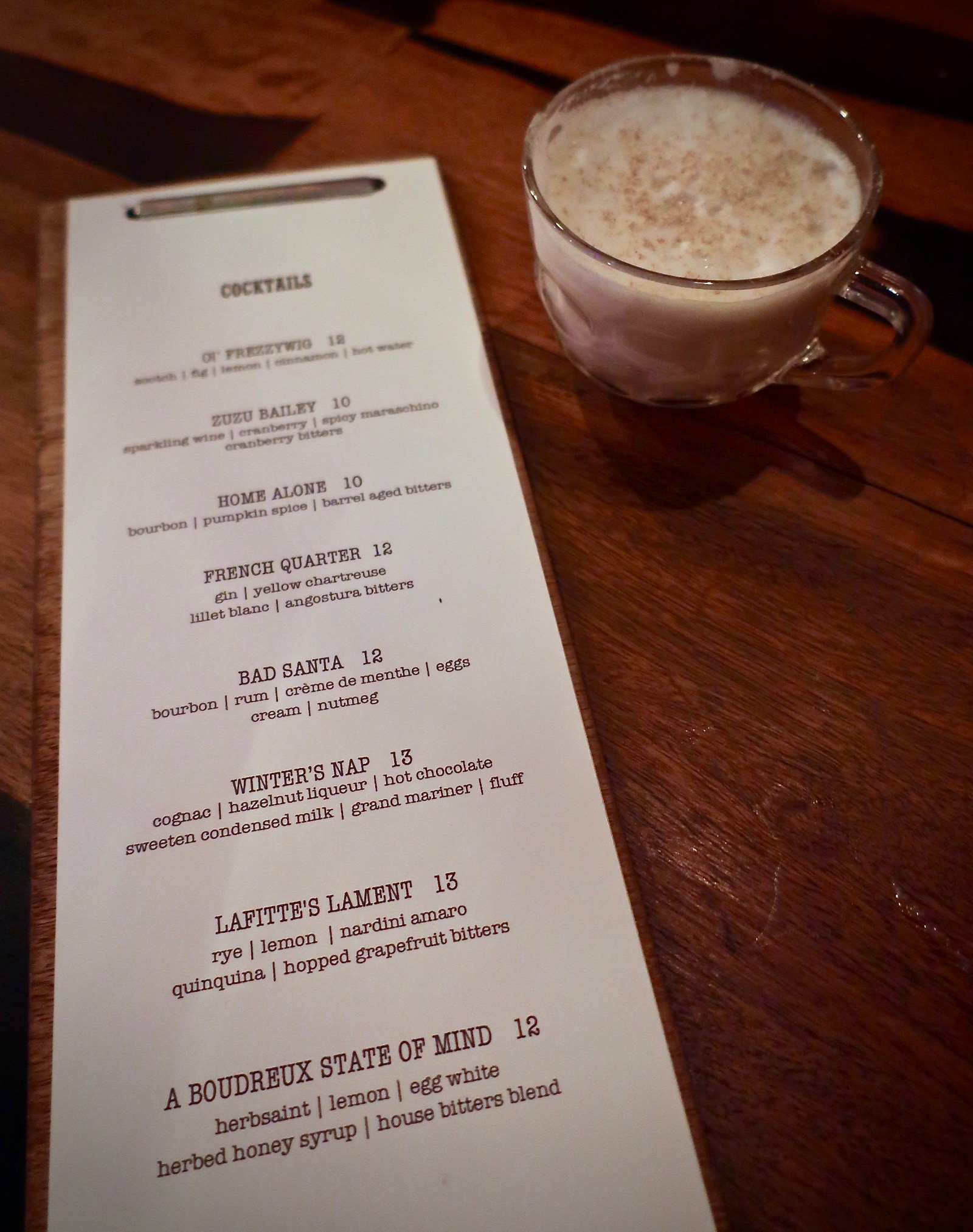 And to go along with this fine décor is a full holiday themed cocktail menu. During a preview we enjoyed the Bad Santa and the one cocktail that is difficult to turn down, Home Alone!
NorthWest Pole Cocktail Menu:
Ol' Frezzywig – $12 scotch | fig | lemon | cinnamon | hot water
Zuzu Bailey – $10 sparkling wine | cranberry | spicy maraschino cranberry bitters
Home Alone – $10 bourbon | pumpkin spice | barrel aged bitters
French Quarter– $12 gin | yellow chartreuse lillet blanc | angostura bitters
Bad Santa – $12 bourbon | rum | crème de menthe | eggs cream | nutmeg
Winter's Nap – $13 cognac | hazelnut liqueur | hot chocolate | sweeten condensed milk | grand mariner | fluff
Lafifttie's Lament – $13 wild turkey 101 rye | lemon juice | nardini amaro | maurin quin quina | hopped grapefruit bitters | lemon peel
A Boudreux State of Mind – $12 herbsaint | lemon | egg white | herbed honey syrup | house bitters blend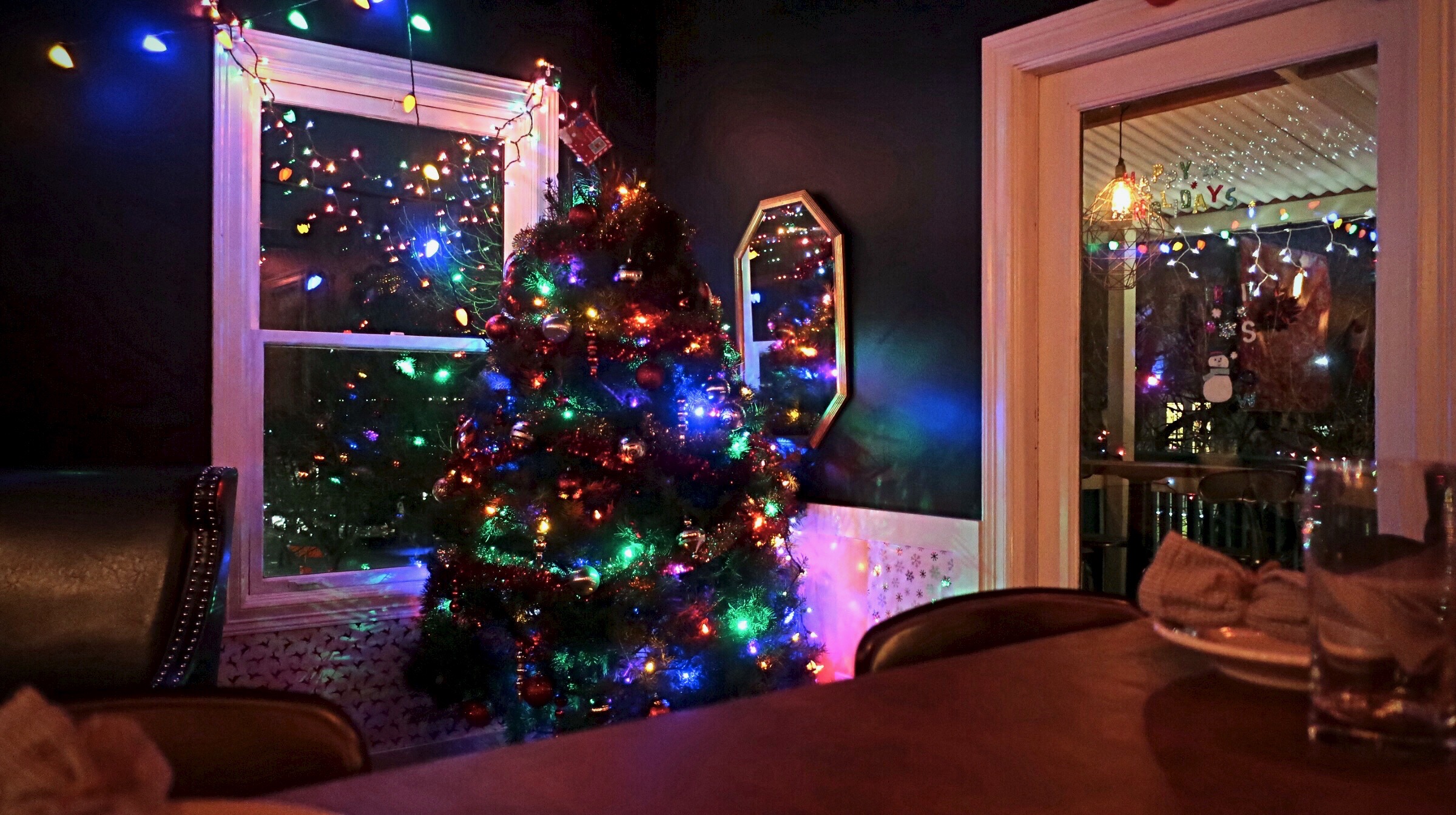 In addition to these delicious cocktails, the NorthWest Pole will feature a variety of beers, red wine, white wine, and an extensive selection of champagne. Plus, The Waiting Room offers a fair selection of Absinthe.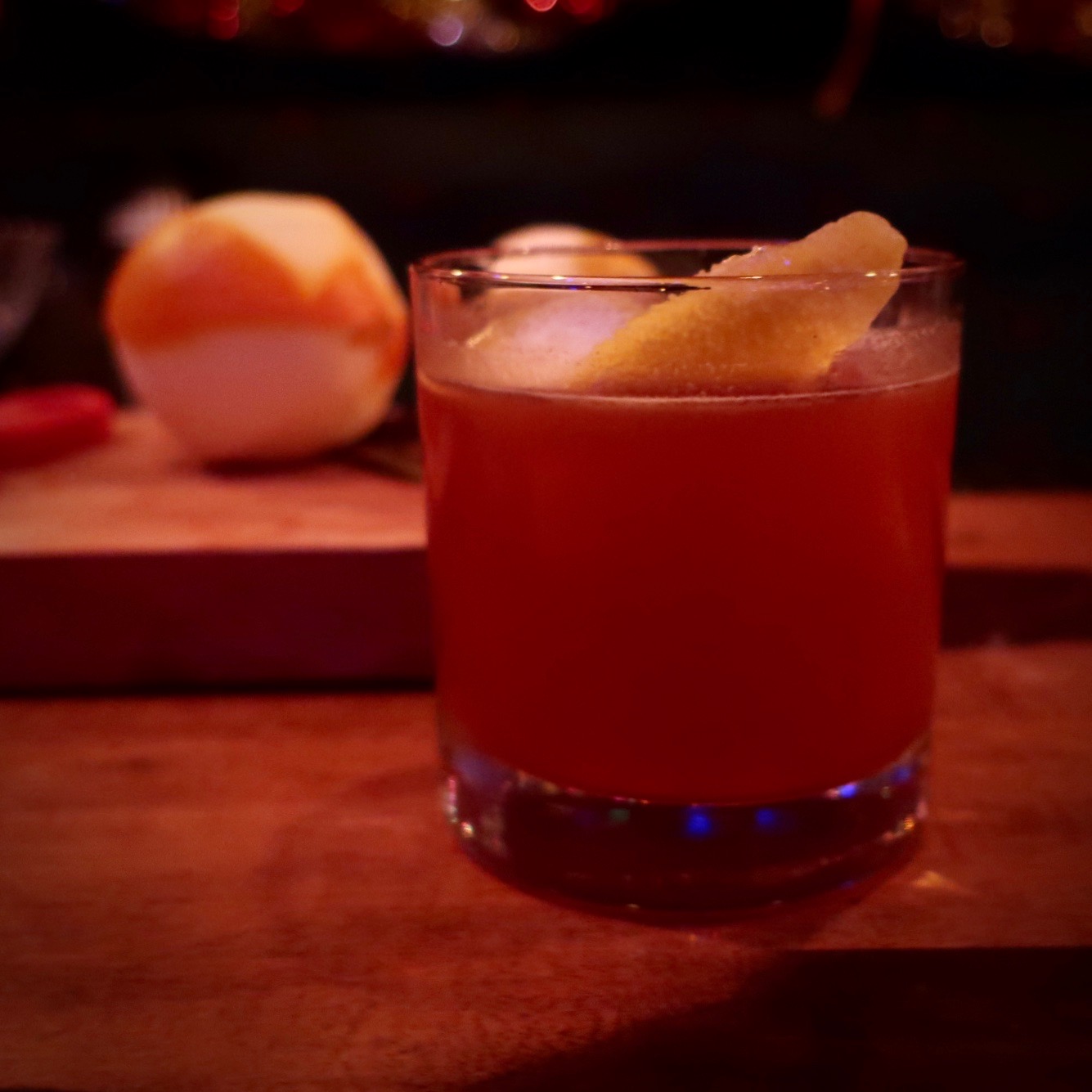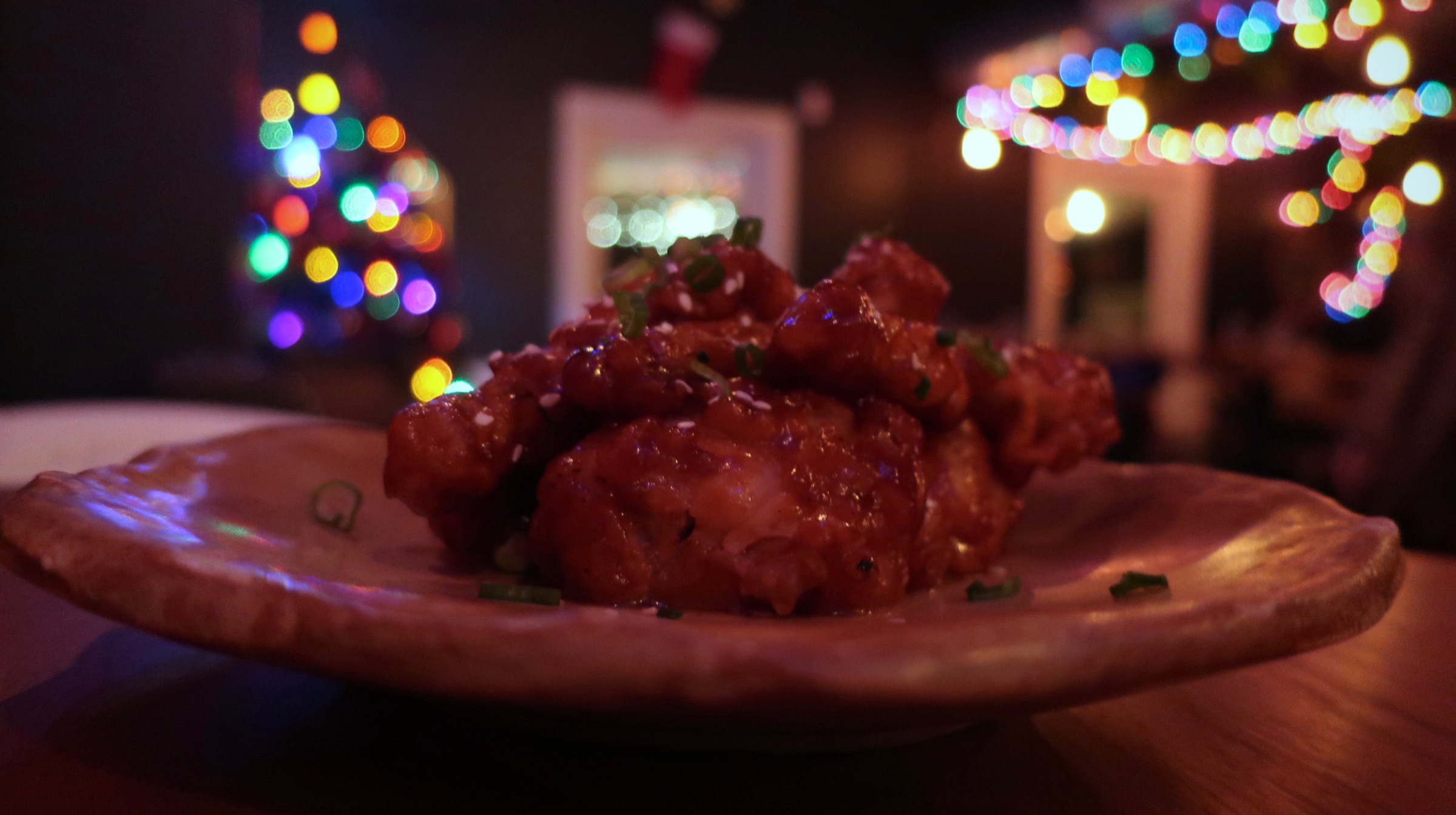 And if you arrive hungry The Waiting Room offers up some great southern inspired food including fried chicken, oysters, frog legs, hogs in a blanket and more!
The Waiting Room
327 NW Kearney St.
Portland, OR 97210