Thirsty Monk Portland Partners with Tight Tacos To Operate Its Kitchen
|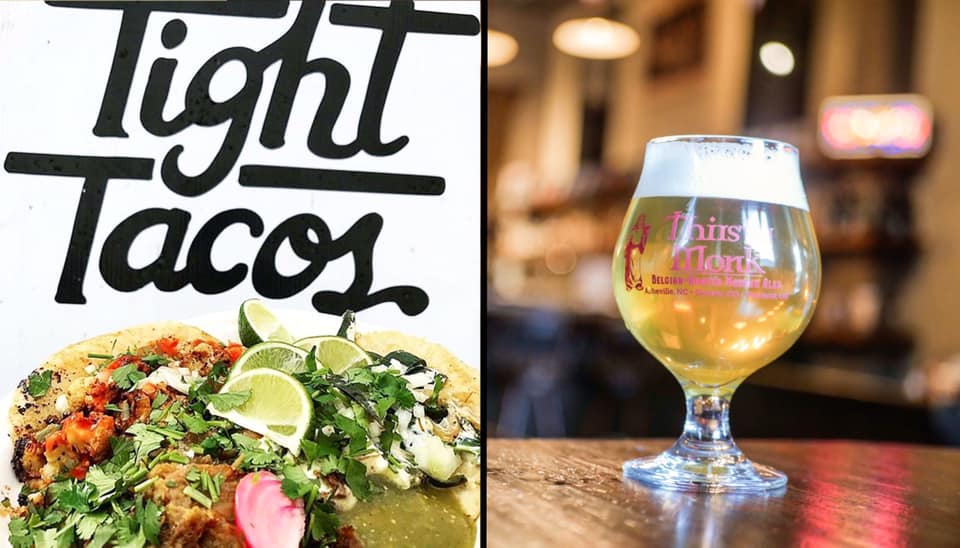 Thirsty Monk Portland will soon have a new food menu as it partners with Tight Tacos to operate its kitchen. Prior to this new venture taking place, Thirsty Monk has temporarily closed for a remodel that will update the bar and more notably a kitchen upgrade and will reopen on Leap Day.
Tight Tacos Food Truck had been located nearby Thirsty Monk along SE Hawthorne setting up shop next to Growler's Taproom. Well a recent landlord dispute has led to the closing of Growler's Taproom along with the couple of food trucks parked outside. This loss was not taken lightly as Barry Bialik, Thirsty Monk CEO, reached out to Mark Cosio, owner at Tight Tacos, to see if he'd be interested in partnering together. Well this text message at 1:00am proved beneficial as the two agreed to come together in this new partnership.
This was not a rash decision on the part of Thirsty Monk. "We've been looking for a while for someone to take over running our kitchen," said Bialik in a recent interview we conducted. "In all of our Monks, we only have two full kitchens- one in one of our Asheville locations and the other in Portland. All of our other Monks have light food offerings only and don't require full kitchens. For Portland, it seemed liked a better idea to offer up our kitchen to a local business that has a food offering they are passionate about that can align with our beers that we are passionate about. It should prove to be a win-win, and it helps a neighbor out and offers up a brick and mortar restaurant location in a city that is really hard to find them ready to go."
Thirsty Monk will be closed February 8 – 28 so that Tight Tacos can move into its kitchen. To accommodate the new food partnership, Thirsty Monk will shed a few more remnants of its former European soccer bar vibe and incorporate elements of the Tight Tacos branding. The brewery taproom will reopen with Thirsty Monk taps only, craft cocktails and tacos from Tight Tacos.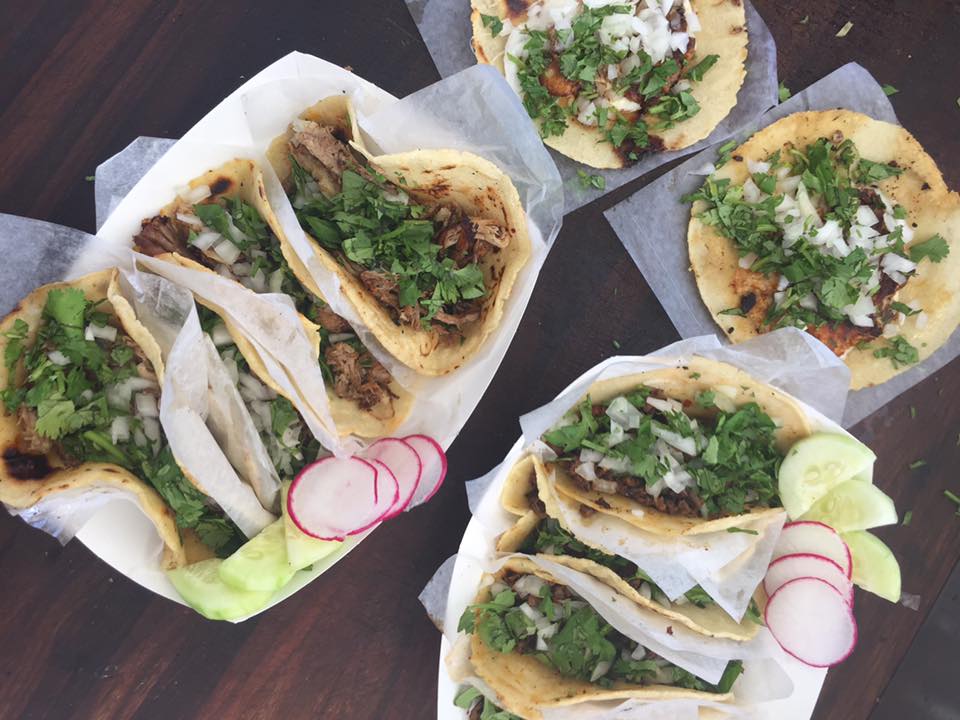 Speaking of the beer from Thirsty Monk, ever since they Asheville, NC based brewer announced its plans to open in Portland its goal has been to open a brewery here. Unfortunately due to building issues at its current location this expansion has been put on indefinite hold. "We've been contracting at Zoiglhaus," said Bialik.
Though Thirsty Monk is known for its Belgian-inspired beer, this is not the only beer style that the brewer has been brewing. Thirsty Monk will offer beer styles suitable for the new menu from Tight Tacos.
"While our beers may be Belgian-inspired as our Monk history started with our basement Belgian bar, our current lineup includes everything from our new Holy Water Hard Seltzer Cocktails to Hazy IPAs to Lagers to Chocolate Stouts to yes, Belgian Abby Blonde and Tricky Tripel," said Bialik. "Our Belgian yeast gives a little twist to our beers, but we brew more modern styles than traditional Belgians by far. Our first beers from our Sour series from our Woodshed Sour Facility led by Brian Grace are also about to release after 1.5 years in the barrels and they are delicious."
Bialik continued, "We are also releasing new branding for all our beers with a tarot card theme. A flight of four will offer a tarot reading of sorts. You can see a glimpse of them here. https://monkpub.com/year-round-beers/."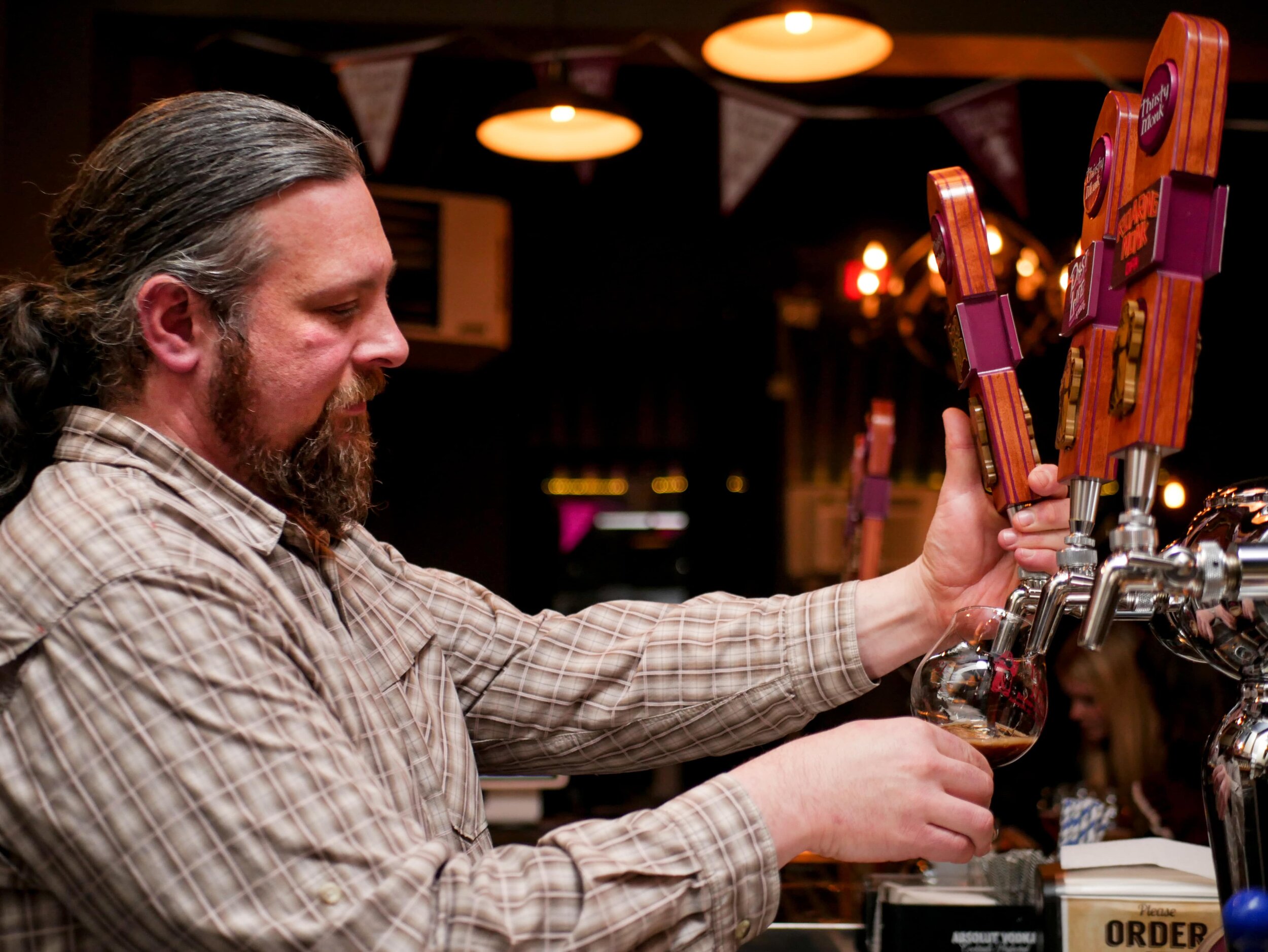 When Tight Tacos opens inside Thirsty Monk, it'll bring its well run kitchen to Thirsty Monk. "Since we started Tight Tacos in 2016, our goal has always been to use our food as a means of bringing people together to have a good time. And what better way to do that than with beer and tacos?" said Cosio, in a statement. "The Tight Tacos team is extremely excited to be partnering with Thirsty Monk." In addition to their forthcoming at Thirsty Monk, Tight Tacos also has a brick and mortar shop at The Zipper on NE Sandy Boulevard.