Thirsty Monk Re-Opens with Tight Tacos in Southeast Portland
|
This past Saturday, Thirsty Monk – Portland reopened after being temporarily closed since February 8th. During this tine Thirsty Monk conducted a major overhaul of its kitchen and did some remodeling of its bar in Southeast Portland to welcome in its new co-tenant, Tight Tacos.
About a month ago, Thirsty Monk announced that it would temporarily close and bring on a new partner to run and operate the kitchen for the Belgian leaning beer bar and brewery.
This cooperative type of agreement with a restaurant is not unusual for Thirsty Monk. "We've been looking for a while for someone to take over running our kitchen," said Barry Bialik, Thirsty Monk CEO, in a recent interview we conducted. "In all of our Monks, we only have two full kitchens- one in one of our Asheville locations and the other in Portland. All of our other Monks have light food offerings only and don't require full kitchens. For Portland, it seemed liked a better idea to offer up our kitchen to a local business that has a food offering they are passionate about that can align with our beers that we are passionate about. It should prove to be a win-win, and it helps a neighbor out and offers up a brick and mortar restaurant location in a city that is really hard to find them ready to go."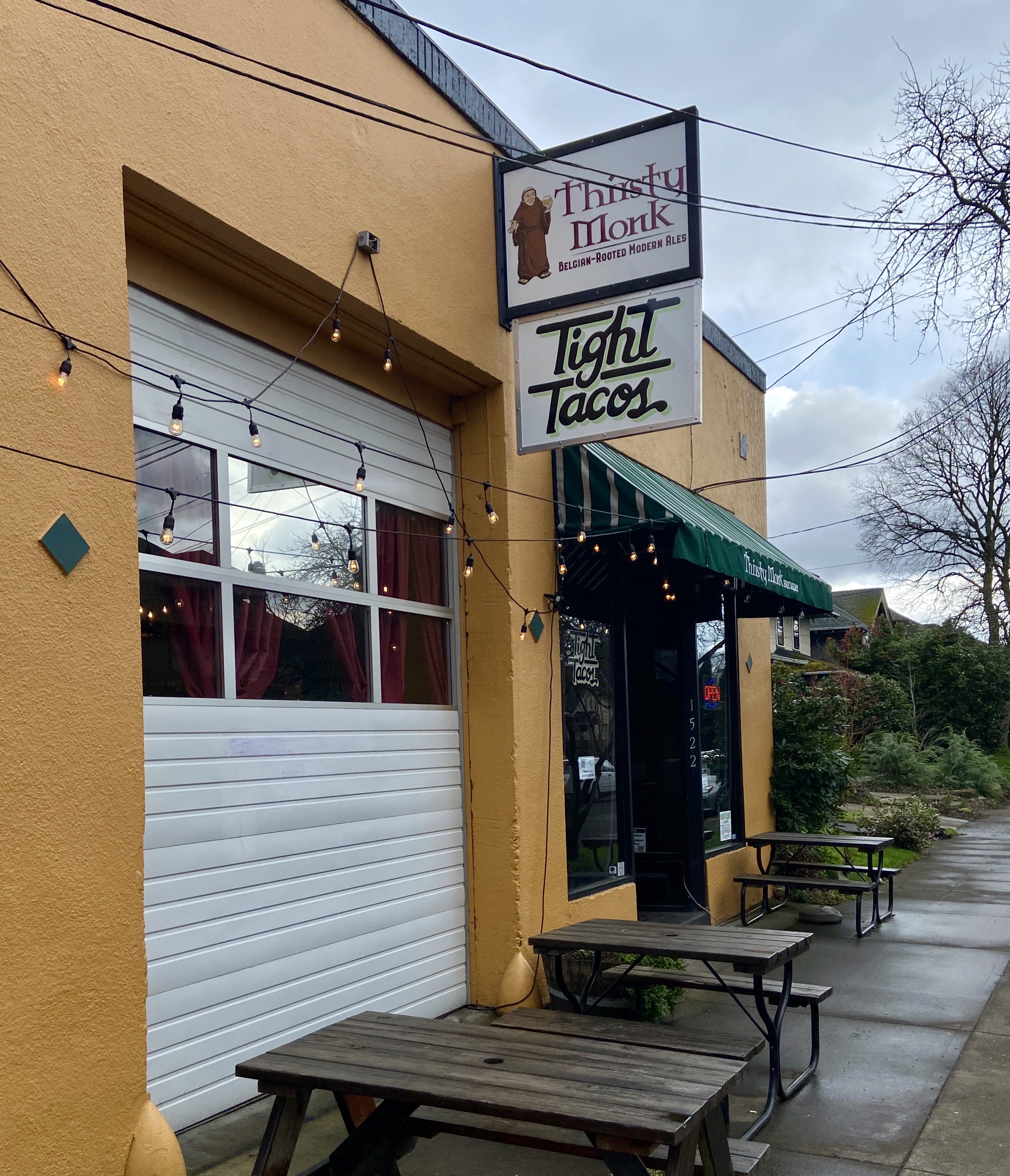 The outcome from this three-week closure is a brighter restaurant and bar with more open space. Lost during the remodel was the many Belgian beer signs and soccer scarves that adorned the walls. In their place are live plants, many that are for sale from Tight Tacos starting at $12.
During our visit this past Saturday we arrived hungry and ready to order a few tacos and couple of pints. We bellied up at the bar and ordered a Thirsty Monk Wiser Monk Table Beer. From there we decided to order some food from Tight Tacos. To do so patrons will head over to the Tight Tacos counter that's located in front of the kitchen to order food. Both businesses run on their own POS system, therefore you'll need to keep a separate bar and food tab.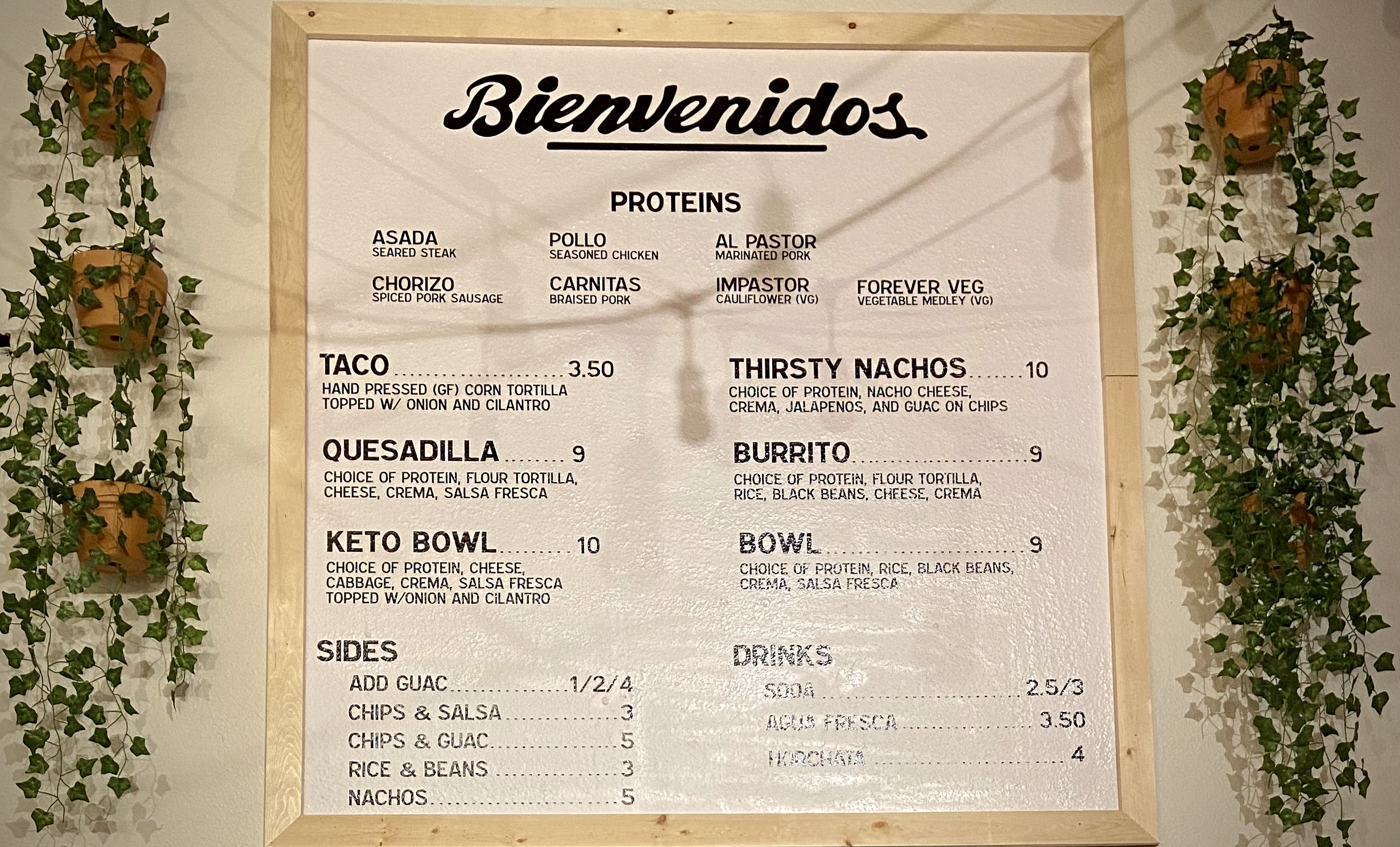 The food menu from Tight Tacos is quite diverse that includes a variety of $3.50 tacos that contain plenty of meat from five options. There are also two vegetarian options. To compliment the chorizo and al pastor tacos, we also ordered a side of rice and beans. Wow, this bowl was quite large, especially for its $3.00 price tag!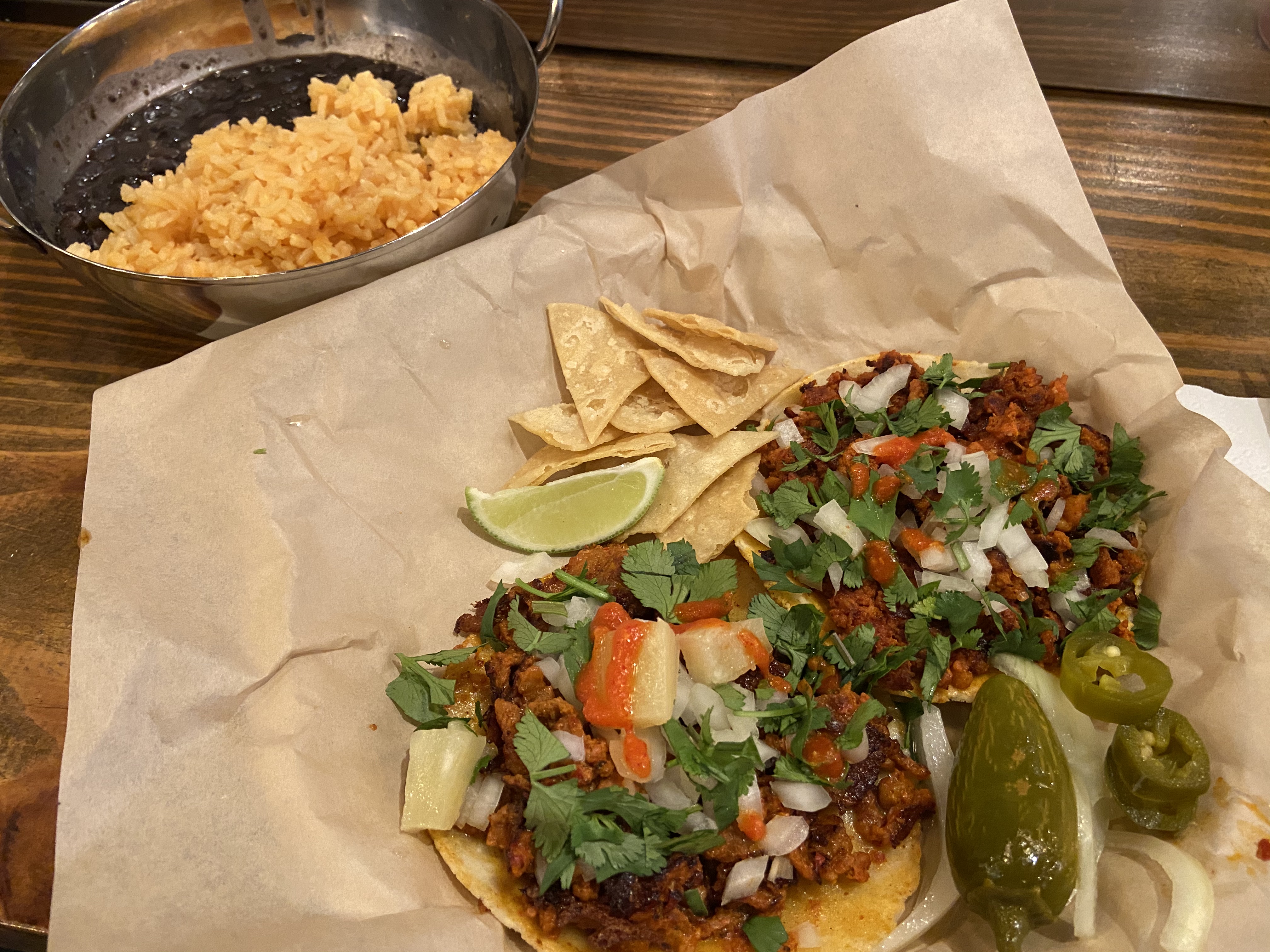 On tap at the bar were twelve offerings from Thirsty Monk, two of these were Thirsty Monk's new hard seltzers, aptly named Holy Water Hard Seltzer Cocktail. Each of these clocked in at 7.6% ABV. We had tasters of both the Holy Water Juniper, Spruce & Lemon and the Peach & Rosemary flavors. These two hard seltzers are a bit more inviting than others that we have had. They truly do lean more towards the flavors of a cocktail than that of a White Claw.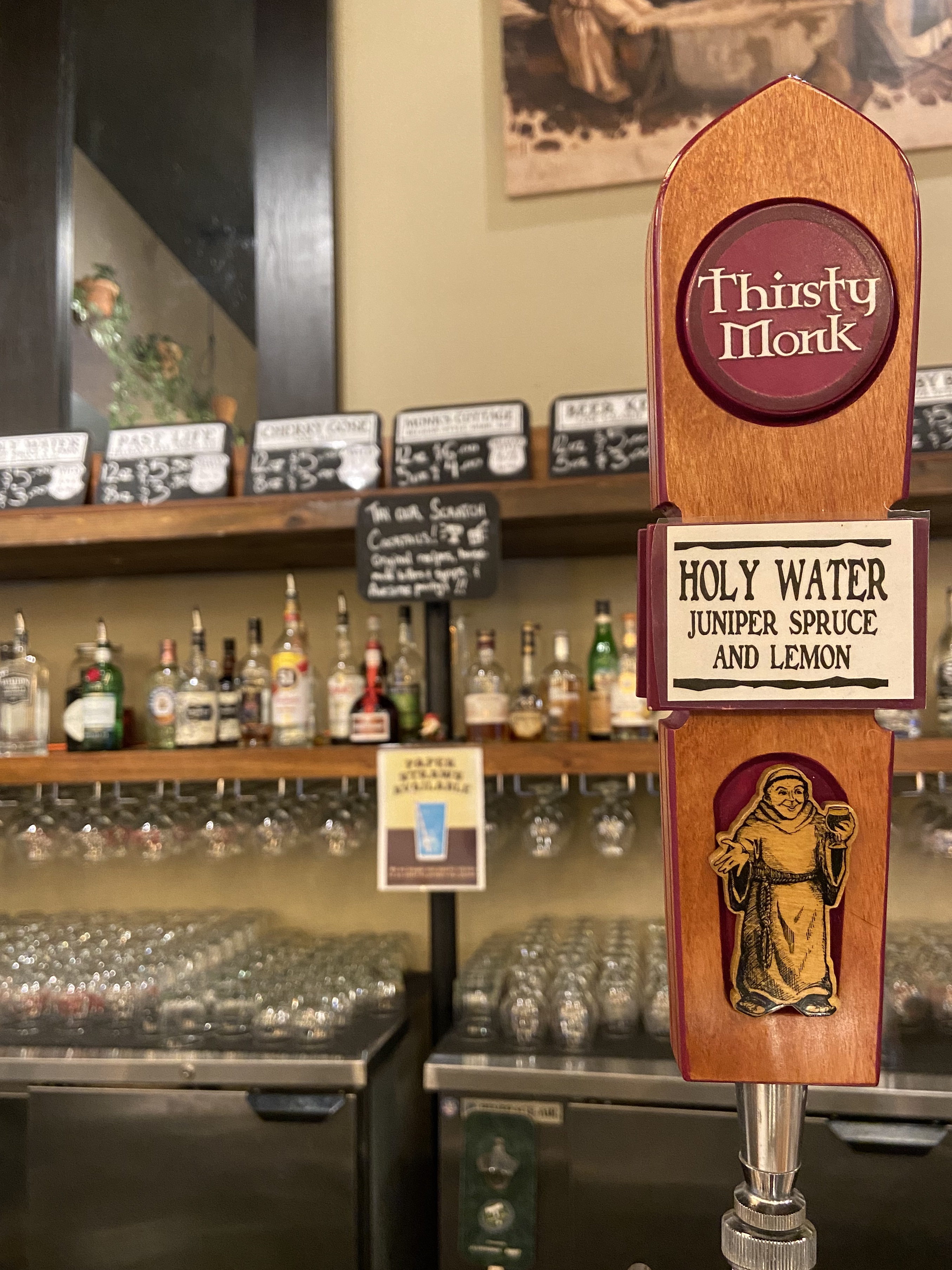 Thirsty Monk and Tight Tacos are open Tuesday – Sunday from 11:00am-9:00pm. All ages are welcome.
Thirst Monk + Tight Tacos
1522 SE 32nd Ave.
Portland, OR 97214