Three Creeks Brewing Releases Eureka! Single Hop IPA + Beer & Dessert Pairing
|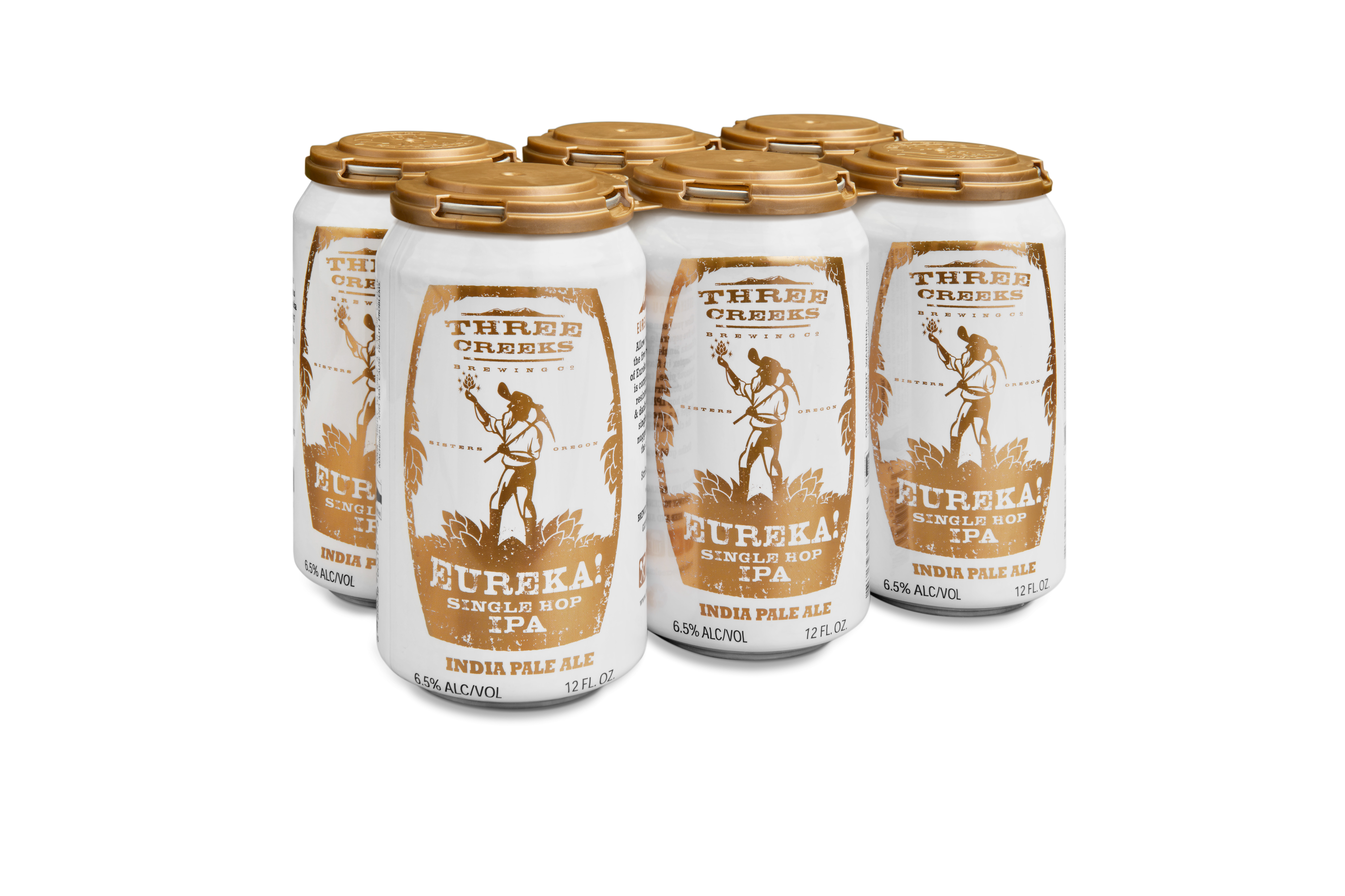 Three Creeks Brewing releases its first seasonal can release of 2019 with Eureka! Single Hop IPA. The brewery is also set to host its Beer & Dessert Pairing in time for Valentine's Day on Saturday, February 9, 2019.
A few years back when Three Creeks received the experimental Eureka! hop from Hopsteiner in Yakima, Washington, the brewery brewed up a single hop IPA that featured this hop. Now this experiment that began in the pub brewery went to the Three Creeks production brewery and has been ramped up to brew Eureka! Single Hop IPA, the brewery's new seasonal can release.
Eureka! Single Hop IPA uses a simple malt profile of Canadian 2-Row, Munich and a just a tad bit of Crystal malt that allows the five separate hop additions of Eureka! to engulf your senses. Eureka! is complex, including resinous pine and fruity notes – which range from tropical citrus to dank stonefruit. Eureka! is truly a star as a single-hop IPA at 6.7% ABV and 60 IBUs.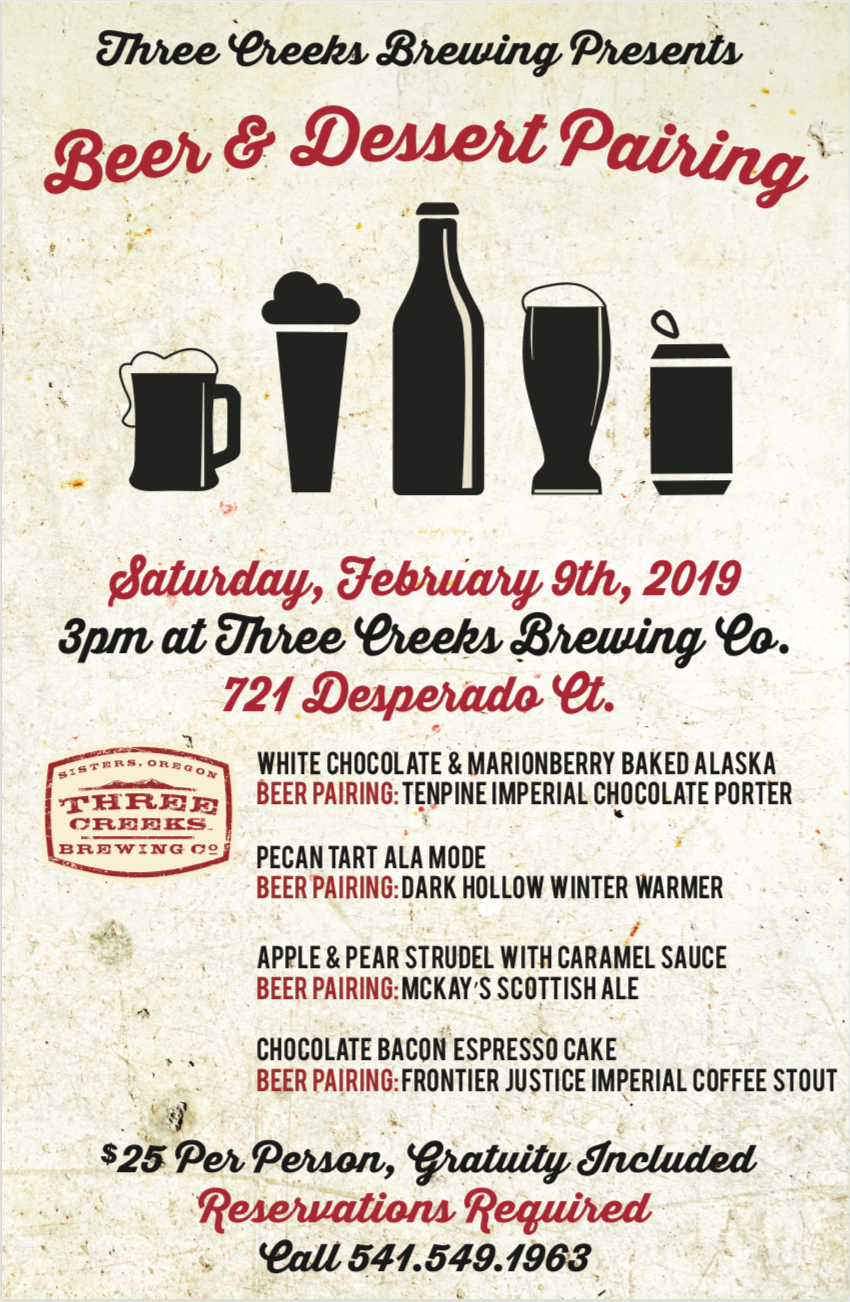 And with Valentine's Day approaching, Three Creeks will host its 7th Annual Beer & Dessert Pairing on Saturday, February 9th at 3pm. Three Creeks will feature some of its favorite beers with decadent desserts by head chef, Mark Perry.
Gratuity is included with your $25 ticket. There are only a few seats left! Reservations are required. Please call 541.549.1963 for reservations and details.
For more information on what is happening at Three Creeks Brewing Co., visit www.threecreeksbrewing.com and follow the brewery on Facebook, Twitter and Instagram.