Uptown Beer Co. to Host Wingding Beer & Wing Pairing Party
|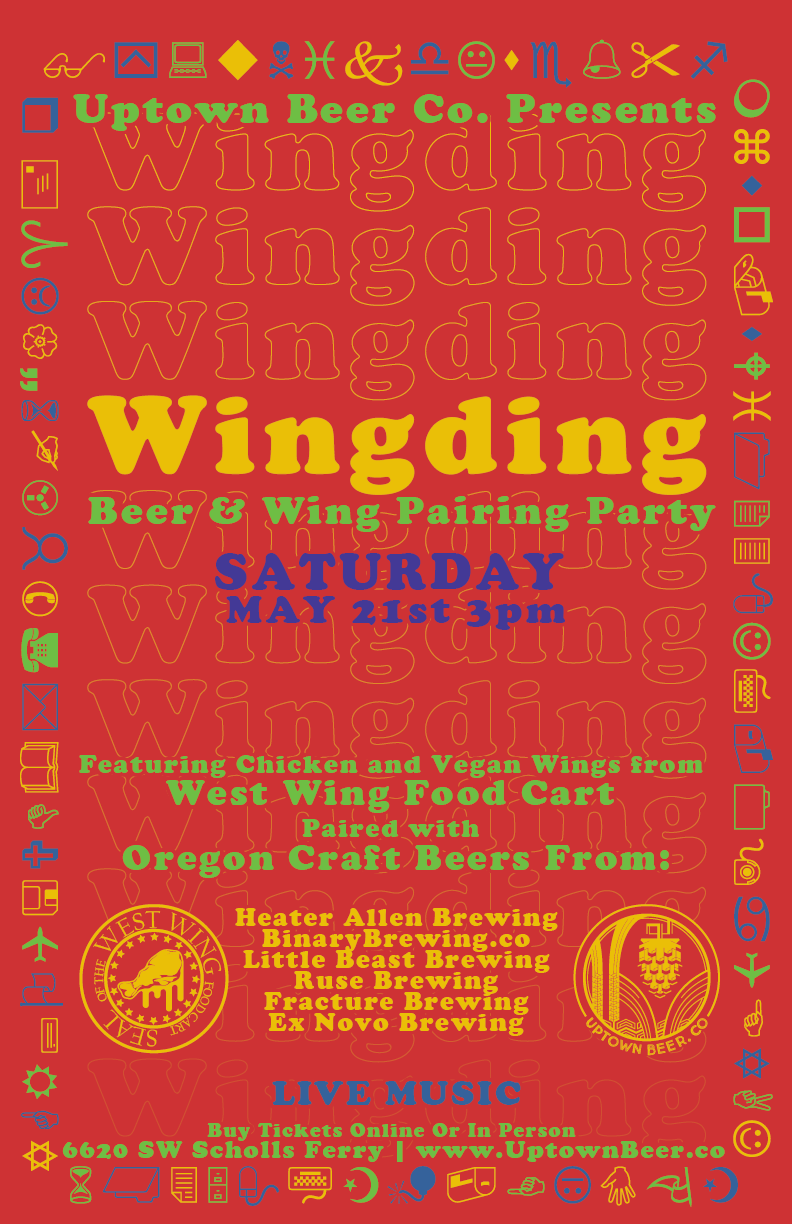 A few months back, Uptown Beer Co. added a new food cart when Sure Shot Burger left the beer purveyor's parking lot. Now with a growing fan base, West Wing is set to team up with Uptown Beer Co. for Wingding Beer & Wing Pairing Party on Saturday, May 21, 2022.
This new wing and beer pairing event will bring together six local breweries each paired with a chicken wing featuring one of West Wing's amazing sauces. From spicy to sweet, tangy to tart we will be exploring a wide range of beer styles and classic to unique sauces.
Breweries that are part of the Wingding Beer & Wing Pairing Party include Heater Allen Brewing, Ex Novo Brewing, Little Beast Brewing, Ruse Brewing, Fracture Brewing and BinaryBrewing.co.
West Wing Food Cart started in March at Uptown Beer Co. and features over 14 house-made sauces.  These sauces are generously tossed to perfectly fried Chicken or Vegan wings. Wings aren't the only thing; West Wing is becoming known for their fantastic sides and sauces.
The event will take place on Uptown Beer Co.'s Beer Garden patio, which is now all ages! With a huge clear tent and fire heater, the Wingding will be happening rain or shine. Grab the dog and bring the whole family down to enjoy a day of craft beverages and wings. Live Music will be provided by long time Uptown favorite Gabe Hess (http://www.gabehessentertainment.com).
Tickets are available at Uptown Beer Co. 6620 SW Scholls Ferry or online at www.uptownbeer.co and are $20.  You may choose between Chicken and Vegan wings for your pairing. For each pairing, guests will enjoy a wing tossed in the signature sauce and a 4oz sample of the paired beer.  The Wingding will start at 2:30 and run until 5pm.