Von Ebert Brewing Monday Night RAW – Raw Seafood Bar
|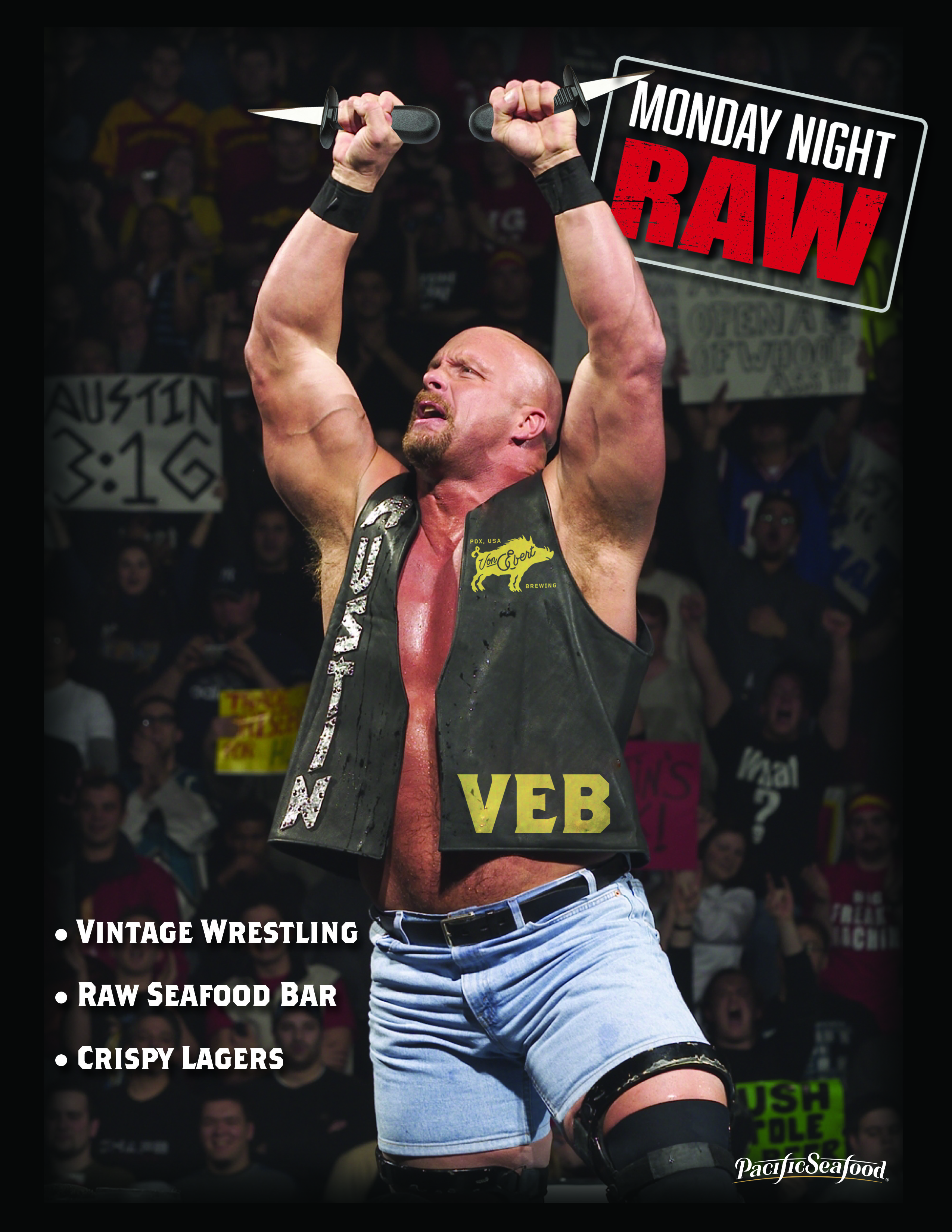 In time for summer Von Ebert Brewing will be bringing Monday Night RAW to its Pearl District location. Yes, vintage wrestling on the big screen and a full Raw Seafood Bar each and every Monday this summer.
Chef Jackson Wyatt will be bringing the cream of the crop when serving up Oysters on the Half Shell all daylong each Monday. Then from 3:00pm until close, Von Ebert will be serving up its VEB Pilsner at $1.00 off.
Don't wait as Monday Night RAW will last until the 2019 football season begins in late summer. The first Monday Night RAW will take place on Monday, June 10th.
Von Ebert Brewing – Pearl
131 NW 13th Ave.
Portland, OR 97209