Win Free Pizza For a Year When Bend's zpizza Tap Room Hosts Its Official Grand Opening Today
|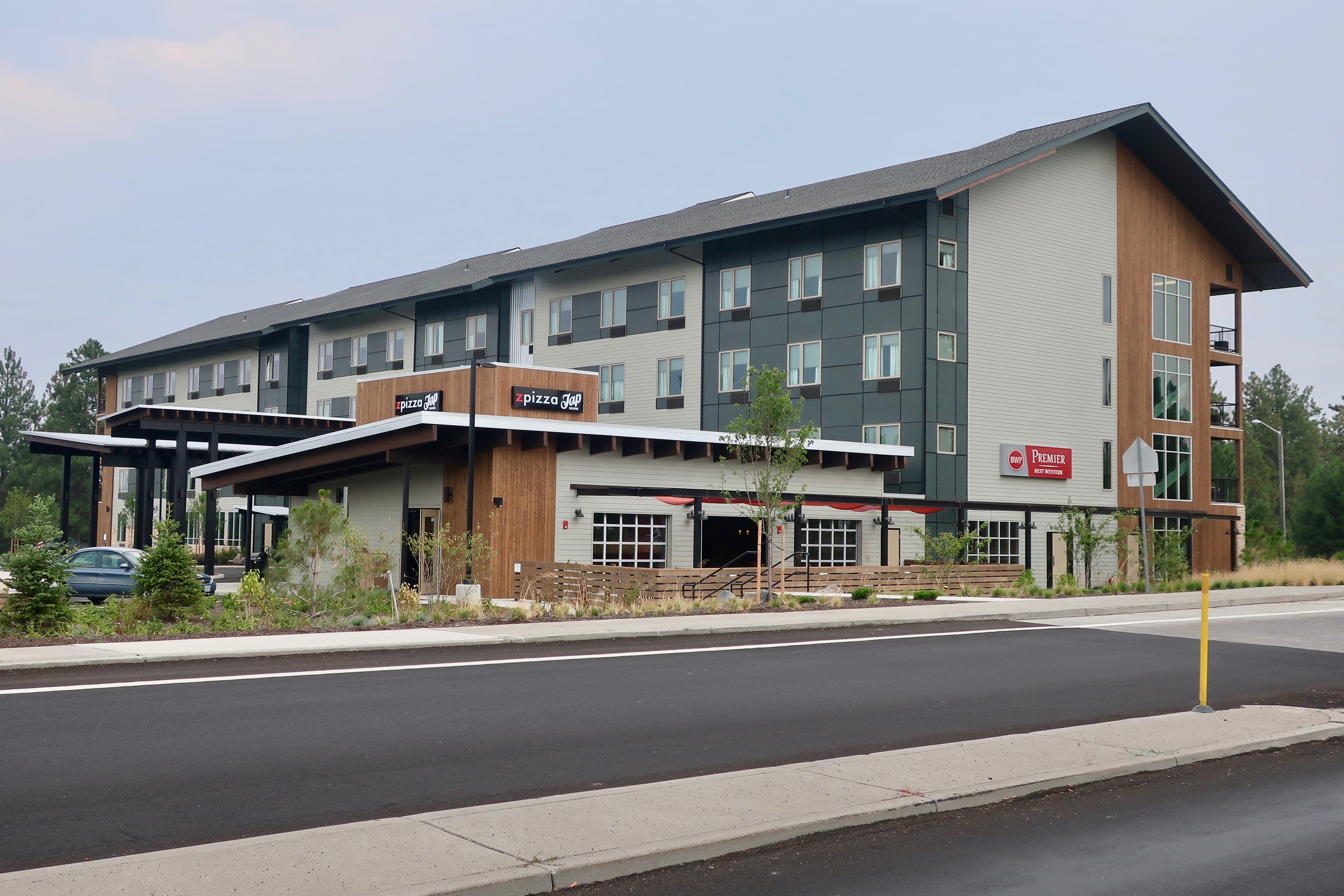 Bend's zpizza Tap Room that opened earlier this summer inside the Best Western Premier Peppertree Inn will celebrate its Grand Opening today, Monday, October 15th. During this celebration the first 100 guests will win Free Pizza For a Year!!!
We recently profiled the new Southwest pizza spot that features 16 rotating taps. You can read more about that by clicking here.
And here are additional details from the press release from zpizza Tap room on today's grand opening…
The restaurant features zpizza's signature artisan brick-oven baked pizzas made with premium ingredients and this location is unique in that it has two tap walls: one in the restaurant with 16 taps serving local brew and wine and another tap wall in the hotel lobby with three taps. Customers choose the beer or wine they want and a bartender will ensure they get a proper pour. The restaurant seats 54 people in the bar and restaurant and there is a huge outdoor patio that seats 40 guests. The space has modern and industrial design elements that are friendly and inviting.
"Bend is known for great beer and we're excited to contribute with our local brew tap walls and delicious food made with only the best ingredients," explains Chase Santillanes, zpizza Bend owner. "The Bend community has already shown us their enthusiasm and love and we are excited to show them our appreciation on Monday by offering the first 100 guests free pizza for a year."
The new zpizza Tap Room is located at 1082 SW Yates Drive inside the brand new Best Western Premier Peppertree Inn and nearby Oregon State University's new Cascades campus. Hours of operation are Sunday through Thursday 11:00 AM to 9:00 PM and Friday and Saturday from 11:00 AM to 10:00 PM.
This zpizza Tap Room offers the choice of dine-in, take-out and catering in addition to online ordering, so patrons can customize orders with ease from the comfort of their home or office. For more information, please call 541-382-2007. Customers who join zTribe will enjoy special discounts, offers and rewards all year long.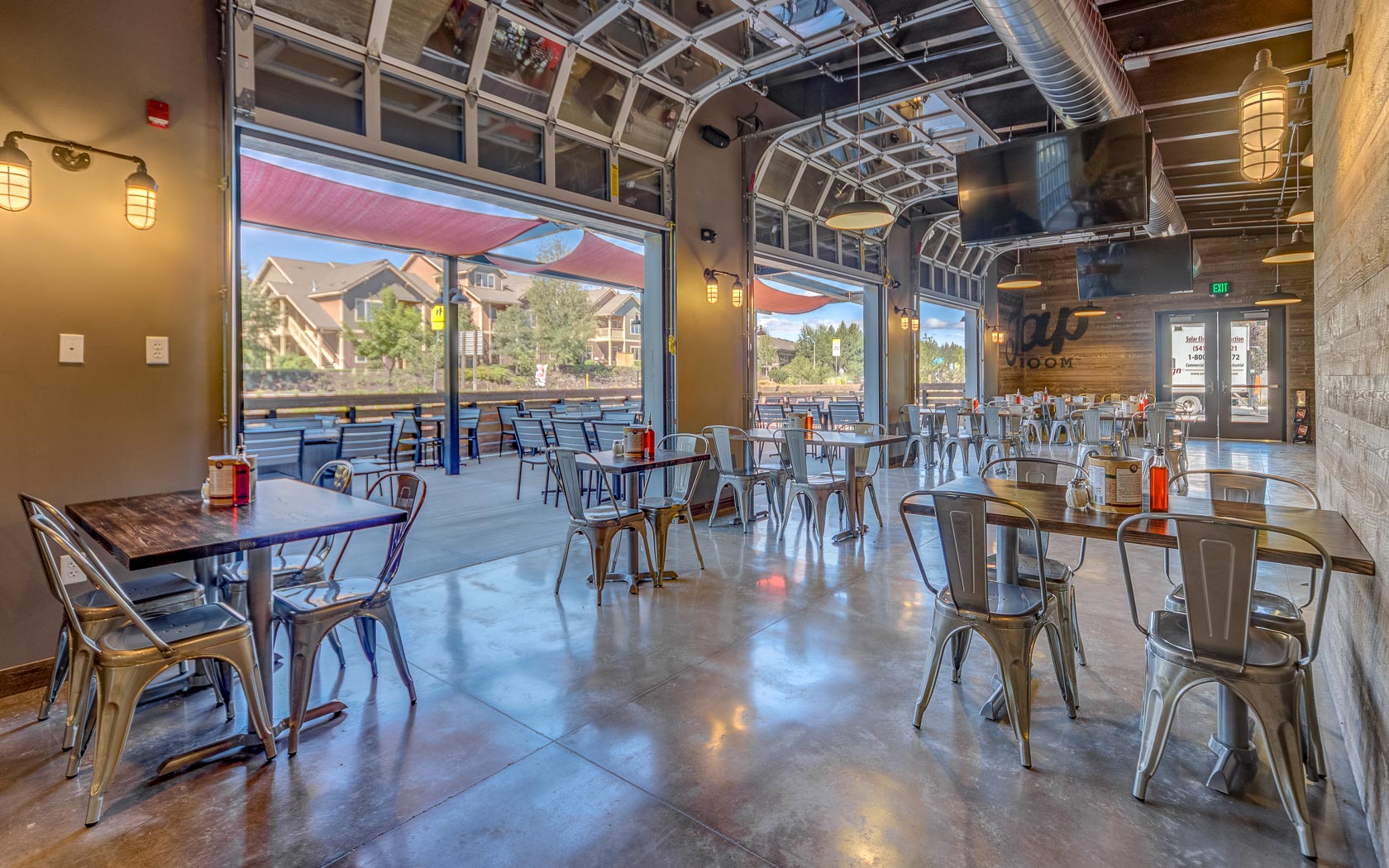 "We developed the zpizza Tap Room concept because it's the kind of place we would be proud to take our family and friends. We have created a very warm, casual environment with plenty of big screen TVs for game nights," said Chris Bright, President of zpizza International.
zpizza Tap Room Bend joins a growing list of other Tap Room locations including Oro Valley, AZ, Rancho Cucamonga, Sacramento and Los Angeles, CA. zpizza restaurants are located across the globe with locations in the United States as well as Bahrain, South Korea, the United Arab Emirates and Vietnam.
zpizza Tap Rooms serve zpizza's signature brick oven baked pizzas made with premium ingredients including fresh produce, award-winning skim mozzarella, certified organic tomato sauce and non-GMO flour. Customers appreciate the variety of gluten-free and vegan options available. Other trademark menu items include wings, shareable appetizers, salads, and build-your-own Jr. Chef pizzas for kids.
For more information, please visit www.zpizza.com, and connect on Facebook, Twitter and Instagram.
*Free small pizza each month for a year beginning in November. Purchase required (no minimum) to receive certificate.