Wolves & People Farmhouse Brewery and Tusk Collaboration Dinner Menu Released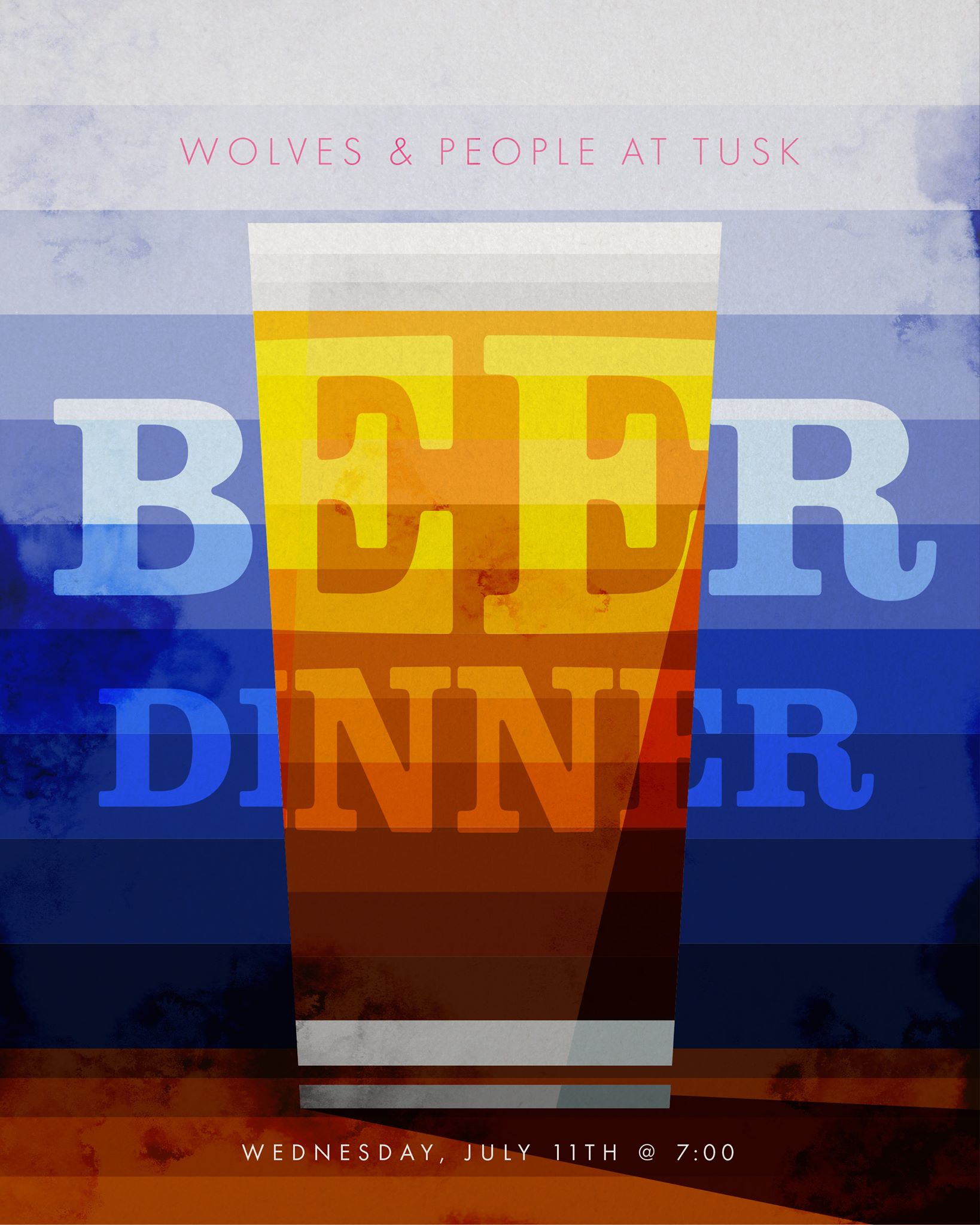 The bounty of elegantly prepared food from Tusk will be paired with beers from Wolves & People Farmhouse Brewery when the two will be part of a collaboration dinner. This dinner will take place on Wednesday, July 11th at 7:00pm.
After opening its doors in 2016, Tusk has been receiving some of the highest recognitions from local food writers and beyond including praise in FOOD + WINE. Tusk features an evolving menu of locally sourced food that takes on Middle Eastern-inspired menu.
Tusk's Executive Chef/Partner Sam Smith and Chef de Cuisine (and former home brewer!) Wesley Johnson will prepare what is described as a vibrant, family-style menu around midsummer's garden bounty to pair with beers from Wolves & People.
Dinner Menu:
Appetizers
Confit chicken wings
Crispy bay shrimp salad 
Cucumber 
Chickpea fries
+ Neuberg (Kellerpils)
Hummus & Mezze 
A selection small salads, hummus, flatbread, feta
+ Postman (dry-hopped American Pale Ale with spelt)
Salads
Baked cheese, queso oaxaca, spicy tomato, nigella seeds
Cucumbers, turnips, cherries, spring onions, black sesame
Pole beans, tomatoes, corn, urfa pepper, walnuts
Greens, herbs, fennel, crispy quinoa, gouda, pecans
+ Instinctive Travels (Dry-Hopped Saison with Brett) + a surprise barrel-aged reserve beer
Main
Black Cod with Douglas Fir Tips
+ Friends in Far Places (Rustic Saison with Foraged Devil's Club and Labrador Tea – a collaboration with Amalga Distillery in Juneau, AK)
Dessert
Date Soft Serve Float
+Trolley Pull (Bourbon Barrel-Aged Old Ale)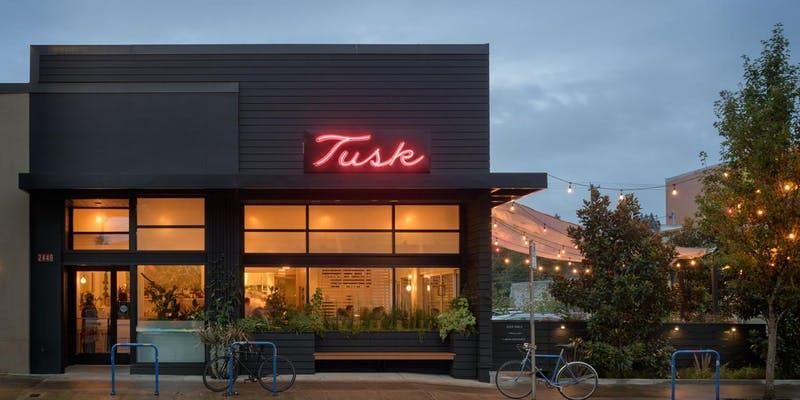 Dinner tickets are a bit on the pricier side and will cost $100.00 ($105.05 after fees) per person and includes the dinner, beer and gratuity. Tickets can be purchased at https://www.eventbrite.com/e/tusk-x-wolves-people-tickets-47198787845.
Tusk
2448 E Burnside
Portland, OR 97214
About The Author
DJ
D.J. is a Portland, Oregon based writer that spent his formative years in the Midwest. With over 25 years under his belt of drinking beer at festivals across America and the world, he has developed a strong appreciation and understanding of craft beer and the industry that surrounds it. He can be found in any of the great breweries or beer bars that make Portland the best beer city in the world. His writing can also be found in the archives of Northwest Brewing News and can be followed on Twitter and Instagram at @hopapalooza.