Worthy Brewing Beers & Burgers Opens In Its Former Taco Shop
|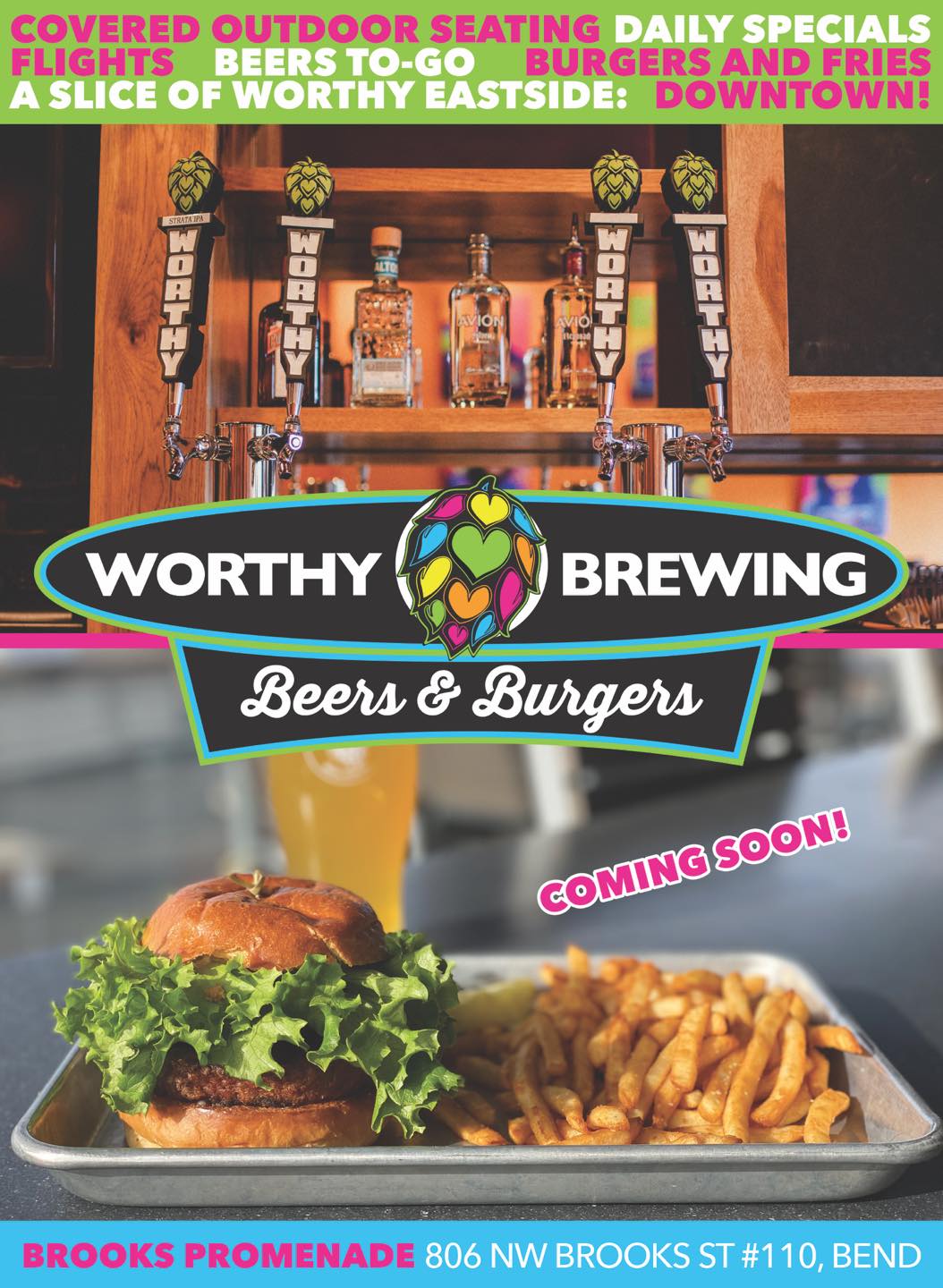 This past weekend, Worthy Brewing transitioned its former Worthy Brewing Taps & Tacos location in downtown Bend to the newly revamped Worthy Brewing Beers & Burgers.
Taps & Tacos originally opened during the summer of 2018. Now three years later, Worthy Brewing has decided to reimagine its satellite location on the Brooks Promenade with what the brewery calls a direct reflection of our larger "mothership" pub located on the Eastside of town". What this means is a new food menu that aptly features an array of burgers, salads and a few side dishes. There's also a Little Worthlings menu for the kids.
The Quickie is a 1/4 Pound Beef Patty, Cheddar, Lettuce, Tomato, Red Onion, Hop Aioli, and Dill Relish on a Sparrow Bakery Brioche for only $8! Other burger options include the Westside Double, Magic Mushroom, and Green Chile Burger to name a few.
For drinks, Worthy Beers & Burgers will feature a tap list of Worthy Brewing beers alongside hand crafted cocktails, a wine list, gluten-free beer, cider, and various non-alcoholic choices.
Worthy Beers & Burgers is currently open Saturdays from Noon – 7:00pm. It will soon transition to Summer hours, which will be daily from Noon – 8:00pm.
Worthy Brewing Beers & Burgers
Brooks Promenade
808 NW Brooks St. #110
Bend, OR 97701